Marchan Steps Up In Wake of Realmuto Injury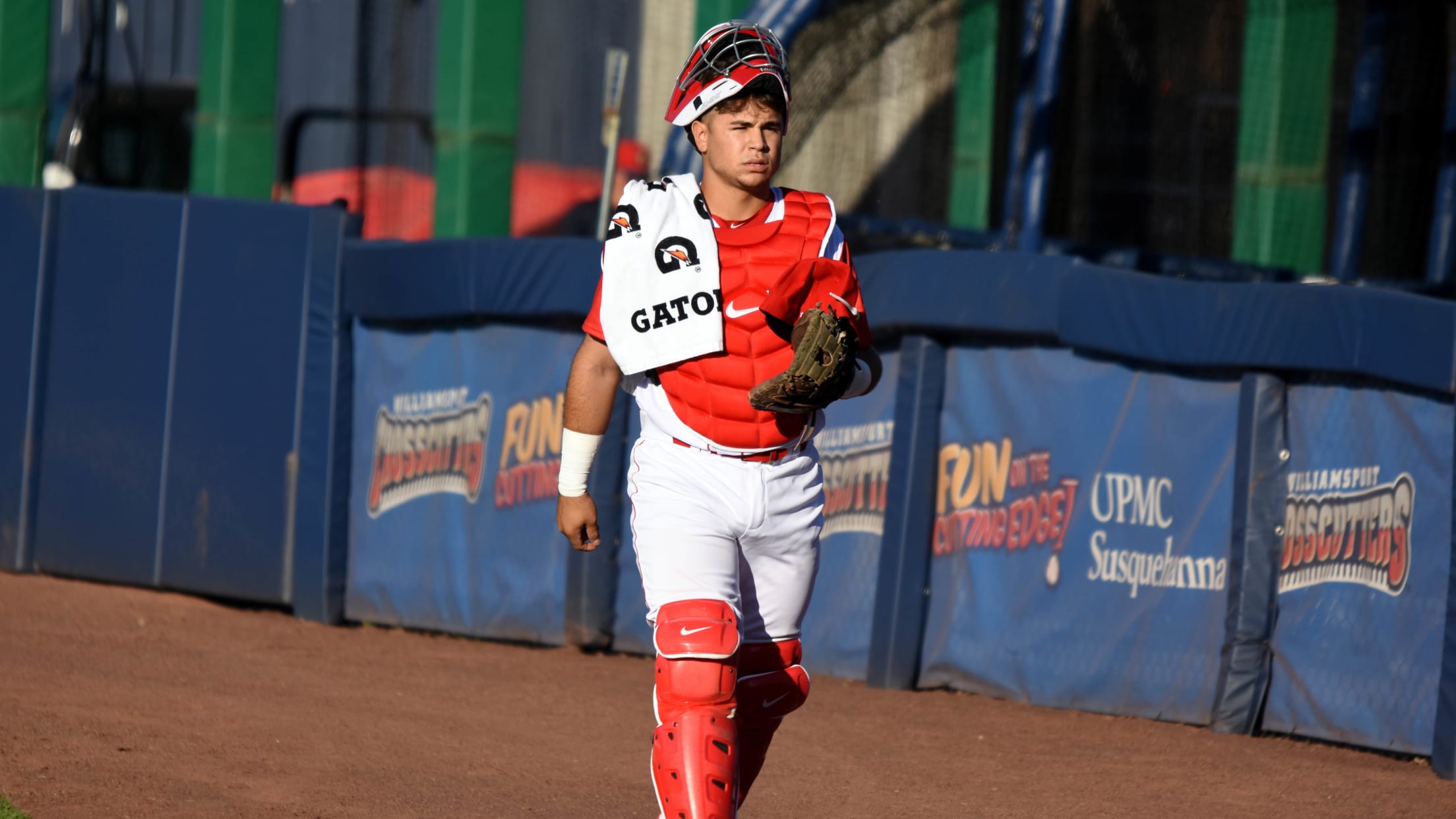 If you watched the Philadelphia Phillies game last night and wondered where catcher Rafael Marchan came from - it was single-A ball. In his three years in minor league baseball, he hadn't yet made a stop in Reading. But due to the enlarged Major League Rosters and a spew of
If you watched the Philadelphia Phillies game last night and wondered where catcher Rafael Marchan came from - it was single-A ball. In his three years in minor league baseball, he hadn't yet made a stop in Reading. But due to the enlarged Major League Rosters and a spew of injuries, the 21-year old received a spot on the taxi squad and, now, a call up.
Marchan slid into the back up catcher roll, second to Andrew Knapp after J.T. Realmuto underwent an MRI due to hip discomfort. In 2019 he split time between Lakewood and Clearwater finishing with a .261 batting average and 82 hits. Marchan's talent also lies in his ability behind the plate. He caught 31 men stealing after catching 602.2 innings, making only 8 errors throughout the season.
Originally called up on Sunday, September 13th for the double header, Marchan did not make his big league debut until Monday afternoon. In his first at-bat, slated in the number nine spot, Marchan singled up the middle. He finished one for three, recording one error on a failed pick-off attempt. Philadelphia lost to the Miami Marlins six to two which evened out their record 23-23 on the season with 14 games left on the schedule.
The Phils also saw a stellar performance out of Connor Brogdon. Brogdon has been called up and optioned back to Lehigh Valley quite a few times this summer. But when he's needed, he has delivered. In five innings pitched Brogdon accumulated a 9.00 ERA from four hits and five earned runs.
Last season Brogdon jumped around levels from Clearwater to Reading and eventually Lehigh Valley. He averaged over a strikeout per inning, boasting a solid 2.61 ERA. Brodgon has shown exciting promise and massive improvements at the major league level. With their unstable bullpen, the Phillies will most likely turn to Brogdon for some more innings in the near future.