Pignetti named to Reading Eagle's 40 Under 40 Awards
Pignetti to receive county-wide award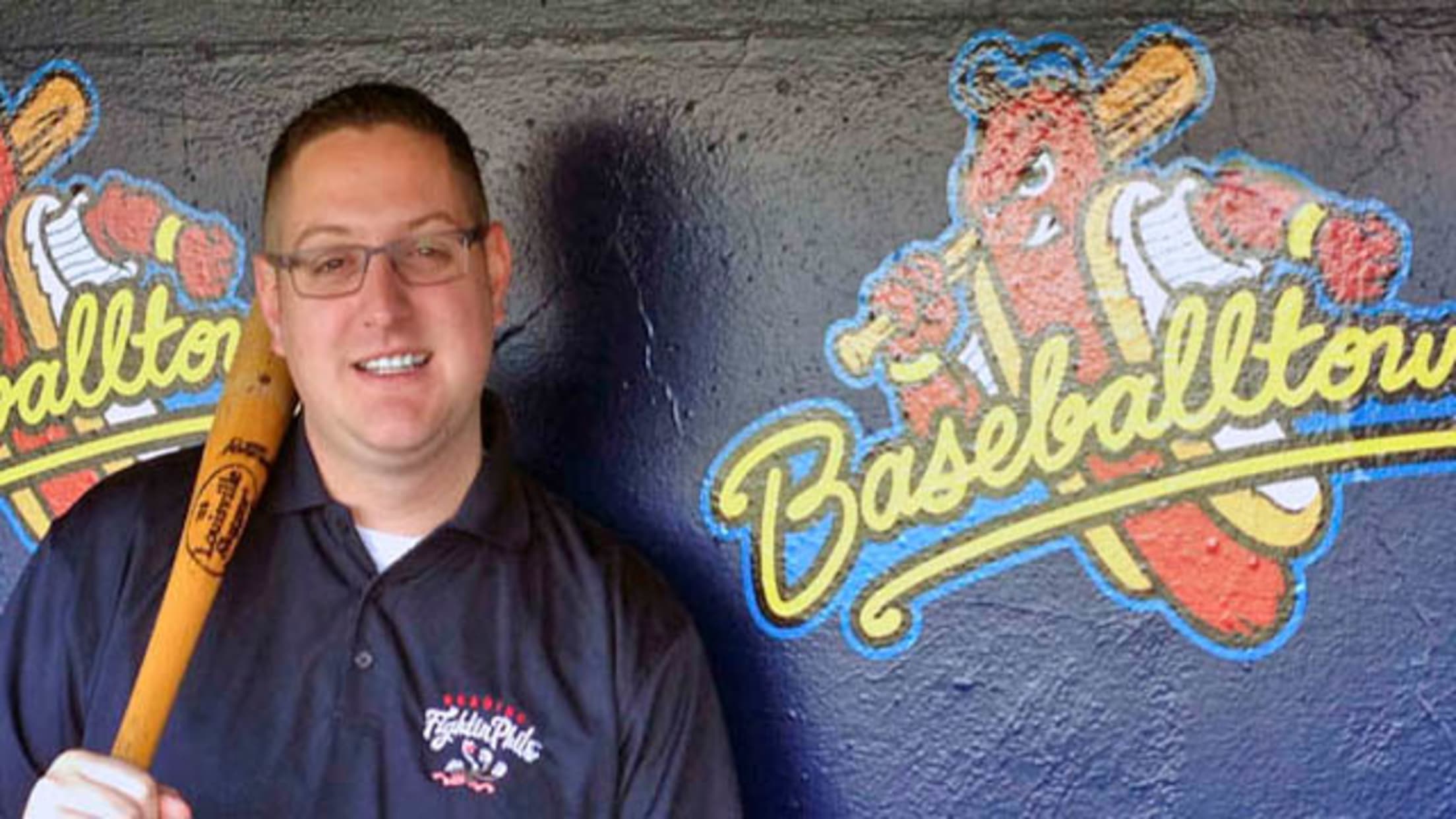 (Reading, PA) - The Reading Fightin Phils have announced that Executive Director of Business Development Anthony Pignetti has been named to the Reading Eagle's 40 Under 40 Awards. The awards, sponsored by Penn State Health St. Joseph will recognize outstanding leaders in the Berks County region who are excelling in
(Reading, PA) - The Reading Fightin Phils have announced that Executive Director of Business Development Anthony Pignetti has been named to the Reading Eagle's 40 Under 40 Awards. The awards, sponsored by Penn State Health St. Joseph will recognize outstanding leaders in the Berks County region who are excelling in their organization through their leadership role. These individuals are part of an outstanding class of upcoming leaders and share a commitment to their organization's success, personal growth and community involvement. They are driven by success, motivated by challenges, and are role models for their peers.
"We are honored that Anthony Pignetti is receiving this prestigious recognition", said Fightin Phils General Manager Scott Hunsicker. ""Pigs", as we affectionately call him, is outstanding at everything he does. He is an outstanding person, a tireless community volunteer, and a tremendously important contributor the Reading Fightin Phils business success. In the 10 years that Pigs has been here in Baseballtown, he has forged tremendous relationships with his R-Phils partners, established firm roots in this community, and become our great friend. Congrats Pigs from your R-Phils family!"
"I'm honored to be recognized as a 40 under 40 leader in Berks County", said Pignetti. "Our community and its businesses have allowed me to build upon my skill set and work with hundreds of influencers, business people and corporate partners. It is because of them that I am receiving this award. Without their support and belief in my abilities to this community, I would not be where I am today. I am grateful that many of my clients have become great friends and I love being able to provide them with exceptional customer service every time they're at the ballpark, whether it's for a game or one of the many charity events we host. I'd like to extend my appreciation to all that nominated me, I am proud to represent Baseballtown in this year's 40 under 40."
Pignetti has been working with the Reading Fightin Phils since 2010. He was first hired as an intern and has made his way up to a prominent role within the organization due to the tremendous partnerships and friendships he has created with his clients. The 2019 season will be his tenth season with the Fightin Phils.
A native of Marlboro, New York, Pignetti graduated from Marlboro Central High School in 2004. He went to college at Point Park University in Pittsburgh, PA and graduated in 2008.
America's Classic Ballpark is proud to be a part of Pennsylvania's Americana Region. Individual and group tickets are available online at Fightins.com, by phone at 610-370-BALL, and in-person at FirstEnergy Stadium. Follow the Fightin Phils on Twitter at @ReadingFightins and like them on Facebook via www.facebook.com/fightins.