R-Phils Open Internship Program for 2021
Seek Enthusiastic and Hard-Working Interns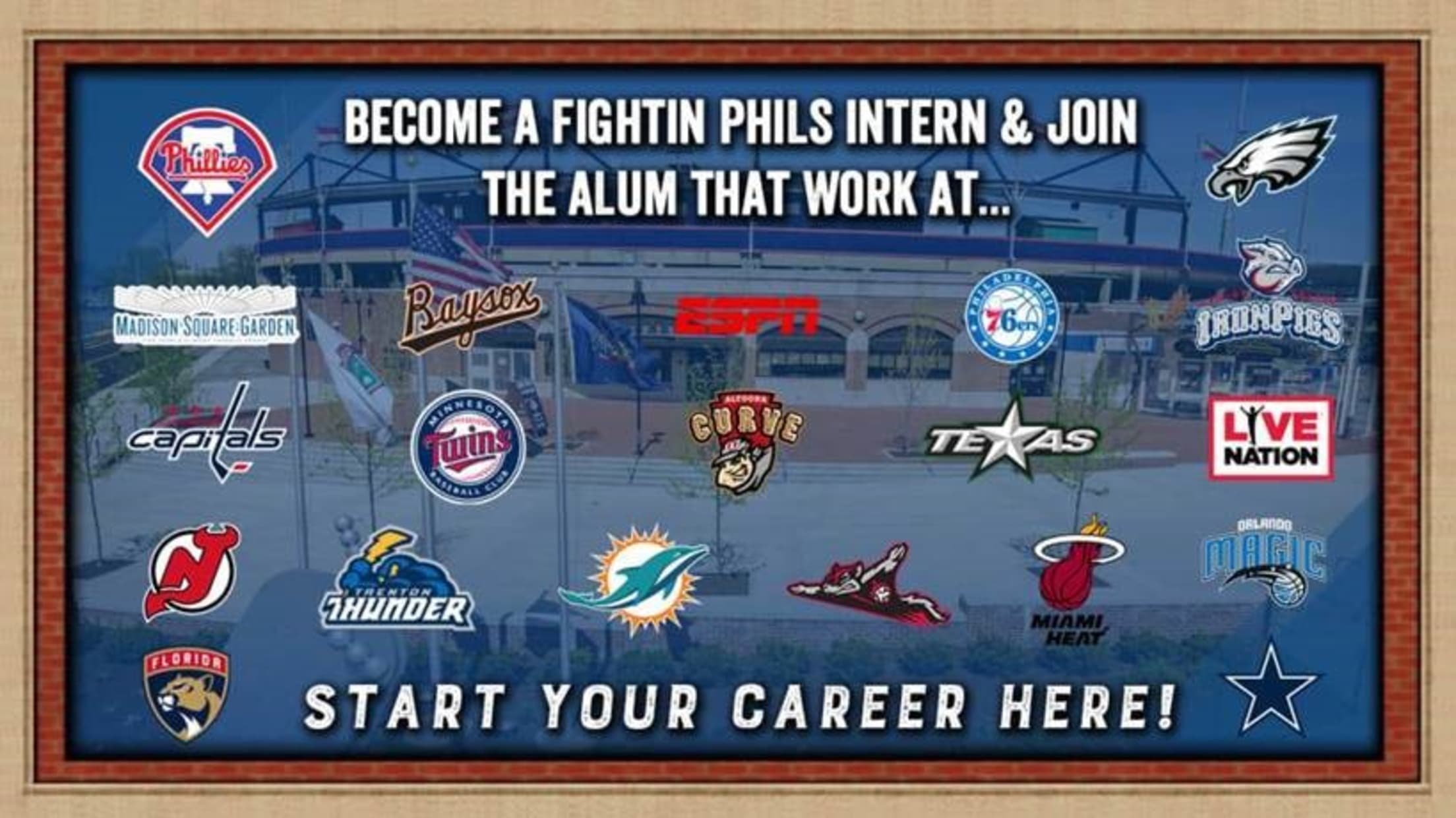 The Reading Fightin Phils, Class AA affiliate of the Philadelphia Phillies, are seeking hard working, goal-oriented and attention to detail individuals for the 2021 internship program. The internship requires a great amount of dedication throughout the baseball season. The Reading Fightin Phils Internship program will provide a great opportunity for
The Reading Fightin Phils, Class AA affiliate of the Philadelphia Phillies, are seeking hard working, goal-oriented and attention to detail individuals for the 2021 internship program. The internship requires a great amount of dedication throughout the baseball season. The Reading Fightin Phils Internship program will provide a great opportunity for interns looking to immerse themselves in a full-service sports and entertainment venue. The R-Phils are looking for dedicated individuals who are enthusiastic and possess skills to handle day-to-day operational tasks and create a positive, fun-filled environment for our fans, staff, and sponsors.
The Reading Fightin Phils Internship is a great learning experience. Upperclassman and recent college graduates have the opportunity to get directly involved and gain hands on experience in multiple aspects of Minor League Baseball including marketing, sales, ticket operations, customer service, concessions, public relations, graphic design and many other aspects of the sports industry. Interns work directly with the front office staff to get an overview of all of the different positions.
Full time interns may work approximately 25-40 a week during the offseason and 40-80 hours a week during the season. The R-Phils are looking for enthusiastic and eager individuals to join the front office staff as an intern. Interns are hired on a rolling basis beginning in April and lasting 4-6 months. Interns will gain experience in multiple departments including but not limited to: ticket sales, group tickets, concessions, operations, promotions, merchandise, video production, and graphics.
To apply, please submit a resume and cover letter to [email protected] or call 610-375-8469 x 0. Application deadline is Friday, March 26.
Check out the Fightin Phils intern alumni and their current jobs: Reading Fightin Phils Alumni