Reading Baseball to Hall of Fame Candidacy
Numerous players you might have seen in Baseballtown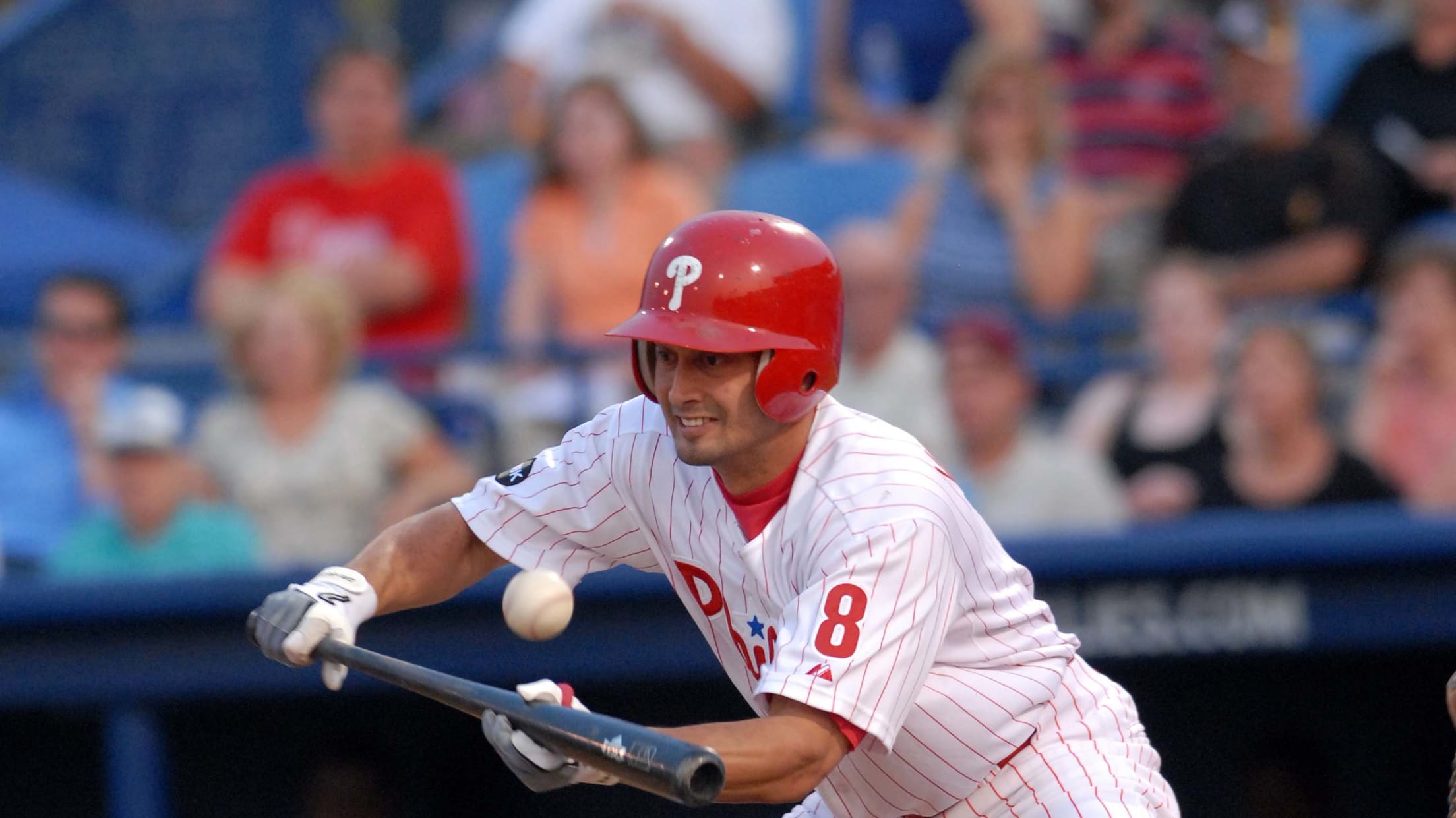 The National Baseball Hall of Fame celebrates the highest achievement for those within the sport. Each year members of the Baseball Writers' Association of America have the opportunity to vote on and elect new and current candidates into the HOF. This year there are 11 newly eligible players along with
The National Baseball Hall of Fame celebrates the highest achievement for those within the sport. Each year members of the Baseball Writers' Association of America have the opportunity to vote on and elect new and current candidates into the HOF. This year there are 11 newly eligible players along with 14 returning candidates. In order to be inducted into Cooperstown, players need to receive 75% of the vote.
A number of eligible players spent some time with the Reading Fightin Phils. Shane Victorino, a fan favorite, is a first-time HOF candidate. He earned multiple Gold Gloves and participated in two All-Star Games in his long career. The outfielder won two World Series titles, one with the Philadelphia Phillies in 2008 and his next in 2013 with the Boston Red Sox. Victorino made a few rehab appearances in Reading in 2007, 2008, and 2011. In seven games, he recorded 8 hits, including one home run. The Flyin' Hawaiian was known for his speed, clutch hitting, and vivacious personality. At the end of his career, Victorino signed a one-day contract with Philadelphia so he could retire as a member of the Phillies.
Scott Rolen was drafted by Philadelphia in the second round back in 1993. He went through the minor league system making a stop with the R-Phils in '95 and '96. He was an integral part of the 1995 Eastern League Championship team. The National League Rookie of the Year in 1997, Rolen was an expert third baseman, landing him numerous Gold Glove Awards. After being traded to the St. Louis Cardinals, Rolen finally won a World Series title. The end of his career was marked by injuries, but it did not stop him from finishing strong and making his case as a Hall of Fame candidate. This is his fourth opportunity to be selected.
Curt Schilling, in his ninth year on the ballot, also made a pit stop in Reading, Pennsylvania. He rehabbed with the R-Phils back in 1994, making one start. In four innings, Schilling struck out four, gave up six hits, and no runs. With the Phillies, he was named to multiple All-Star teams and received the NLCS MVP Award in 2001. He went on to be a three-time World Series champion with two organizations: the Diamondbacks, where he was awarded World Series MVP, and the Red Sox. Schilling is a member of the 3,000 strikeout club and currently has the highest strikeout-to-walk ratio.
Southpaw Billy Wagner also made one start for the Reading Phillies back in 2004. In one inning he struck out two and allowed one hit. From there he played the rest of the season in Philadelphia along with all of 2005. When he played with the Houston Astros, Wagner was a part of a combined no-hitter. Although a tumultuous ride with injuries and his presence in the media, Wagner excelled on the mound. He reached 422 career saves, 6th on the all-time list, and finished with one of the highest strikeouts per inning and batters faced count. Wagner is in his sixth attempt to receive a spot in the Hall of Fame.
First-time candidate, A.J. Burnett played for Philadelphia in 2014. Former Phillie Bobby Abreu will be on the ballot for the second time.
Players must garner at least 5% of the vote in order to remain HOF eligible in their 10 allotted years. The 2021 class will be announced on January 26th, with the ceremony being held on July 25th at the Clark Sports Center in Cooperstown, NY. In 2020, Derek Jeter, Marvin Miller, Ted Simmons, and Larry Walker were selected and will be honored at this time as well.