Skirrow, Bullpen Dominant in Victory over Fisher Cats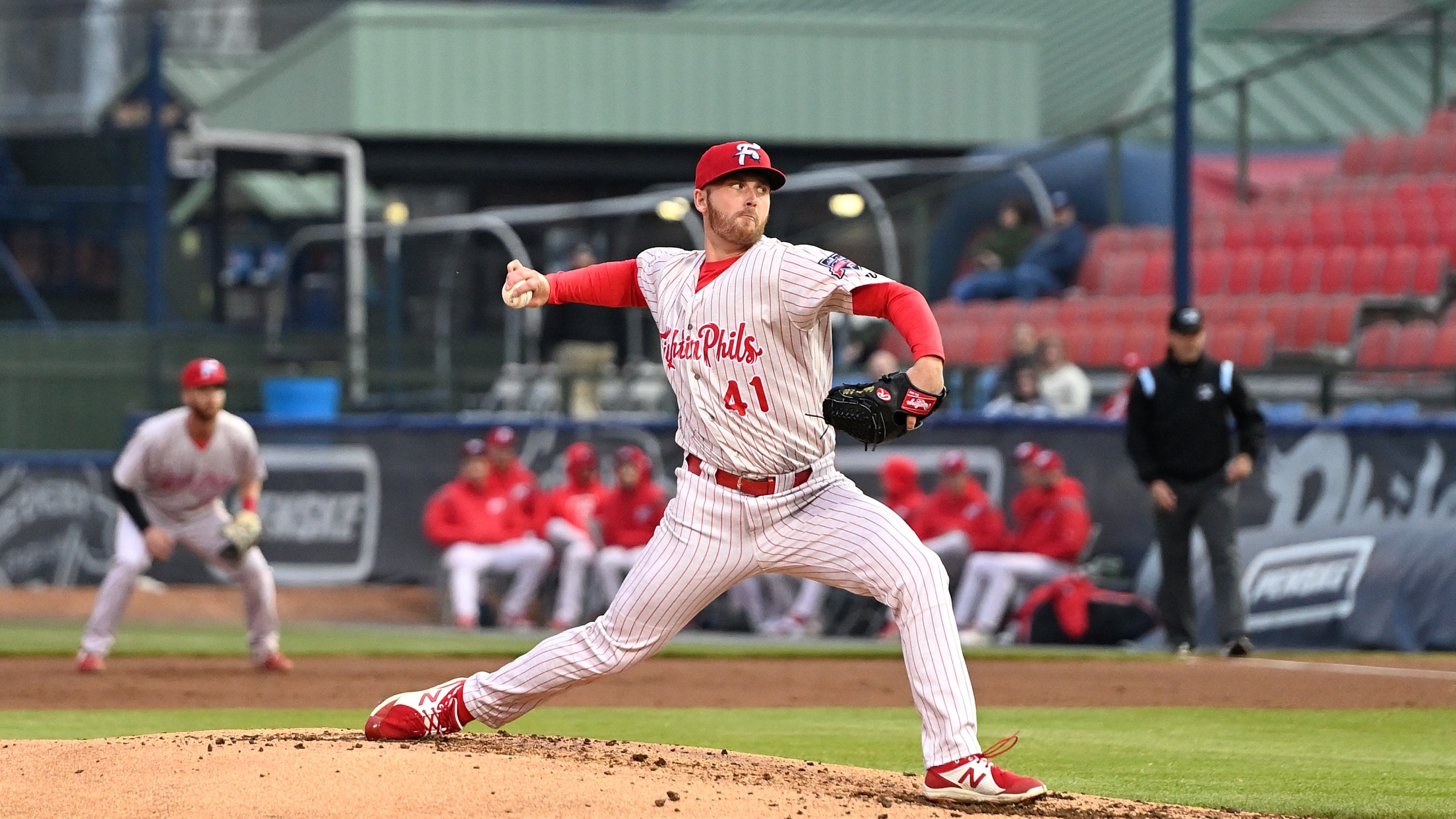 BOX SCORE | REA 5, NH 1 The Reading Fightin Phils were dominant in both hitting and pitching in a big 5-1 victory over the New Hampshire Fisher Cats. The Fisher Cats plated their first and only run of the night in the first as a ground ball sent home
BOX SCORE | REA 5, NH 1
The Reading Fightin Phils were dominant in both hitting and pitching in a big 5-1 victory over the New Hampshire Fisher Cats.
The Fisher Cats plated their first and only run of the night in the first as a ground ball sent home Tanner Morris.
Reading fought back to tie it up and then some in the second. Logan O'Hoppe started it off with a double, and Wendell Rijo walked down to first. Jack Conley drove in a run with an RBI single to tie it up. He then stole his first base of the season. Hunter Markwardt continued the inning reaching on a wild pitch which allowed both Rijo and Conley to score. The R-Phils led 3-1.
In the eighth, Conley hit is first home run of the season out to right for an insurance run.
Vito Friscia added one of his own, his third this summer, in the top of the ninth. This was his second in two games. Reading finished 5-1.
Noah Skirrow (W, 2-1) was impressive in his five innings of work, striking out a career high seven. He allowed just three hits and one unearned run. McKinley Moore had two clean innings first out of the 'pen. He also struck out a career high five. Tyler Carr pitched a quick 1-2-3, while Billy Sullivan did the same to finish off the ninth.
Tomorrow's game at New Hampshire begins at 6:35, tune in at rphils.com/radio. The Fightins will play at FirstEnergy Stadium next for the 19th Annual Morning game on Tuesday, May 10.
Come celebrate the beginning of a great summer with us! Visit rphils.com/tickets, the Weidenhammer Ticket Office, or call 610-370-BALL to secure your tickets to a game!
The 2022 season is presented by Pepsi.
America's Classic Ballpark is proud to be a part of Pennsylvania's Americana Region and was voted the #1 stadium in all of Double-A by MiLB's Ben Hill. Follow the R-Phils at rphils.com, on Twitter and TikTok at @ReadingFightins, on Instagram @fightins, and like them on Facebook via www.facebook.com/fightins for all information.