Stadium Operations Manager Hired for America's Classic Ballpark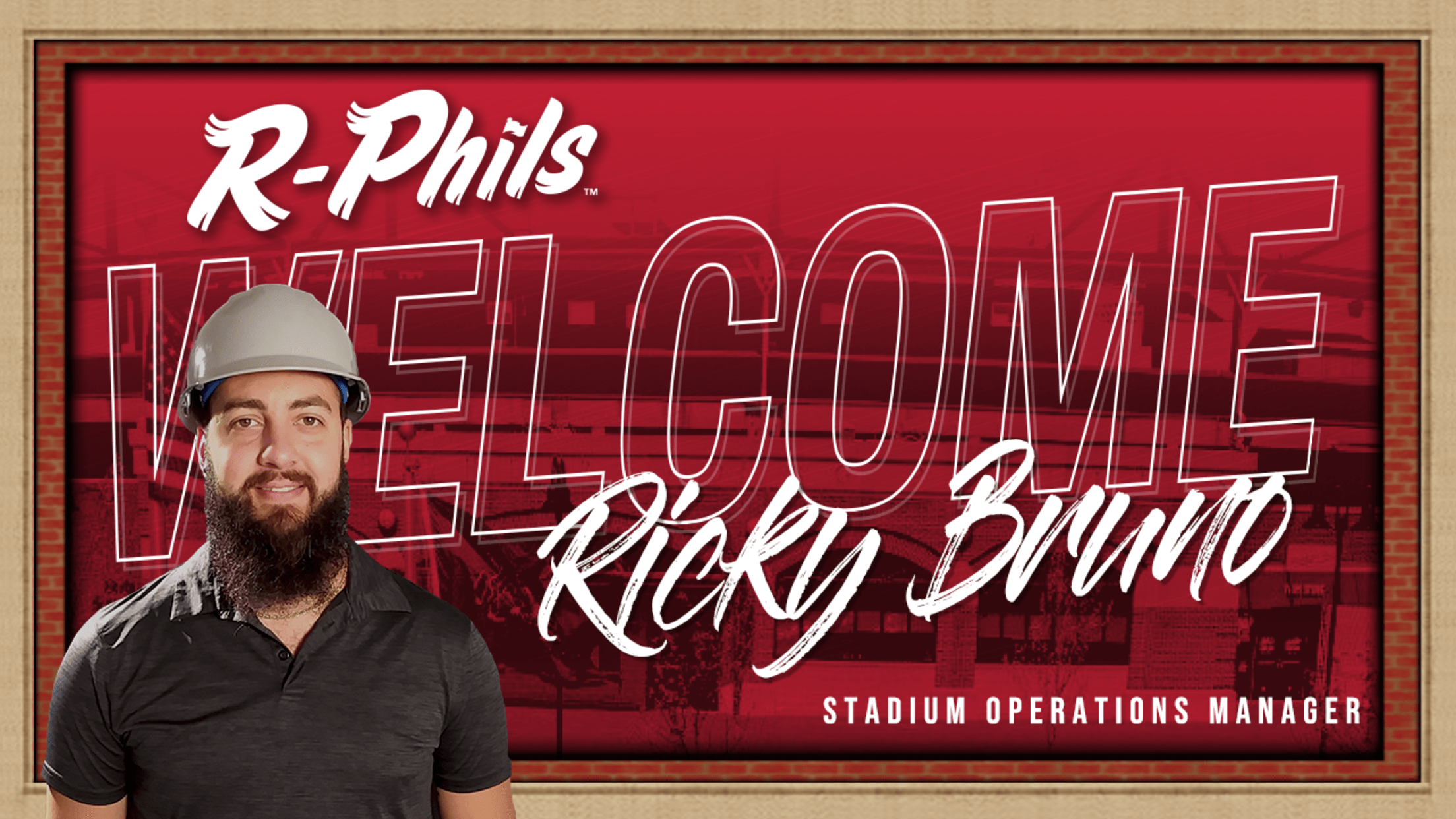 The Reading Fightin Phils have announced a new full-time addition to their front office staff as they prepare for the 2022 season. Exeter native Ricky Bruno has been hired as the Stadium Operations Manager. In this role he will work to keep the ballpark running smoothly on game days and
The Reading Fightin Phils have announced a new full-time addition to their front office staff as they prepare for the 2022 season. Exeter native Ricky Bruno has been hired as the Stadium Operations Manager. In this role he will work to keep the ballpark running smoothly on game days and during extra events.
With a ballpark that was built in 1950, Bruno makes sure that the repairs and adjustments he makes still preserve the stadium's history and character intact. Operations involves not only maintaining the façade, but also making sure things are running efficiently. Bruno heads the Clean Team, which sanitizes all surface areas during and after the games.
As the majority of Reading's full-time staff does, Bruno has familiarity with the role and the organization. He began his time with the R-Phils back in 2019 when he worked as an intern in Operations and Food & Beverage. He helped to run inventory, create orders, and keep the stands well-stocked.
Bruno thrives in a fast-paced environment by problem solving quickly and creatively. "Working at an incredible ballpark such as FirstEnergy Stadium allows me to gain experience in the industry, while also being supported by a great team," Bruno said. "Operations has such a big impact on fan experience and I am excited to help play a role in that."
Prior to the Reading Fightin Phils, Bruno was a manager at Giant food stores. His work ranged from managing staff, generating orders, stocking, and assisting with customer service. Bruno is an Exeter High School grad who continued his education at Alvernia University and West Chester University. A former runner and soccer player, he still holds track records for the state of Pennsylvania.
The R-Phils strong internship program has resulted in 19 of the 23 current full-time staff. The best way to get your start in Baseballtown is to join us for an internship or game staff position. The R-Phils are excited to welcome Ricky Bruno to their front office staff full-time and can't wait to see how he already rearranged the workshop!