Three Homers and Pitching Shutout Brings Fightins to Victory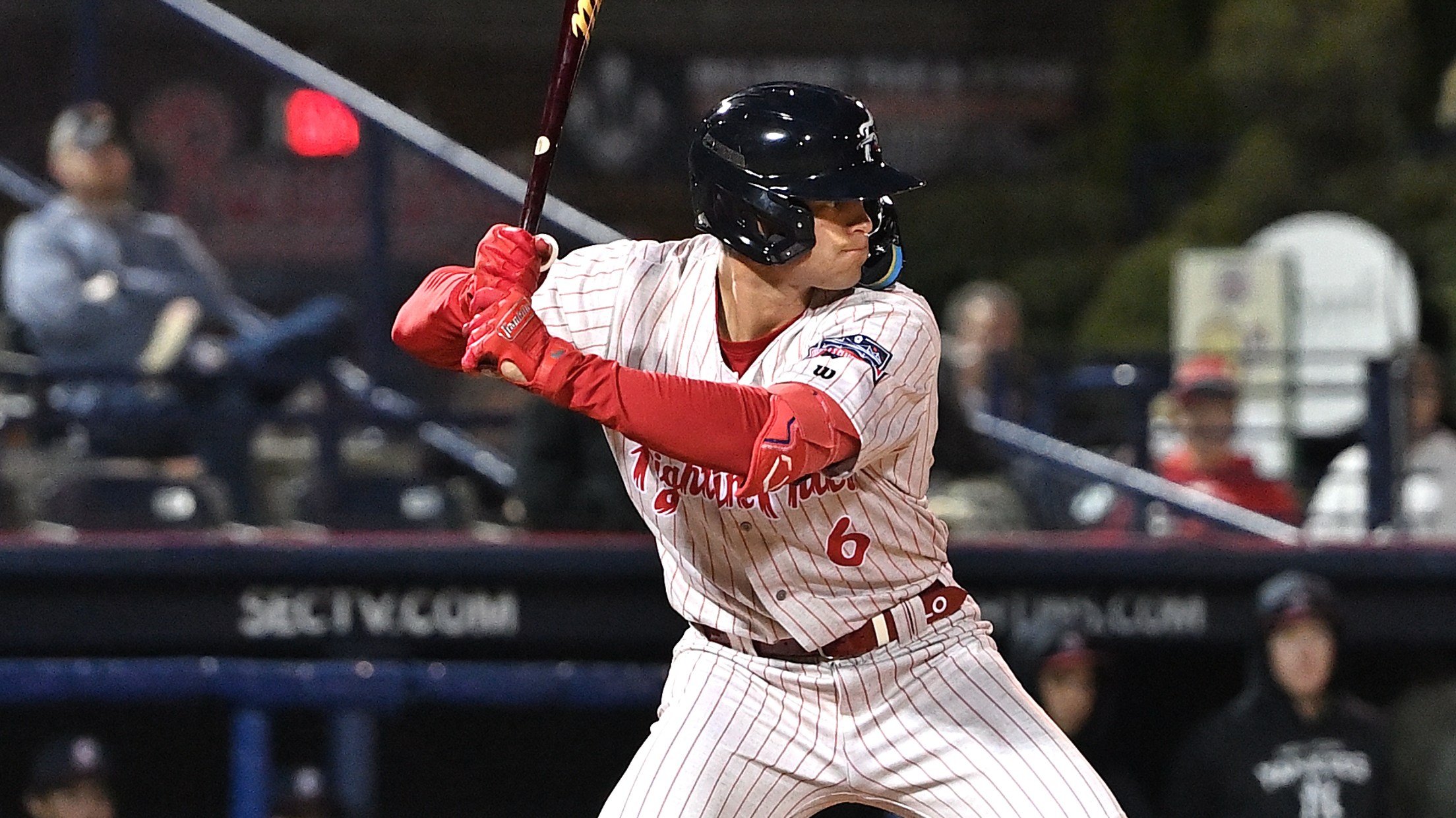 BOX SCORE | REA 8, NH 0 The Reading Fightin Phils shutout the New Hampshire Fisher Cats, 8-0, on a beautiful Saturday night. The team scored a run in the first six innings of play, recording 11 hits and three home runs. Logan O'Hoppe started off the scoring in the
BOX SCORE | REA 8, NH 0
The Reading Fightin Phils shutout the New Hampshire Fisher Cats, 8-0, on a beautiful Saturday night. The team scored a run in the first six innings of play, recording 11 hits and three home runs.
Logan O'Hoppe started off the scoring in the first inning with a two run home run to score Josh Ockimey.
Vito Friscia added one of his own in the second to make it 3-0.
In the fourth, Wendell Rijo had a single, stole second, stole third, and came home on a wild pitch.
O'Hoppe had a two-run scoring single to put the Fightins up 6-0 after the fifth.
Aldrem Corredor had his first home run in a Reading uniform to make it 7-0.
In the sixth, Ali Castillo sent a sacrifice fly to center to allow O'Hoppe to tag and score. Reading led 8-0 for the rest of the contest.
Erik Miller got his second start of the season, throwing clean for two innings and striking out three. Tyler Carr allowed just two hits in his two innings. Matt Seelinger and Bubby Rossman each pitched two, letting up just one hit and recording three strikeouts a piece. Billy Sullivan walked two but left them on the bases to close it out in the ninth. Reading pitchers only let up five hits and four walks in the contest.