Ticket Exchange / Ticket Refund Information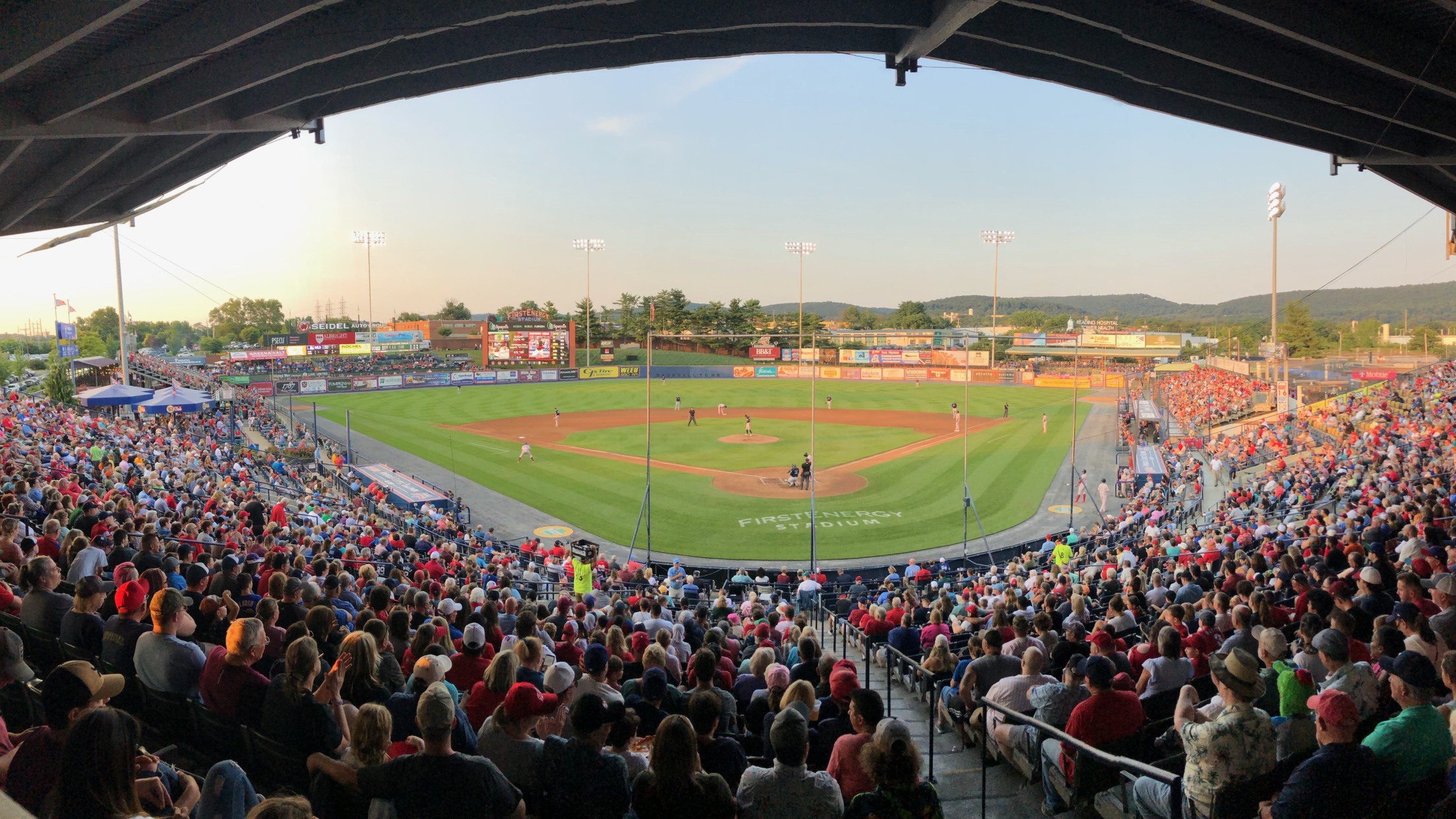 The R-Phils September 7 thru September 12 games have been cancelled due to Covid related protocols with our scheduled opponent. Those who purchased single game tickets dated for September 7th thru the 12th will be able to exchange their tickets for a game in 2022, or receive a refund. Those
The R-Phils September 7 thru September 12 games have been cancelled due to Covid related protocols with our scheduled opponent.
Those who purchased single game tickets dated for September 7th thru the 12th will be able to exchange their tickets for a game in 2022, or receive a refund. Those fans wishing to exchange their ticket for a 2022 R-Phils game can simply hold on to their ticket, and exchange it at a later time for equivalent seating for any 2022 R-Phils regular season home game, based on availability. This exchange process will begin in late February of 2022. Exchanges of tickets can be done in person, by calling the Reading Fightin Phils office at 610-370-BALL, or emailing us at [email protected] with a replacement game date. Those fans that prefer a refund, instead of an exchange, can email the R-Phils at [email protected]. Those who prefer a refund are asked to notify the R-Phils that you would like a refund prior to September 30, 2021. If you do not request a refund, we will assume you plan to exchange your ticket for your choice of games in 2022.
Season Ticket Holders and Ticket Plan Holders will be contacted at the conclusion of the season regarding these games and their 2022 ticket plans.
For those with remaining undated General Admission Ticket Book tickets from either the 2020 or 2021 season, there will be designated game dates during the 2022 season in which unused tickets from previous seasons will be honored. Those dates will be determined once the 2022 promotional schedule has been finalized.
We encourage all those planning to attend the 9/7-9/12 games as part of a group to check with your group leader in regards to whether the group outing will be rescheduled during the 2022 season, or if individual exchange of tickets should be done.
Sponsor general admission tickets for any of these games will not be honored during the 2022 season as we will look to reschedule these dates with the participating sponsors and will reissue tickets for their designated game date next season.
We apologize for any inconvenience. If you have questions, you can call or text 610-370-BALL, or email [email protected].
The Reading Fightin Phils thank the community for their support this season.