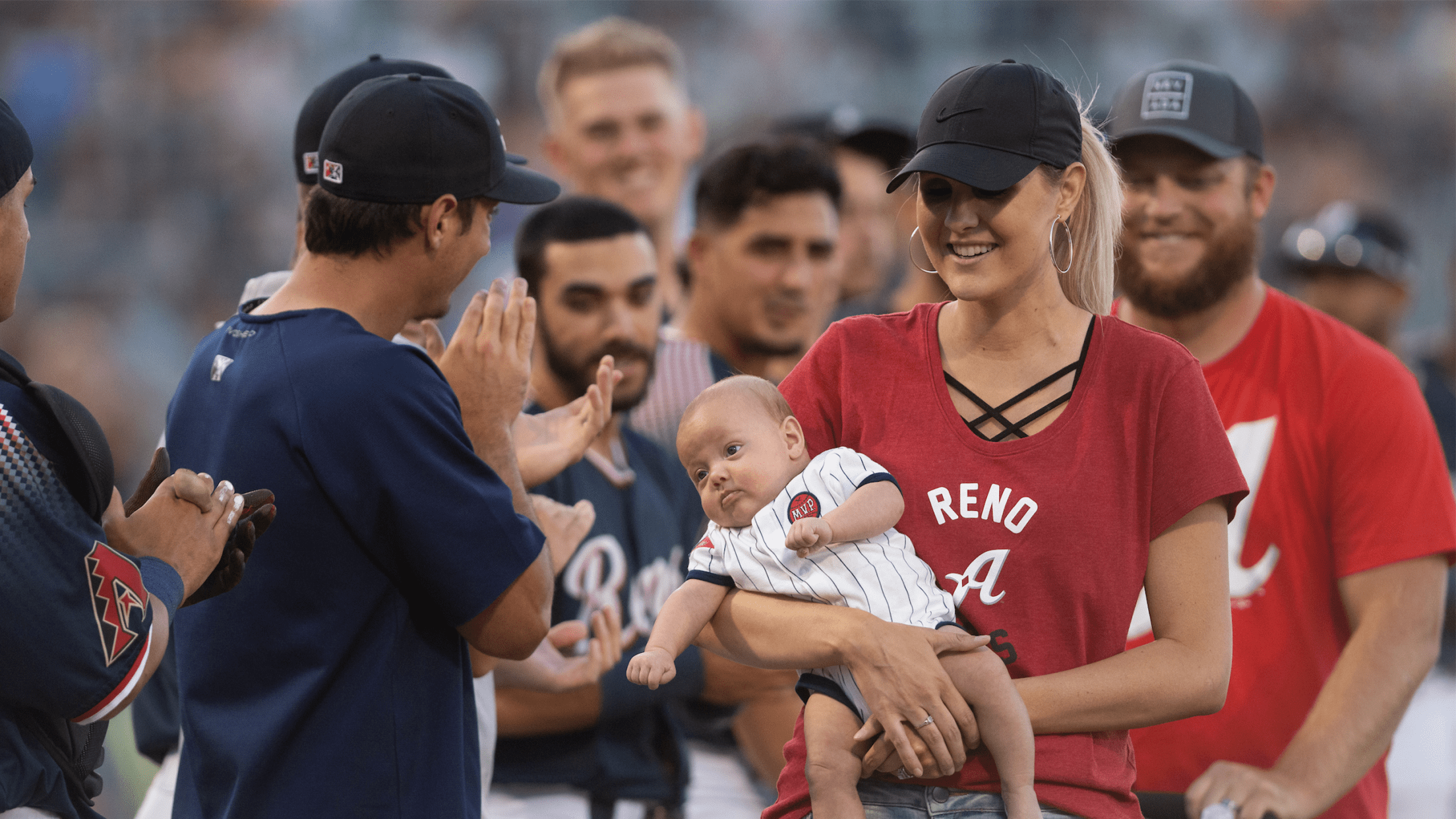 Reno Aces to host fourth "Home Run for Life" ceremony on Friday
===
The Reno Aces will host their fourth Saint Mary's "Home Run for Life" ceremony of 2021, featuring Laurie MacCauly, an ovarian cancer warrior,on Friday, Aug. 6 when the Aces take on the Tacoma Rainiers at 6:35 p.m. PT at Greater Nevada Field.
Since 2014, the Aces and Saint Mary's have partnered to showcase the "Home Run for Life" program. Once a month, a brave individual in the Northern Nevada community is honored by taking a ceremonial trip around the bases with each team lining the baselines. The ceremony symbolizes the end of a battle against adversity. Individuals honored have overcome a significant medical event in their life with the help of Saint Mary's personnel.
Laurie powered through her battle with ovarian cancer.
The Reno native hits the battle rope every class at Saint Mary's Fitness Center through its Rehab Fitness Program and gives everyone a run for their money. She has bee
After months of chemotherapy, the grandmother of two reached remission this year after a long fight and she thanks Saint Mary's program for building her strength and regaining her energy
Laurie MacCauly will round the bases commemorating her "Home Run for Life" in the middle of the second inning on Friday night. The Reno Aces and the Tacoma Rainiers players and staff will be lined up at a 12-foot distance to greet him as she makes her way toward home plate.
Greater Nevada Field gates open at 5:35 p.m. PT on Friday, Aug. 6. Tickets are on sale now at www.renoaces.com or by calling (775) 334-7000.