Red Wings 2020 Season Cancelled
Decision comes as part of Major League Baseball's revised 2020 plans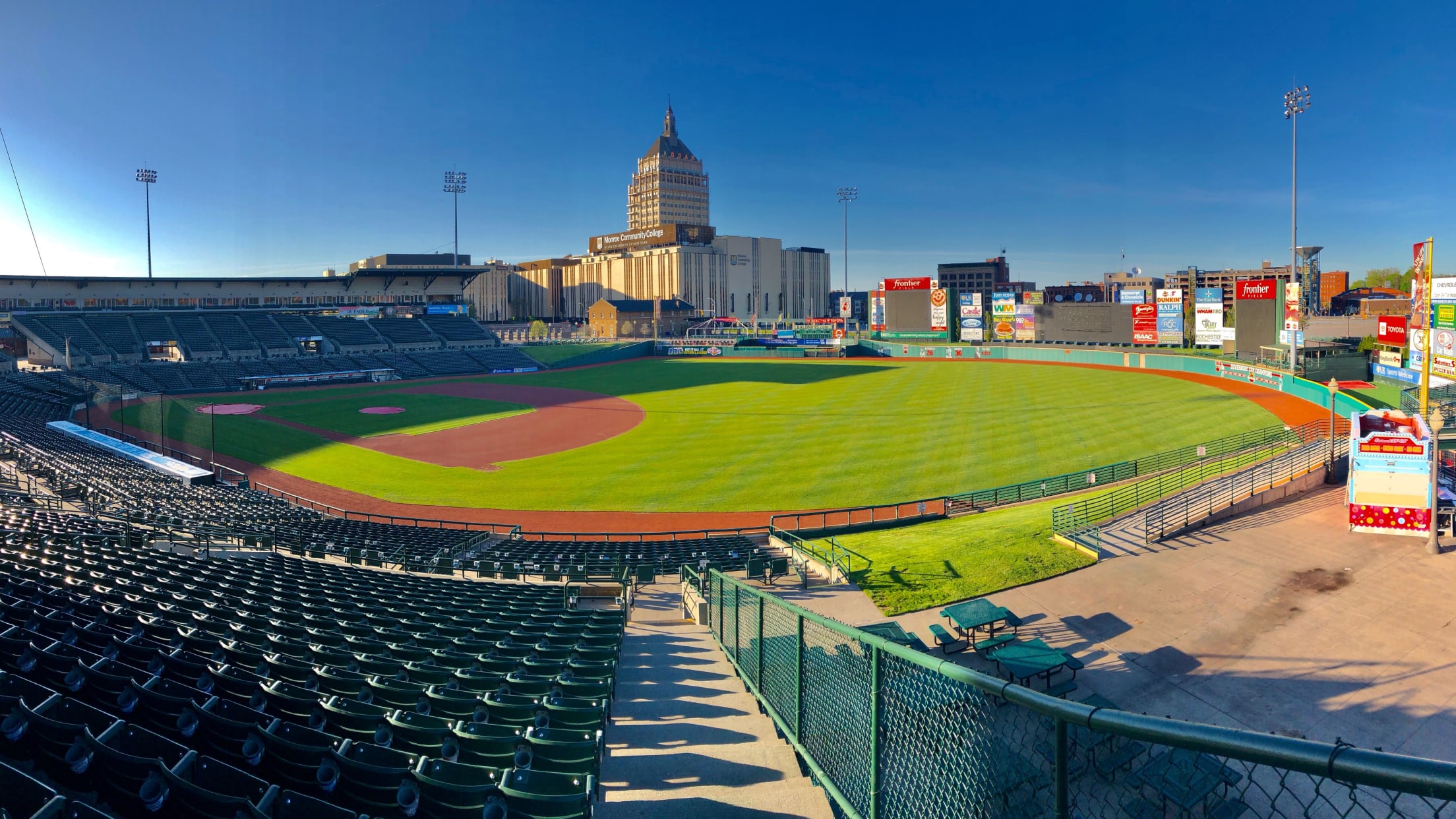 The Rochester Red Wings 2020 season has been cancelled. The decision comes as part of Major League Baseball's revised plan for this year due to the COVID-19 pandemic. "While this saddens me and so many of our fans, we certainly understand that the health concerns outweighed all other factors," said
The Rochester Red Wings 2020 season has been cancelled. The decision comes as part of Major League Baseball's revised plan for this year due to the COVID-19 pandemic.
"While this saddens me and so many of our fans, we certainly understand that the health concerns outweighed all other factors," said President/CEO/COO Naomi Silver. "It is unfortunate that at a time when baseball could have been a real source of healing, we have been unable to provide it for our community. But Red Wings baseball will persevere, and we look forward to next year when we can welcome our friends back to the ballpark."
"This is a sad day in the illustrious history of our franchise and our community but we will now turn our focus and energy into making the 2021 season one of the best in our history," said General Manager Dan Mason. "Thanks to all our fans, corporate partners, and employees for their patience and support over the last three and a half months. We know everyone is really missing baseball and spending time with friends and family at Frontier Field, but we will continue to host smaller events, with the hope of expanding those when we are allowed. While there's nothing like a Wings game, we will continue to do all we can to keep the community engaged and we are counting down the days until next April when we can welcome our entire community back for Opening Day."
Fans who purchased tickets may exchange them for any game in 2021 for a ticket of equal value. A detailed list of specific ticket exchange information can be found here. Season Seat Holders, Group and Catered Event customers, and Ticket Pack customers will be contacted directly by the Red Wings to discuss applying those funds towards the 2021 season. Click here if you'd like to apply funds toward the 2021 season.
Refunds will be made available by request, but the Red Wings are hopeful that many fans will allow their deposits to be rolled over to 2021. Click here to request a refund.
"The loss of an entire season has put a strain on all Minor League Baseball teams, and we are among those who feel the financial effects. To the extent that fans and sponsors can afford to allow their 2020 payments to be held over to 2021, it would be extremely helpful to our ongoing operation," said Silver. "We were well prepared for a rainy day - or even a rainy season - but never did we imagine the absence of an entire season."
This will be the first summer without professional baseball in Rochester since 1894 and a team has been operating continuously since 1899. A team began the 1898 and 1897 seasons in the Flower City before moving to Ottawa and Montreal, respectively, during mid-July of those years. Since 1885, the only seasons in which professional baseball has not been played in Rochester at any point is 1893-94.
The International League, of which the Wings have been a member for a record 132 years entering 2020, has had a season every year since 1884. The IL was the only minor league to complete the 1917 season after World War I began. The Governors' Cup has been awarded every season since 1933 and only twice during that time has a Governors' Cup Final not had all its games completed in the series: 2001 after one game due to the September 11th terrorist attacks and 1981 when poor weather forced the series to end after three games.