Owenby Walks It Off, Braves Win 2-1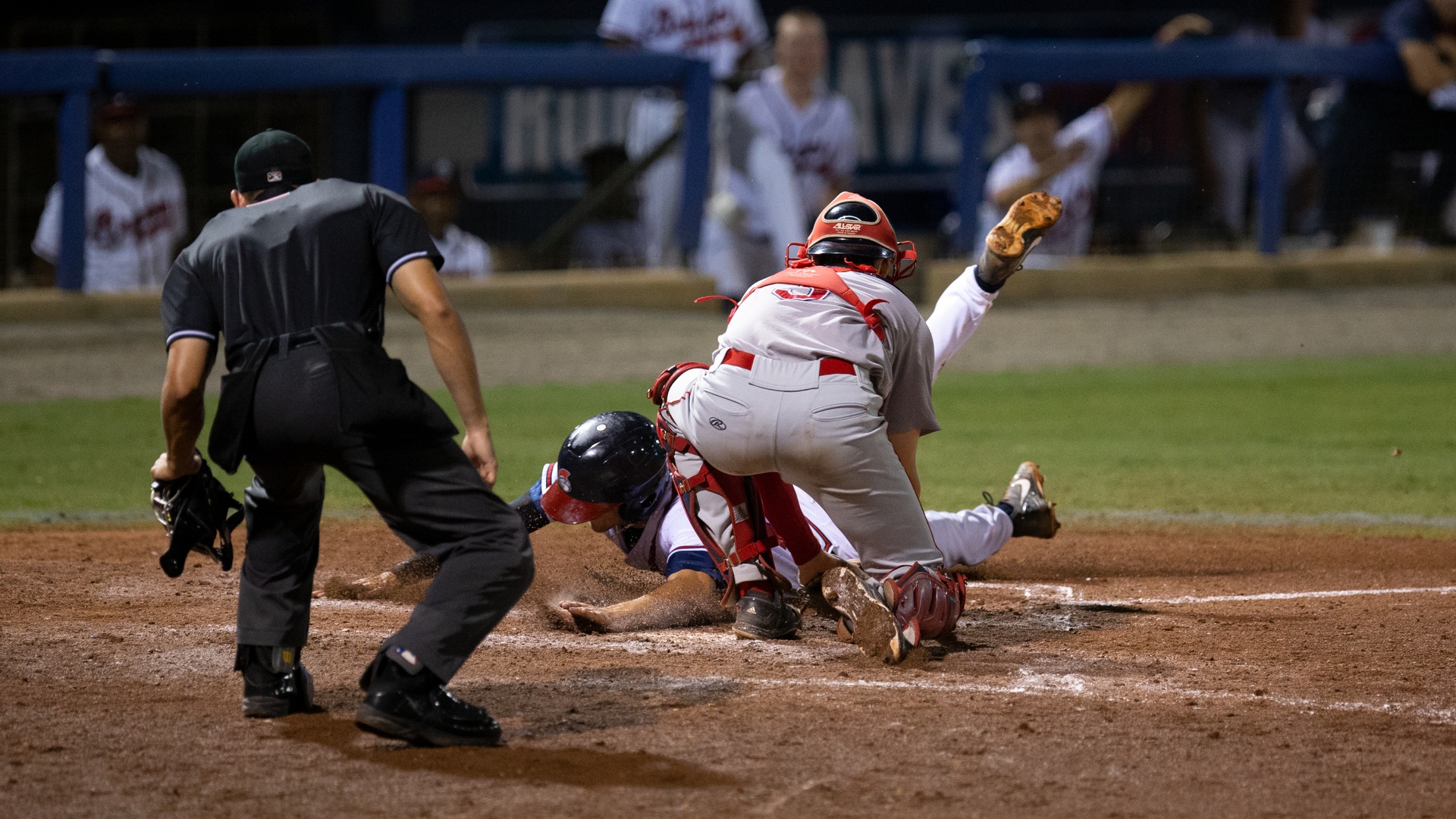 AJ Graffanino slides in safely at home as the Braves walk off in 9 innings tonight against the Drive. (Mills Fitzner)
Rome, GA - The Rome Braves top the Greenville Drive Tuesday night 2-1 at State Mutual Stadium before a crowd of 2,019. The Drive took the 1-0 lead in the first inning on Garrett Benge's RBI single to centerfield. The Braves answered in the second on Derian Cruz's run scoring single
Rome, GA - The Rome Braves top the Greenville Drive Tuesday night 2-1 at State Mutual Stadium before a crowd of 2,019.
The Drive took the 1-0 lead in the first inning on Garrett Benge's RBI single to centerfield. The Braves answered in the second on Derian Cruz's run scoring single to tie the contest. The game stayed at 1-1 until the bottom of the ninth and Rome loaded the bases with one out. Hagen Owenby hit a sacrifice fly to center allowing AJ Graffanino to tag from third and slide safely home for the 2-1 final.
Brooks Wilson (1-0) picks up his first win for Rome, while Juan Florentino (5-5) gets the loss.
The Braves and Drive play again tomorrow evening at seven in the third game of the series. For information contact the Rome Braves at 706-378-5144 or log onto www.romebraves.com.