Penultimate Homestand Begins with Double-Header Split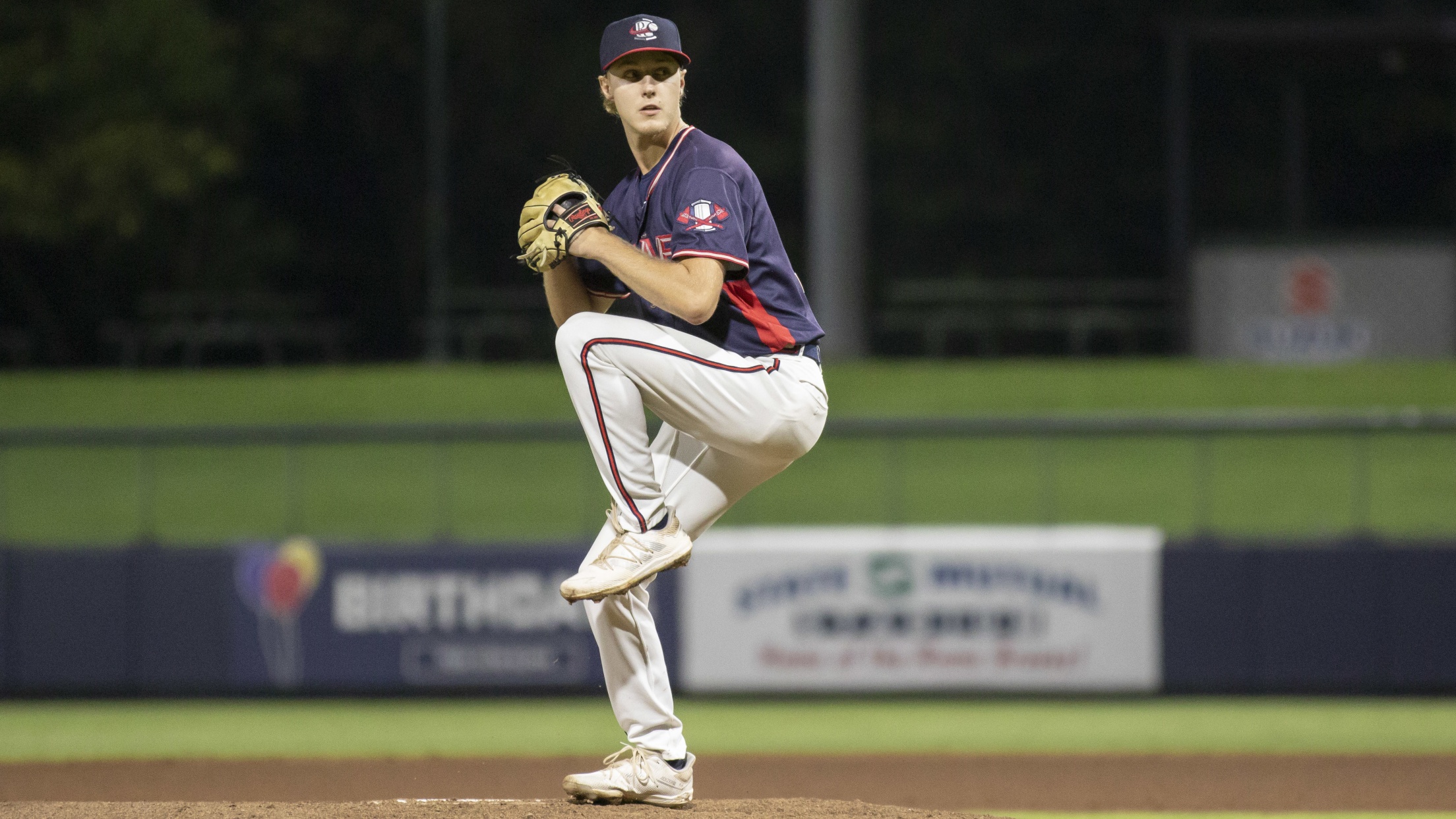 Rome Braves pitcher Zach Daniels throws a season-high 3.0 innings as Rome defeats Winston-Salem 4-1 in Game 2 of a double-header September 1, 2021. (Mills Fitzner)
After a rainout thanks to the remnants of Hurricane Ida, the Rome Braves (47-56) split a doubleheader against the High-A affiliate of the Chicago White Sox, the Winston-Salem Dash (39-46), on Wednesday evening at State Mutual Stadium. Game 1, Winston-Salem wins 3-2 The Rome Braves dropped the opening game of
After a rainout thanks to the remnants of Hurricane Ida, the Rome Braves (47-56) split a doubleheader against the High-A affiliate of the Chicago White Sox, the Winston-Salem Dash (39-46), on Wednesday evening at State Mutual Stadium.
Game 1, Winston-Salem wins 3-2
The Rome Braves dropped the opening game of Wednesday's doubleheader 3-2. Tanner Gordon (L, 0-4) got the start for Rome and tossed six innings, striking out four and giving up three runs on seven hits.
The offense for both the Braves and Dash was quiet until top of the third inning when Winston-Salem plated the first three runs of the game.
The Braves did not score until the home half of the sixth when Michael Harris II singled on a ground ball to center field that scored Cody Milligan and Riley Delgado.
Harris II went 1-for-2 with a double and two RBI while Riley Delgado went 1-for-3 with a run scored in game one.
Game 2, Rome wins 4-1
After a slow start in game one, the Braves got the offense going in game two and defeated the Dash 4-1.
Rome plated the first run of the game after Carlos Martinez doubled to left field and scored Luke Waddell. The Dash answered back quickly and tied the game in the top of the third.
The Braves took back the lead in the bottom of the fourth after Waddell singled to center field and to score Harris II and Delgado.
Rome scored again in the home half of the fifth after Delgado singled to right and scored Shean Michel. This made the score 3-1 Rome.
The Braves scored their final run of the game in the bottom of the sixth after Martinez singled to right driving in Beau Philip.
Martinez went 2-for-3 with a double and two RBI. Philip went 1-for-3 with a triple and a run scored. Delgado went 2-for-3 with a RBI, and Waddell went 1-for-2 with a RBI and a run scored in the nightcap of Wednesday's doubleheader.
Up Next
The Rome Braves will host the Winston-Salem Dash on Thursday evening for game three of the series. Gates will open at 6 p.m. EDT and first pitch at State Mutual Stadium is set for 7 p.m.
Thursday's daily promotion is Thirsty Thursday. Every Thursday all season long, fans can enjoy 12oz fountain drinks and domestic draft beer for just $2 each. For more information or to purchase tickets, please visit RomeBraves.com/Promotions or call the Rome Braves Box Office at 706-378-5144.