Brandon Crawford Pregame Interview
Rehabbing San Francisco shortstop Brandon Crawford sat down with the Sacramento media to talk about his rehab assignment with the River Cats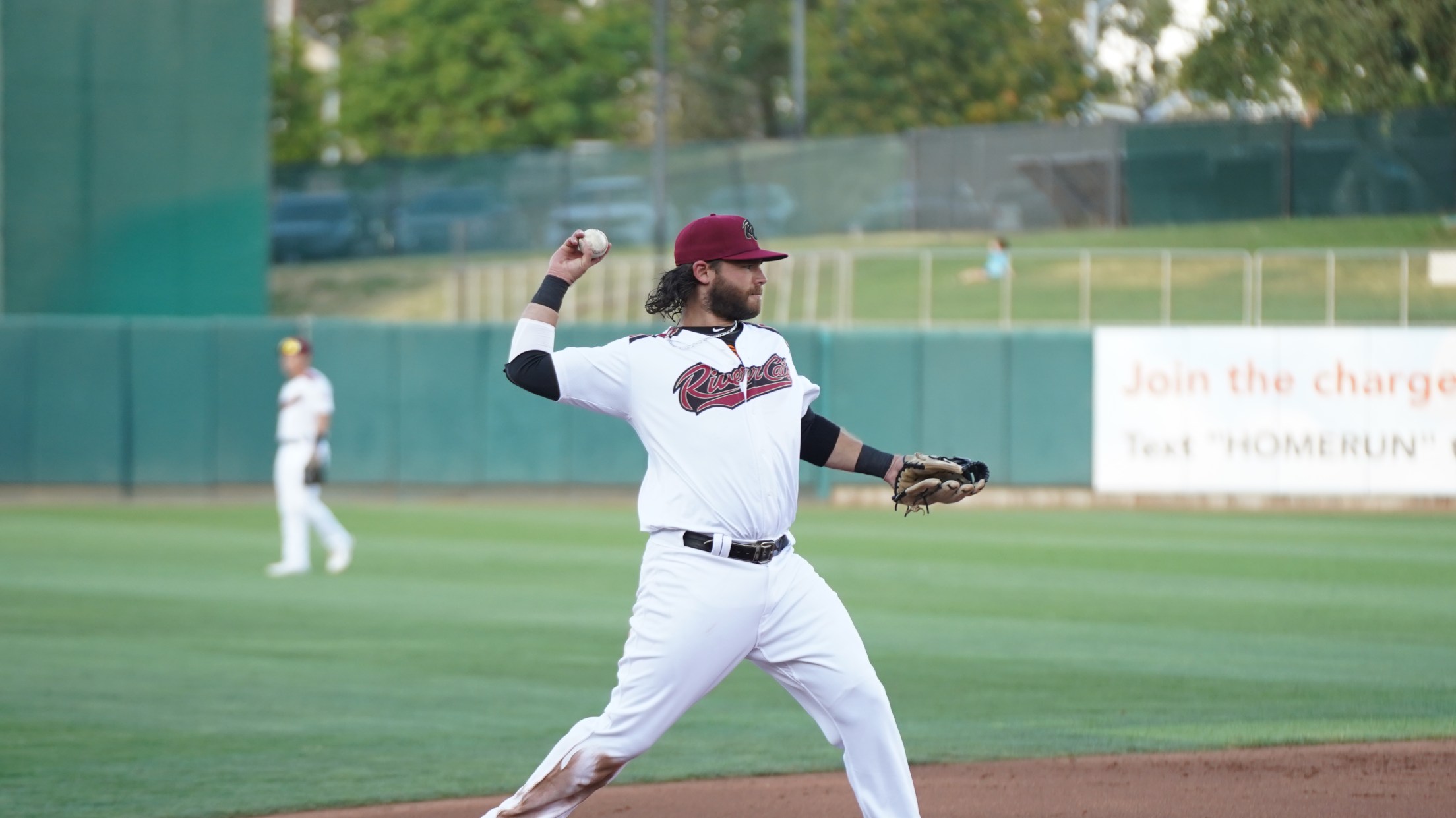 Rehabbing San Francisco shortstop Brandon Crawford throws to first during his rehab assignment with the Sacramento River Cats (8/2/22). (Caleb Hanna)
The Sacramento River Cats added three-time All-Star and two-time World Series Champion SS Brandon Crawford on a rehab assignment on Tuesday. The 35-year-old four-time Gold Glove winner was placed on the injured list on July 16. Crawford is hitting .215 with 29 runs, 10 doubles, five home runs, and 33
The Sacramento River Cats added three-time All-Star and two-time World Series Champion SS Brandon Crawford on a rehab assignment on Tuesday.
The 35-year-old four-time Gold Glove winner was placed on the injured list on July 16. Crawford is hitting .215 with 29 runs, 10 doubles, five home runs, and 33 RBIs in 72 games for San Francisco this season.
Local Sacramento media gathered at Sutter Health Park to talk with Crawford about his rehab, the trade deadline, and his mentorship role with the River Cats. Read the transcription below:
Q: How's this nice warm day here in Sac?
BC: A little different from San Francisco (laughs).
Q: Generally, what do you think about being able to rehab here in Sacramento, somewhere that's driving distance from your home park?
BC: It's definitely convenient. I've always enjoyed Sacramento. I've had family that's lived up here. I have definitely played one exhibition here. I can't remember if I've played two. It's nice to come back out. It should be fun.
Q: How's your rehab going?
BC: Good. The past week's been pretty good. I had three or four days where I wasn't really feeling anything in the knee. I'm hoping to continue that.
Q: Is it tough to be rehabilitating while San Francisco is in series against its rival right now?
BC: Yeah. Obviously I am playing a game out here tonight instead of against the Dodgers at home. Since I am playing a game, I would love to be able to play against them and try to help us win that game, but I have to make sure the knee is feeling good before I come off the IL. Last time I came off the IL and felt good for a game, but the next week after that I wasn't feeling great. I feel like the only way to test it in a gamelike situation is to actually play a game. That's kind of what we decided would be best. Hopefully going forward the next couple months it feels pretty good.
Q: Do you feel that being here, a lot of the younger players in the clubhouse look up to you. Do you feel like a mentor in the few days you are here since you're the experienced Alpha Omega in there?
BC: I feel like the new guy in there. There are some familiar faces from Spring Training. There's definitely some guys that I'm just meeting for the first time also. I'm definitely there for anybody to ask questions, bounce ideas off, talk about the game, or whatever they want to. I'm getting my work in and trying to help out however I can.
Q: Given today was deadline day, what was the day like for you, checking up on news. I have to assume it was weird not being in the Giants' clubhouse and not being able to say goodbye to guys.
BC: Yeah, I mean a guy like Darin Ruf, who was really well-liked in that clubhouse. Not being there to say bye to him. I sent him a text. I am sure he is being bombarded with calls, texts, and stuff like that. Fortunately Curt Casli was here and I was able to see him and tell him good luck. Deadline day is always tough, seeing guys like that, who I was good friends with, leave the organization. It's hard. A couple of those guys are friends that I will have for a long time.
Q: There was a lot of discussion, at least externally, on whether the Giants should sell or buy. What do you make of the Giants' moves and what are your expectations for the remainder of the season?
BC: We're not far out of the playoff race right now. Hopefully I can come back healthy, and Evan Longoria can come back healthy, and we can be at full strength for a little while. I think with the guys that we have, and we kept, we can make a push for the playoffs.