Former River Cats reliever Cyr signs MiLB deal with Phillies
Cyr joins Philadelphia after 7 years in Giants organization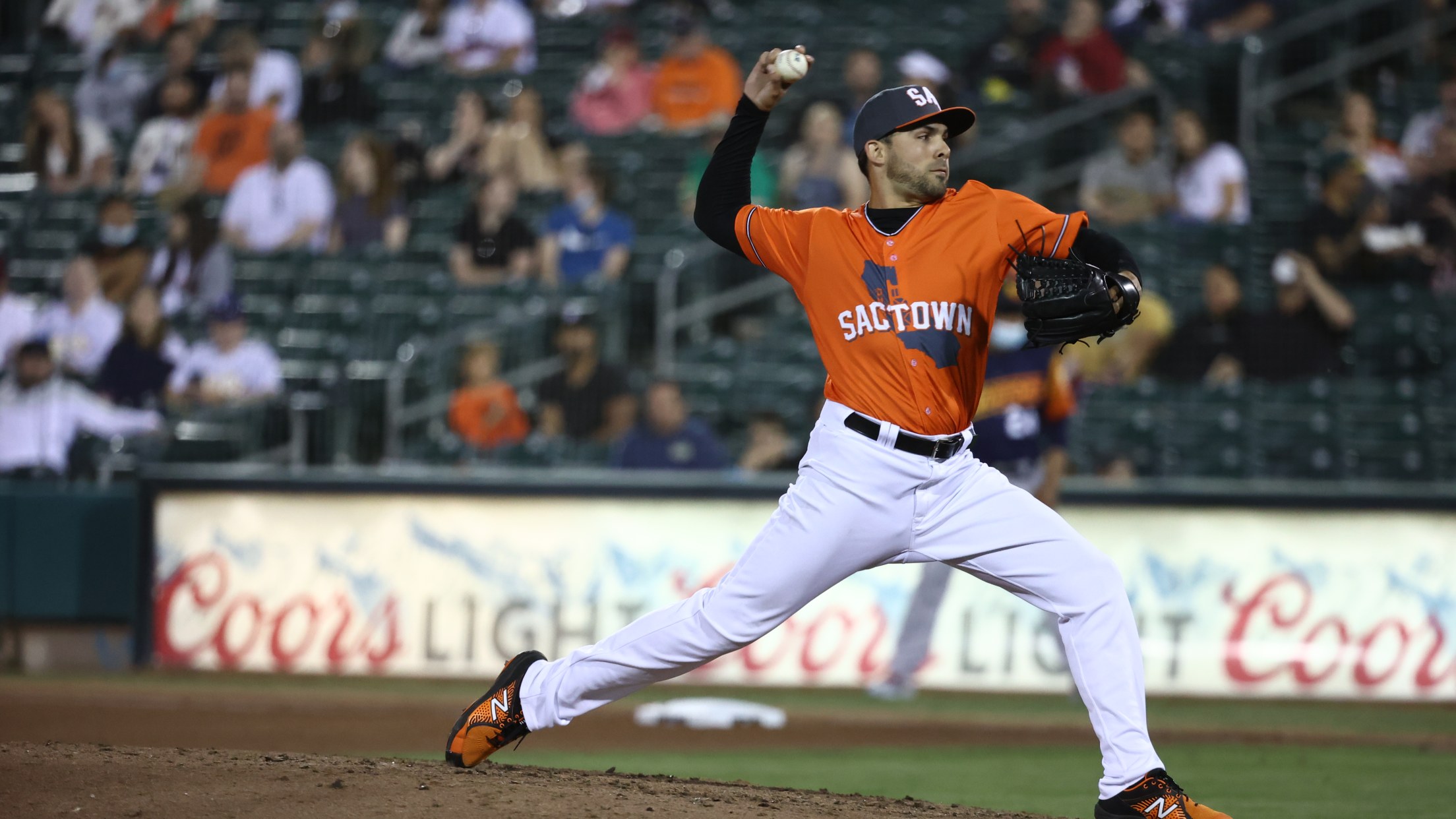 (Ralph Thompson Photgraphy)
Former Sacramento River Cats right-hander Tyler Cyr signed a Minor League deal with the Philadelphia Phillies on Tuesday. Cyr was a member of the River Cats' 2019 squad that won the Triple-A National Championship, going 1-0 during Sacramento's playoff run. He was 3-0 with a 4.91 ERA, 49 strikeouts, 1.20
Former Sacramento River Cats right-hander Tyler Cyr signed a Minor League deal with the Philadelphia Phillies on Tuesday.
Cyr was a member of the River Cats' 2019 squad that won the Triple-A National Championship, going 1-0 during Sacramento's playoff run.
He was 3-0 with a 4.91 ERA, 49 strikeouts, 1.20 WHIP, and .174 opposing batting average in 36.2 innings for Sacramento in 2021, with his biggest three outs coming on Sept. 3, when he threw a perfect eighth inning in relief during the River Cats' first nine-inning no-hitter in franchise history.
The Fremont, California native is 15-9 with a 2.99 ERA, 289 strikeouts, 1.25 WHIP and .213 opposing batting average in 240.2 MiLB innings across seven professional seasons in the Giants organization. He was the 10th round pick by the Giants in the 2015 MLB Draft out of Embry-Riddle Aeronautical University in Daytona Beach, Florida.
Cyr was named an Arizona Fall League Rising Star with the Scottsdale Scorpions in 2017, and a Mid-Season All-Star with Double-A Richmond in 2017 and 2019.
He is currently pitching with Gigantes del Cibao of the Dominican Winter League where he has a save, 1.08 ERA, and 14 strikeouts in 8.1 innings.