Home of the Sacramento River Cats to be renamed as part of community-focused collaboration with Sutter Health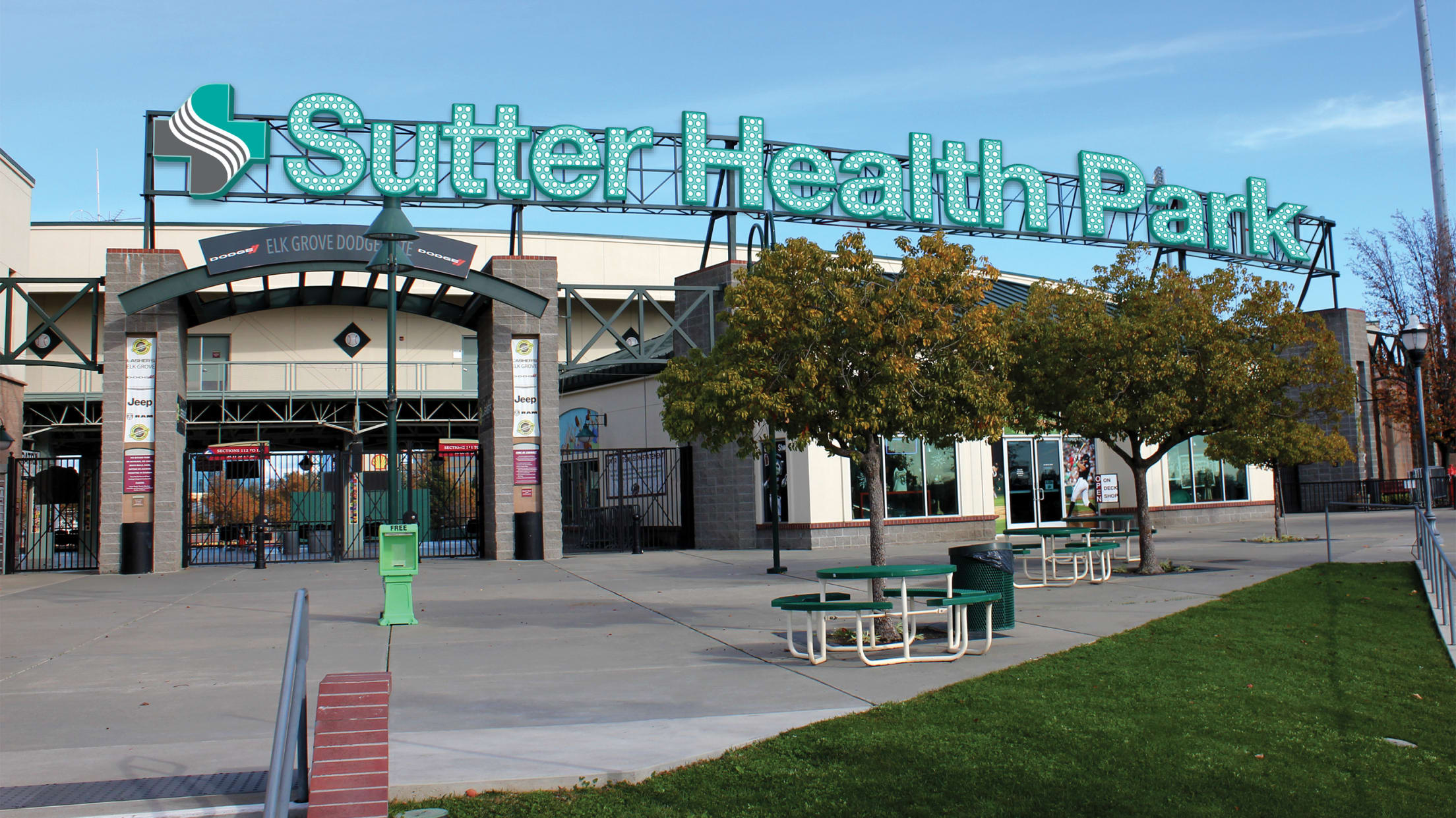 WEST SACRAMENTO, Calif. - The Sacramento River Cats and Sutter Health today announced a multi-year agreement that names the integrated healthcare network, headquartered in Sacramento and serving more than 100 Northern California communities, as the team's lead community partner. As part of the new agreement that will take effect after
WEST SACRAMENTO, Calif. - The Sacramento River Cats and Sutter Health today announced a multi-year agreement that names the integrated healthcare network, headquartered in Sacramento and serving more than 100 Northern California communities, as the team's lead community partner. As part of the new agreement that will take effect after the 2019 season, the home of the Sacramento River Cats will be known as Sutter Health Park, and the team and Sutter Health will collaborate on a variety of community-focused projects to improve the total health and wellness of the Sacramento region.
"Sutter Health has been a long-time partner to the Sacramento River Cats--whether it was their network doctors serving as team physicians or through their sponsorship of our Saturday night fireworks," said River Cats General Manager Chip Maxson. "We are excited about this new opportunity where we can concentrate on a variety of community-focused projects on and off the field, while also lending the Sutter Health name to the home of the River Cats, a premier venue for fun, affordable and family-friendly entertainment in the Sacramento region."
As part of its collaboration, the River Cats and Sutter Health will together expand its support of youth physical and mental health, as well as access to play and the outdoors across the region. Plans include providing field makeovers for youth baseball and softball fields and promotion of youth mental health awareness.
"Sutter Health is excited to expand our nearly 20-year community partnership with the River Cats. The organization is a fun, affordable and family-friendly community asset that we are proud to support," said Sutter Health Chief Operating Officer James Conforti. "Together we call this region home, and we are passionate about supporting our vibrant community. Communities are stronger when there is greater access to sports, athletics and outdoor activities, which are powerful ways to improve individual health and wellness."
As part of the transition, the home of the Sacramento River Cats will become Sutter Health Park. It will serve as a community gathering space that actively promotes health and wellness beginning with the 2020 baseball season and throughout the year, and plans include health and wellness programming and local events from walks and runs, to health screenings, flu immunization clinics and more. During the season, attendees will see additional cause-related nights and non-profit community partners featured and supported in their community-related activities and programs.
Raley's, the inaugural community sponsor that made its commitment to support the tradition of local baseball with the Sacramento River Cats, will transition out of its role at the conclusion of the 2019 season. Like Raley's, Sutter Health is one of the Sacramento region's largest private employers, and both are proud to call the Sacramento region home.
"Twenty years ago, Raley's made a commitment to support our local baseball club, which was a defining moment for our region," said River Cats President Jeff Savage. "We are very grateful for their partnership over the years and all that we have accomplished together in support of our organization, our players and the larger community."
"The Sacramento River Cats and Raley's have made a special imprint in our community. They are a part of our city's history and will continue to shape our future," said City of West Sacramento Mayor Christopher Cabaldon. "We welcome Sutter Health into their new role with the River Cats and all the different ways it will champion greater community health."
"Our region becomes more dynamic as we create stronger connections between community health and well-being, economic development, and sports and entertainment," said City of Sacramento Mayor Darrell Steinberg. "By teaming up together, the Sacramento River Cats and Sutter Health will support new opportunities for our communities-from youth physical and mental health to education and wellness programs - that will have a lasting impact."
For additional information, creative content, and b-roll from the announcement event, please visit: https://spaces.hightail.com/space/8U2Ft7oN1h (Content will be available after 9:15pm on Friday, Aug 23, 2019)
###
About the Sacramento River Cats
The Sacramento River Cats are the Triple-A affiliate of the three-time World Champion San Francisco Giants. The team plays at Raley Field in West Sacramento, consistently voted one of the top ballparks in America. Membership Plans and Flex Plans can be purchased for the River Cats' 20th season by calling the River Cats Ticket Hotline at (916) 371-HITS (4487). The only place to guarantee official River Cats tickets is at www.rivercats.com.
About Sutter Health
Sutter Health is more than 60,000 people strong thanks to its integrated network of clinicians, employees and volunteers. Headquartered in Sacramento, Calif., Sutter Health provides access to high quality, affordable care for more than 3 million Northern Californians through its network of hospitals, medical foundations, urgent and walk-in care centers, home health and hospice services. Nearly 14,000 physicians and advanced practice clinicians care for Sutter patients. For more information about the Sutter Health network visit: sutterhealth.org | facebook.com/sutterhealth | youtube.com/sutterhealth | twitter.com/sutterhealth.