River Cats announce lower ticket prices for select 2019 games
Variable single game ticket pricing provides fans with increased value for 20th season in Sacramento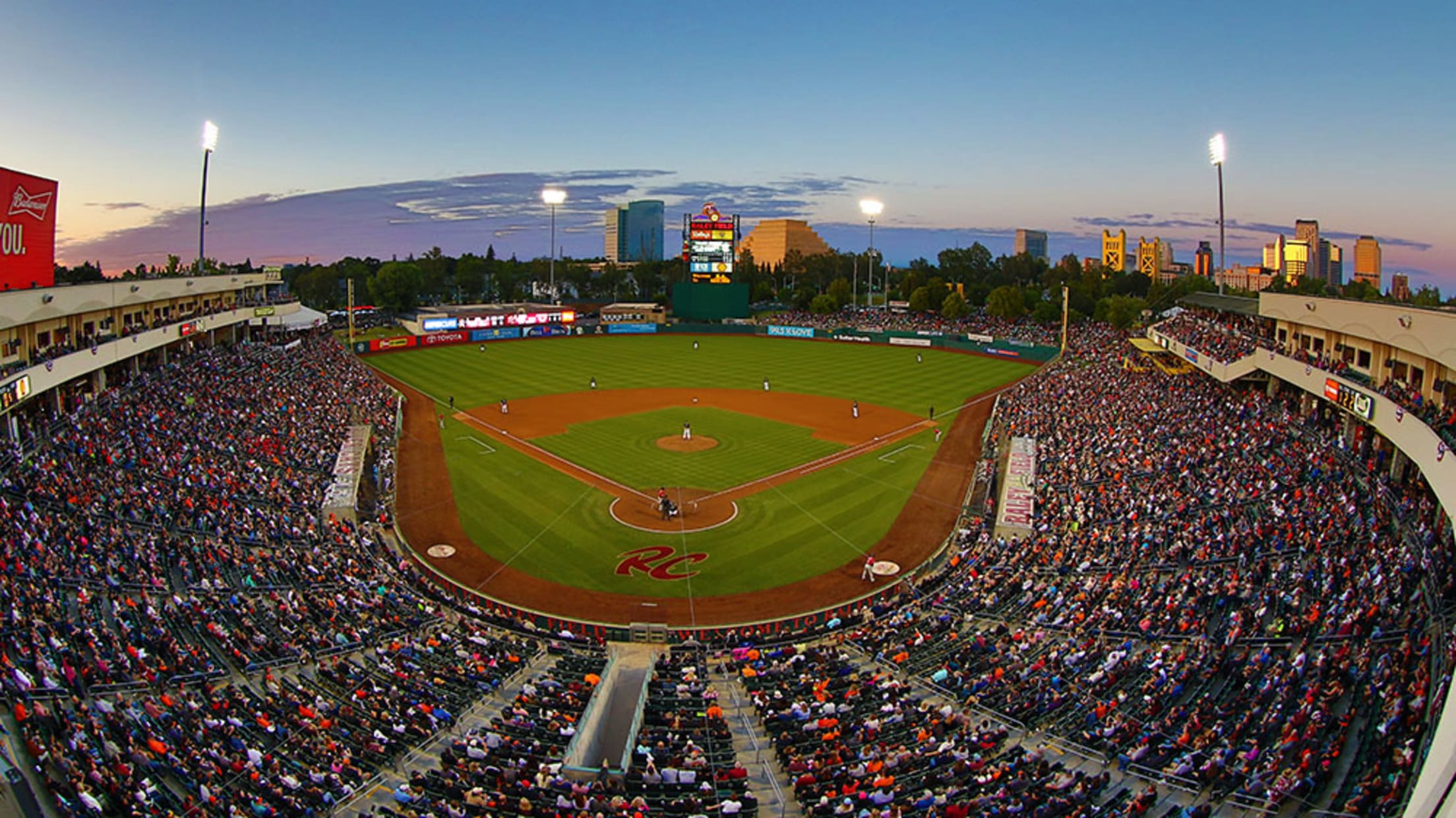 (Ralph Thompson)
West Sacramento, Calif. - The Sacramento River Cats announced a new pricing structure for single game tickets that lowers prices for 43% of games. Tickets for the 2019 season will start at just $8 for a place on the Toyota Home Run Hill - the lowest starting ticket price in the
West Sacramento, Calif. - The Sacramento River Cats announced a new pricing structure for single game tickets that lowers prices for 43% of games. Tickets for the 2019 season will start at just $8 for a place on the Toyota Home Run Hill - the lowest starting ticket price in the past five years. The price drop will vary by game date and seat location, but tickets for 30 of 70 regular season games will be priced up to 28% lower than in 2018.
"We are always looking to improve the fan experience at Raley Field, and our 20th season of baseball is the perfect time to introduce throwback ticket pricing," said River Cats General Manager Chip Maxson. "The River Cats and Raley Field have been the premier venue for value-packed entertainment in the Sacramento region for nearly two decades, and we're excited to build even more value into River Cats games in 2019."
Fans can save even more by purchasing official River Cats tickets in advance of day-of-game via rivercats.com or the Tri Counties Bank Ticket Office at Raley Field. Advanced prices will be up to $5 less than day-of-game prices this season.
Online presales for 2019 single game tickets begin on February 25, with general sales beginning at the River Cats' annual Preseason Party on Sunday, March 3. Anyone wishing to be notified of presale opportunities is encouraged to sign up at rivercats.com/newsletter.
A number of special ticket packages are currently available and can be purchased by visiting rivercats.com/tickets or calling the River Cats ticket line at (916) 376-HITS (4487). For more information on promotions, giveaways, and ticket memberships, please visit rivercats.com.
***
The Sacramento River Cats are the Triple-A affiliate of the three-time World Champion San Francisco Giants. The team plays at Raley Field in West Sacramento, consistently voted one of the top ballparks in America. Season Tickets, Mini-Plans, and Flex Plans can be purchased for the River Cats' 20th season by calling the River Cats Ticket Hotline at (916) 371-HITS (4487). The only place to guarantee official River Cats tickets is at www.rivercats.com. For information on other events at Raley Field, visit www.raleyfield.com.