Sacramento River Cats introduce Dorados de Sacramento
River Cats will play as the Dorados for select games in 2018 as part of MiLB's Copa de la Diversión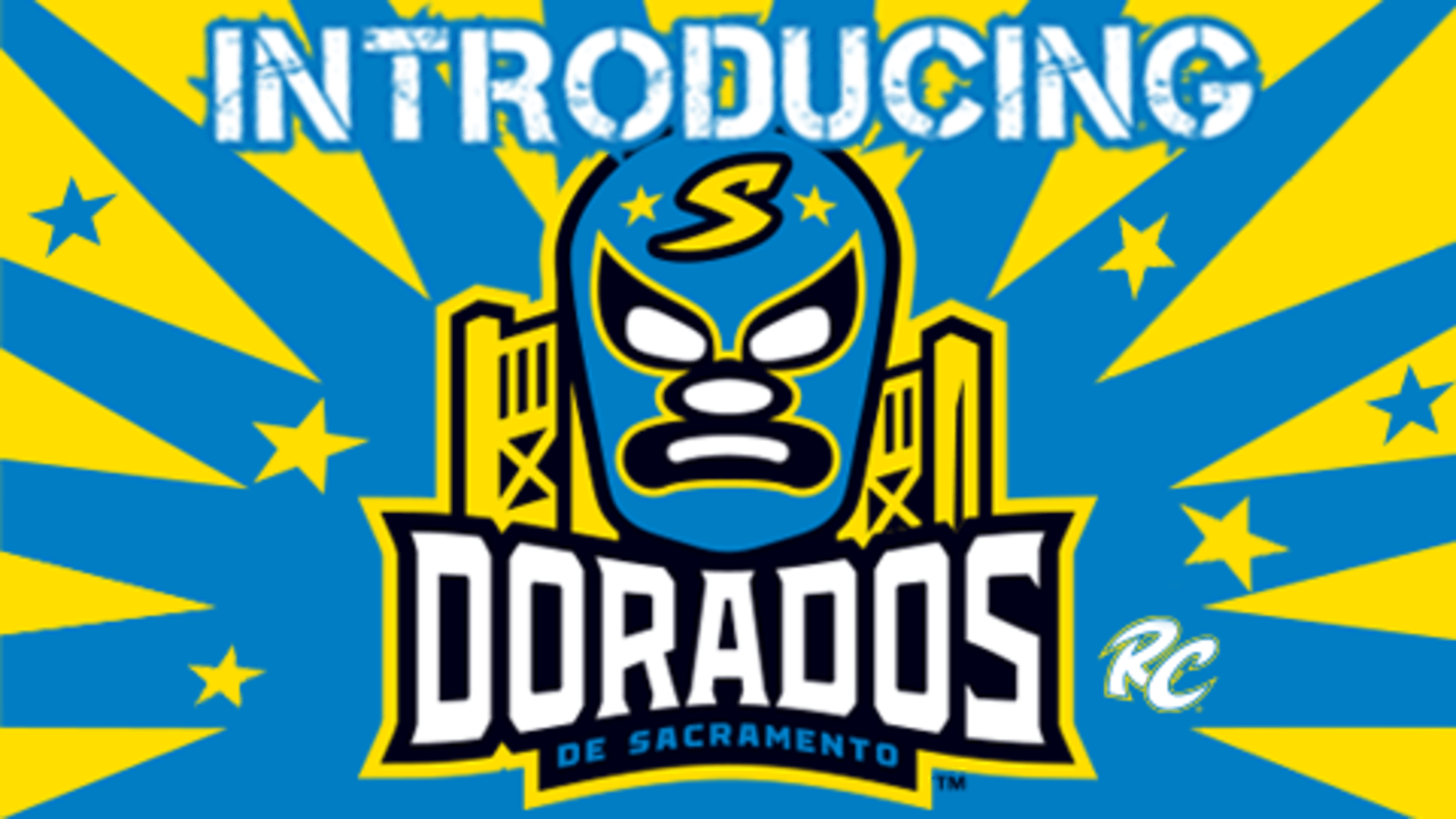 West Sacramento, CA - The Sacramento River Cats have announced that the team will play asthe Dorados de Sacramento for a total of five Tuesday night games at Raley Field for the 2018 season. This nod to Sacramento's diverse fan base is a part of a national initiative through Minor
West Sacramento, CA - The Sacramento River Cats have announced that the team will play asthe Dorados de Sacramento for a total of five Tuesday night games at Raley Field for the 2018 season. This nod to Sacramento's diverse fan base is a part of a national initiative through Minor League Baseball® (MiLB™), and aims to further the River Cats' goal of making Raley Field the capital of fun.
In addition to the new team identity for select games, the team will wear special jerseys and hats, specialty concession items will be available at the Raley Field storefronts, and themed activities will take place throughout the game.
The Dorados logo represents a modern Luchador, or wrestler of the Lucha Libre discipline, which is a popular form of entertainment in Mexico and the United States. The River Cats will take the field as the Dorados on May 8, May 22, June 5, July 24, and August 21.
Last month, MiLB™ announced the launch of Copa de la Diversión, or "Fun Cup," a season-long event series specifically designed to embrace the culture and values that resonate most with participating teams' local Hispanic/Latino communities.
"We are honored to be a part of this national initiative, and look forward to this opportunity to further create a fun-filled environment for the exceptionally diverse Sacramento region," said Chip Maxson, General Manager of the Sacramento River Cats. "The Dorados team name, special jersey and hat, and other brand new merchandise is just our latest effort to maximize the potential for fun at Raley Field."
*
About the Sacramento River Cats
The Sacramento River Cats are the Triple-A affiliate of the three-time World Champion San Francisco Giants. The team plays at Raley Field in West Sacramento, consistently voted one of the top ballparks in America. River Cats Season Tickets, Mini-Plans, and Flex Plans can be purchased for the upcoming 2018 season by calling the River Cats Ticket Hotline at (916) 371-HITS (4487). For more information about the River Cats, visit www.rivercats.com. For information on other events at Raley Field, visit www.raleyfield.com.