Castro Picks Up Two Hits in Tuesday Night Defeat
Altoona was held to just three hits after the first inning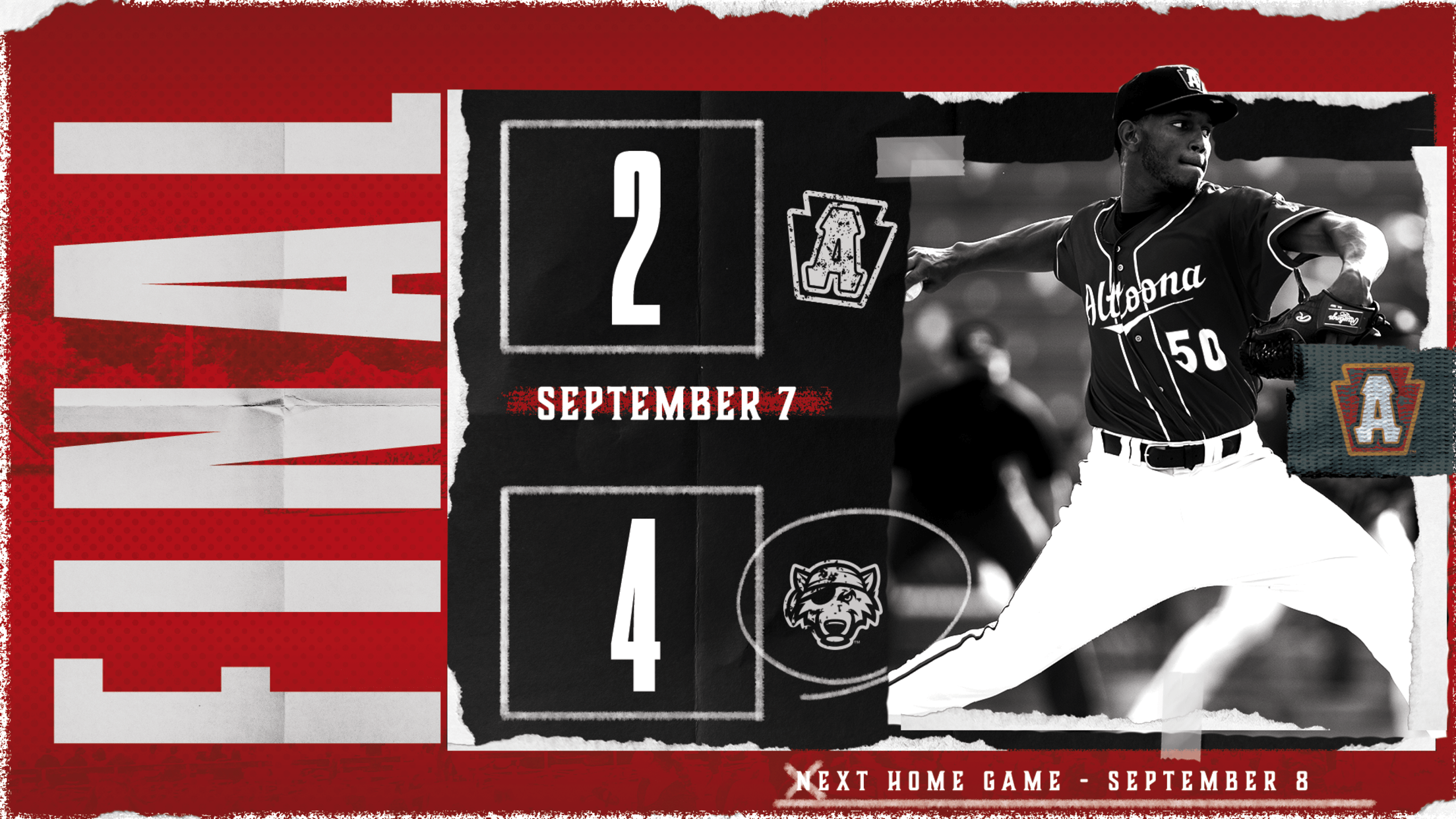 CURVE, PA – Altoona held a 2-1 lead after the first inning but failed to score again after the game's opening frame in a 4-2 defeat at the hands of the Erie SeaWolves on Tuesday night at Peoples Natural Gas Field. Rodolfo Castro singled in Oneil Cruz and Mason Martin
CURVE, PA – Altoona held a 2-1 lead after the first inning but failed to score again after the game's opening frame in a 4-2 defeat at the hands of the Erie SeaWolves on Tuesday night at Peoples Natural Gas Field.
Rodolfo Castro singled in Oneil Cruz and Mason Martin plated Ji-Hwan Bae to take the early lead for Altoona in support of Roansy Contreras. Altoona appeared to be on track for a big night against Erie starter Joey Wentz but was held to just a double from Castro in the third inning, a single from Josh Bissonette in the fifth, an eighth inning walk from Cruz and a ninth inning double from Martin the rest of the way. Wentz combined with relievers Henry Martinez and Yaya Chentouf to keep the Curve off the board the rest of the way.
Roansy Contreras made his second start since returning from the injured list and fired three strong innings. Contreras allowed an unearned run in the first inning and set down the final eight men he faced in order with four strikeouts. The 21-year-old right-hander used his typical arsenal of a blazing fastball and a quality slider, curveball and change-up to set down the SeaWolves lineup. In all, he threw 40 pitches, 26 strikes, did not walk a batter and struck out four.
The Curve then got a solid performance from Osvaldo Bido who pitched five innings in a piggy-back role. Bido allowed a solo homer to Kerry Carpenter on the first pitch he threw to tie the game at two in the top of the fourth and saw the SeaWolves take the lead on an RBI double from Drew Ward in the sixth. Bido struck out five over his five innings on the mound as he scatted five hits and did not walk a man. Steven Jennings was touched for an insurance run on three hits in the ninth inning to give the 'Wolves the 4-2 advantage they needed to pick up the victory.
Bae continued his on-base streak, extending it to 18 games, on Tuesday night. During the streak he's batting .317 with a .462 on-base percentage. Oneil Cruz is batting .295 with a .347 on-base percentage, five extra base hits and five stolen bases in 11 games since returning from the injured list on August 20.
The Curve continue up their six-game series with the SeaWolves on Wednesday night at 6:00 p.m. LHP Omar Cruz (2-4, 3.41) will start for Altoona, with RHP Garrett Hill (2-0, 0.82) slated for Erie.
For tickets or more information about Curve Baseball, visit AltoonaCurve.com, call 877.99.CURVE or stop by the PNG Field box office. Additionally, the Stockyard Team Store is open Monday-Friday from 9 a.m. to 5 p.m., during every home game and online 24/7/365.