Gordon Brings Home Hardware, Low-A East Pitcher of the Week Award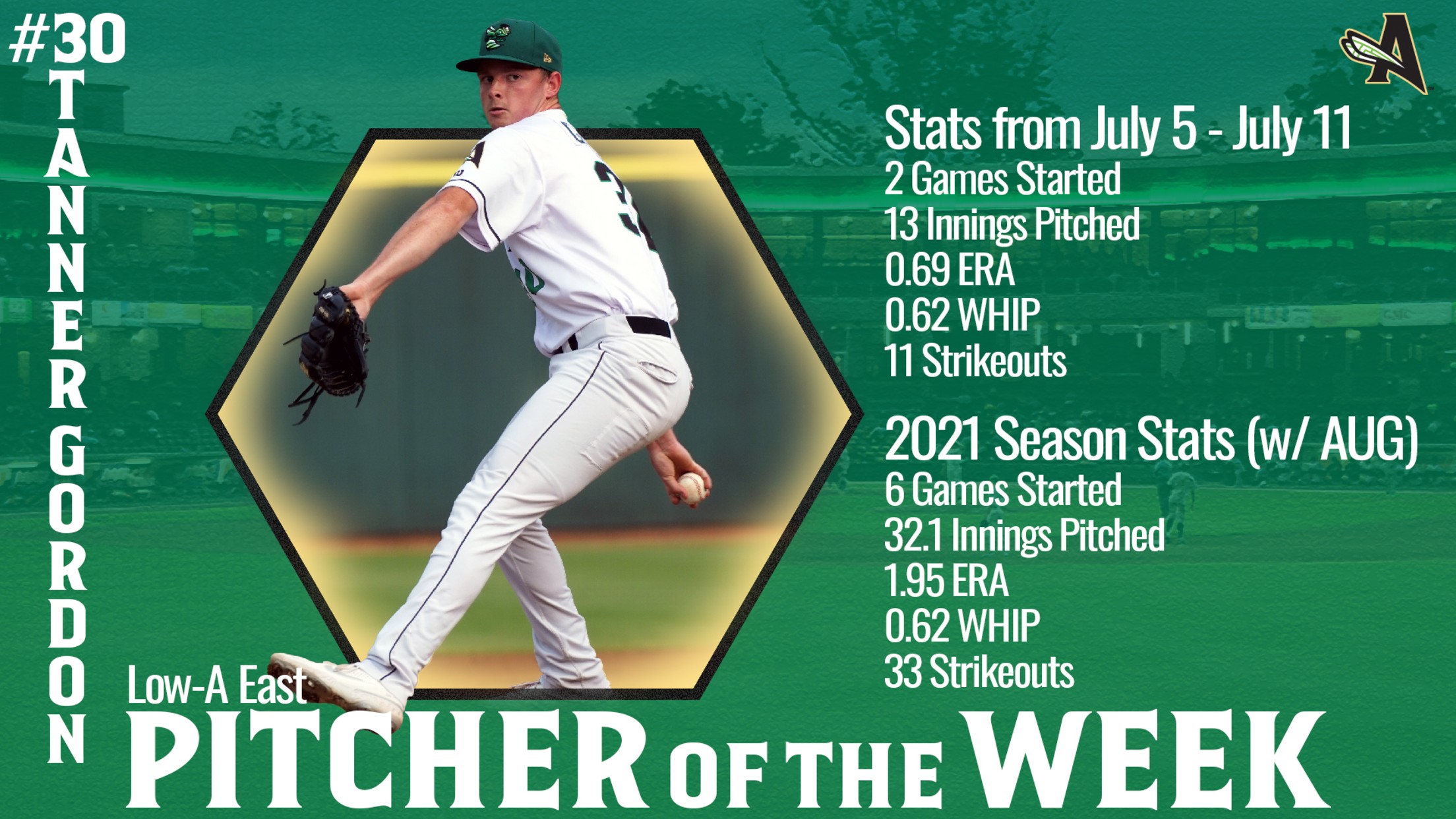 North Augusta, SC – Minor League Baseball announced on Monday that Augusta GreenJackets right-handed pitcher, Tanner Gordon, has been named the Pitcher of the Week in the Low-A East for July 5th-11th. Gordon made two starts and allowed only one run over 13 innings of work. He went 2-0 and
GreenJackets BACK at SRP Park July 27-August 1st
North Augusta, SC – The Augusta GreenJackets, Low-A East League affiliate of the Atlanta Braves, will return to SRP Park on July 27th to take on the Myrtle Beach Pelicans (Chicago Cubs). In what is already being dubbed as the greatest homestand in SRP Park history (since the previous homestand
GAME #59: Gordon Great Again in 11-0 Drubbing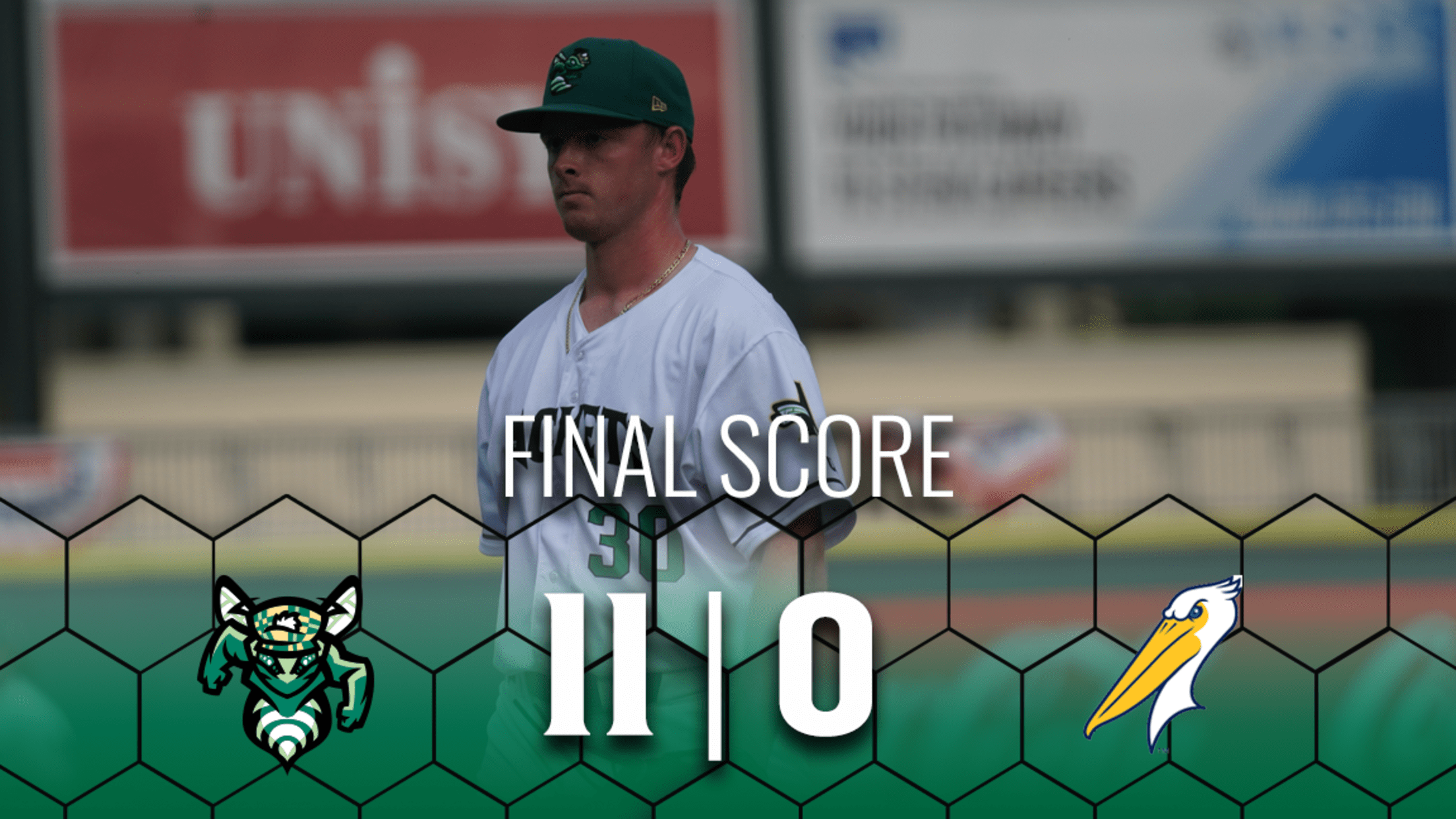 North Augusta, SC - Six innings of shutout baseball put an exclamation point on Tanner Gordon, and the GreenJackets incredible homestand. He allowed just one hit, and his offense wasn't shy. The Jackets scored five runs in two separate innings and won by a final score of 11-0. The win
GAME #58: Pelicans Score Seven Runs Late, Win 10-3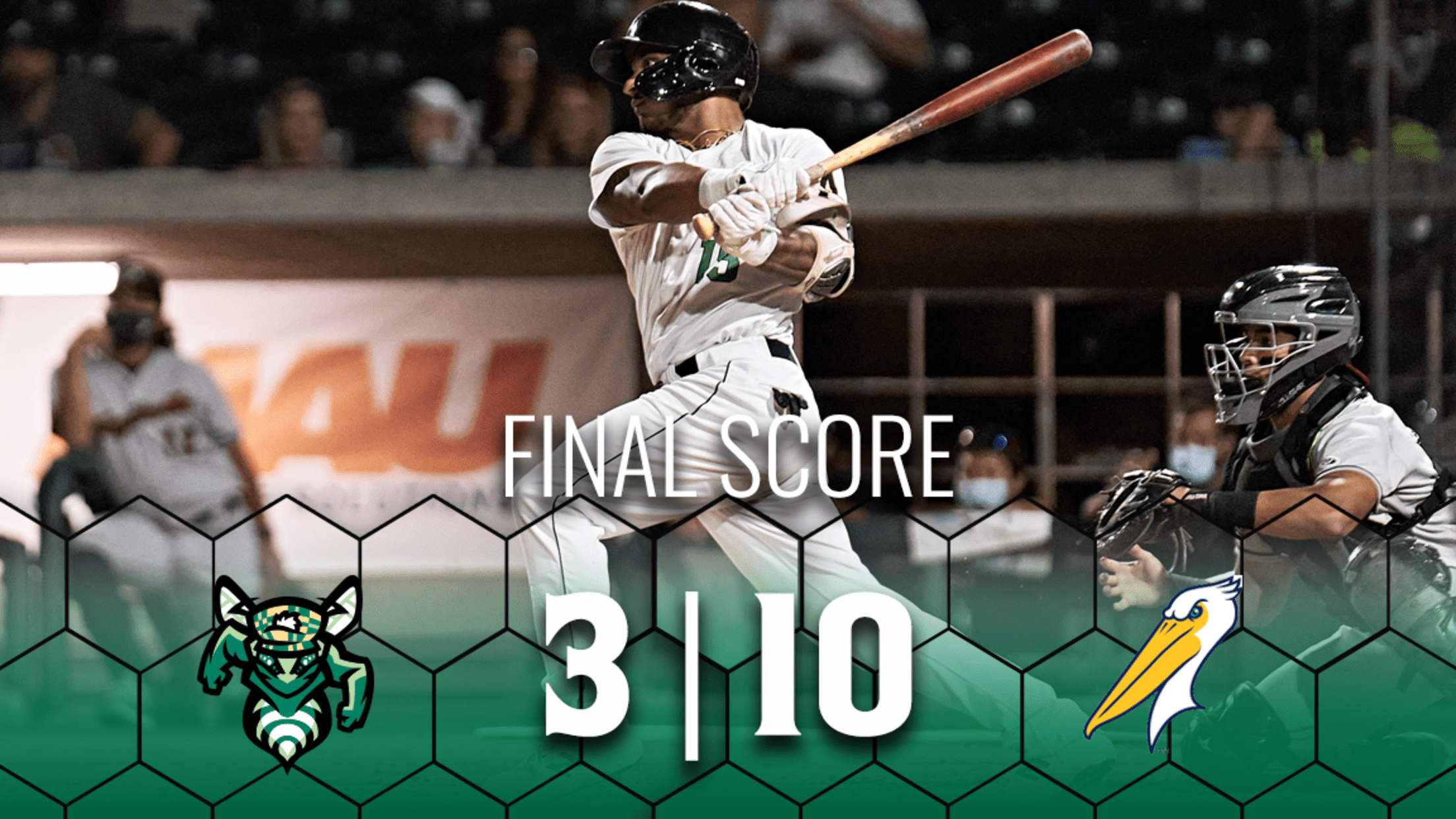 North Augusta, SC - Flemin Bautista pinch-hit in the eighth inning, and his three-run home run was the difference. Myrtle Beach took a 6-3 lead and hung on for the Saturday night win at SRP Park. The GreenJackets will look to return on Sunday and earn the series win over
GAME #57: Estes Earns First Professional Win With Gem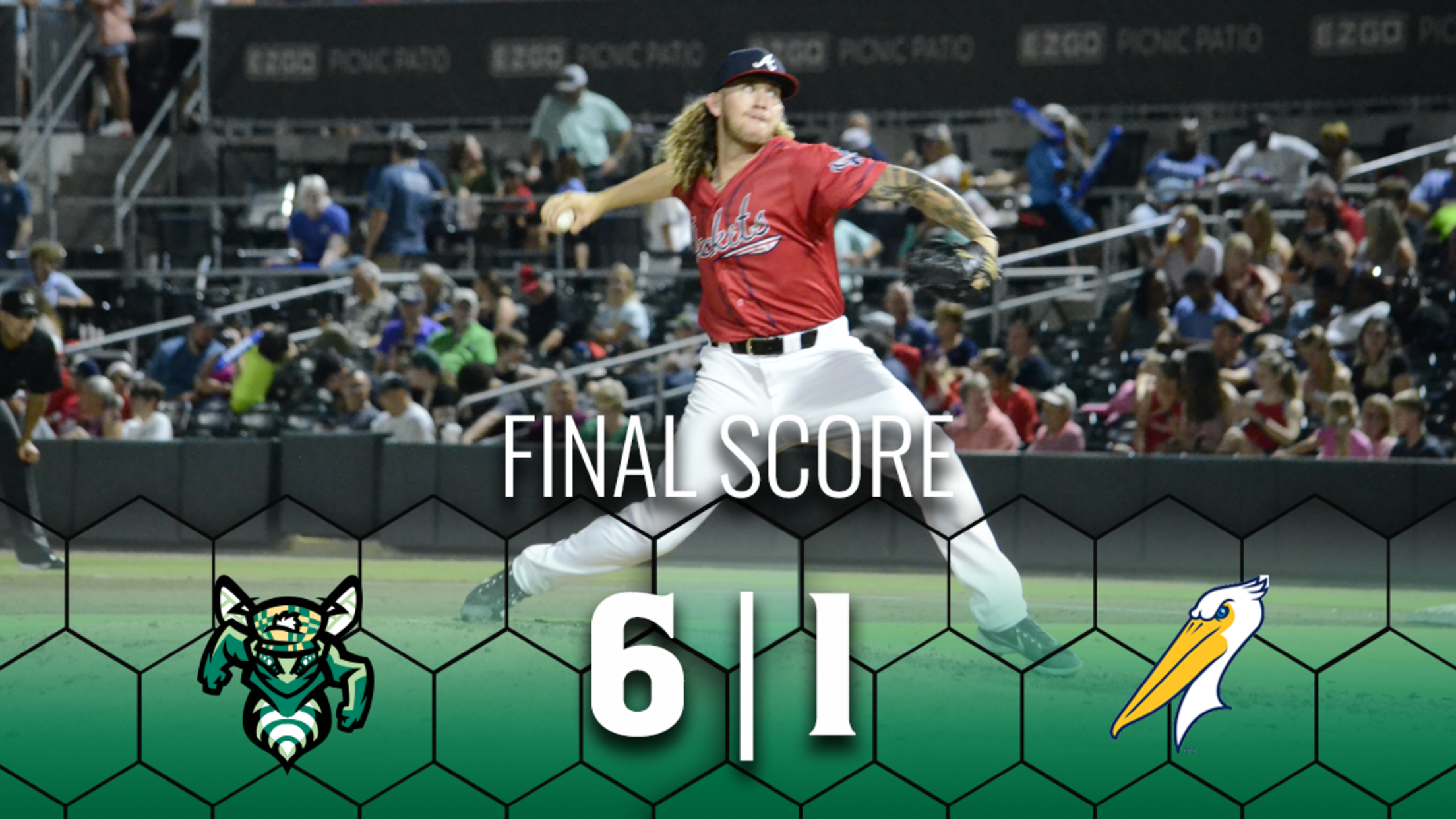 North Augusta, SC - Cade Bunnell led the GreenJackets offense going 4-for-5 and Joey Estes followed up his Low-A East Pitcher of the Week award with another gem. He went seven innings of shutout baseball for his first professional win. He'd strikeout seven on the night and lead Augusta to
GAME #56: Bullpen Brilliant, Jackets Hang On 6-5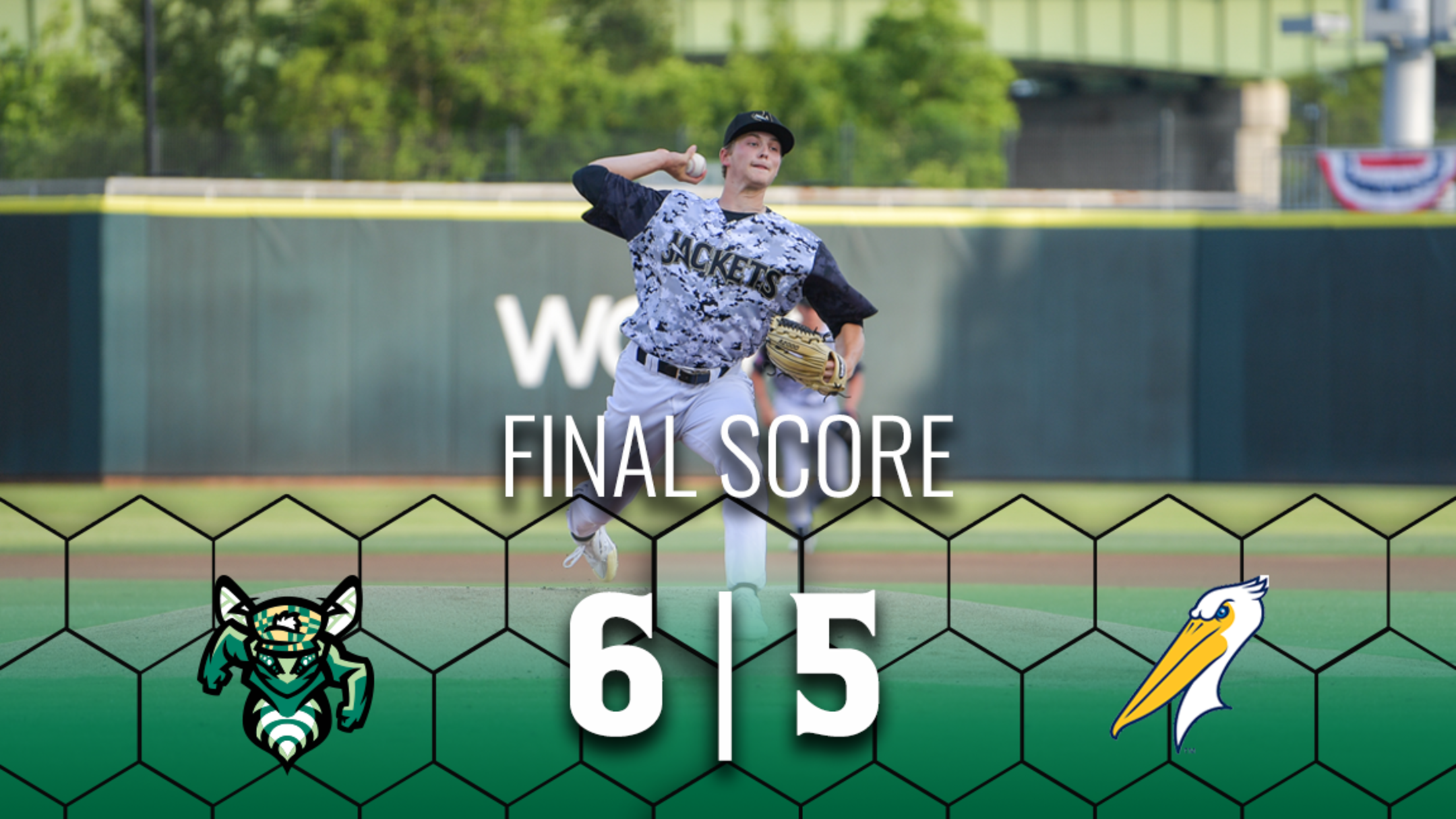 North Augusta, SC - There was four innings of constant offense. Then it was five innings of bullpen brilliance. The GreenJackets fell behind 4-0, but climbed back and won 6-5 on Thursday night. James Acuna, Alec Barger and Justin Yeager didn't allow an earned run in seven innings out of
GAME #55: Pelicans Ride Big First Inning to 7-5 Victory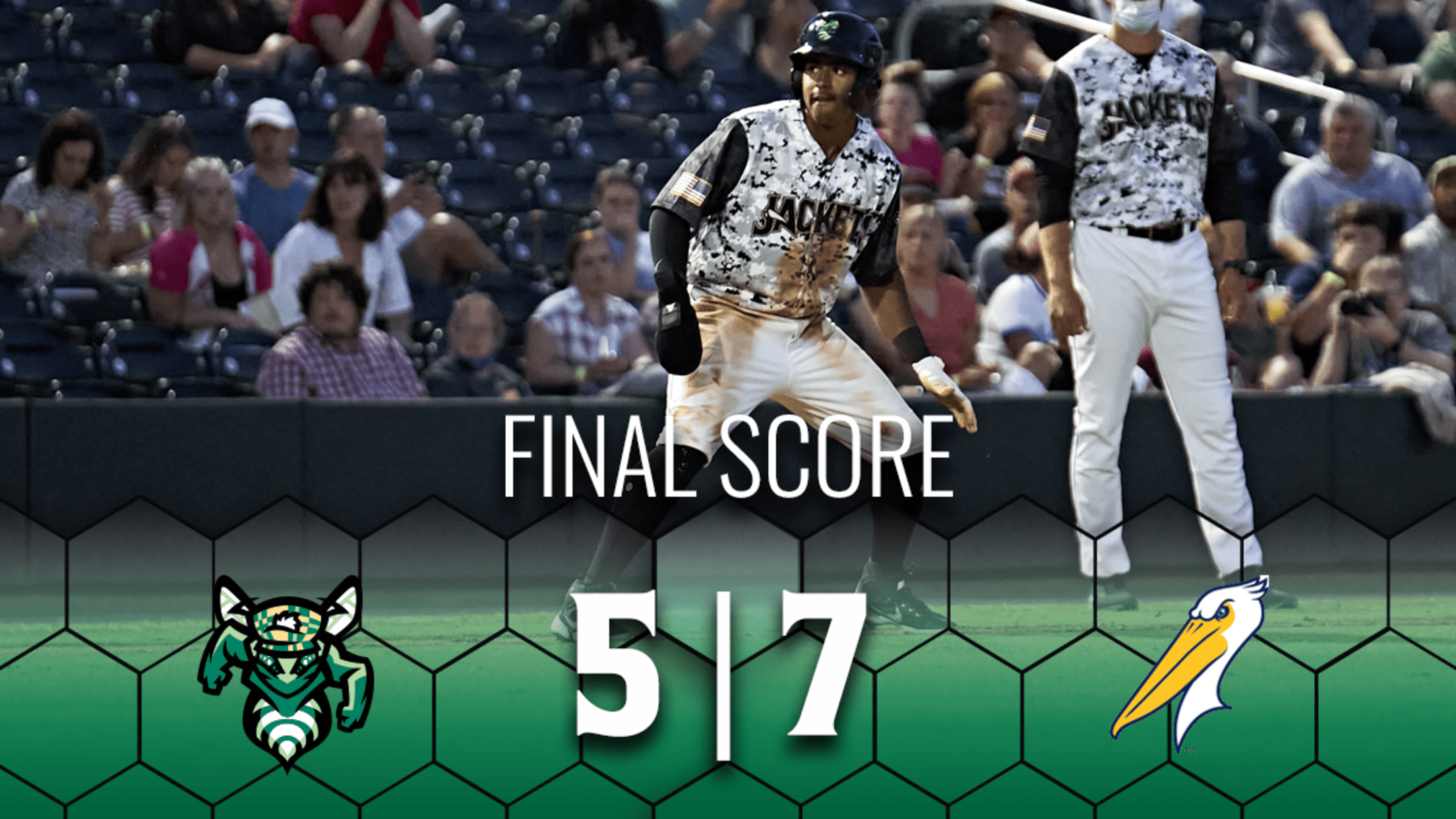 North Augusta, SC - Despite a 52-minute rain delay in the bottom of the third inning, the Myrtle Beach Pelicans (Chicago Cubs) took care of the GreenJackets on Wednesday night by a final score of 7-5. The Pelicans scored four runs in the first inning, thanks to four walks, and
GAME #54: Gordon Sets Tone for 3-1 Jackets Win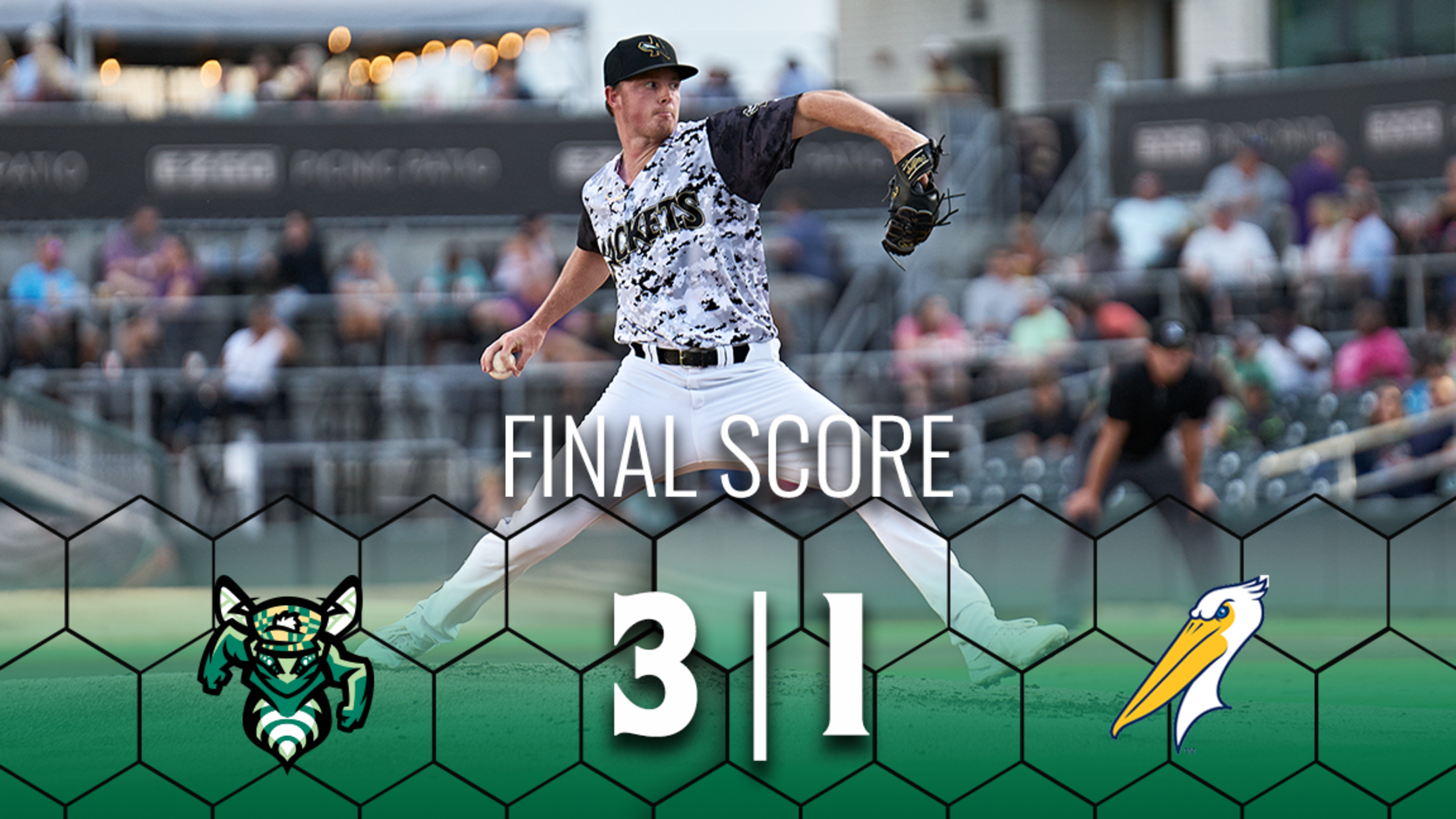 North Augusta, SC - The 12-game homestand continued on Tuesday with much of the same: tremendous starting pitching. The GreenJackets won the series opener 3-1 over the Myrtle Beach Pelicans (Chicago Cubs) on Tuesday by a final of 3-1. Gordon tossed seven innings, allowing just one run. He's allowed just
2021 Border Bash Back at SRP Park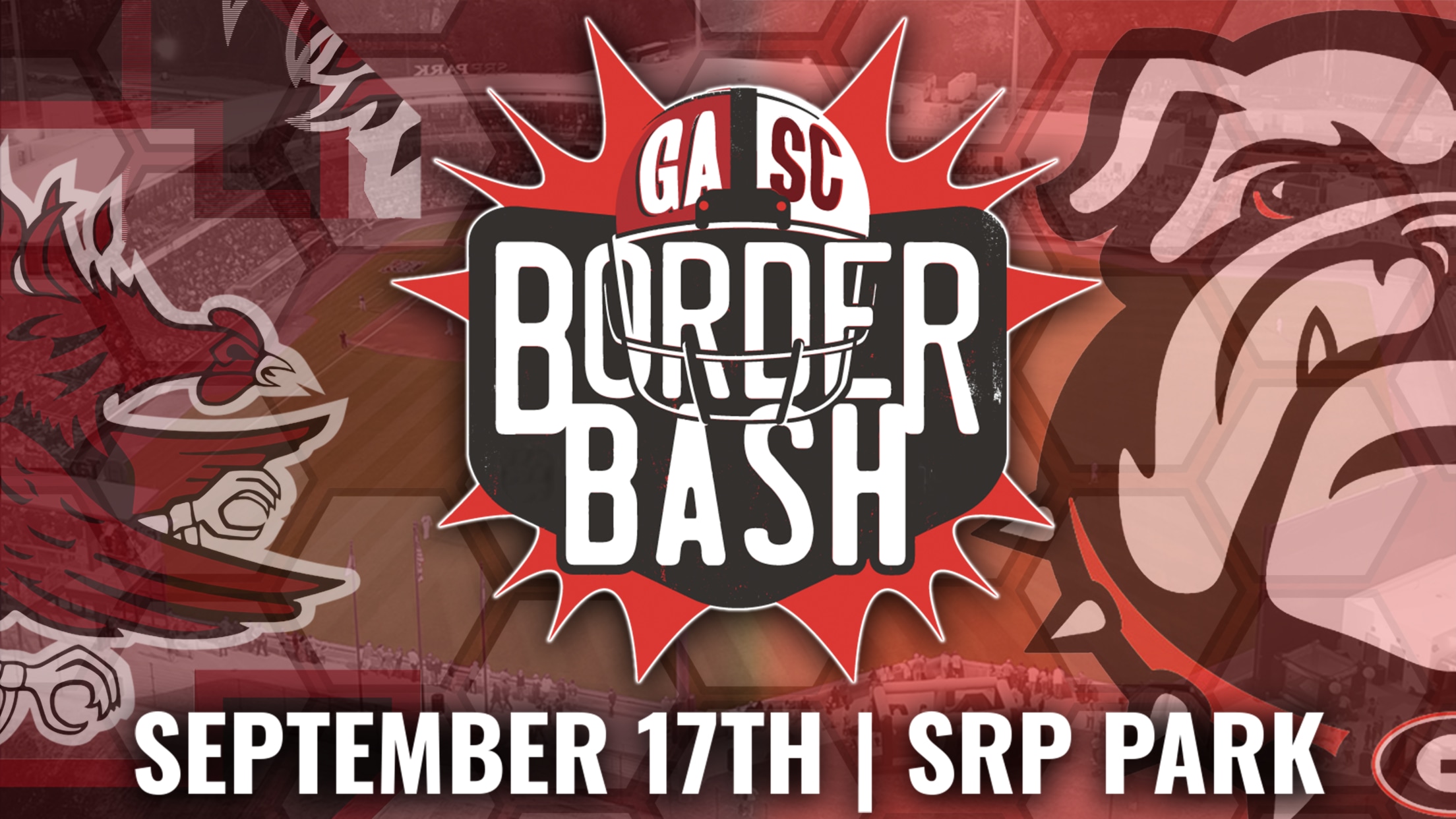 North Augusta, SC– The Border Bash Foundation is pleased to announce the return of Border Bash on Friday, September 17 at SRP Park. The Augusta GreenJackets, and the Border Bash Foundation, partnered together to bring this yearly event to North Augusta for the first time in 2019. Both groups are
Estes Named Low-A East Pitcher of the Week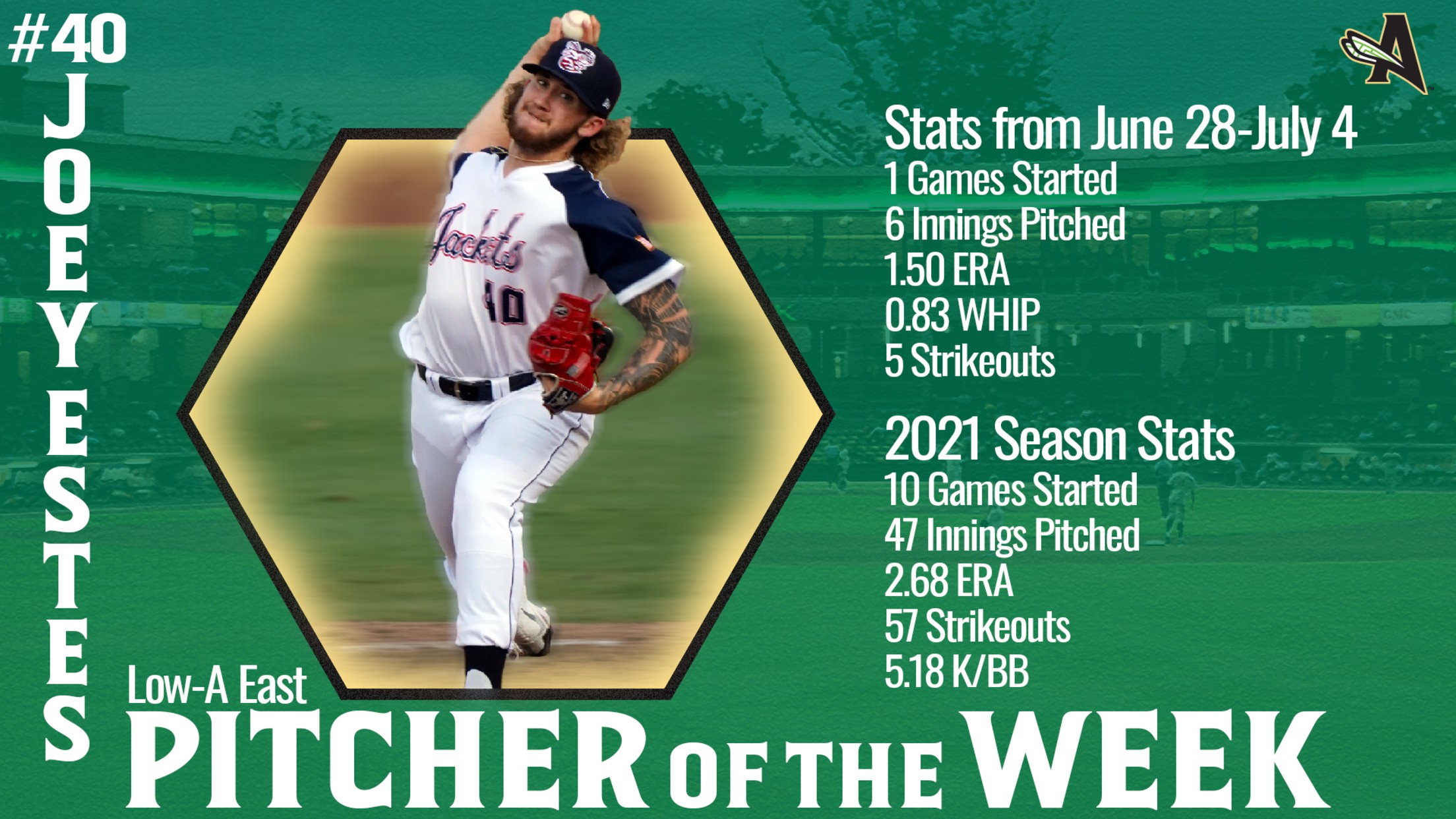 North Augusta, SC – Minor League Baseball announced on Monday that Augusta GreenJackets right-handed pitcher, Joey Estes, has been named the Pitcher of the Week in the Low-A East for June 28-July 4th. Estes made one start on Saturday, July 3rd and went six innings. He allowed just one run.
Homestand continues with six more games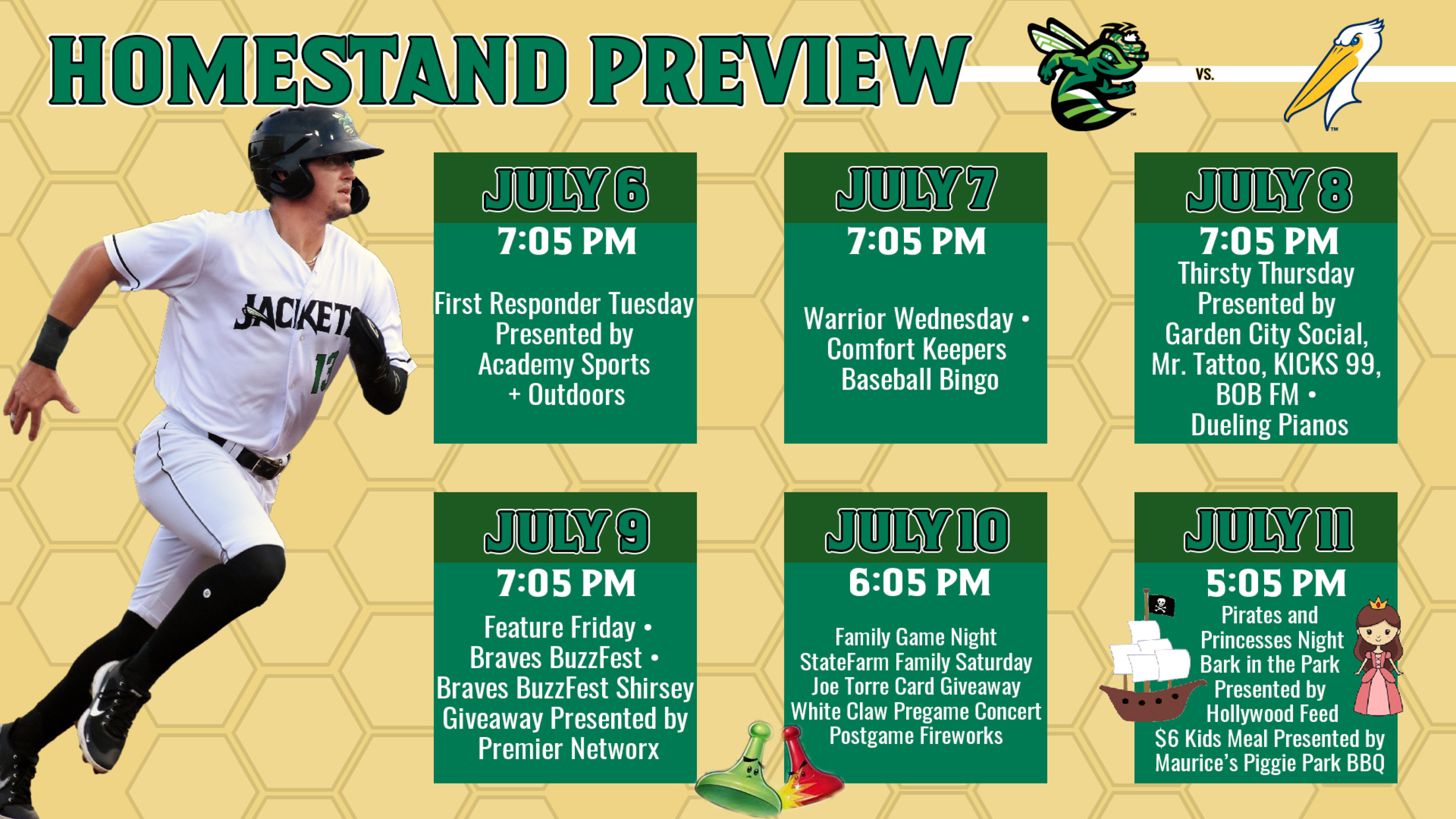 North Augusta, SC – The Augusta GreenJackets, Low-A East League affiliate of the Atlanta Braves, continue their 12-game homestand against the Myrtle Beach Pelicans (Chicago Cubs) from July 6th- 11th. Check out the complete lineup of promotions for the next 6 games below! New for 2021 is the Palmetto Cheese
3-1 Win Gives GreenJackets Series Victory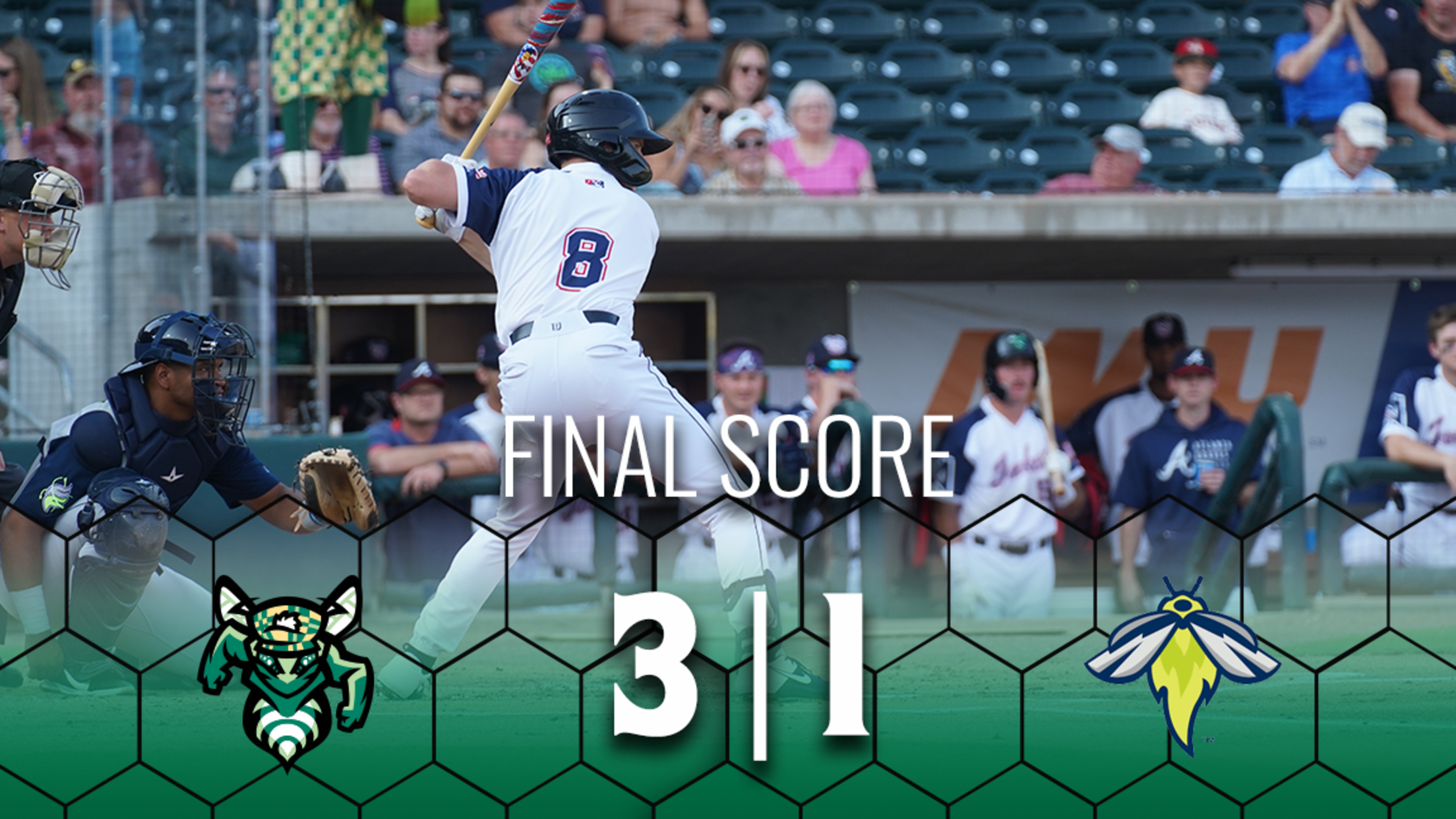 North Augusta, SC - A 3-1 win for the GreenJackets on Sunday night finished off the second series win for Augusta this year. The Jackets take four of six from the Columbia Fireflies (Kansas City Royals) in front of a crowd of 5,306 at SRP Park on the Fourth of
Estes Awesome, Fireflies respond late for 7-4 win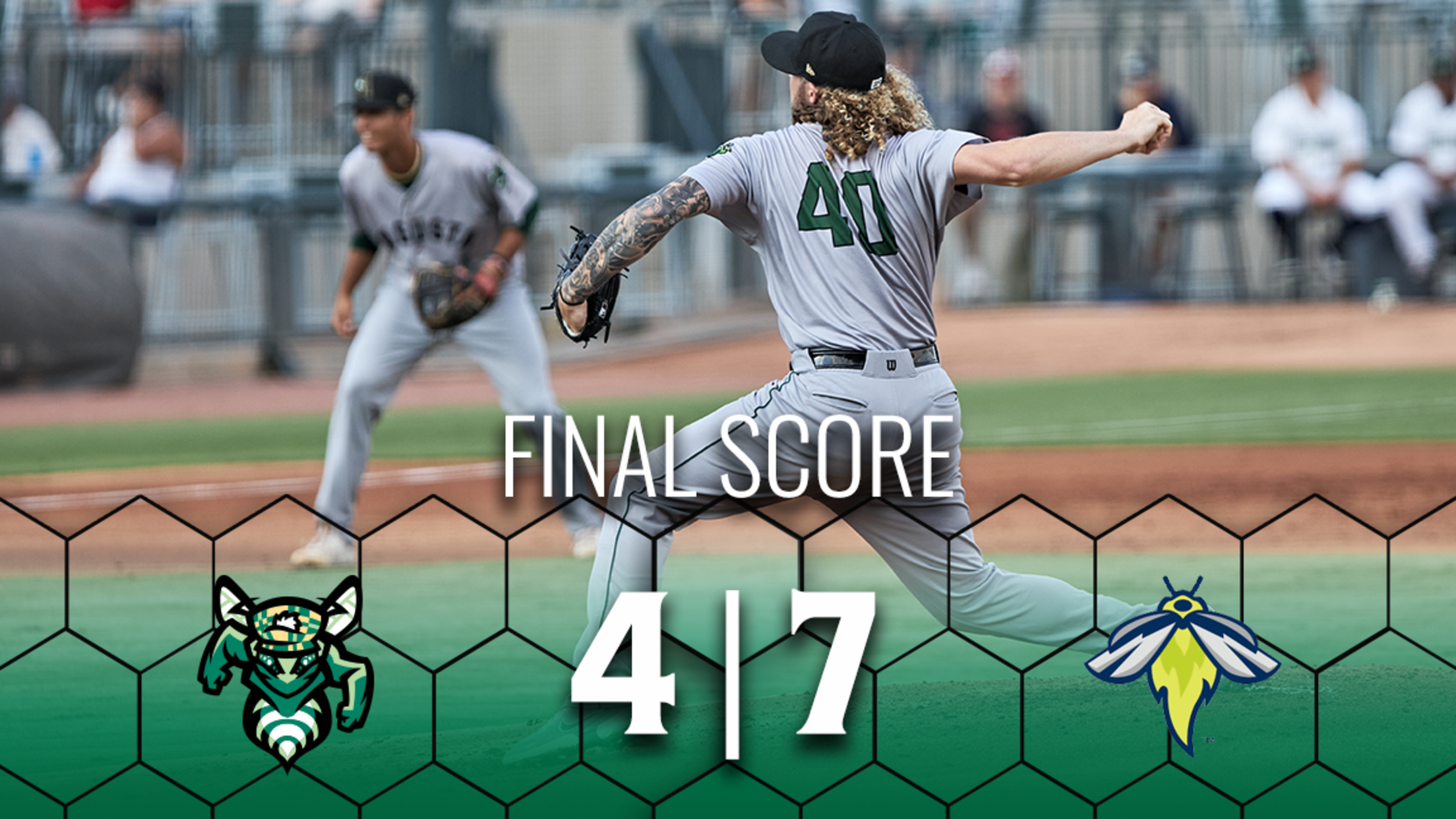 North Augusta, SC - The GreenJackets led 4-1 heading to the 7th inning, and the Columbia Fireflies scored four times. They took a 5-4 advantage, and never looked back. Columbia added two more on a Tyler Tolbert home run in the 9th inning to win 7-4. The Jackets will look
Heavyweight Fight Goes to GreenJackets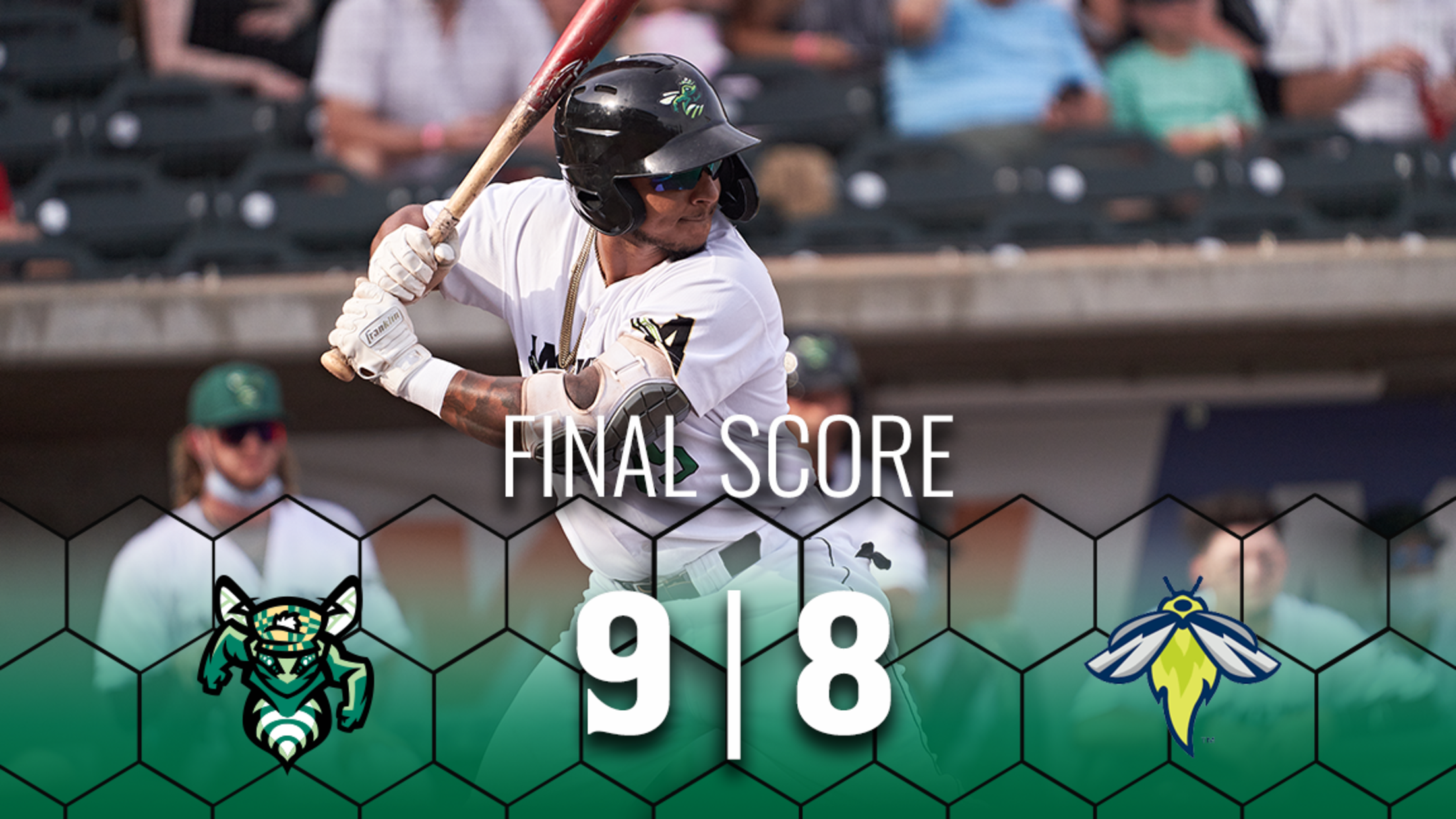 North Augusta, SC - The GreenJackets and Fireflies were both looking for the knockout blow on Friday night. Augusta found it in the 8th inning. Willie Carter's double off the wall scored Cade Bunnell, and the Jackets hung on for a 9-8 win. Augusta has now won three of their
Jackets thwarted by Columbia pitching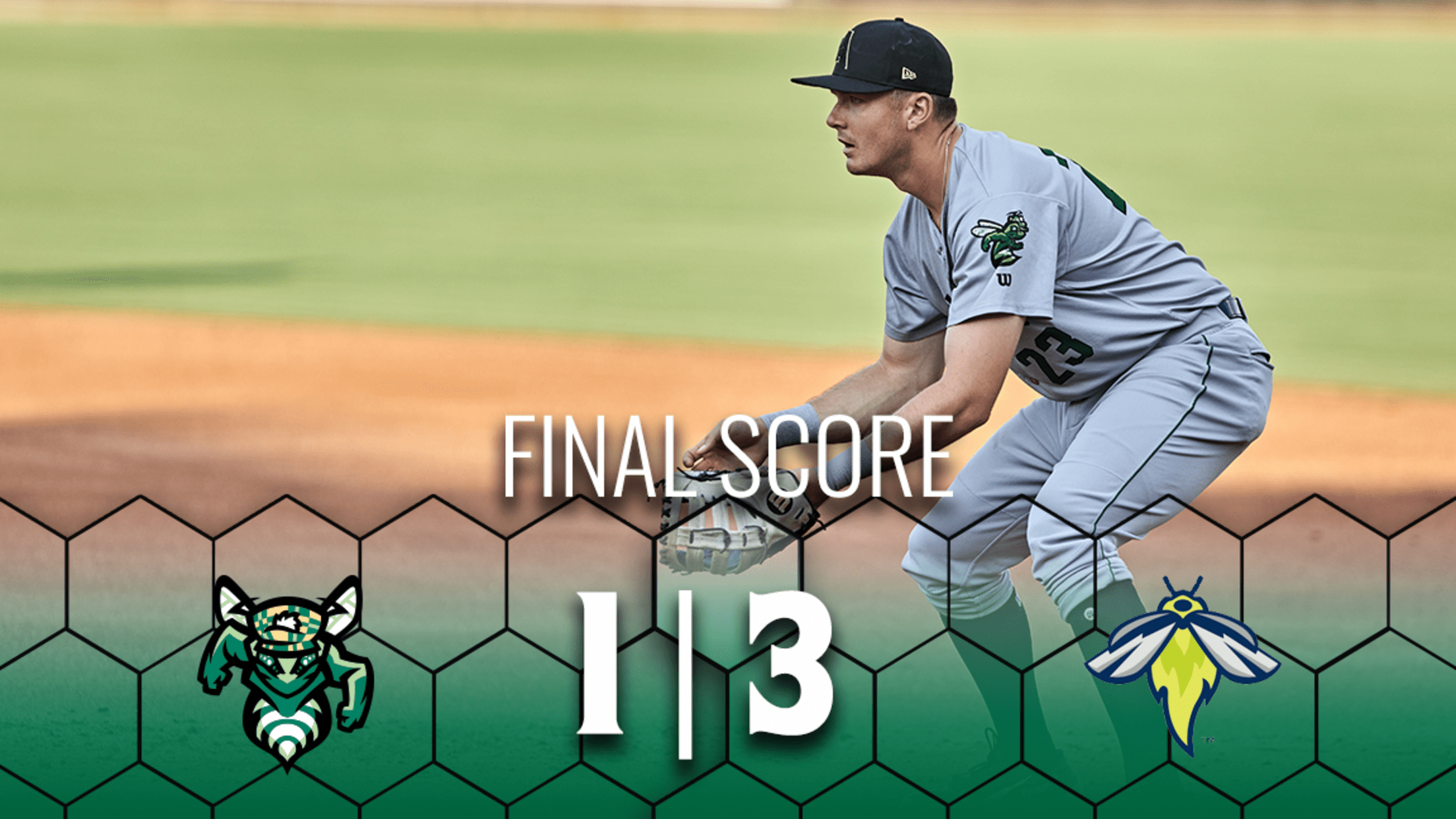 North Augusta, SC - The Augusta GreenJackets came out Thursday seeking a third consecutive win. Matt Stil, Emilio Marquez, and Nathan Webb had other plans. The three pitchers allowed just one run and Columbia grabbed a 3-1 win. The game got off to a great start thanks to Cade Bunnell.
Stephens sacrifice fly the difference in 1-0 win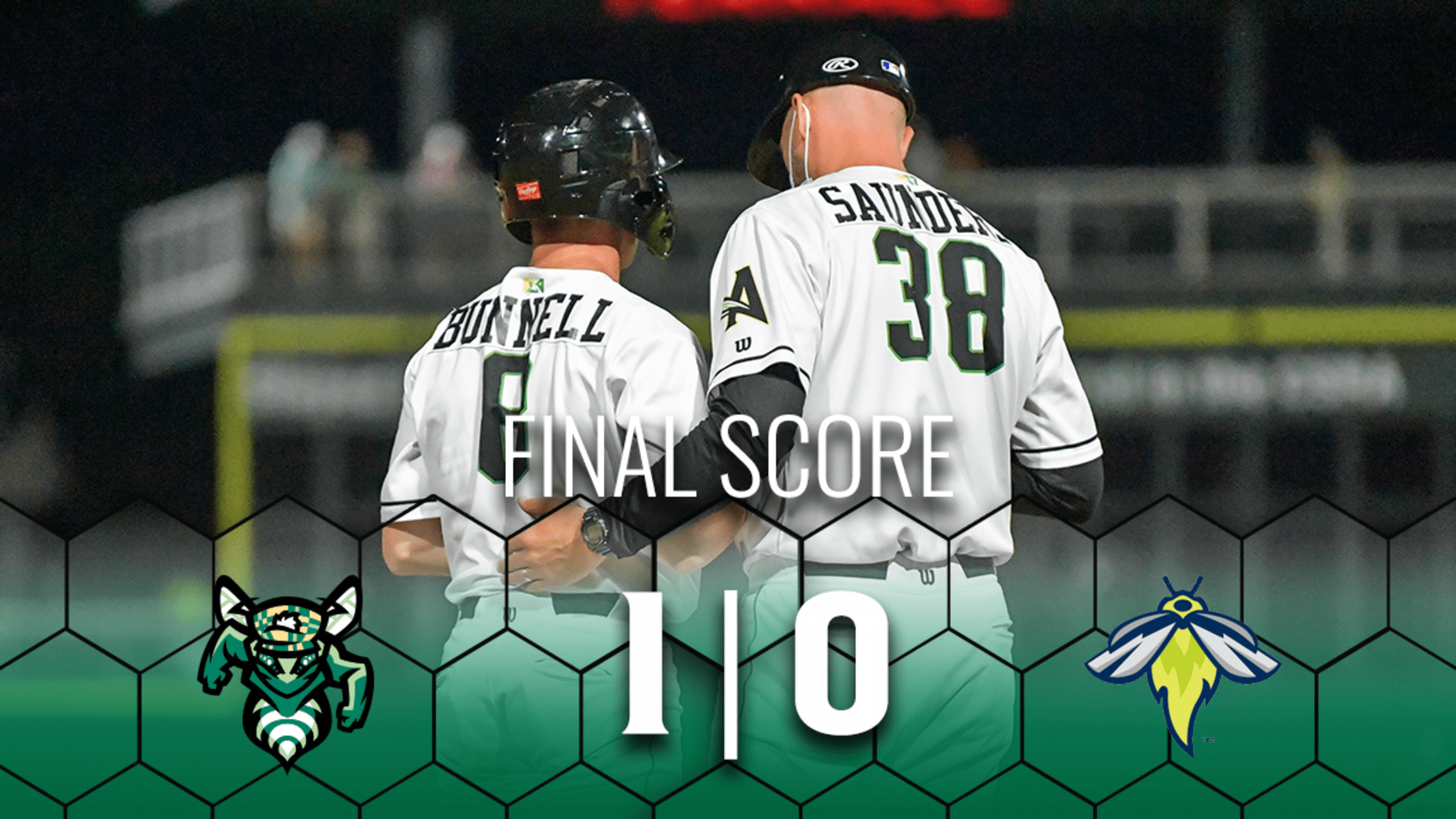 North Augusta, SC - Tanner Gordon pitched 5.2 scoreless innings. Lisandro Santos, along with Estarlin Rodriguez finished the last 3.1 innings to give the GreenJackets their second nine-inning shutout of the year. The 1-0 win gives the GreenJackets back-to-back wins to start the homestand. Gordon set a new career high
Horne & Carter home runs power Jackets to 6-5 win
North Augusta, SC – The GreenJackets were shutout through 5.2 innings. Bryson Horne and Willie Carter changed that in a hurry. The pair hit back-to-back home runs to tie the game. The GreenJackets scored four more times in the seventh to take the series opener over the Columbia Fireflies (Kansas
Early Lead Fades, Charleston Wins Opener 7-5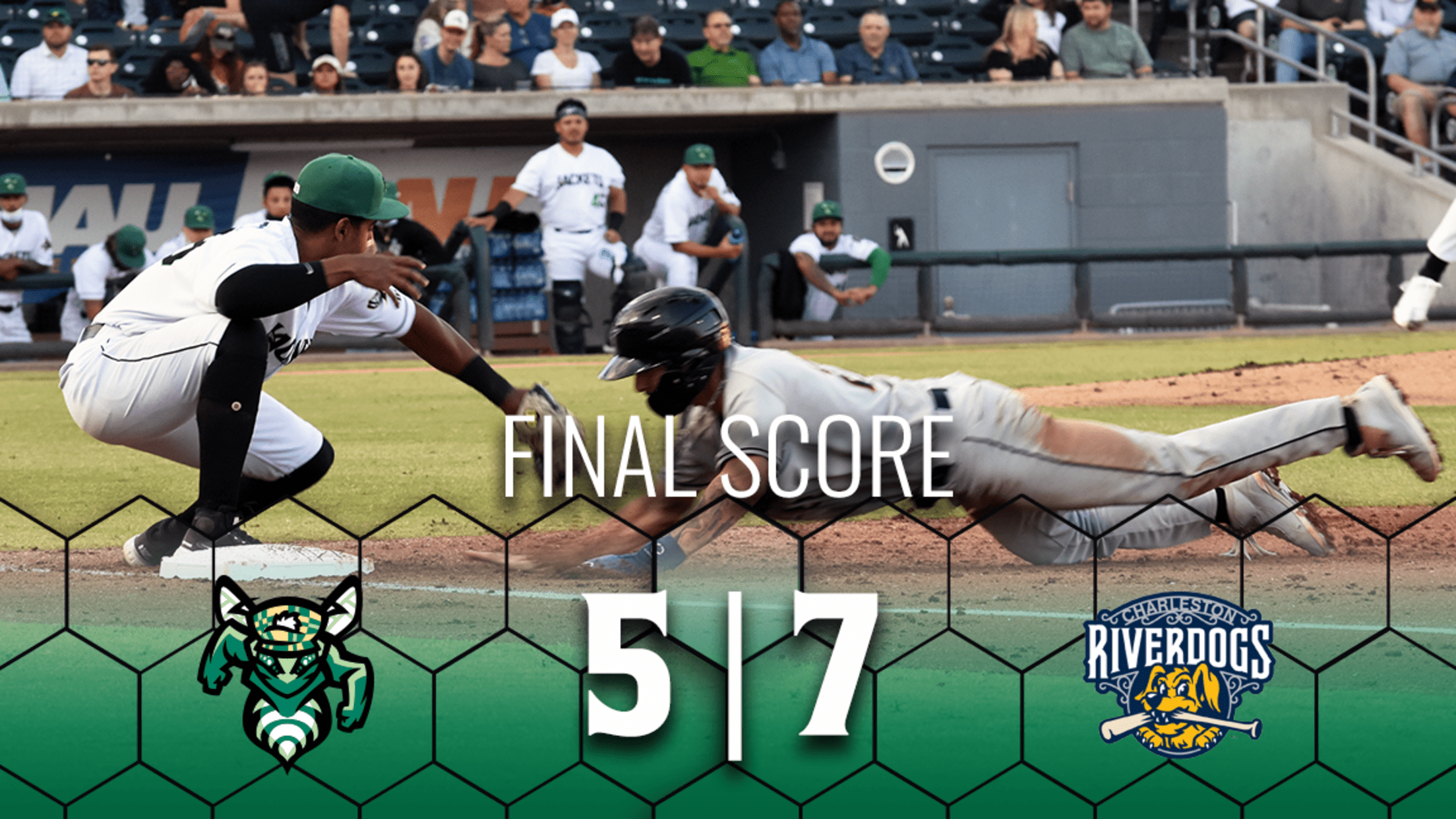 Charleston, SC - The Augusta GreenJackets scored three times in the first inning, but the first place Charleston RiverDogs (Tampa Bay Rays) had plenty of offense to respond with. Charleston trailed 4-1 in the third inning, but went on to score six runs the rest of the way and hang
Fireflies Hang On For 5-4 Victory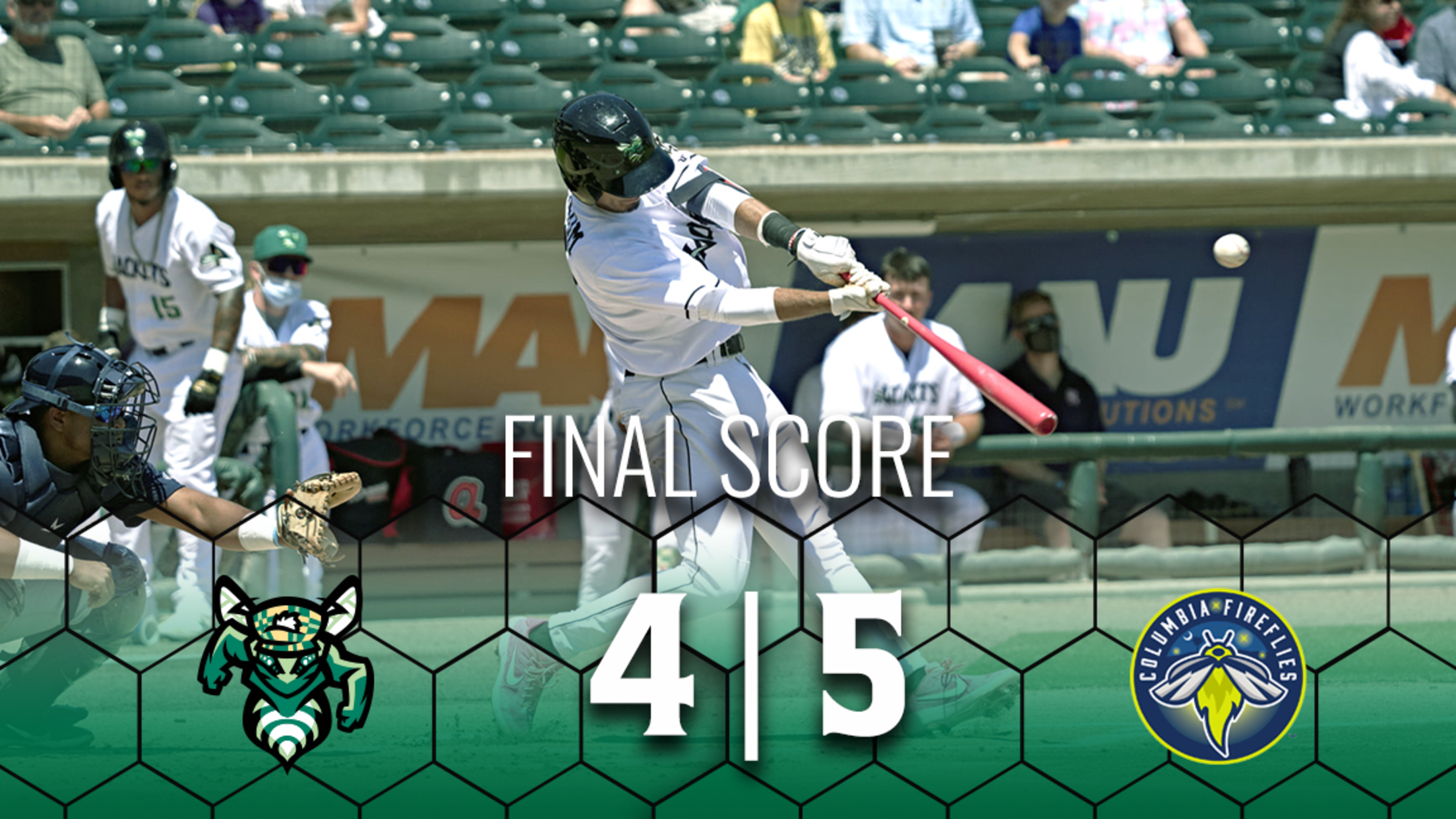 Columbia, SC – Bryson Horne hit his first professional home run, but the GreenJackets fell short on Thursday to the Columbia Fireflies (Kansas City Royals), 5-4. Augusta outhit Columbia 11-6, but committed two errors. Augusta is now 1-2 on their 12-game road trip and they fall seven games back of
Negret Home Run Bites Jackets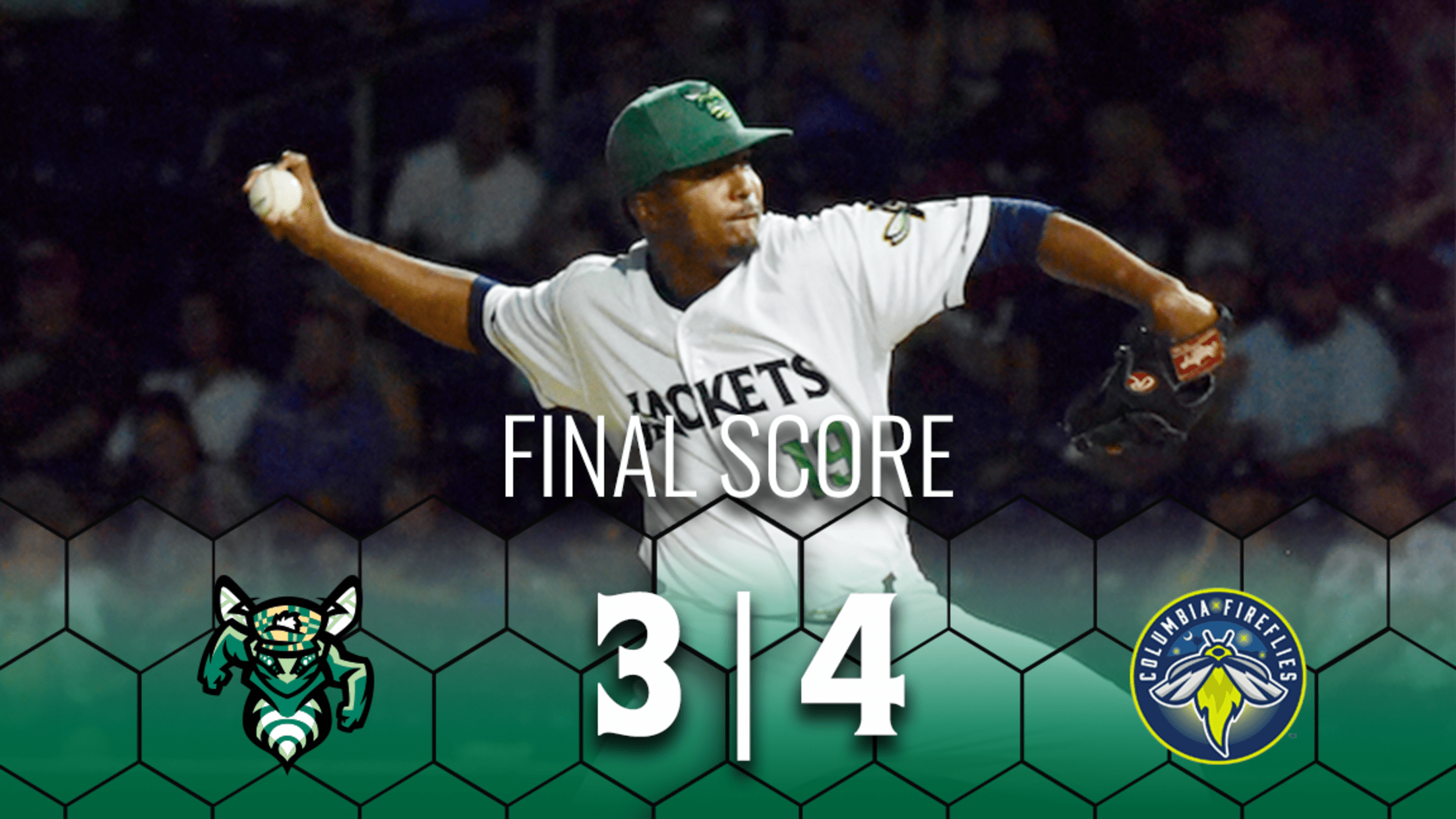 Columbia, S.C. - In a speedy two hour and 14 minute game, it was the Columbia Fireflies (Kansas City Royals) who prevailed on Tuesday night. A final of 4-3 at Segra Park opened the six game series. It's the first of 12 road games saw the Jackets collect only three
Jackets return to SRP Park for NEW Homestand on June 29th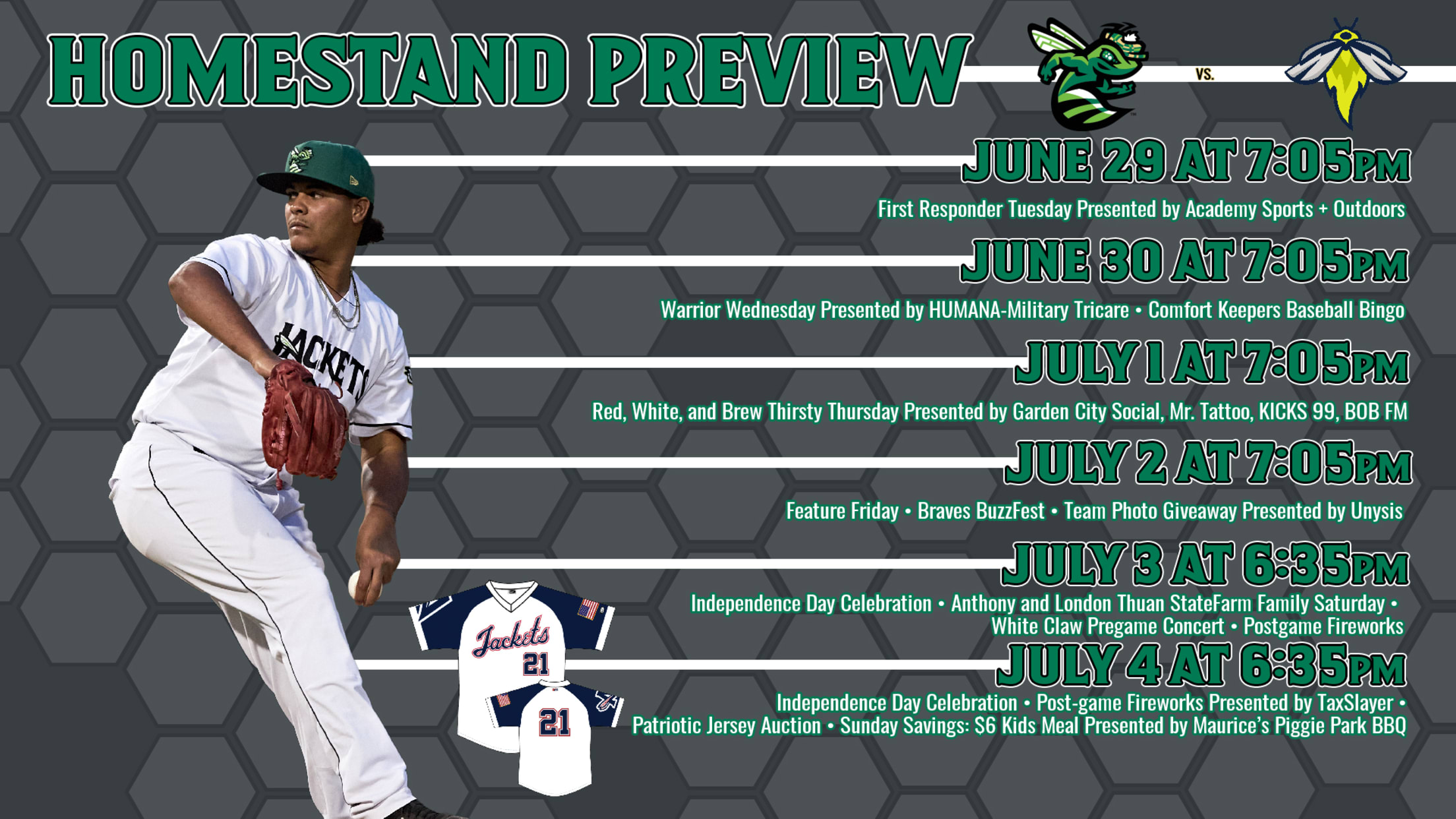 North Augusta, SC – The Augusta GreenJackets, Low-A East League affiliate of the Atlanta Braves, return home June 29th to begin a 12-game homestand at SRP Park. Full capacity crowds are BACK, and the excitement is through the roof. The GreenJackets will host South Carolina & I-20 rival the Columbia
Bunnell's big hit earns Jackets first series victory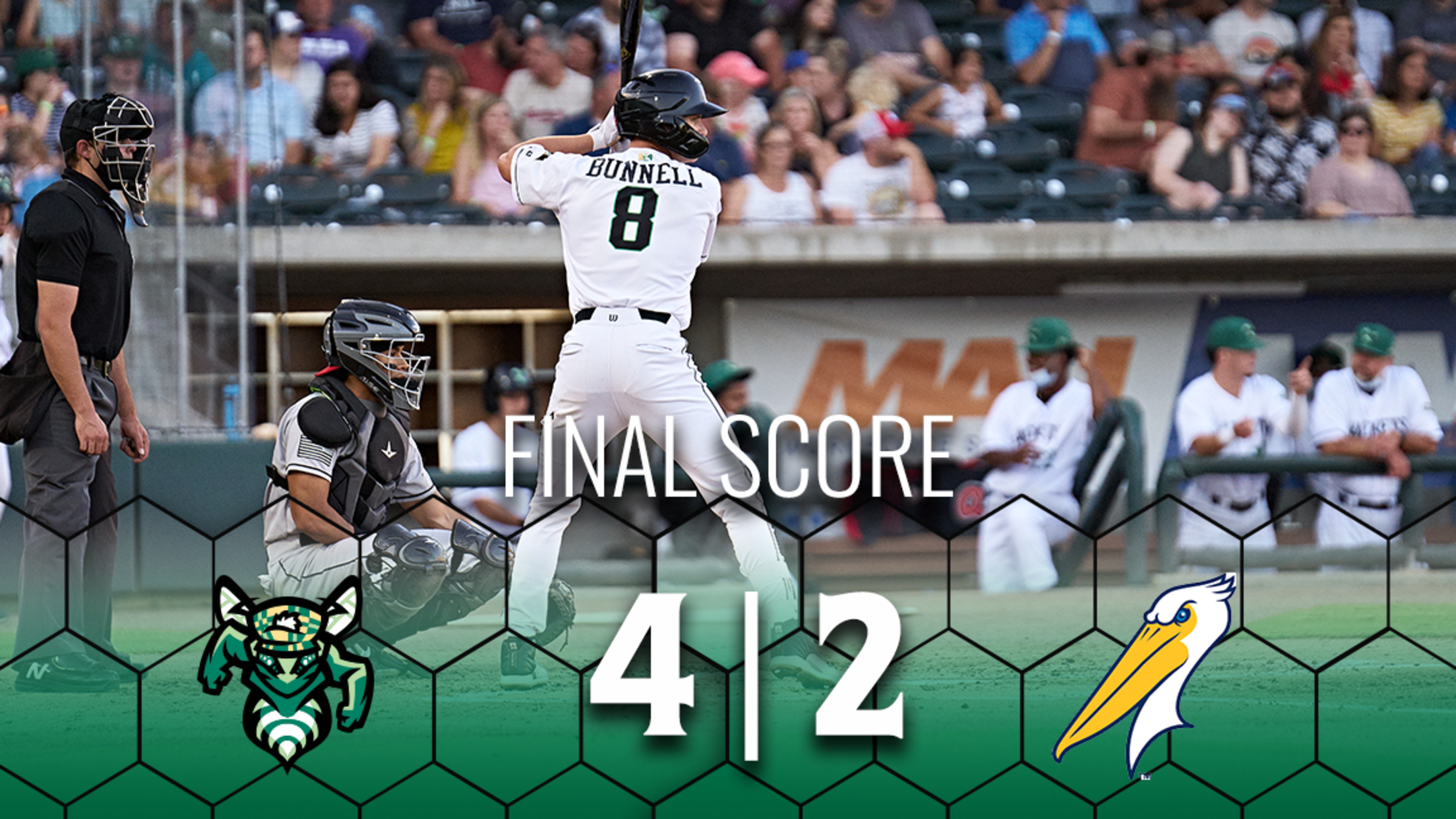 North Augusta, SC – With two outs in the seventh and eighth innings on Sunday, the Augusta GreenJackets came up clutch. In the 8th, Cade Bunnell drove in two with the single, and the Jackets beat the Myrtle Beach Pelicans (Chicago Cubs) by a final score of 4-2. The Jackets
Jackets fall 8-1, will look to take series Sunday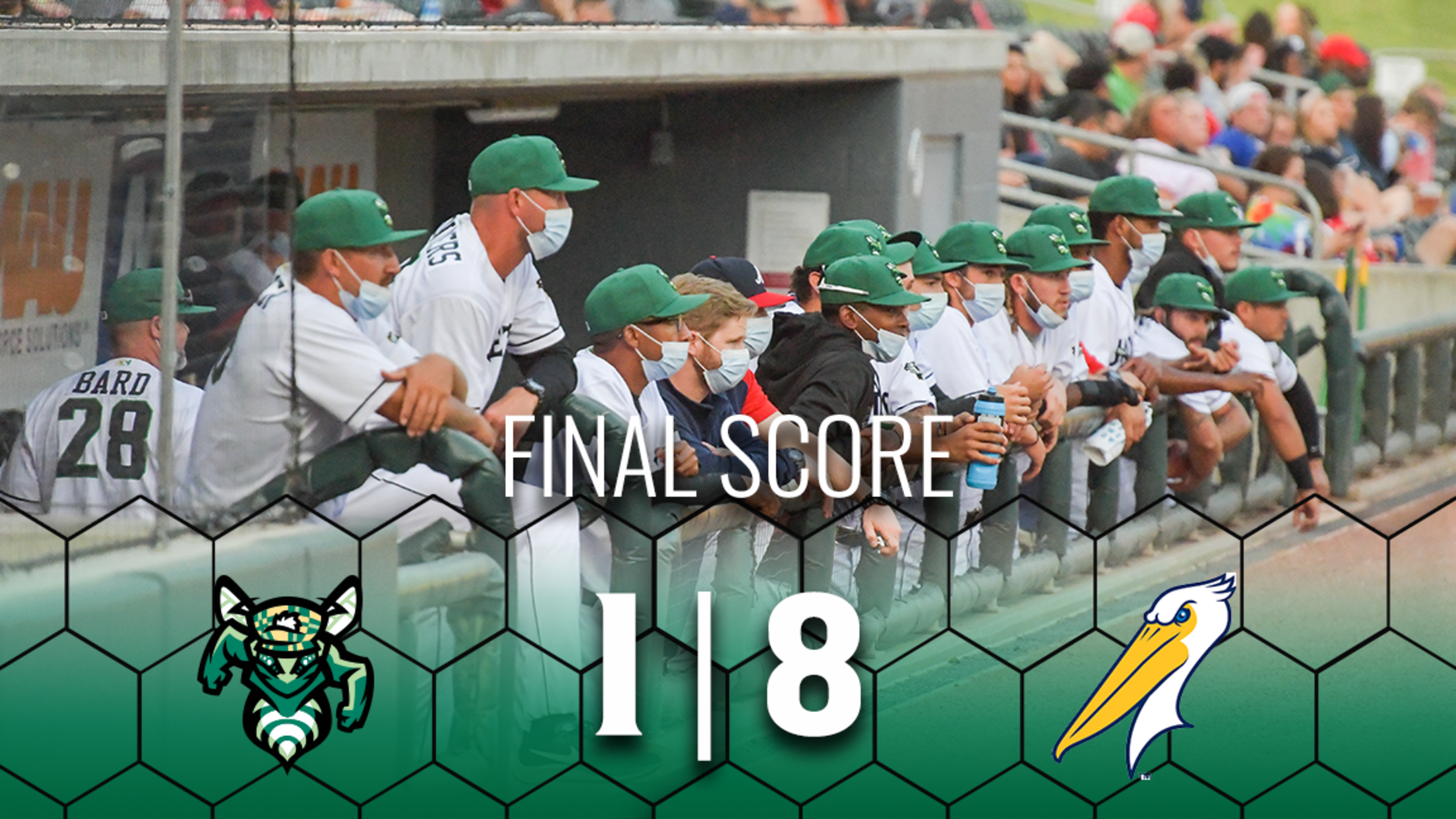 North Augusta, SC – The Jackets fell by a final score of 8-1 on Saturday night, and will now need to win the series finale on Sunday in order to win the series. Richard Gallardo shutdown the Augusta lineup by throwing five innings and allowing only one run. Jared Johnson
Pelicans swoop in for Friday night win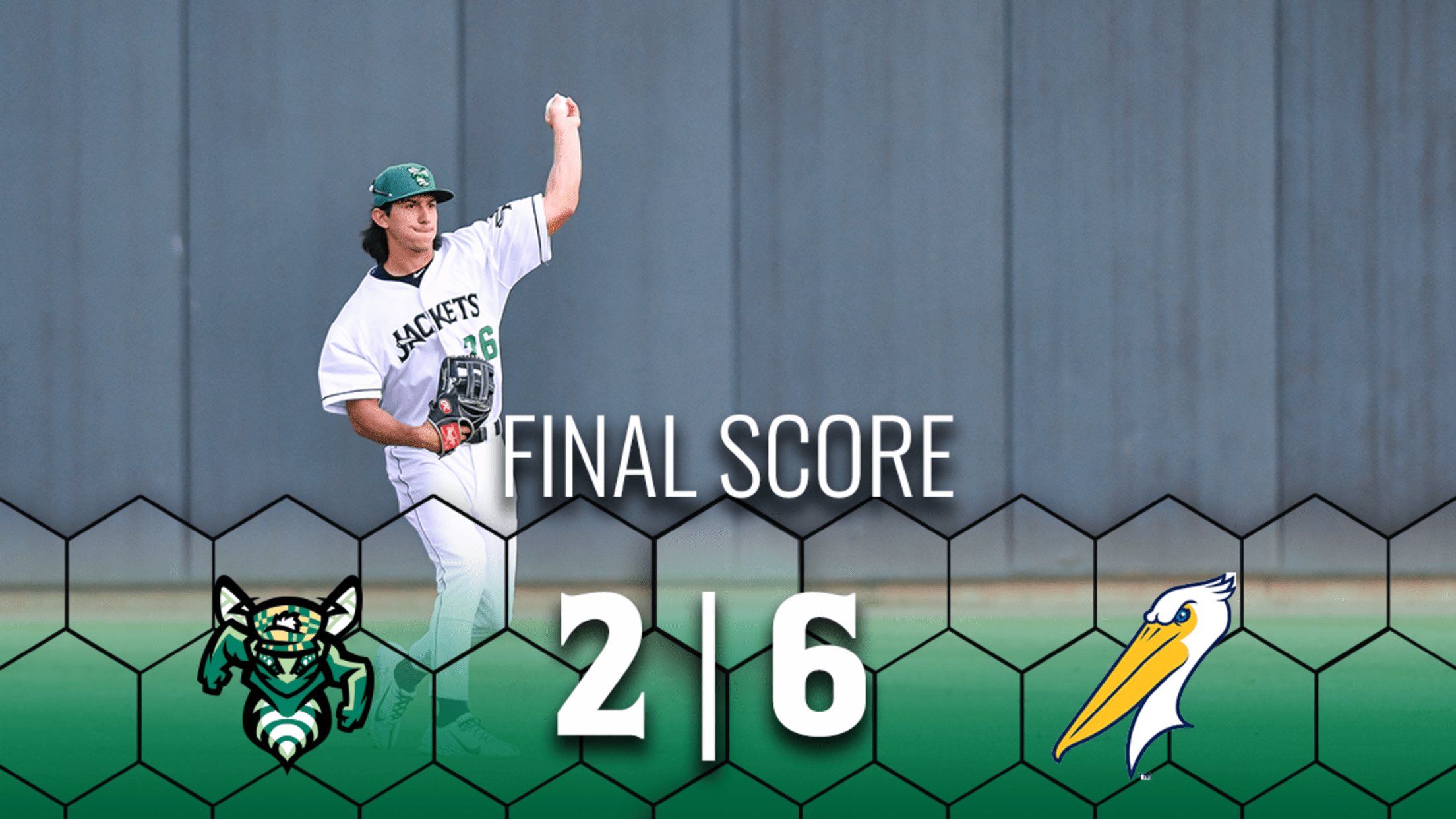 North Augusta, SC - The Augusta GreenJackets couldn't get back to the .500 mark on Friday night. The Myrtle Beach Pelicans (Chicago Cubs) won by a final score of 6-2. The Jackets will look to win the series with a win on Saturday or Sunday in the series finale. Augusta
GreenJackets stay hot, sweep doubleheader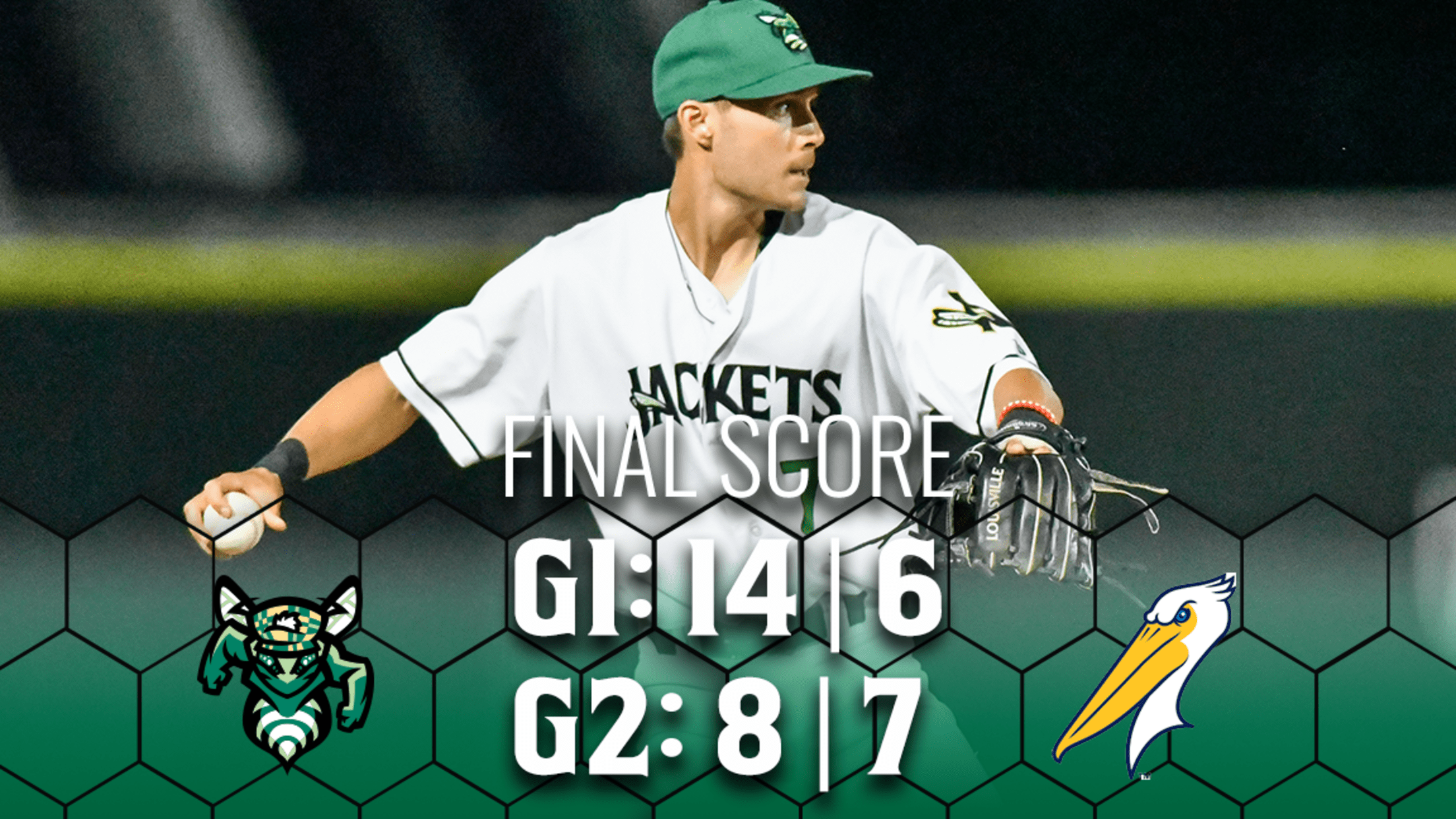 North Augusta, SC - The Augusta GreenJackets have won four consecutive games for the first time this year. On Thursday, the Jackets won game one of the doubleheader 14-6 over the Myrtle Beach Pelicans (Chicago Cubs). In game two, Augusta overcame a 7-2 deficit to win 8-7. Game 1: In