The GreenJackets offer an array of options for youth in the CSRA to get involved at SRP Park. From baseball and dance camps to youth sports programs, the GreenJackets have something for all youth! 
2020 Youth Baseball Camps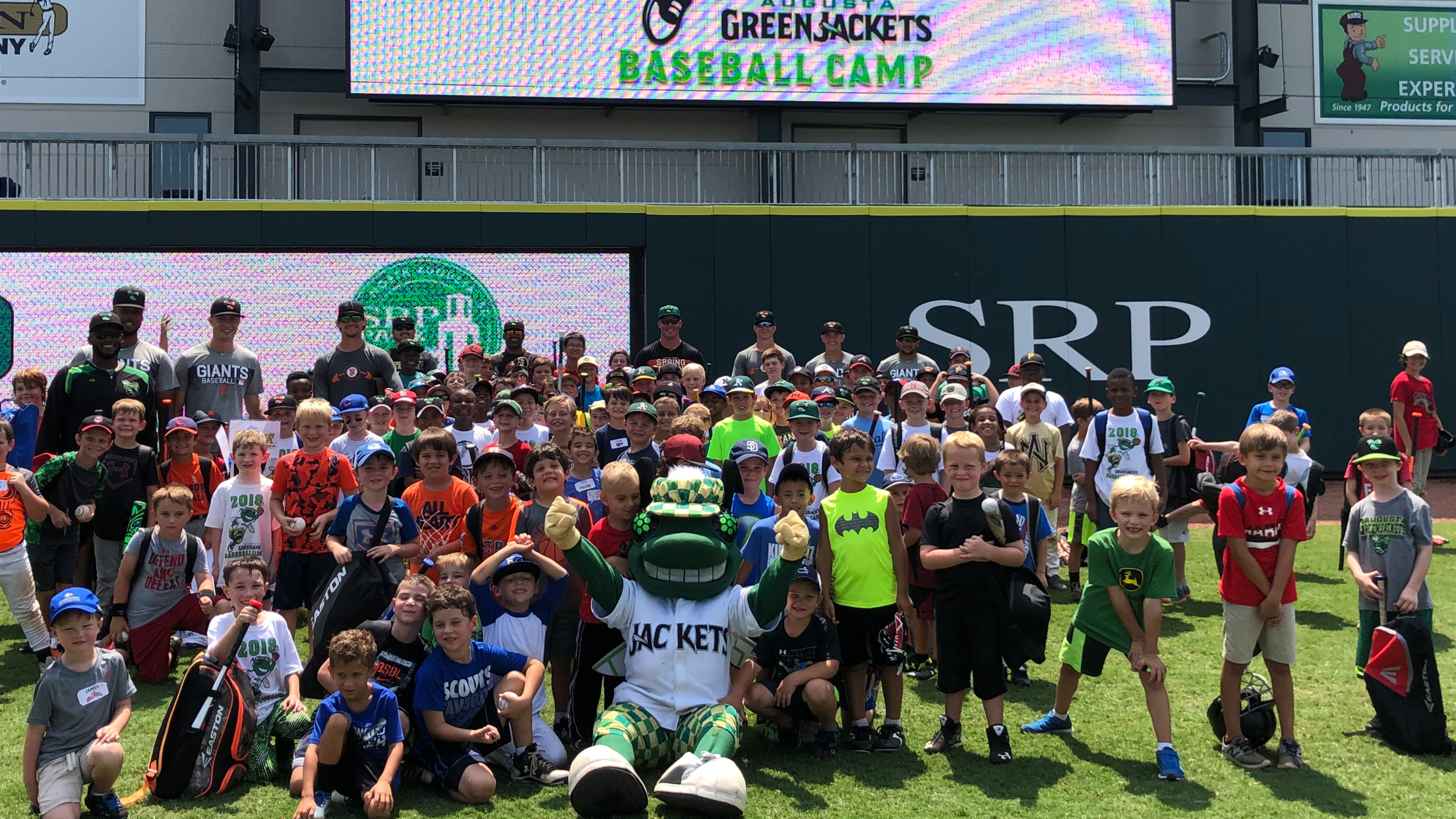 Join the GreenJackets for the two Youth Baseball Camps at SRP Park, where young players, ages 4-14, have a chance to learn on the field directly from GreenJackets players.
2020 Baseball Camps:
3-Day Camp: July 8-10
For ages: 7-14

Registration Deadline: Friday, June 19 
2-Day Camp: July 22-23
For ages: 4-8

Registration Deadline: Friday, July 3
2020 GreenJack-ettes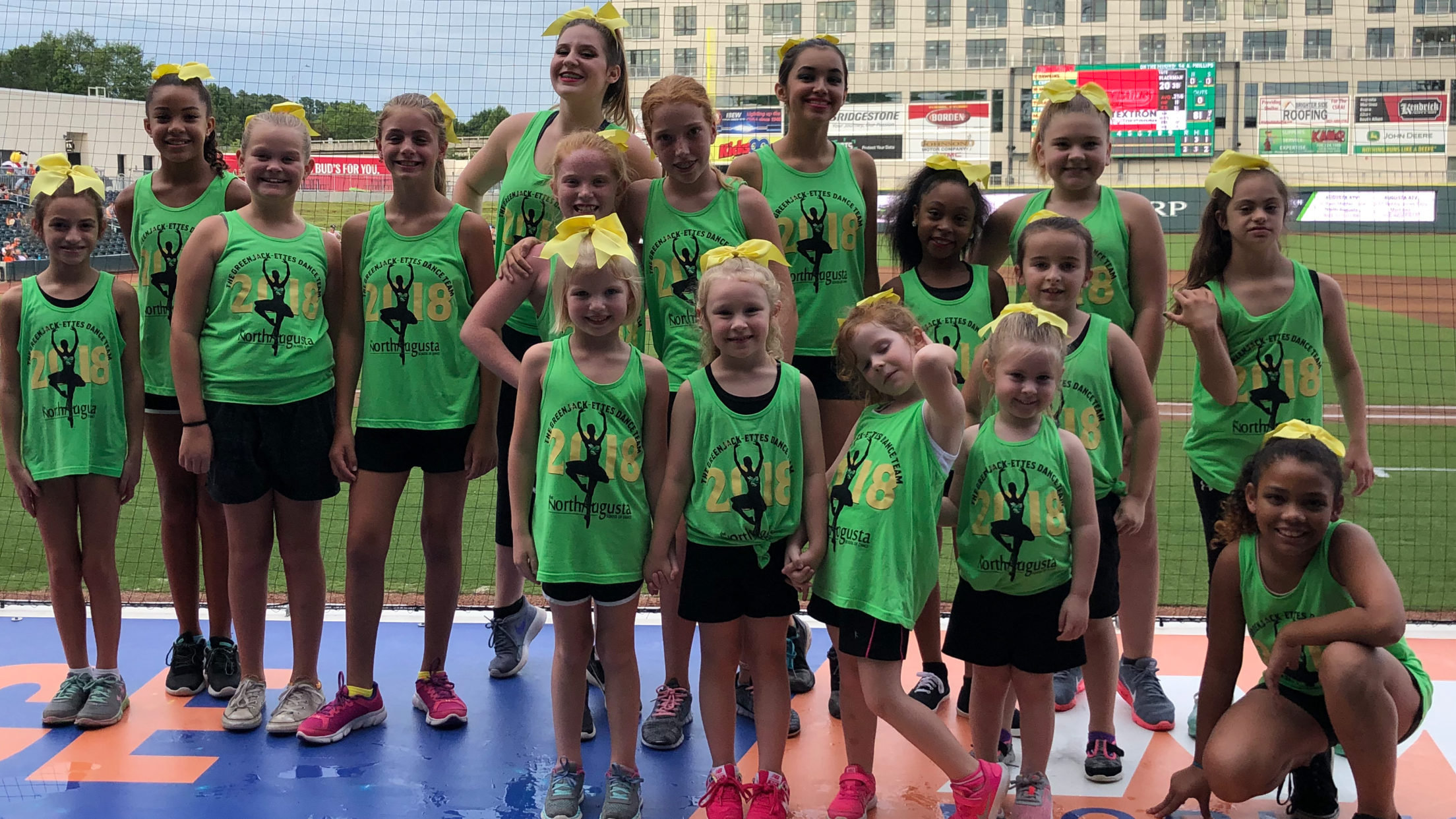 Sign your dancer up to take part in the 2020 GreenJack-ettes Dance Team presented by the North Augusta School of Dance! Dancers from the ages 4-18 can sign up to be a part of this fun team!
Dance Camp (at the North Augusta School of Dance)
Monday, July 20th (10AM-1PM)
Tuesday, July 21st (10AM-1PM)
Wednesday, July 22nd (10AM-1PM)
On-Field Practice and Party (at SRP Park)
Thursday, July 23rd (10AM-12PM)
Game Performance Dates
Game 1: Friday, July 24th (6PM)
Practice at NASD- Saturday, August 8th (10AM-11AM)
Game 2: Sunday, August 9th (4PM)
Game 3: Sunday, August 16th (4PM)
Youth Sports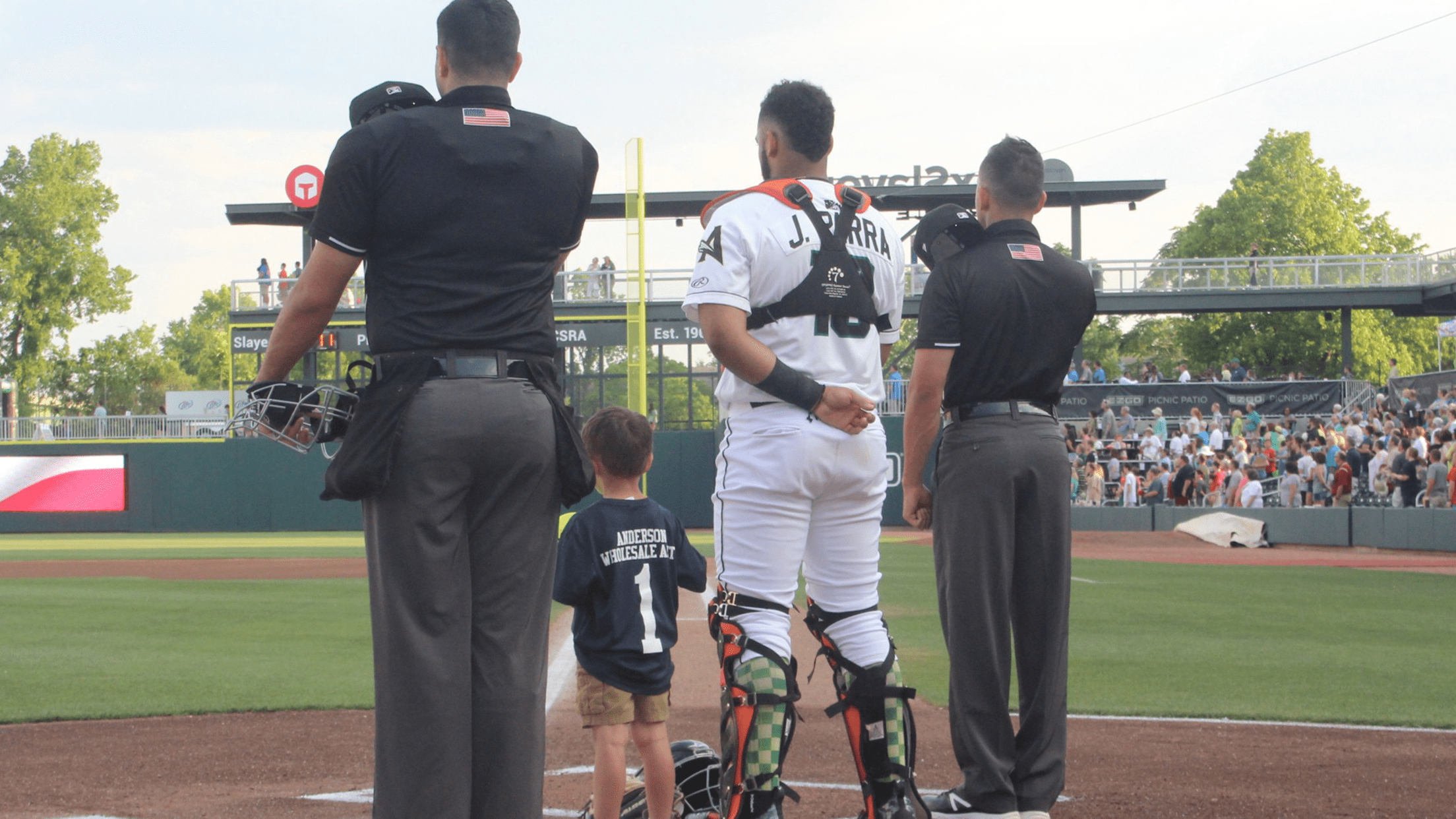 Calling all youth sports team! That's right, not just baseball, but, softball, soccer, football, cheerleading, tennis, karate, swimming, etc. Come out and experience the Youth Sports Program. Your athletes will have a fun night all together with multiple experience options availiable to set your party apart from any others.
High Five Tunnel- Opportunity to high five the GreenJackets as they take the field for a game
Future Jackets- Opportunity to take the field and stand next to the GreenJackets during the National Anthem
In-Game Promotions- Participate in some fun by being involved in an in-game promotion
National Anthem- Have a member from your group sing the National Anthem to cick off the game (call for availibility)