Justin Credible!  Lasko Shines as Cyclones Beat 'Claws 6-1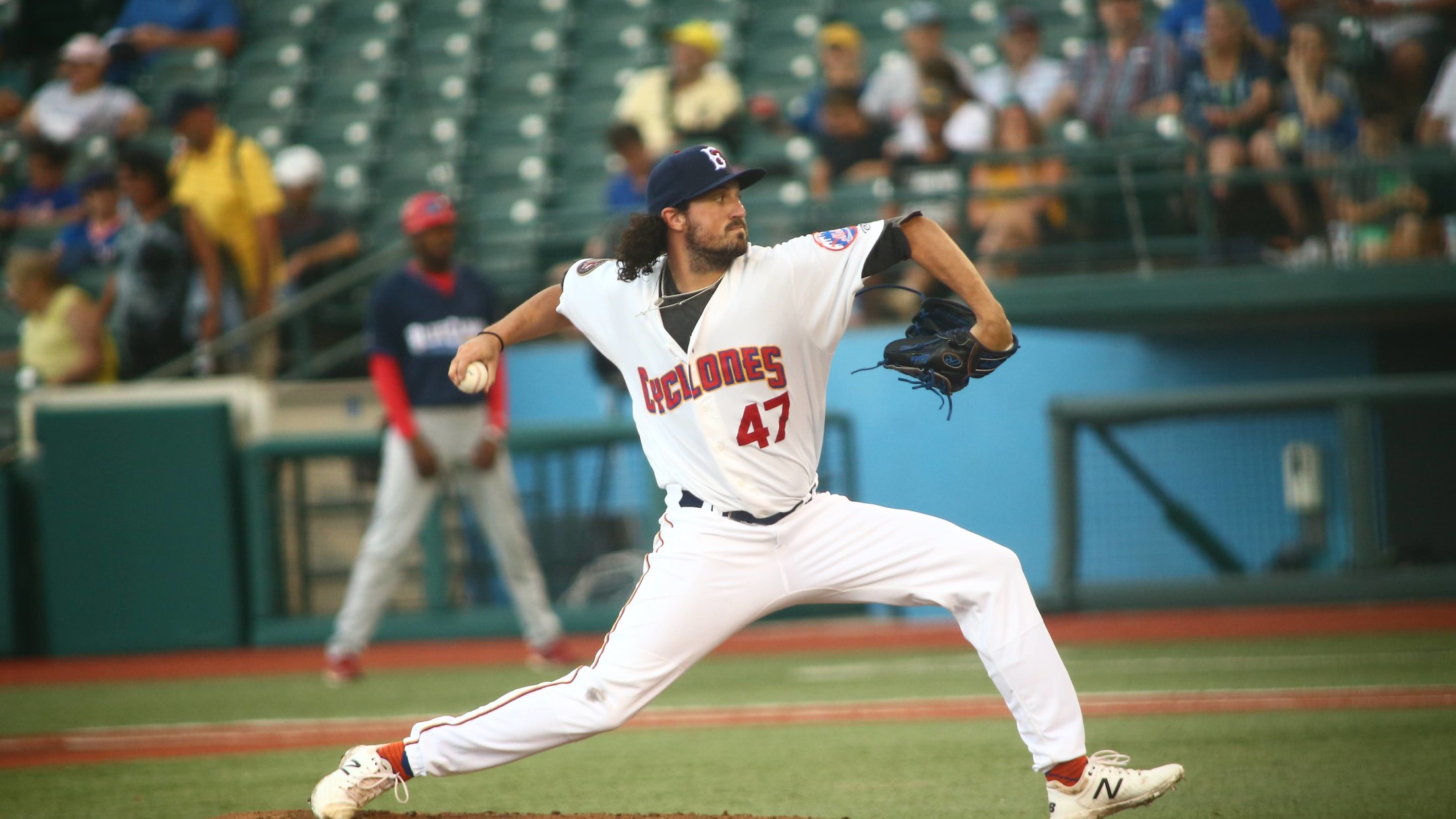 BROOKLYN, NY (July 17, 2021) – Justin Lasko, Ronny Mauricio, and Jeremy Vasquez each had big performances to lead the Brooklyn Cyclones, the High-A affiliate of the New York Mets, to a 6-1 victory over the Jersey Shore BlueClaws Saturday night at Maimonides Park. Win: Lasko (2-4) | Loss: Gowdy
BROOKLYN, NY (July 17, 2021) – Justin Lasko, Ronny Mauricio, and Jeremy Vasquez each had big performances to lead the Brooklyn Cyclones, the High-A affiliate of the New York Mets, to a 6-1 victory over the Jersey Shore BlueClaws Saturday night at Maimonides Park.
Win: Lasko (2-4) | Loss: Gowdy (3-4)
Cyclones HR: Mauricio (10)
Attn: 2,422
He's on fire!!!! (NBA Jam Voice) 🔥🔥🔥

Ronny Mauricio clubs his 10th home run of the season - a no-doubter of a 3-run blast - and now has five multi-hit games in his last six starts. #milb #mets #amazinstartshere pic.twitter.com/7rJjczsz6c

— Brooklyn Cyclones (@BKCyclones) July 18, 2021
BIG MOMENTS
Justin Lasko mowed down Jersey Shore over six scoreless innings, tossing four perfect frames to start his night. The Bridgeport, CT native struck out eight, tying his career-high total in the victory.
Leading 3-0 in the sixth, Ronny Mauricio doubled the Brooklyn lead with a three-run home run, ripping his first Maimonides Park home run of the season over the left field wall and his 10th of the year.
Jeremy Vasquez cleared the bases in the third inning, clubbing a three-run double to center field to give the Cyclones a 3-0 lead against Jersey Shore starter Kevin Gowdy.
KEY CYCLONES PERFORMERS
Justin Lasko: W, 6 IP, 3 H, 0 ER, 0 BB, 8 K
*Ronny Mauricio: *2-5, home run, three RBIs, two runs
Joe Vasquez: 1-4, double, three RBIs
Antoine Duplantis: 2-5, two doubles, two runs
NEWS AND NOTES
Ronny Mauricio had hit nine home runs away from home, but belted his career-high 10th long ball of the year and his first in Coney Island.
Justin Lasko owns five of Brooklyn's nine quality starts. No other pitcher on staff has more than one.
Antoine Duplantis collected two more hits on Saturday and is hitting 30-95 (.316) on Friday, Saturday, and Sunday compared with just 25-123 (.203) on Tuesdays, Wednesdays, and Thursdays.
WHAT'S NEXT
Cyclones vs. Jersey Shore BlueClaws, Saturday, 4 p.m. Maimonides Park, Coney Island, NY
Probables: RHP Alec Kisena (1-5, 4.86 ERA) vs. RHP Noah Skirrow (0-0, 0.93 ERA)
Watch: MiLB.TV
Audio: Brooklyn Cyclones Radio Network