'Claws Win Series Finale,  BKLYN Falls 7-1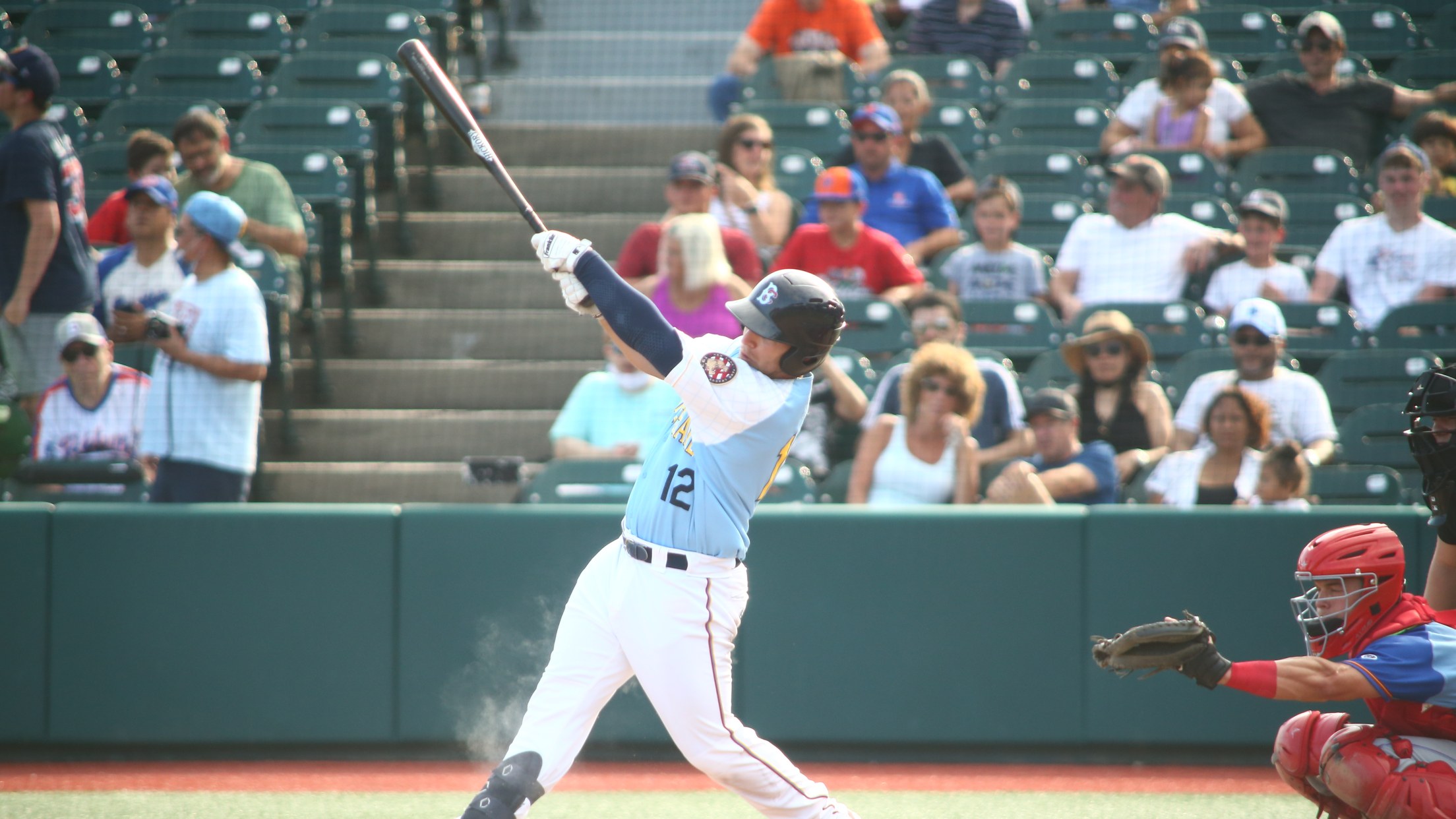 BROOKLYN, NY (July 18, 2021) – The Brooklyn Cyclones, the High-A affiliate of the New York Mets, stranded 10 men and went 1-for-10 with runners in scoring position, squandering opportunities to win their first series of the season in a 7-1 loss to the Jersey Shore BlueClaws Sunday afternoon at
BROOKLYN, NY (July 18, 2021) – The Brooklyn Cyclones, the High-A affiliate of the New York Mets, stranded 10 men and went 1-for-10 with runners in scoring position, squandering opportunities to win their first series of the season in a 7-1 loss to the Jersey Shore BlueClaws Sunday afternoon at Maimonides Park.
Win: Reyes (3-1)| Loss: Kisena (1-6) | Save: Burch (3)
Attn: 1,570
BIG MOMENTS
Jersey Shore added to its lead in the ninth, grabbing insurance runs on Nate Fassnacht's two-run triple and Cole Stobbe's sac fly against Hunter Parsons to make it 7-1.
BlueClaws outfielder Jhailyn Ortiz launched a 498-foot three-run go-ahead home run to break a 1-1 tie in the top of the third inning, pushing the Jersey Shore lead to 4-1.
Brooklyn and Jersey Shore traded runs in the first two innings. Antoine Duplantis scored on a double-play ball in the bottom of the first for the Cyclones, while Jonathan Guzman doubled and scored from third base on a wild pitch against Alec Kisena in the second frame.
KEY CYCLONES PERFORMERS
Antoine Duplantis: 1-4, double, walk, run
Jeremy Vasquez: 2-4, double
Ronny Mauricio: 1-3, walk
Colby Morris: 2 IP, 0 H, 0 ER, 0 BB, 2 K
NEWS AND NOTES
Jeremy Vasquez is hitting .297 in July (11-37) with six doubles and two home runs in 12 games.
Brooklyn is now 0-7-4 in 11 series this season. Today was the first day of the season they controlled their own destiny to win a series heading into a Sunday finale.
Antoine Duplantis collected one more hit on Sunday and is hitting 31-99 (.313) on Friday, Saturday, and Sunday compared with just 25-123 (.203) on Tuesdays, Wednesdays, and Thursdays.
WHAT'S NEXT
Cyclones vs. Wilmington Blue Rocks, Tuesday, 7 p.m. Maimonides Park, Coney Island, NY
Probables: RHP Jaison Vilera (1-5, 8.35 ERA) vs. TBA