Cyclones Rally Late for 5-3 Win Over Wilmington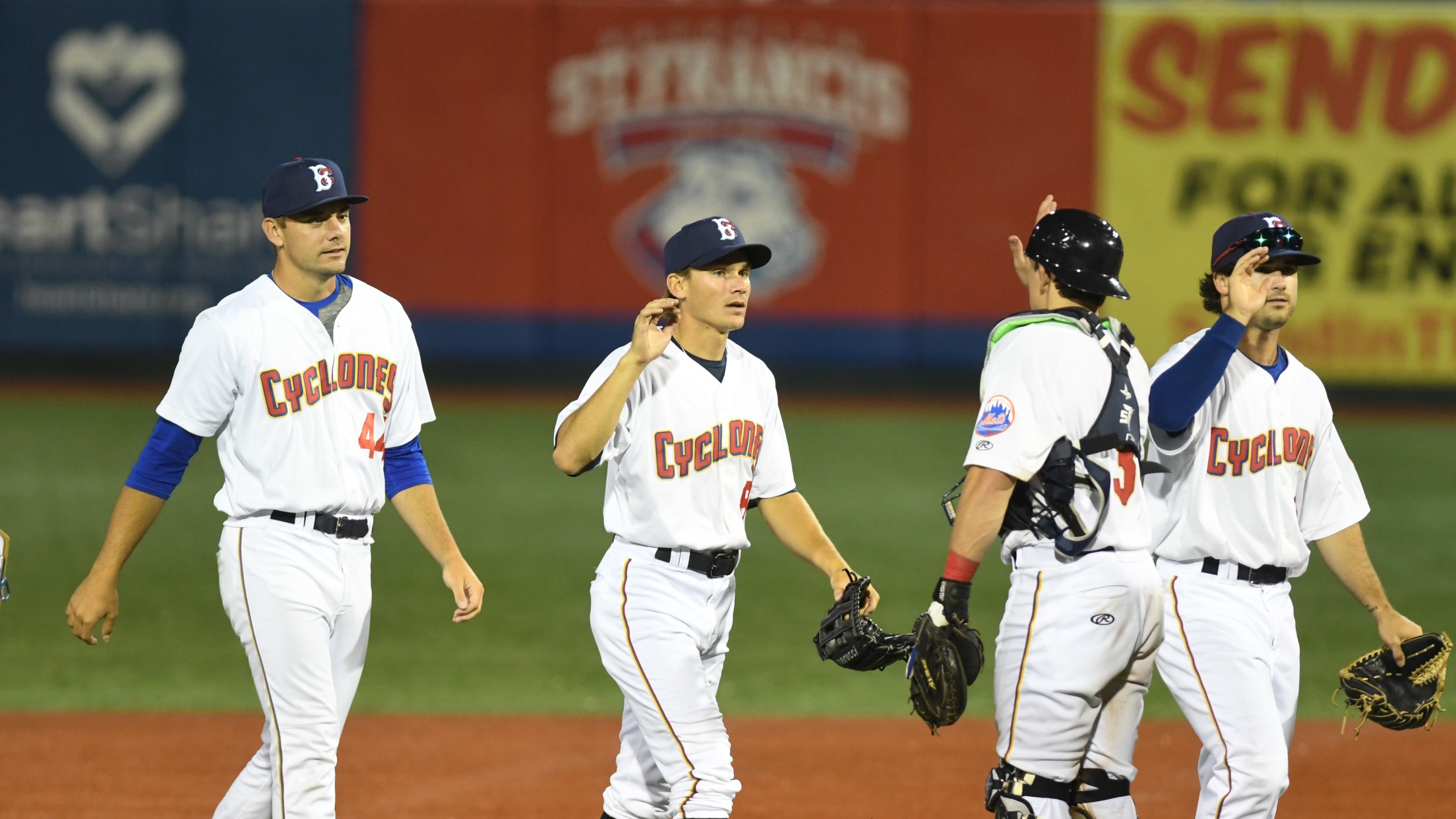 BROOKLYN, NY (July 21, 2021) – The Brooklyn Cyclones, the High-A affiliate of the New York Mets, rallied in the bottom of the eighth inning to beat the Wilmington Blue Rocks 5-3 Wednesday night at Maimonides Park and take a 2-0 series lead. Win: Taveras (1-0)| Loss: Hinton (0-1) |
BROOKLYN, NY (July 21, 2021) – The Brooklyn Cyclones, the High-A affiliate of the New York Mets, rallied in the bottom of the eighth inning to beat the Wilmington Blue Rocks 5-3 Wednesday night at Maimonides Park and take a 2-0 series lead.
Win: Taveras (1-0)| Loss: Hinton (0-1) | Save: Montes de Oca (3)
Cyclones HR: Alvarez (9)
Attn: 1,466Box Score I Play-by-Play
BIG MOMENTS
Antoine Duplantis doubled home Luis Gonzalez from second base and scored on Cody Bohanek's sacrifice fly in the bottom of the eighth, breaking a late 3-3 tie to take the lead and win the game.
In the top of the eighth trailing 3-1, Jacob Rhinesmith demolished a two-run home run into The Backyard at Maimonides Park, evening the score with a clutch shot to right-center field.
Francisco Alvarez broke a scoreless tie, hitting a three-run high-arcing shot over the left-field video board against Alfonso Hernandez in the fourth inning to give Brooklyn a 3-0 lead.
In the ninth, Bryce Montes de Oca earned the save, stranding two of his runners on first and second base.
KEY CYCLONES PERFORMERS
Francisco Alvarez: 1-4, home run, three RBIs, run
Antoine Duplantis: 2-4, double, RBI, run
Ronny Mauricio: 2-4, run
NEWS AND NOTES
Ronny Mauricio collected two more hits and is batting .429 (15-35) with 10 RBI and seven multi-hit contests over his last nine games...He has raised his batting average from .222 to .248 over this span.
Francisco Alvarez homered for the second consecutive game...The Mets #1 Prospect has 11 home runs this season and nine as a member of the Cyclones.
The Cyclones have won six of their past nine games and have won five of eight against the Washington farm club.
WHAT'S NEXT
Cyclones vs. Wilmington Blue Rocks, Thursday, 7 p.m. Maimonides Park, Coney Island, NY
Probables: RHP Justin Lasko (2-4. 3.33 ERA) vs. LHP Alex Troop (4-3, 4.20 ERA)
Watch: MiLB.TV
Audio: Brooklyn Cyclones Radio Network