Pure Dom-ination!  Hamel Leads Cyclones to 5-1 Win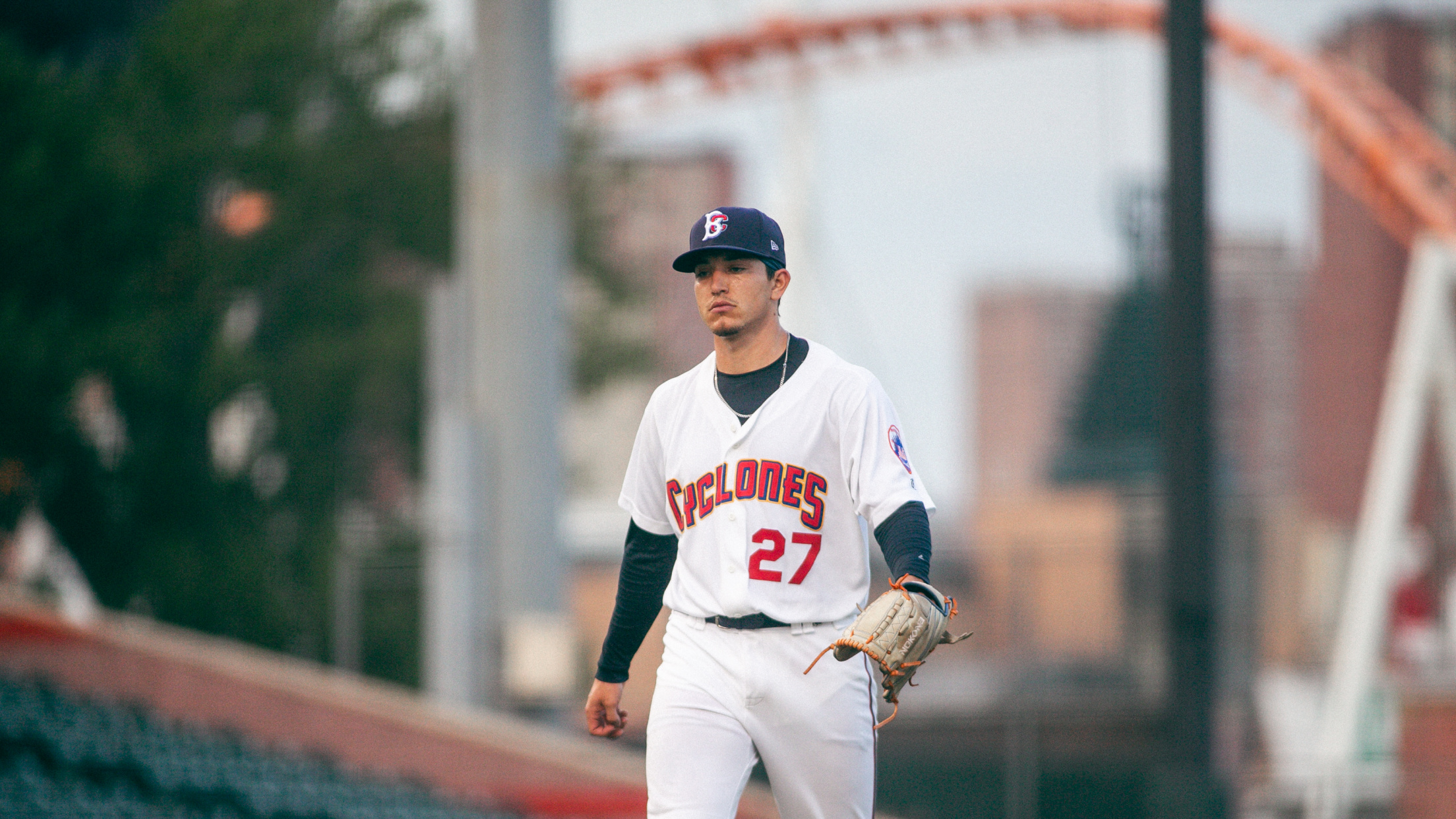 BOX SCORE Win – Hamel (3-0) Loss – Dalquist (3-8) Save – None Home Runs – WS: Mendoza (9) / BRK: None Time of Game – 2:00 (:30 Delay) Brooklyn, NY (August 4, 2022) – The Cyclones defeated the Winston-Salem Dash on Thursday night by the score of 5-1 in
Win – Hamel (3-0)
Loss – Dalquist (3-8)
Save – None
Home Runs – WS: Mendoza (9) / BRK: None
Time of Game – 2:00 (:30 Delay)
Brooklyn, NY (August 4, 2022) – The Cyclones defeated the Winston-Salem Dash on Thursday night by the score of 5-1 in a rain-shortened affair. Dominic Hamel (3-0) tossed 5.0 shutout frames while Alex Ramirez and Jose Peroza each had a pair of hits and RBI to pace the Brooklyn bats.
After trading zeroes in the first two frames, Brooklyn opened the scoring in the bottom of the third. Jaylen Palmer, Matt Rudick, and Rowdey Jordan all walked to load the bases for the Cyclones with one out and Alex Ramirez coming to the plate. As has been the norm of late, the 19-year-old phenom roped a single into left field to score a pair and give the Cyclones a 2-0 edge.
The lead would expand in the bottom of the fifth thanks to a two-out rally. Alex Ramirez doubled to start the threat and Nic Gaddis chased him home with a double of his own that made it 3-0. Stanley Consuegra then worked a walk before Jose Peroza ripped yet another double to score a pair and push Brooklyn's lead to 5-0.
Dominic Hamel cruised through his 5.0 shutout innings of work, scattering just one hit and a pair of walks while striking out seven. He turned the ball over to Nolan Clenney, who allowed just a solo blast to Havin Mendoza over his 2.0 innings.
Then, in the bottom of the seventh with two outs play was paused due to rain and lightning in the area. After a :30-minute delay, the game was called with Brooklyn winning by the score of 5-1.
The series continues Friday night at 7 p.m. with game four of a six-game series at Maimonides Park.