Cyclones Sweep Doubleheader at Hudson Valley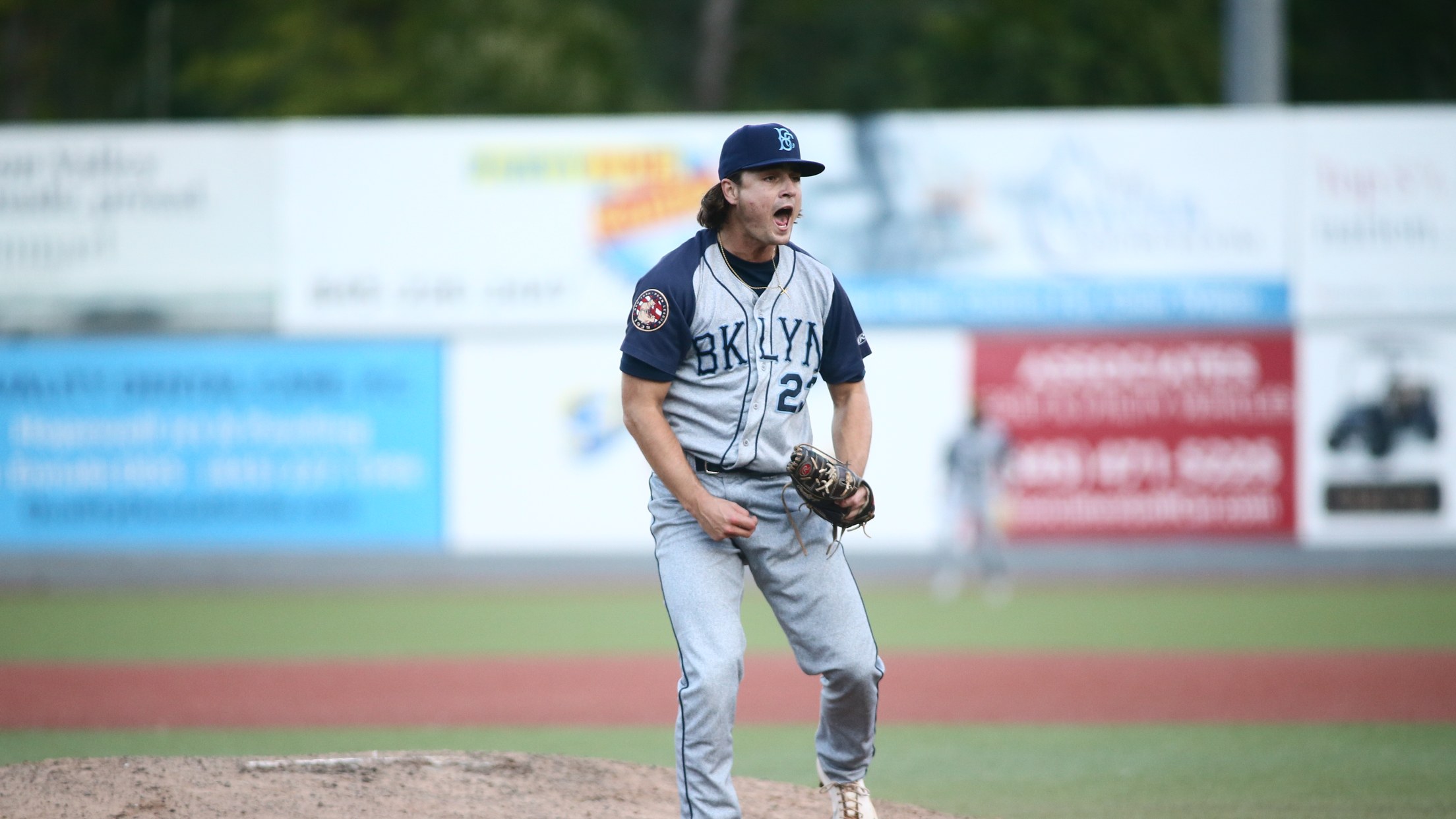 WAPPINGERS FALLS, NY (September 8, 2021) – The Brooklyn Cyclones swept a doubleheader from the Hudson Valley Renegades on Wednesday evening, taking Game One by the score of 4-0 and the nightcap 10-8. J.T. Ginn tossed 5.0 shutout innings in Game One to collect his second win with the Cyclones
WAPPINGERS FALLS, NY (September 8, 2021) – The Brooklyn Cyclones swept a doubleheader from the Hudson Valley Renegades on Wednesday evening, taking Game One by the score of 4-0 and the nightcap 10-8. J.T. Ginn tossed 5.0 shutout innings in Game One to collect his second win with the Cyclones and Nic Gaddis clubbed a pair of home run to pace the Brooklyn bats in Game Two.
Game One - Brooklyn 4, Hudson Valley 0 (7)
Win: Ginn (2-2) | Loss: Montas (0-1) | Save: Craft (9)
Cyclones HR: Alvarez (19)
KEY PLAYS
Leading 1-0 into the seventh, Brooklyn scored three runs to take a 4-0 lead and insurance. Cody Bohanek ripped an RBI double to left field, while Antoine Duplantis followed with a two-run double.
J.T. Ginn struck out five over 5.0 scoreless en route to his second Cyclones victory. In the bottom of the fifth, with the tying run on third and the go-ahead run on second, Ginn struck out Anthony Volpe - the Yankees #1 prospect according to MLB Pipeline - and got Everson Pereira to ground out and end the threat.
Colby Morris slammed the door shut with a scoreless sixth and seventh.
Francisco Alvarez cracked his 21st home run of the season, launching a solo shot to left field in the top of second inning against Mitch Spence to give the Cyclones a 1-0 lead.
Another day, another home run from Francisco Alvarez.

His solo shot, in the top of the 2nd in Game One of today's doubleheader, was his 19th with the Cyclones and 21st of the season.

He is very good at baseball. #amazinstartshere pic.twitter.com/71ScH1nYER

— Brooklyn Cyclones (@BKCyclones) September 8, 2021
KEY CYCLONES PERFORMERS
J.T. Ginn: W, 5 IP, 3 H, 0 ER, 2 BB, 5 K
Francisco Alvarez: 2-4, home run, RBI, run
Antoine Duplantis: 2-4, two RBIs
**GAME TWO - Brooklyn 10, Hudson Valley 8 (7)
**
Win: Santos (1-0) | Loss: Barclay (0-2) | Save: Otanez (1)
Cyclones HR: Gaddis (3,4) Peroza (5)
KEY PLAYS
Clinging to a one run lead heading to the final inning, the Cyclones scored a pair of insurance runs thanks to wild pitches from Renegades reliever Nelson Alvarez to extend their lead to 10-7.
Hudson Valley clawed back with six unanswered runs to cut the Brooklyn lead from 8-1 to 8-7. The Renegades hit four home runs against Garrison Bryant - who was making his 2021 debut with the Cyclones.
Nic Gaddis boomed a three-run home run in the second inning, erasing a 1-0 deficit to give Brooklyn a 3-1 advantage. He later added a two-run home run in the third to push the lead to 8-1.
Jose Peroza hit a three-run home run in the third to extend Brooklyn's lead to 6-1...It was Peroza's fifth home run with the Cyclones and his fourth against Hudson Valley.
KEY CYCLONES PERFORMERS
Nic Gaddis: 2-3, two home runs, five RBIs, two runs, walk, stolen base
Jose Peroza: 1-3, home run, three RBIs, walk, three runs
Luis Gonzalez: 2-4, two runs
NEWS AND NOTES
In game one of the doubleheader, J.T. Ginn tossed his first scoreless outing in a Cyclones uniform.
Francisco Alvarez ranks second in the Mets minor leagues with 21 home runs, having launched a solo shot in game one.
Nic Gaddis recorded his first multi-home run game as a professional, driving in five runs in the nightcap.
Brooklyn swept a doubleheader for the first time this season.
WHAT'S NEXT
Cyclones at Hudson Valley Renegades, Thursday, 7:05 p.m. at Dutchess Stadium -- Wappingers Falls, NY
Probables: RHP Jaison Vilera (2-7, 7.55 ERA) vs. RHP Beck Way (1-1, 5.59 ERA)Video: MiLB.tvAudio: Brooklyn Cyclones Radio Network