Hudson Valley Tops Brooklyn, 4-1 on Friday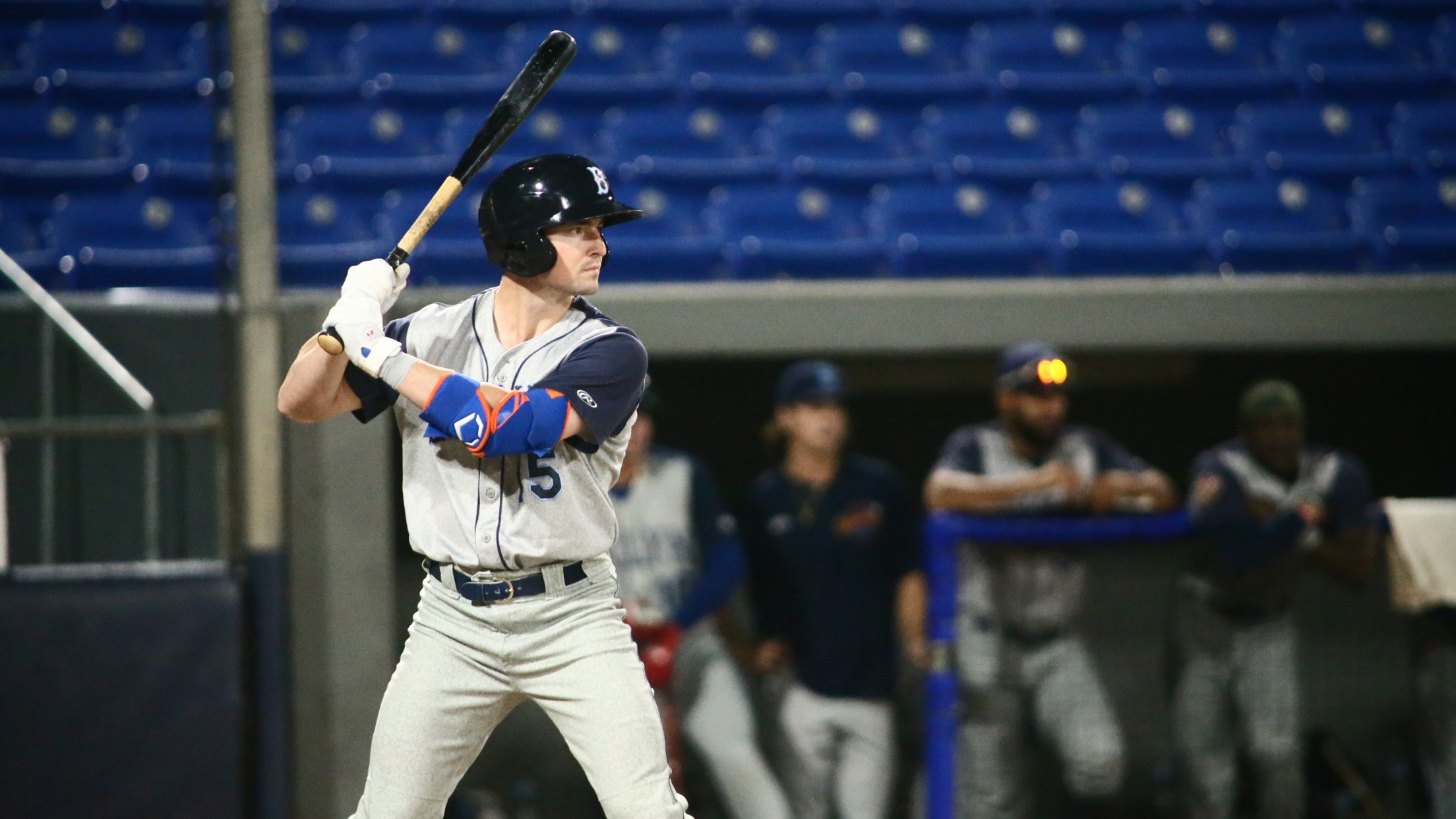 WAPPINGERS FALLS, NY (September 10, 2021) – Hudson Valley scored three early runs en route to a 4-1 victory over the Brooklyn Cyclones, the High-A affiliate of the New York Mets, Saturday night at Dutchess Stadium. Win: Ruegger (6-4) | Loss: Rojas (0-3) | Save: Valdez (1) Cyclones HR: Ritter
WAPPINGERS FALLS, NY (September 10, 2021) – Hudson Valley scored three early runs en route to a 4-1 victory over the Brooklyn Cyclones, the High-A affiliate of the New York Mets, Saturday night at Dutchess Stadium.
Win: Ruegger (6-4) | Loss: Rojas (0-3) | Save: Valdez (1)
Cyclones HR: Ritter (12)
KEY PLAYS
Charlie Ruegger and Jefry Valdez kept Brooklyn scoreless after the fourth inning, combining for six strikeouts.
Luke Ritter went oppo taco to right field in the top of the fourth for his 12th home run of the season, getting Brooklyn on the board 4-1.
Carlos Narvaez drove in three of Hudson Valley's first four runs, ripping a two-run single in the first inning before homering in the fourth to make it 4-0 against Brooklyn's Oscar Rojas.
KEY CYCLONES PERFORMERS
Luke Ritter: 1-3, home run, RBI, run, walk
Francisco Alvarez: 2-4, double
Nolan Clenney: 2.1 IP, 2 H, 0 ER, 0 BB, 3 K
NEWS AND NOTES
*Luke Ritter hit his first home run since returning from the injured list on August 16. Ritter's last home run also came at Hudson Valley on July 6. *
Oscar Rojas returned to the mound for the Brooklyn Cyclones for the first time since May 25, having pitched with Low-A St. Lucie in June, July, and August.
Brooklyn snapped a three-game winning streak but leads the series three games to two.
WHAT'S NEXT
Cyclones at Hudson Valley Renegades, Saturday, 6:05 p.m. at Dutchess Stadium -- Wappingers Falls, NY
Probables: RHP Jose Chacin (2-0, 0.77 ERA) vs. LHP Josh Maciejewski (7-4, 4.78 ERA)
Video: MiLB.tv
Audio: Brooklyn Cyclones Radio Network