The Bisons Booster Club exists to support the Buffalo baseball team and to promote professional baseball in Western New York. We work together and with the Bisons players to raise money for charitable causes.
For more information, check out the Buffalo Bisons Booster Club Facebook Page.
The Bisons Booster Club is always looking for new members to share the excitement of being fans of the greatest team in Western New York. For more information about how you can join the Bisons Booster Club, email [email protected] or call for more information at (716) 832-8673.
Or, download a Booster Club Membership Application and mail it in today to Buffalo Bisons Booster Club, PO Box 1132, Buffalo, NY 14240-1132!
October 5 -Overfield to Speak at Election/Silent Auction
The next meeting of the Bisons Booster Club will be the annual Election/Silent Auction meeting starting at 7:00 PM on Saturday, October 5th, at St. Paul's Lutheran Church, 4007 Main Street, just east of Eggert Road, in Amherst (Eggertsville). The building is handicap accessible and has plenty of parking space. The guest speaker will be James Overfield, who will come from Vermont to talk about his update of the history of the Bisons book that was originally written by his father. Following his talk and a question/answer session, the Club's annual elections will be held. The meeting will conclude with a silent auction of new and used items in good condition. There is no admission charge. Non-members are welcome and light refreshments will be served (BYOB).
Four 2020 positions are open on the Booster Club Board of Directors. If you are willing to serve on the Board, before October 3rd contact Jim McGowan, 648-4074, for more information about responsibilities and opportunities.
You are invited to donate new or used items in good condition for the Booster Club silent auction. Sports items are preferred, but sometimes folks donate non-sports related items that others want. Bring an item that you no longer need or want and go home with an item you will treasure.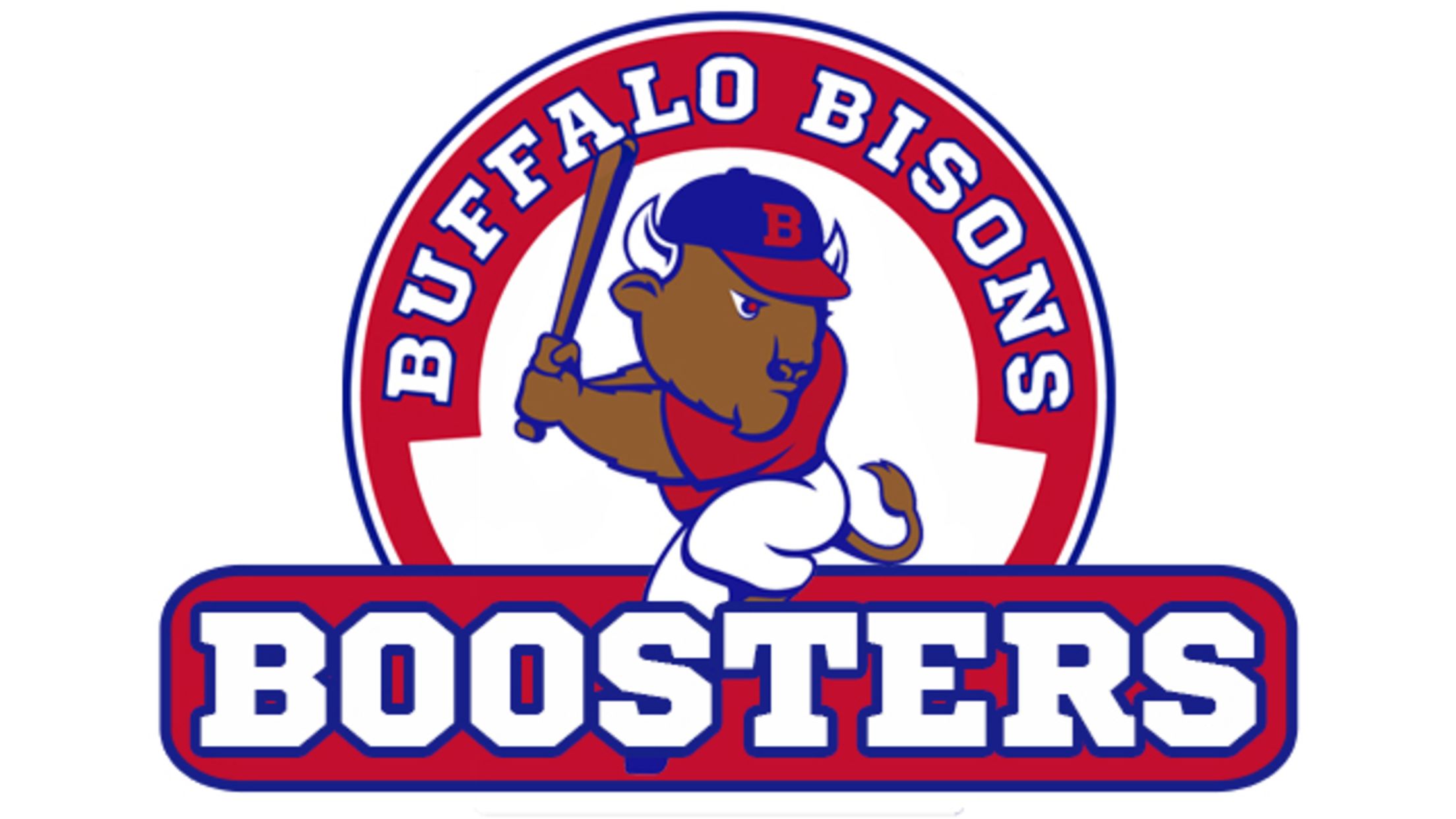 Sunday, June 9 | Post Game
Meeting with Player
Saturday, June 22 | 2:30 p.m.
Bisons Batting Practice*
Saturday, June 29
Reception for Family Members*
Sunday, July 7
Pittsburgh Pirates Game Trip
Sunday, July 12 | Post Game
Meeting With Player
Sunday, August 18 | Post Game
Player Appreciation Dinner*
Saturday, October 5
Election/Silent Auction Meeting
St. Paul's Lutheran Church, Eggerstville
Sunday, December 1
Holidays Party/Toys for Tots Drive
Consumer's Pub at the Park
*Booster Club Members Only Events