Donations & Buster Requests
Donation/Mascot Requests
Bisons fans,
We hope that you and your friends and family are safe during this troubling time in our lives.
Because the offices at Sahlen Field are temporarily closed due to the coronavirus pandemic and since a large portion of our donated items include tickets and experiences here at the ballpark and our 2021 ticketing availability at this point is still unknown, we cannot accept or fulfill any donation requests at this time. Also, Buster Bison or any of the other Bisons mascots cannot be requested for event appearances at this time.
We very much look forward to getting back to the ballpark soon and once again supporting the many great causes and charitable events that make our community so great to live in.
In the meantime, stay safe and we'll see you soon!
Bisons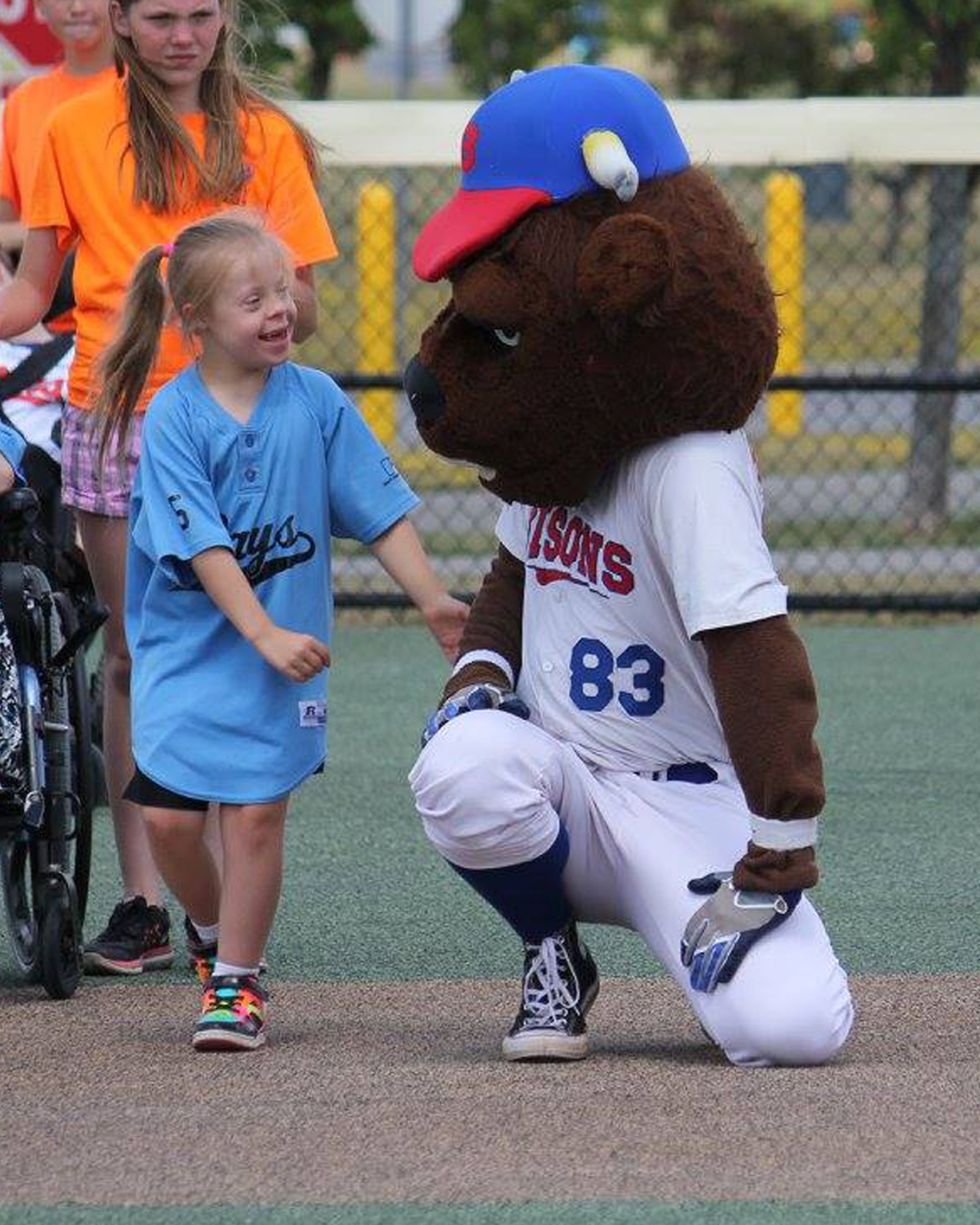 Making a Donation/Buster Request
The Buffalo Bisons are extremely happy to support hundreds of local organizations and causes each year by donating tickets and other items to their worthwhile event. Also, appearances by Buster T. Bison may be requested and scheduled per availability.
To make a donation request, please fill out all the form below. Once request is submitted, you will receive a confirmation email to the address provided and be redirected to the Bisons.com homepage.
*Please Note: Submitting a request does not guarantee a donation. Other Bisons mascots besides Buster are not available for mascot requests.
Due to the high volume of donation requests, we ask that requests are made at least 6 weeks prior to event. Please note, there is a $75/hour fee for a Buster appearance that cannot be waived and Buster is subject to availiability.
DONATION TIPS: Your event flyer/letterhead request should include the following information about your event.
Mission of group or organization & who will benefit from the event
Description of the event and its purpose
How the item will be used
Please note, you can also fax donation requetss to (716) 852-6530 or drop them off at.
Buffalo Bisons Baseball
One James D. Griffin Plaza
Buffalo, NY 14203