Herd Chronicles: Buffalo's Major League Stars
The best players from when the Bisons and Buffalo was in the Major Leagues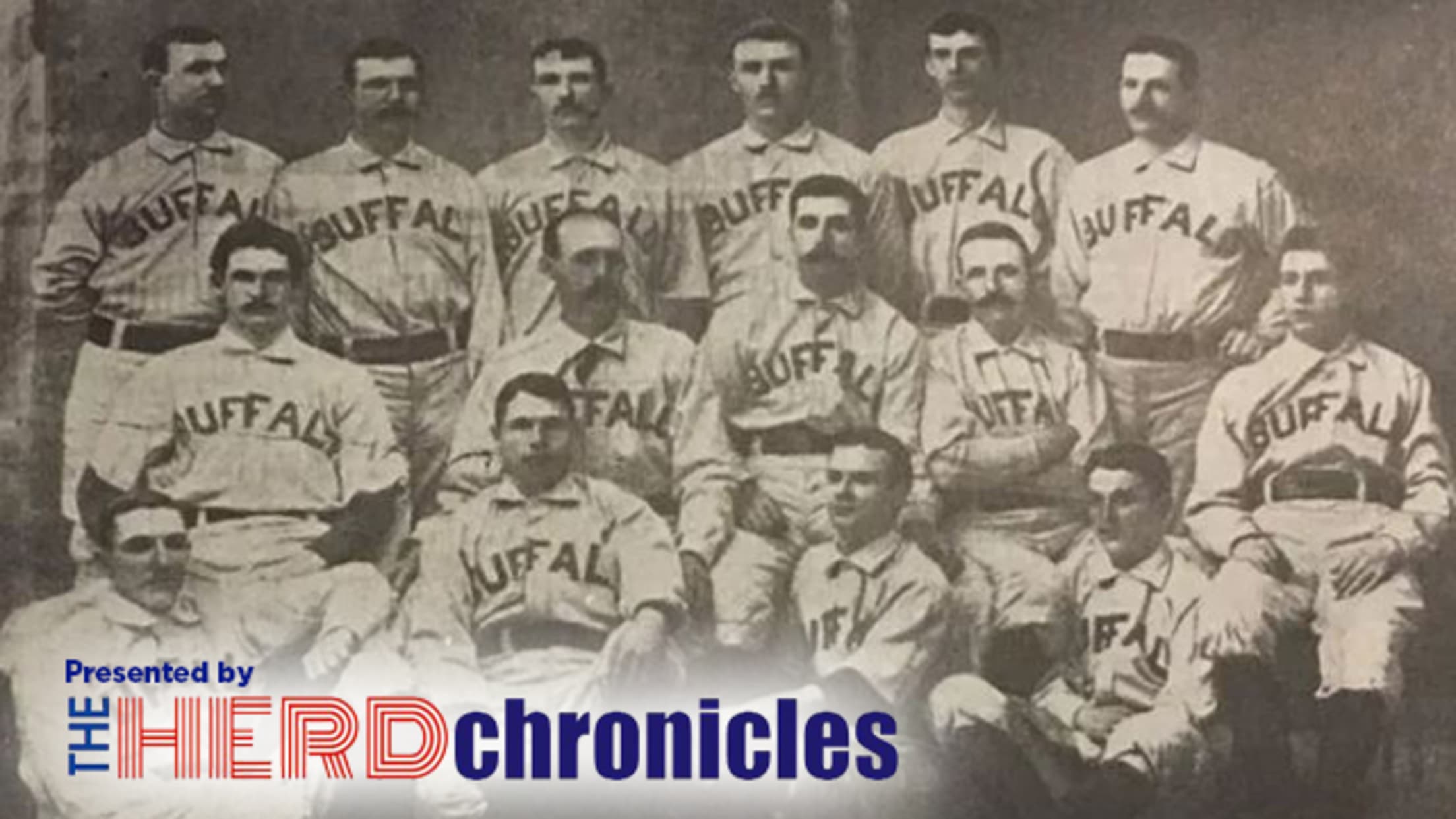 Major-league baseball will return to Buffalo for the first time in 105 years when the Toronto Blue Jays take on the Miami Marlins at Sahlen Field on August 11. Vladimir Guerrero Jr., Bo Bichette, Cavan Biggio, and Lourdes Gurriel Jr. will add their names to the group of players who
Blue Jays stars have already had success at Sahlen Field
Blue Jays roster already has 551 games played in Buffalo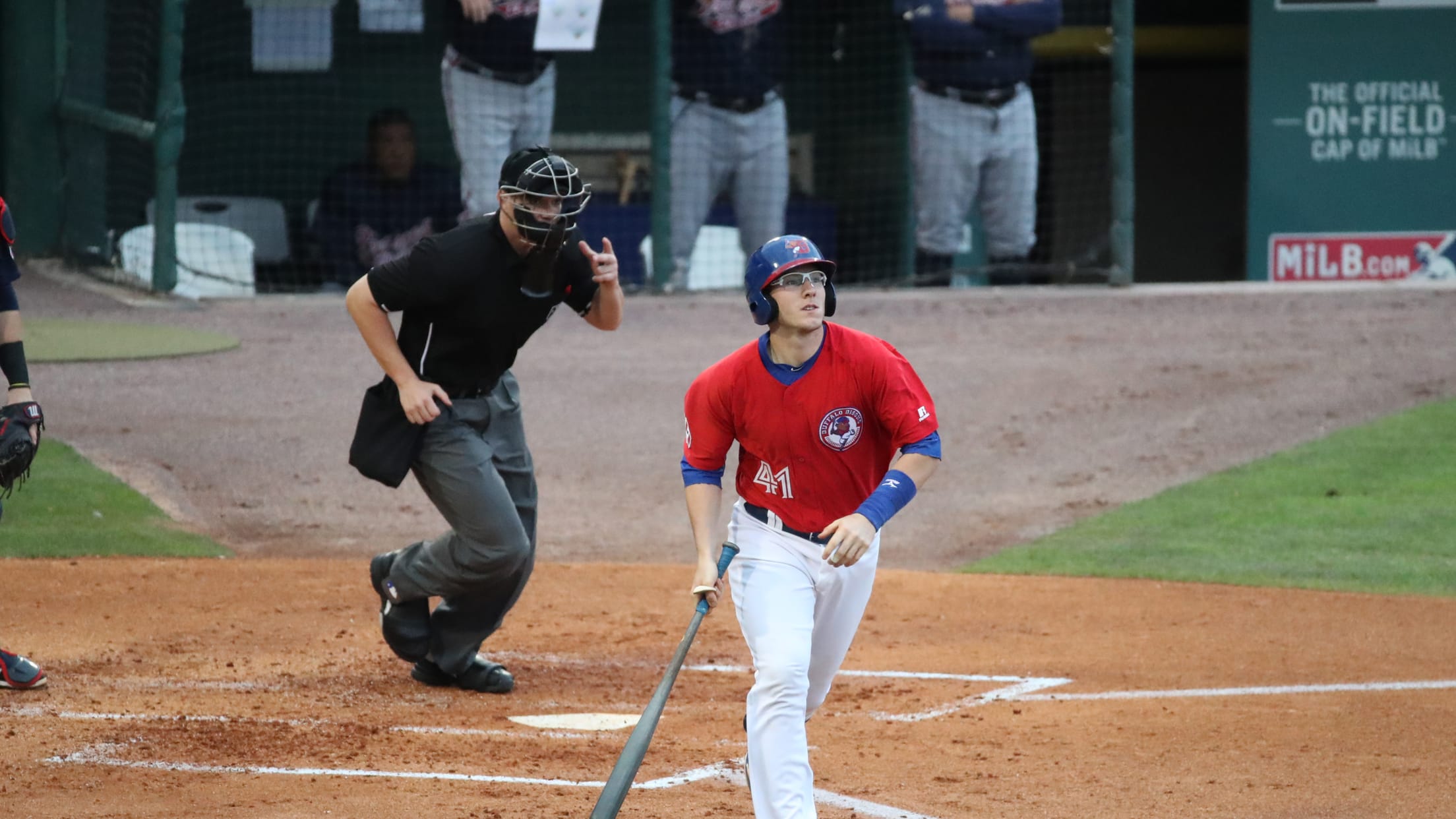 Sahlen Field will serve as the Blue Jays home away from home for 27 games this summer, but of course the ballpark will not be an unfamiliar one for many of their players. Between their active roster and their taxi squad, the Blue Jays have 19 players who played at
Big Leaguers have spent plenty of time at Sahlen Field
Some of our favorite rehab assignments by Blue Jays stars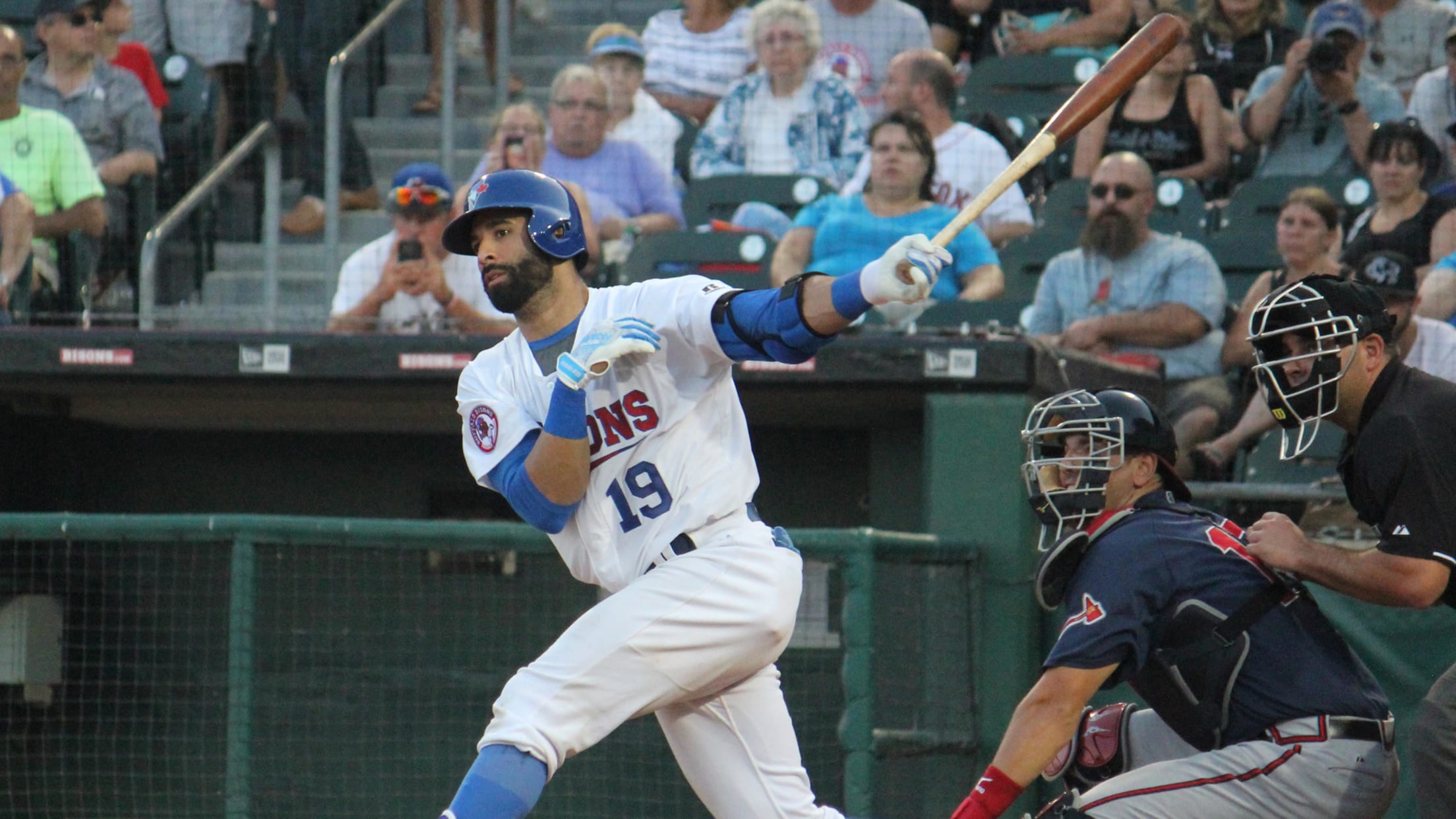 In one week, the Toronto Blue Jays will take the field at Sahlen Field to continue their 2020 season against foes from the American League and National League east. Now, we know the majority of the Blue Jays players have already played in downtown Buffalo, having come up through the
Let's play 7: Bisons no stranger to shorter games
Our favorites games that were scheduled for seven innings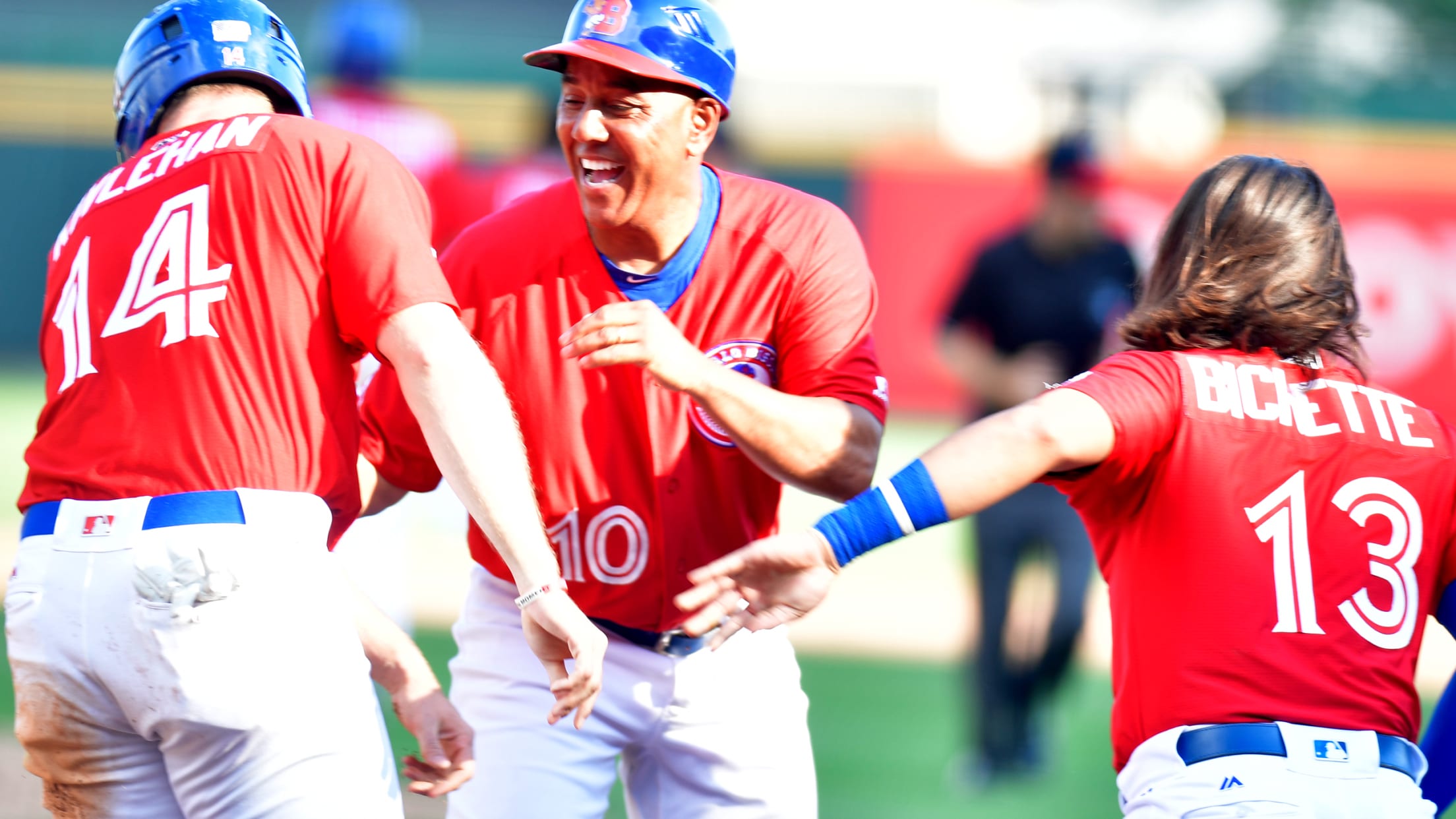 Major League Baseball announced on Friday that they would be moving to seven inning games for their doubleheaders this season. And while the concept of a 'fifth-inning stretch' may seem out there, the Bisons are no stranger to seven-inning contests… especially after the early season Buffalo weather does its thing
Blue Jays set 2020 schedule, first game in Buffalo is August 11
Blue Jays host Marlins on August 11 in first of 25 games at Sahlen Field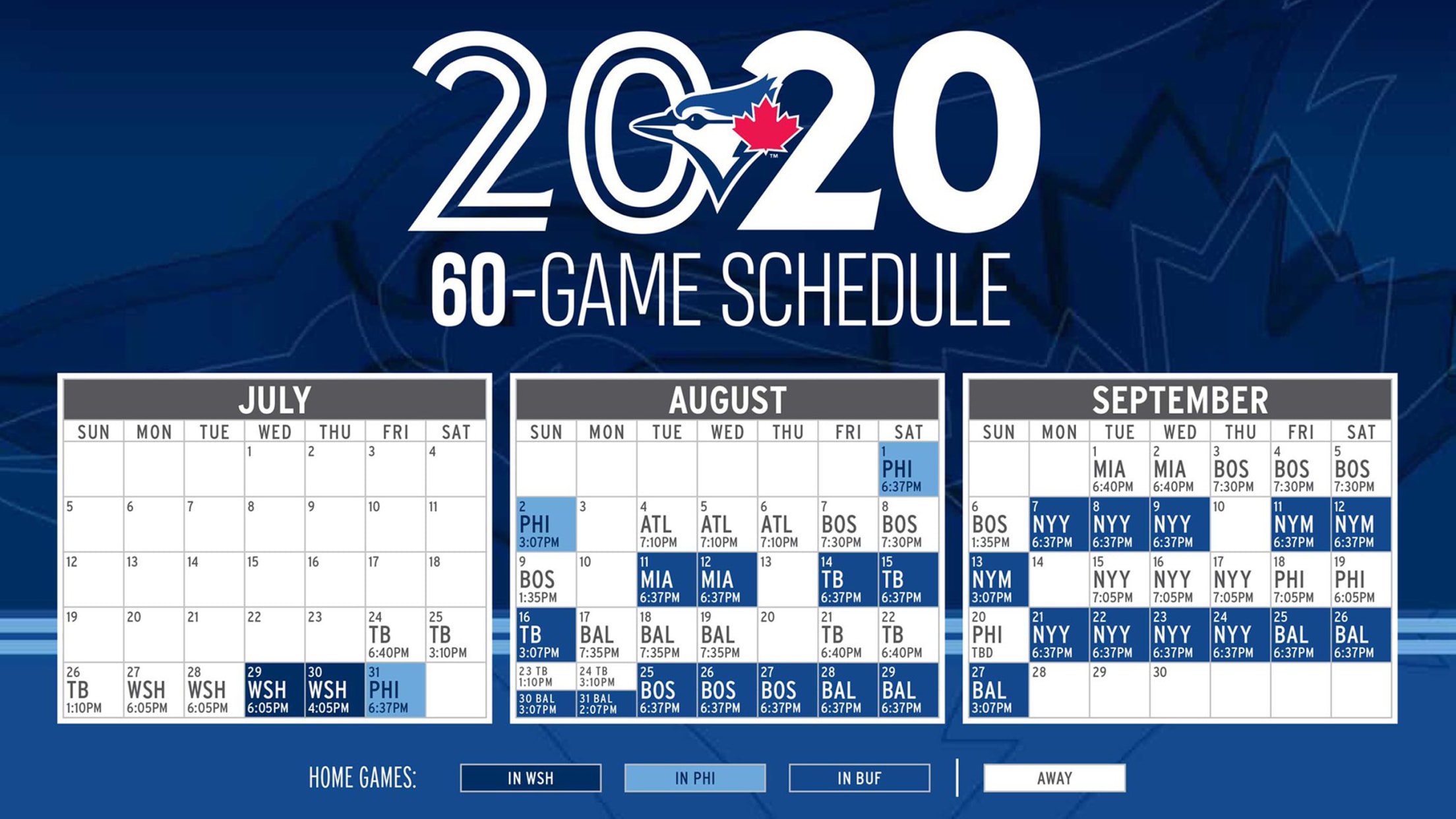 The Toronto Blue Jays today announced their home schedule for the 2020 season that includes 25 scheduled games at the home of the Buffalo Bisons,' Sahlen Field. CLICK HERE to view the full schedule The Blue Jays first home game in Buffalo is set for Tuesday, August 11 (6:37 p.m.)
Blue Jays to call Sahlen Field home in 2020
Toronto to play majority of their home games at Bisons ballpark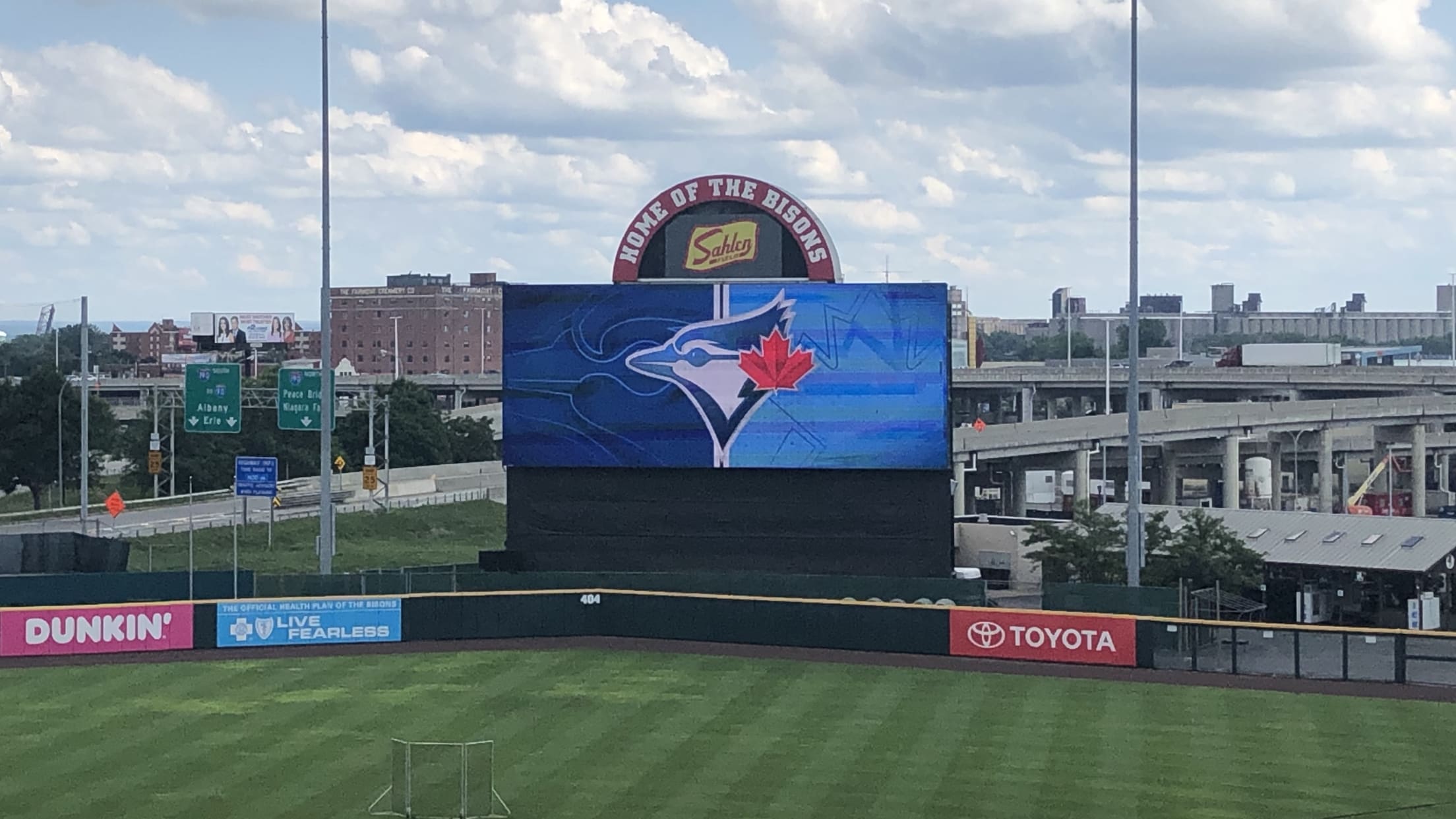 The Toronto Blue Jays are coming to Buffalo! The Buffalo Bisons' major league parent club announced on Friday that they will play the majority of their 2020 home games at the home of the Herd, Sahlen Field. The exact date of their first game is to be determined with July
Herd Chronicles: The Last Major League Game in Buffalo
After National League days of the 1880s, the Buffalo Feds/Blues played 2 seasons in the 'Federal League'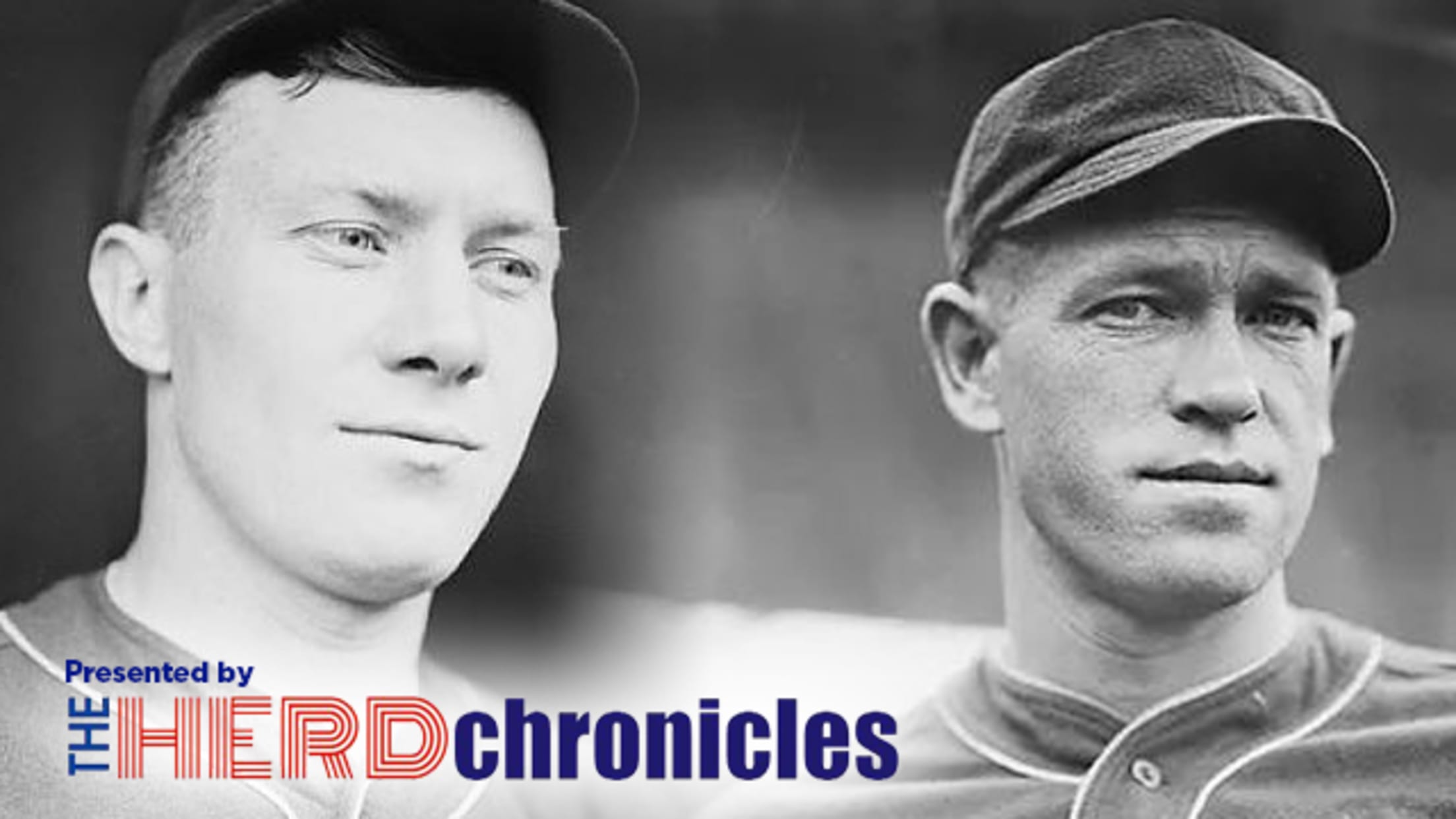 To view all of Brian Franks tremendous articles on the history of the Buffalo Bisons, visit HerdChronicles.com With the announcement that the Toronto Blue Jays will play the majority of their 2020 home games in Buffalo, it's notable that there have been many major-league games played in the Queen City
Blue Jays to play greater part of 2020 home schedule at Sahlen Field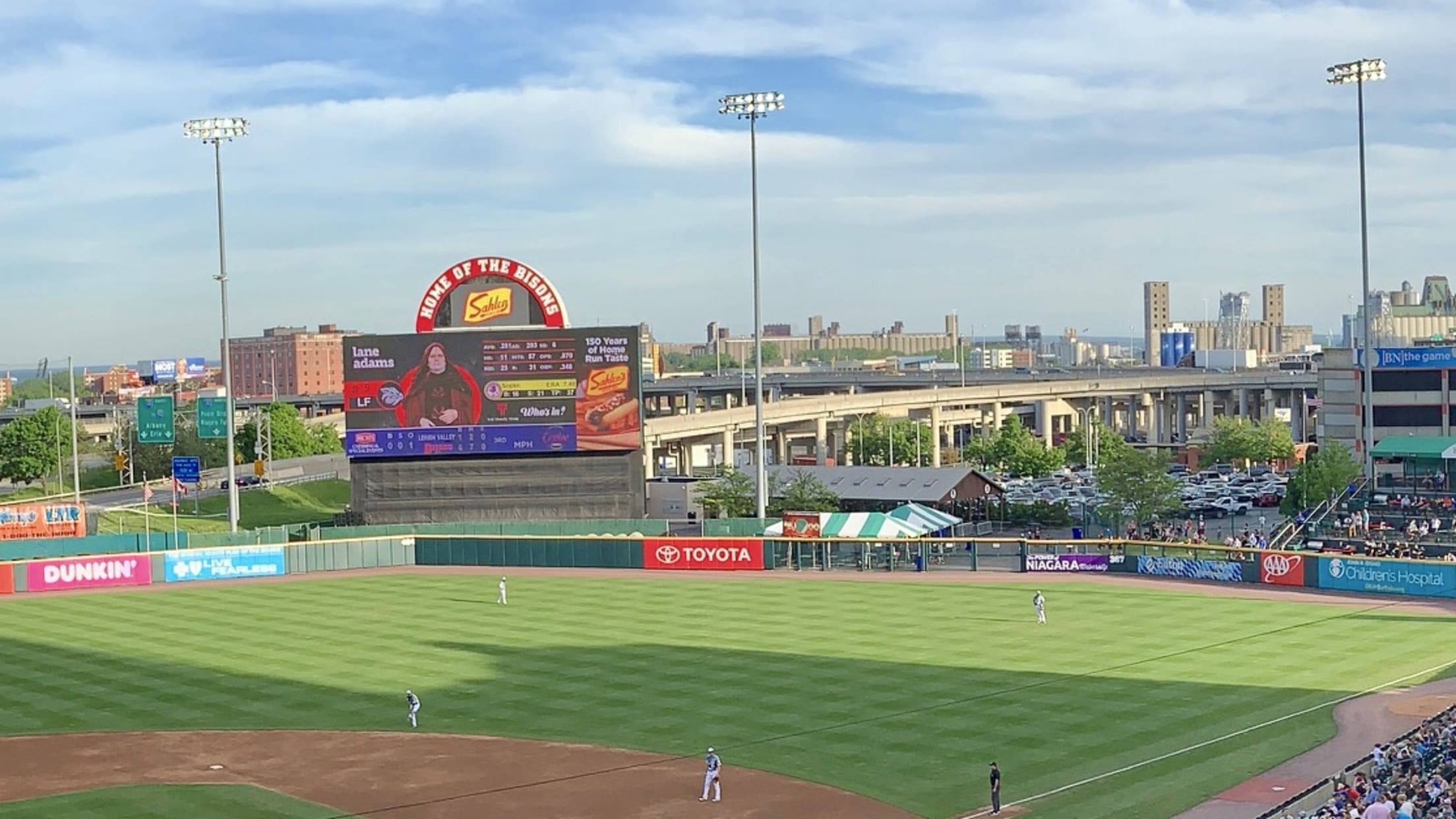 OFFICIAL BLUE JAYS PRESS RELEASE The Toronto Blue Jays today announce it will host the greater part of its home schedule at Sahlen Field in Buffalo, home of the club's Triple-A affiliate Buffalo Bisons. The team's first home series versus the Washington Nationals – July 29 & 30 – will
Save up to 30% with Bisons 'Buy more, Save More' Sales event
How much you save is up to you!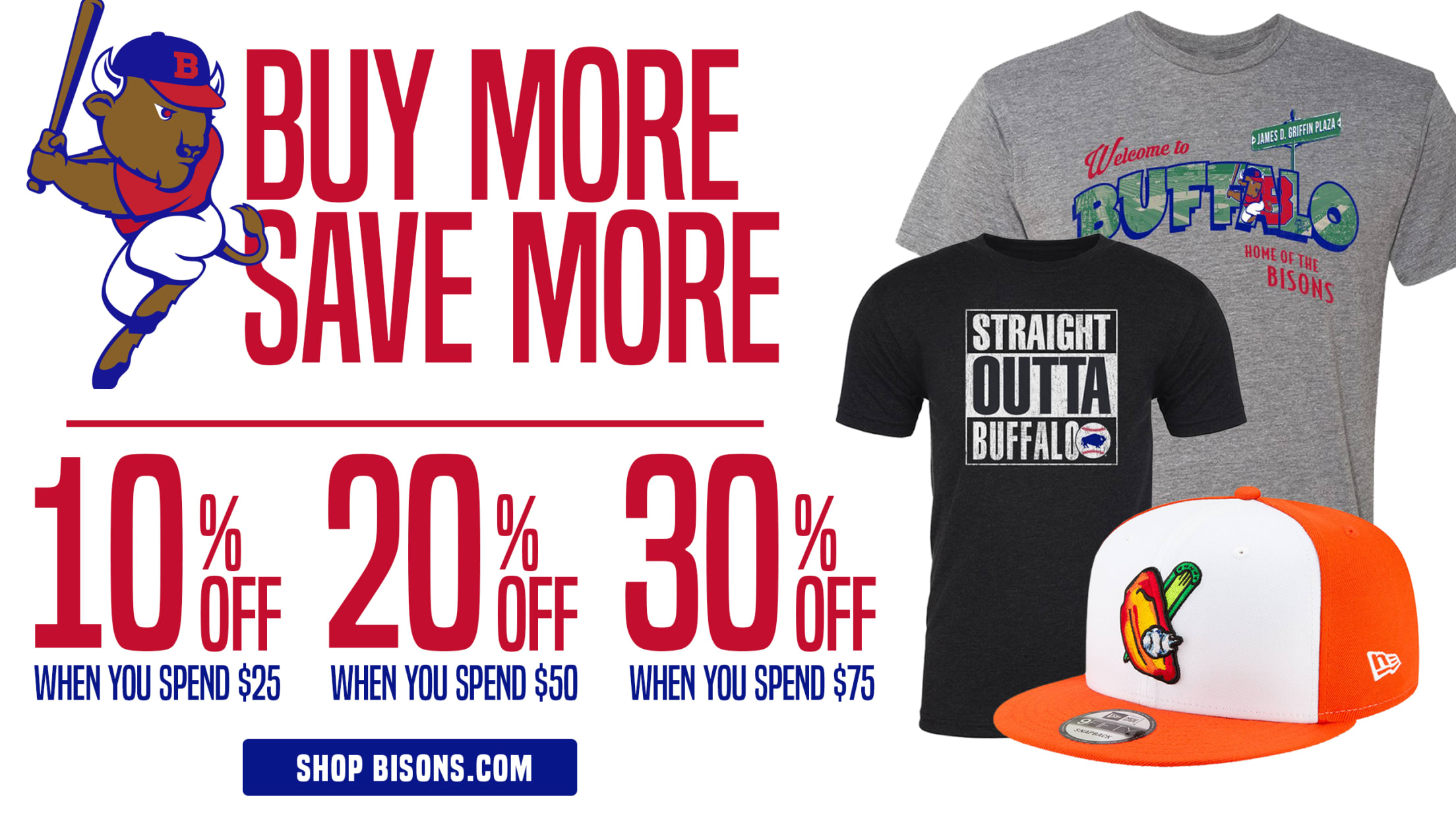 In honor of '716 Day' we're adding a taste of Western New York to our newest sales event! ...and all you got to ask yourself is how hungry you are for savings!? Starting on July 16, what you save is up to you! With our Buy More, Save More Sales
From the Herd Chronicles: Torey Lovullo's Bond with the Queen City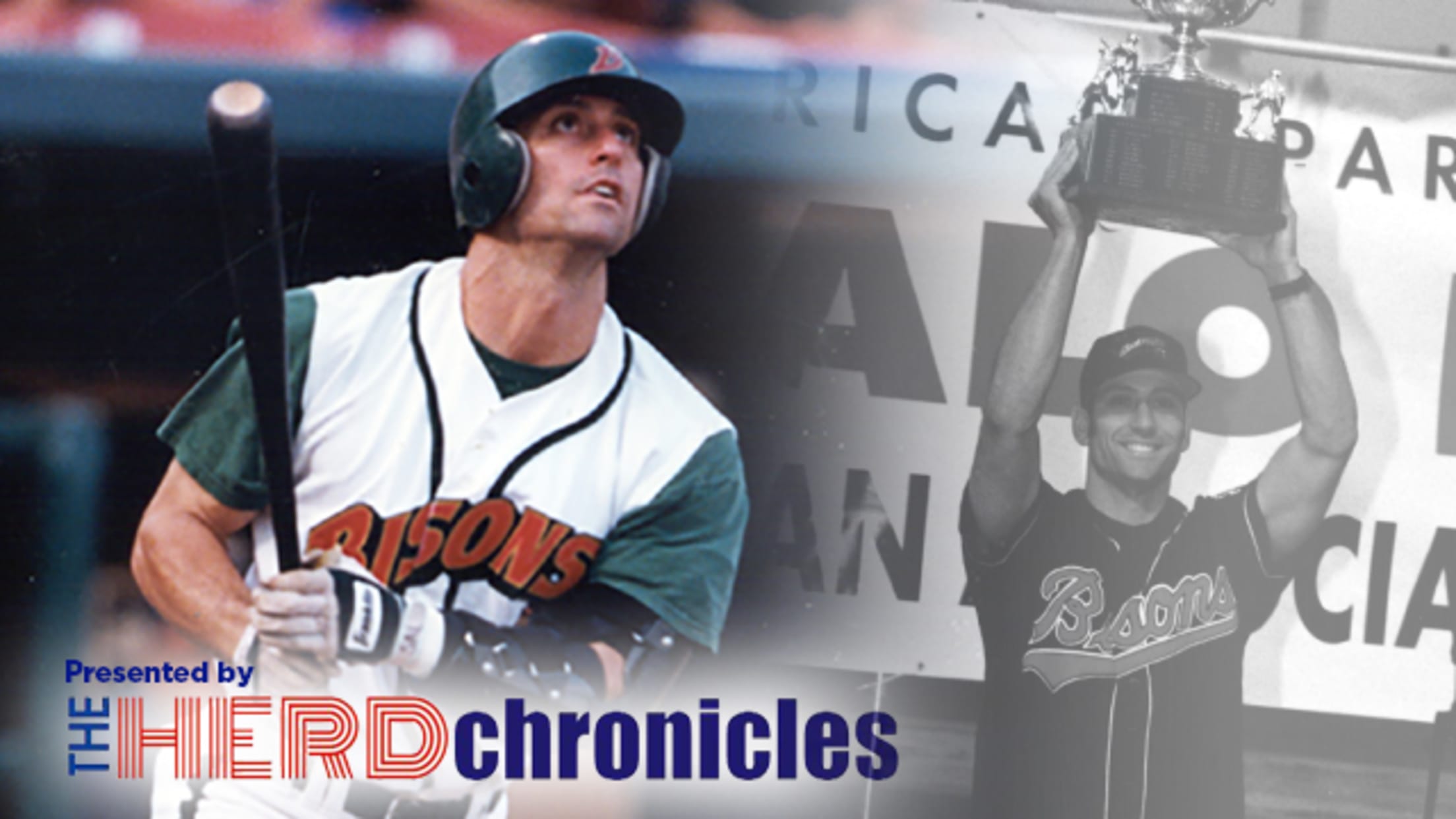 Many players develop a bond with a city they play in during their career, but Arizona Diomandbacks manager Torey Lovullo, who starred for the Bisons' championship teams of the '90s and later managed the Herd, had deep-rooted ties to the Queen City long before he ever ever set foot here.
Wing Fest transitions to 'America's Greatest Chicken Wing Party' 
With Wing Fest at the ballpark out, fundraising parties will be held throughout the country.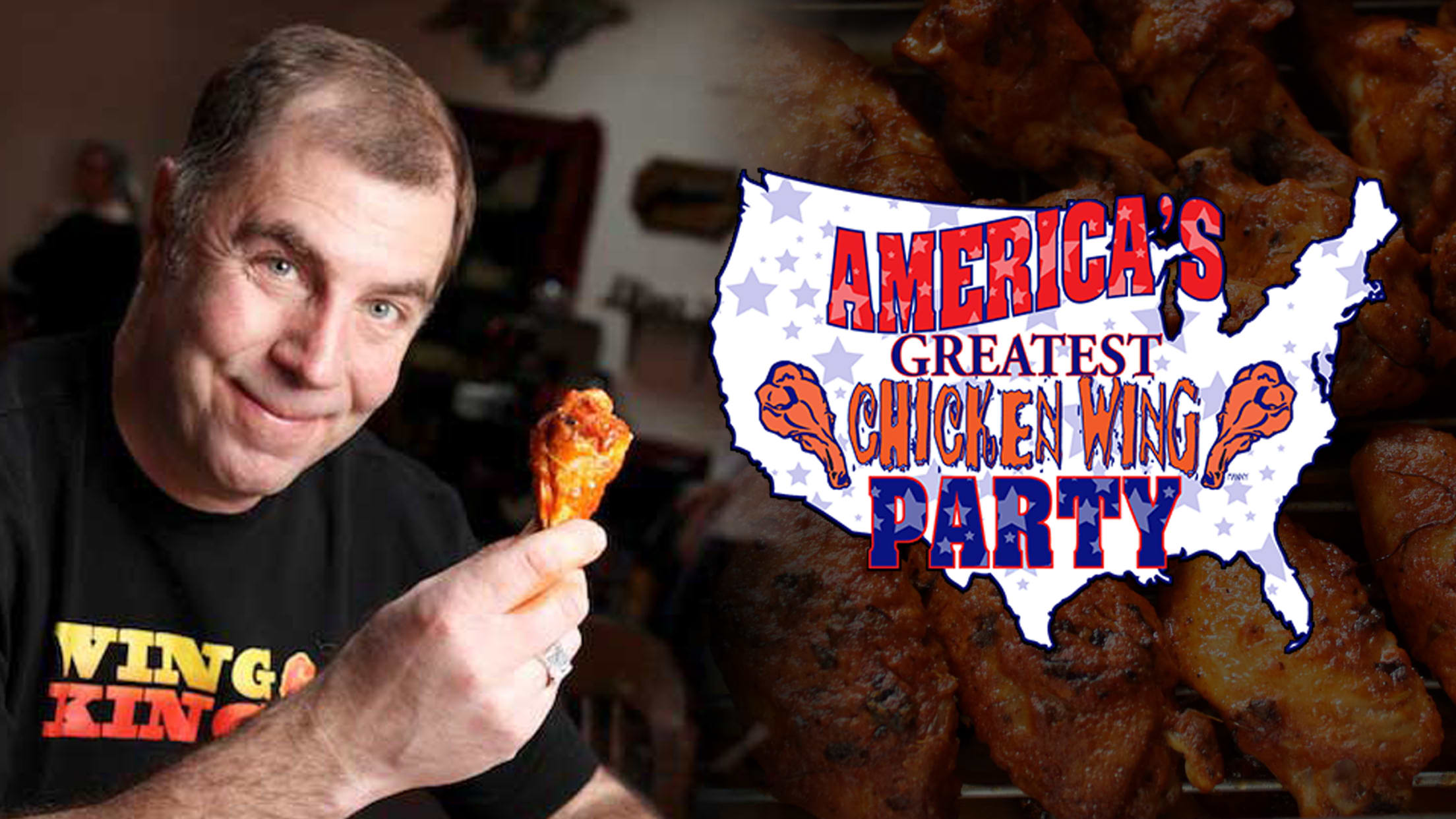 The National Buffalo Wing Festival will pivot in 2020 and grow into a nationwide celebration of Buffalo, New York's most iconic food – "America's Greatest Chicken Wing Party" – that will serve as a fundraiser for Food Banks in more than 50 major cities across the United States. The new
Bisons GM Anthony Sprague: "We miss you, Bisons fans."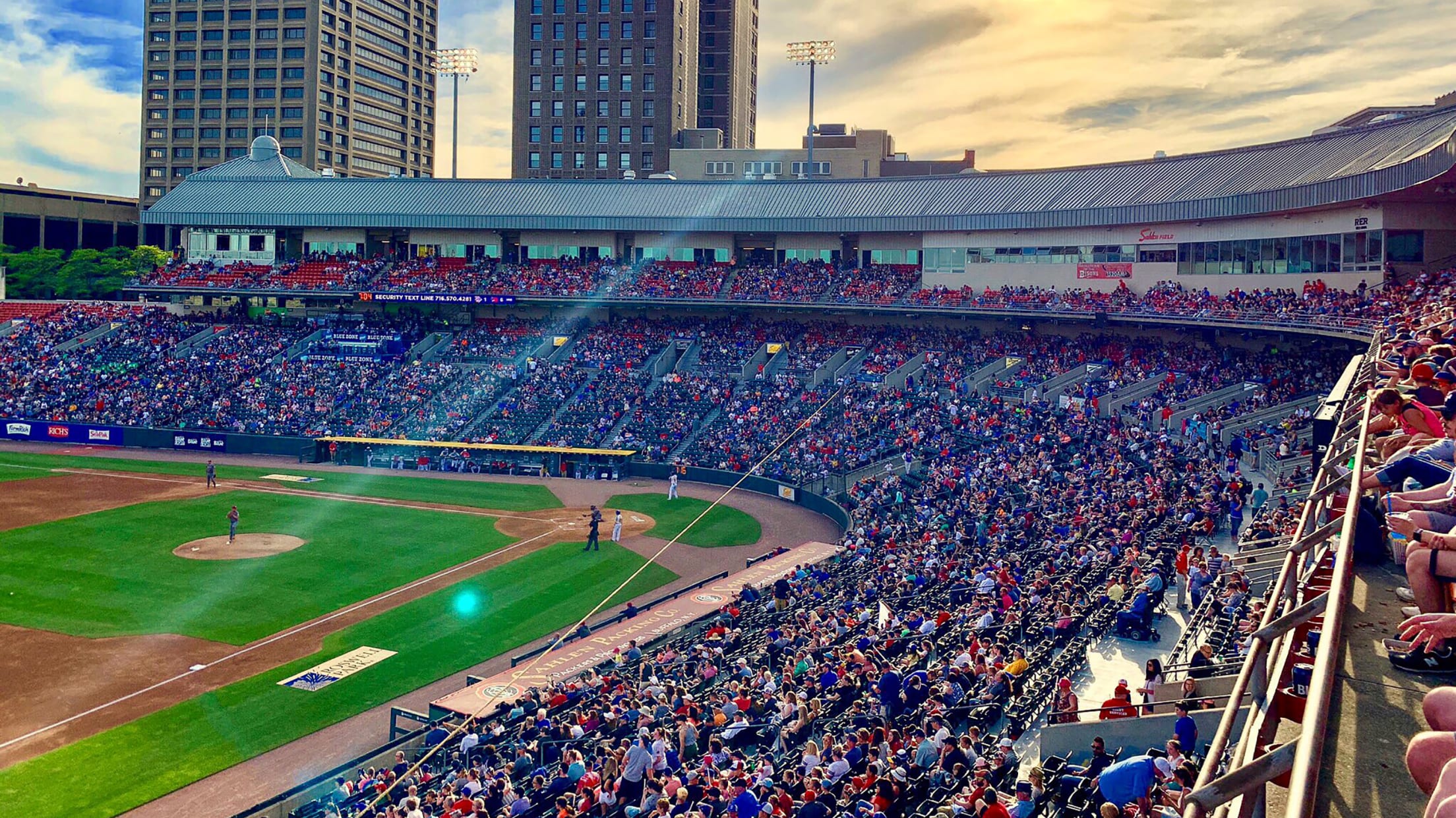 Bisons Fans, In a cruel twist of fate, as we enjoy these beautiful Summer days and nights in Western New York and Southern Ontario, we learn that minor league baseball in 2020 has officially been canceled due to the coronavirus pandemic. For the first time in over four decades, there
Sale of Camo T-Shirts to benefit VA's 'Homeless Veterans Program'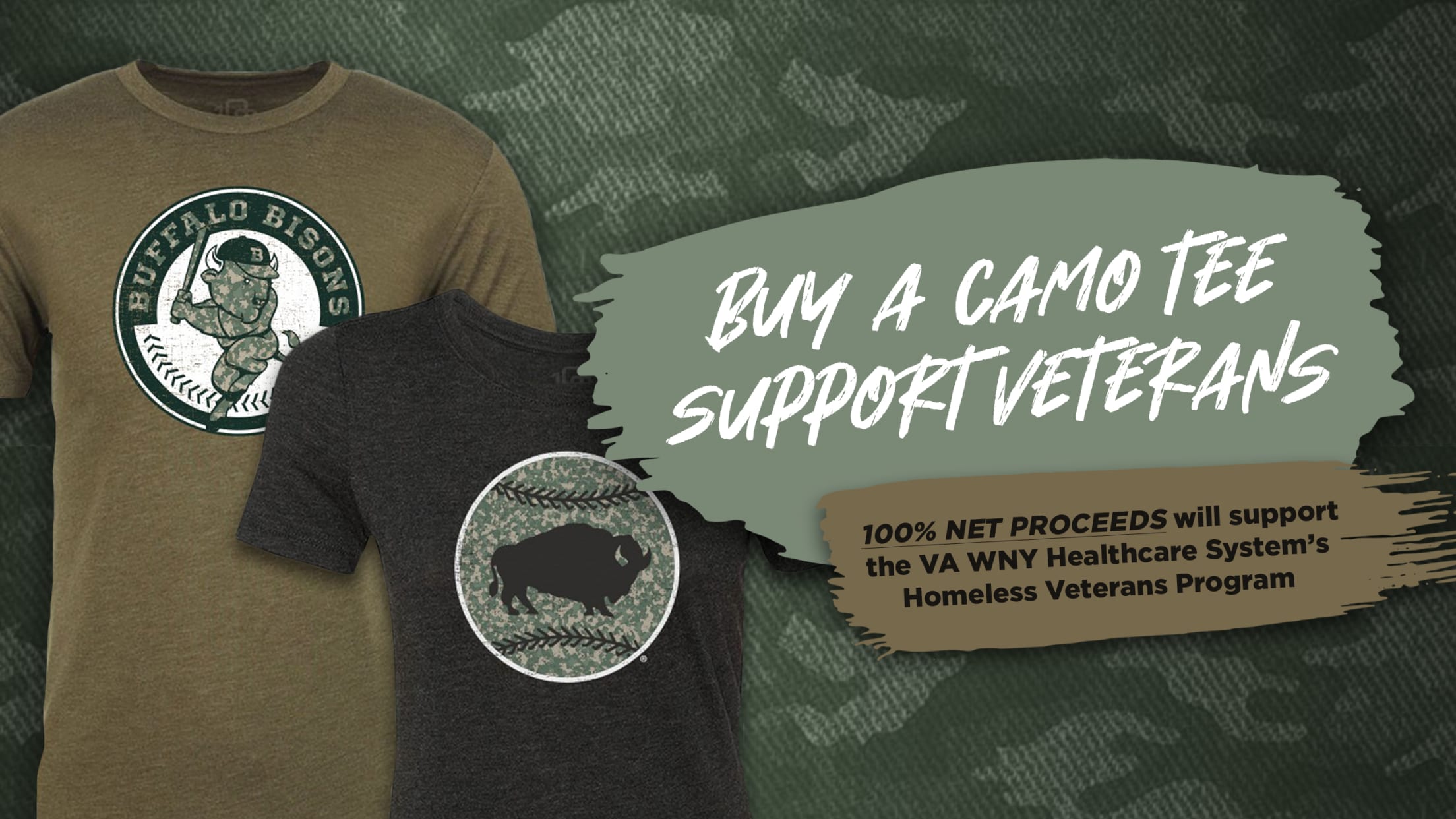 The Buffalo Bisons have partnered with the VA Western New York Heathcare System to help some of our brave servicemen and women who need it the most. The team is selling all new Men's and Women's Camo T-Shirts with 100% of the net proceeds to be donated back to the
Bisons' Logo Face Masks available for Adults, Youth
100% Net Proceeds of sales to benefit Buffalo Bisons Charitable Foundation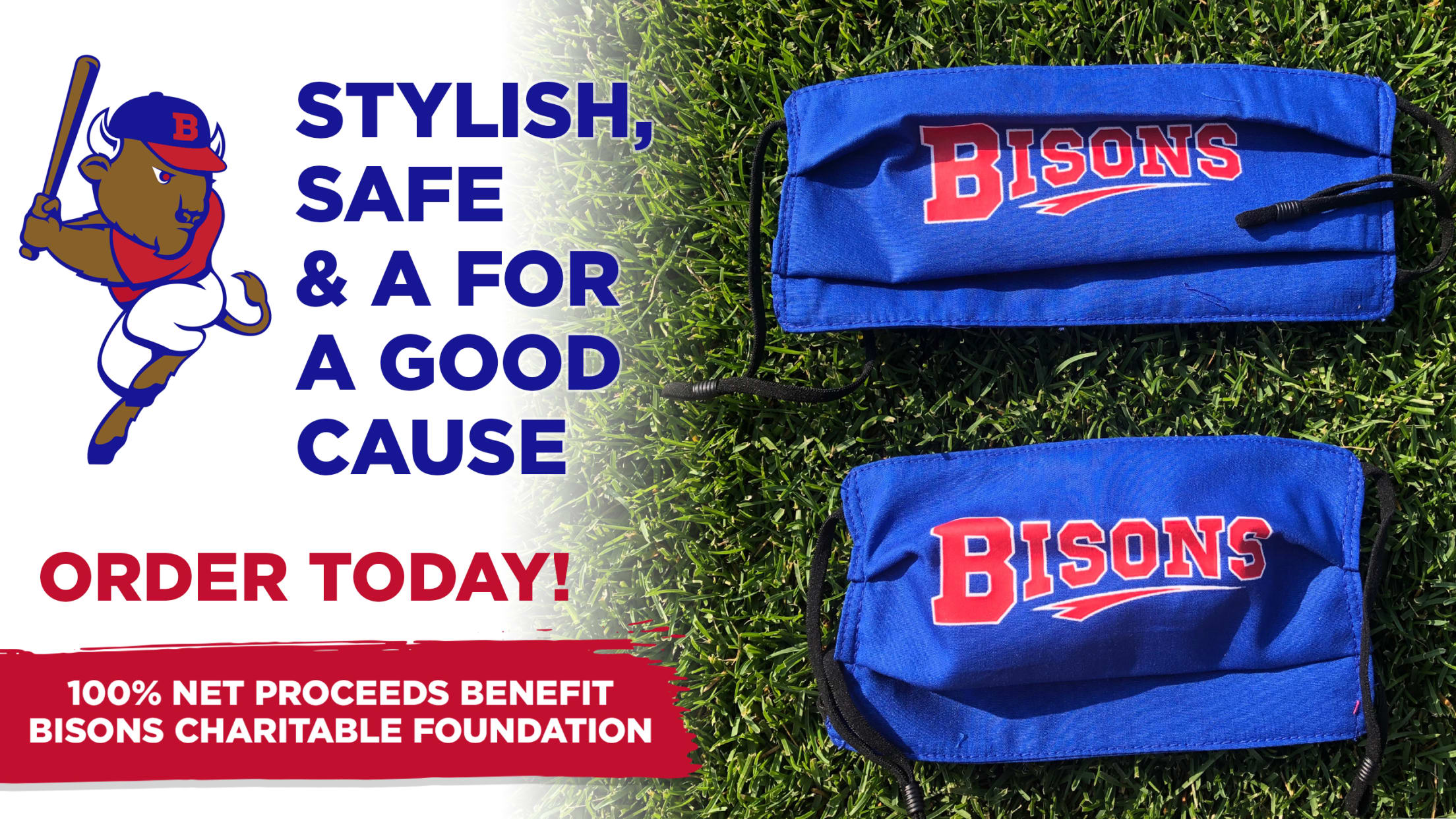 Show your love for the Herd while staying safe and supporting some great local causes. The Bisons are now selling Team-Branded Cotton Face Masks for only $10.00 in the Bisons.com Online Shop with 100% of the net proceeds benefiting the Buffalo Bisons Charitable Foundation.
ORDER Your Bisons Face Mask The
Bisons will not play in 2020 as Minor League Baseball seasons are canceled
The first summer without Bisons baseball in over 40 years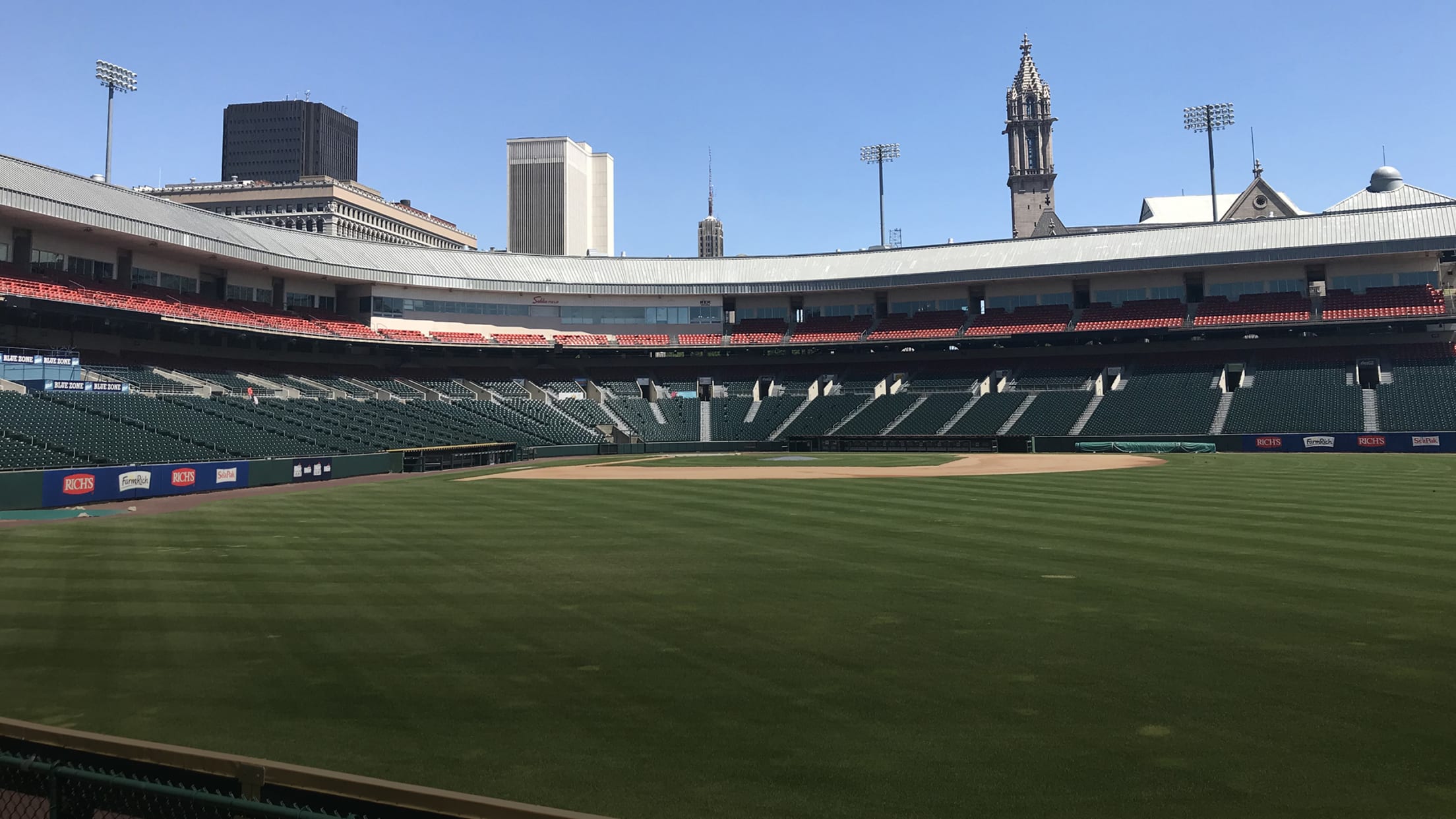 Minor League Baseball today announced that the 2020 season for all of its clubs, including the Buffalo Bisons, has been canceled due to the coronavirus pandemic. The 2020 season, which was scheduled to begin for the Bisons on April 9 in Scranton/Wilkes-Barre, was slated to be the club's 136th season
All 2019 Bisons games FREE on MiLB.tv 
Get your baseball fix with over 6,500 minor leagues games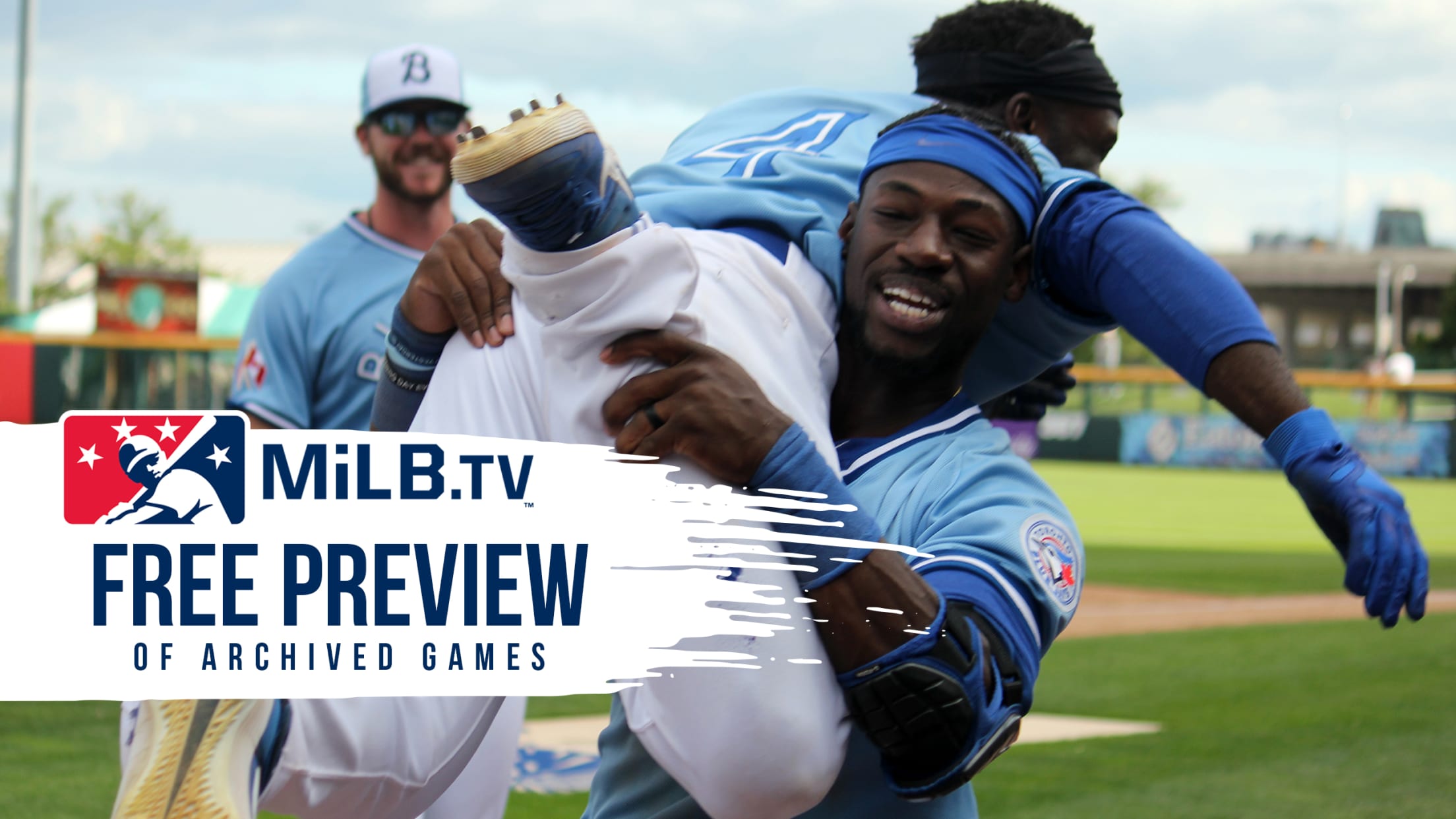 Just because ballparks around the country remains quiet for now, it doesn't mean you can't get your baseball fix! Minor League Baseball has announced that they have made all 6,500 MiLB.tv games from last season available for FREE for fans to view from home. That includes all 2019 Buffalo Bisons
Curbside pickup available for Bisons.com shop
Get your new Bisons gear without leaving your car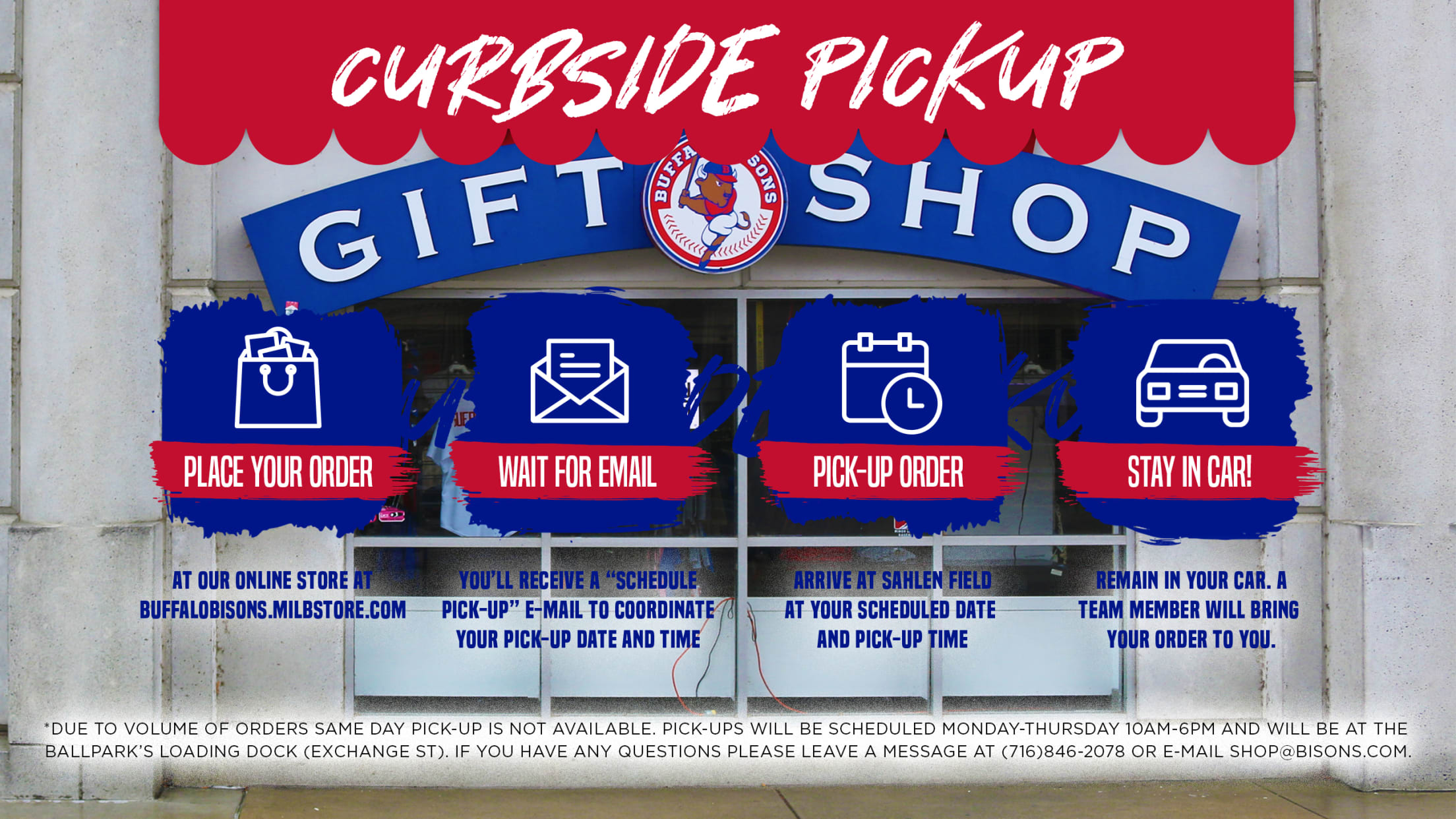 The Bisons are now offering 'Curbside Pickup' on online shop orders at Bisons.com. The process is simple. Just shop online and pick up some great new Bisons gear… May we even suggest our ALL NEW 'Patriotic Bundle' Packages or items from our 'Red, White & Blue Savings Sale.'
Access the
Buffalo Bisons Charitable Foundation donates $20,000 to City of Buffalo's COVID-19 initiatives
Donation provides meals to City's Public Works employees, supports Evergreen Food Pantry and sponsors reading program.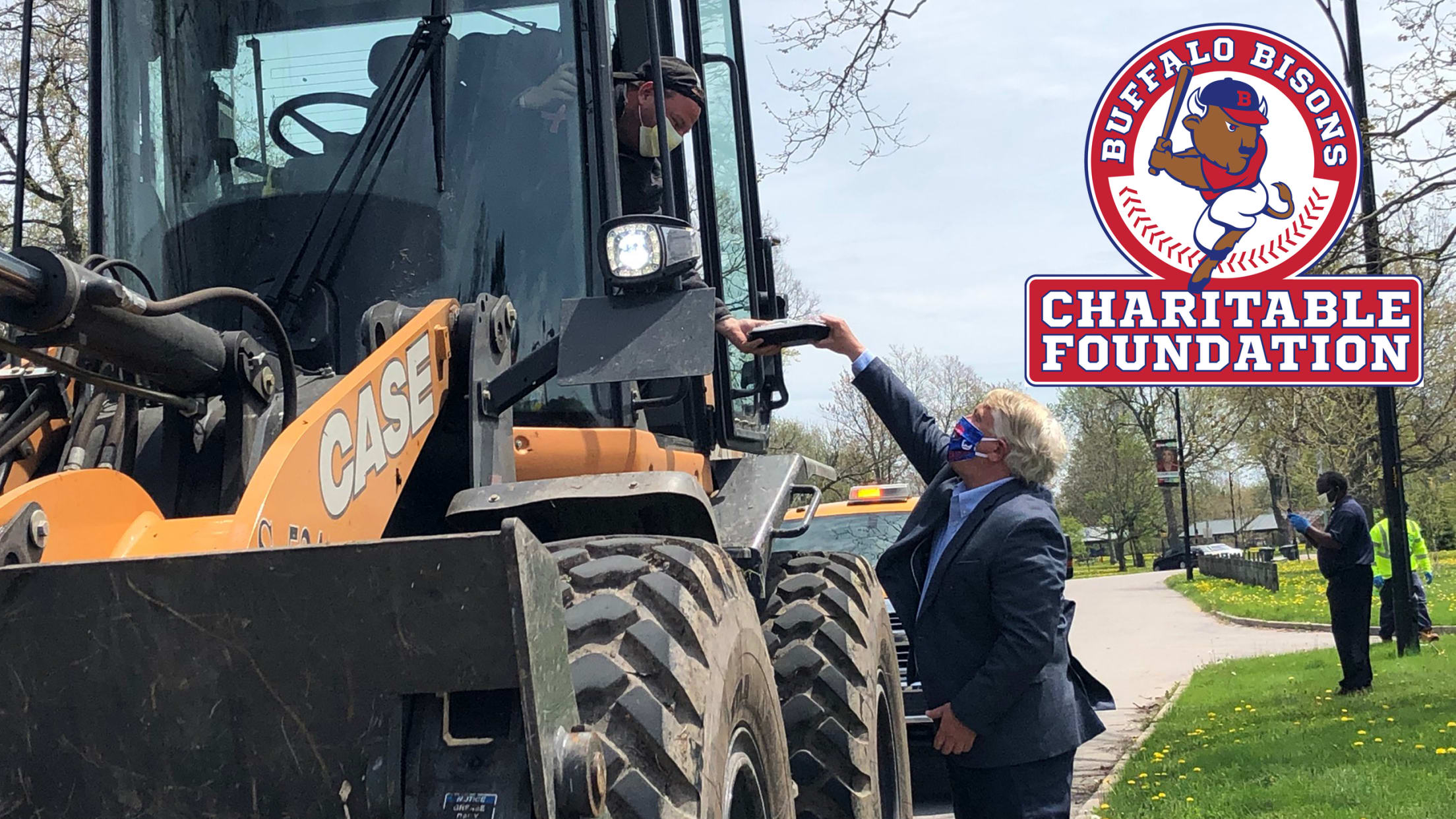 Mayor Byron W. Brown today thanked the City of Buffalo's hometown baseball team, the Buffalo Bisons, for donating $20,000 to assist the community during the COVID-19 emergency. The donation will provide funding to Evergreen Health for its food pantry and support a new COVID-19 testing site in one of the