All 2019 Bisons games FREE on MiLB.tv 
Get your baseball fix with over 6,500 minor leagues games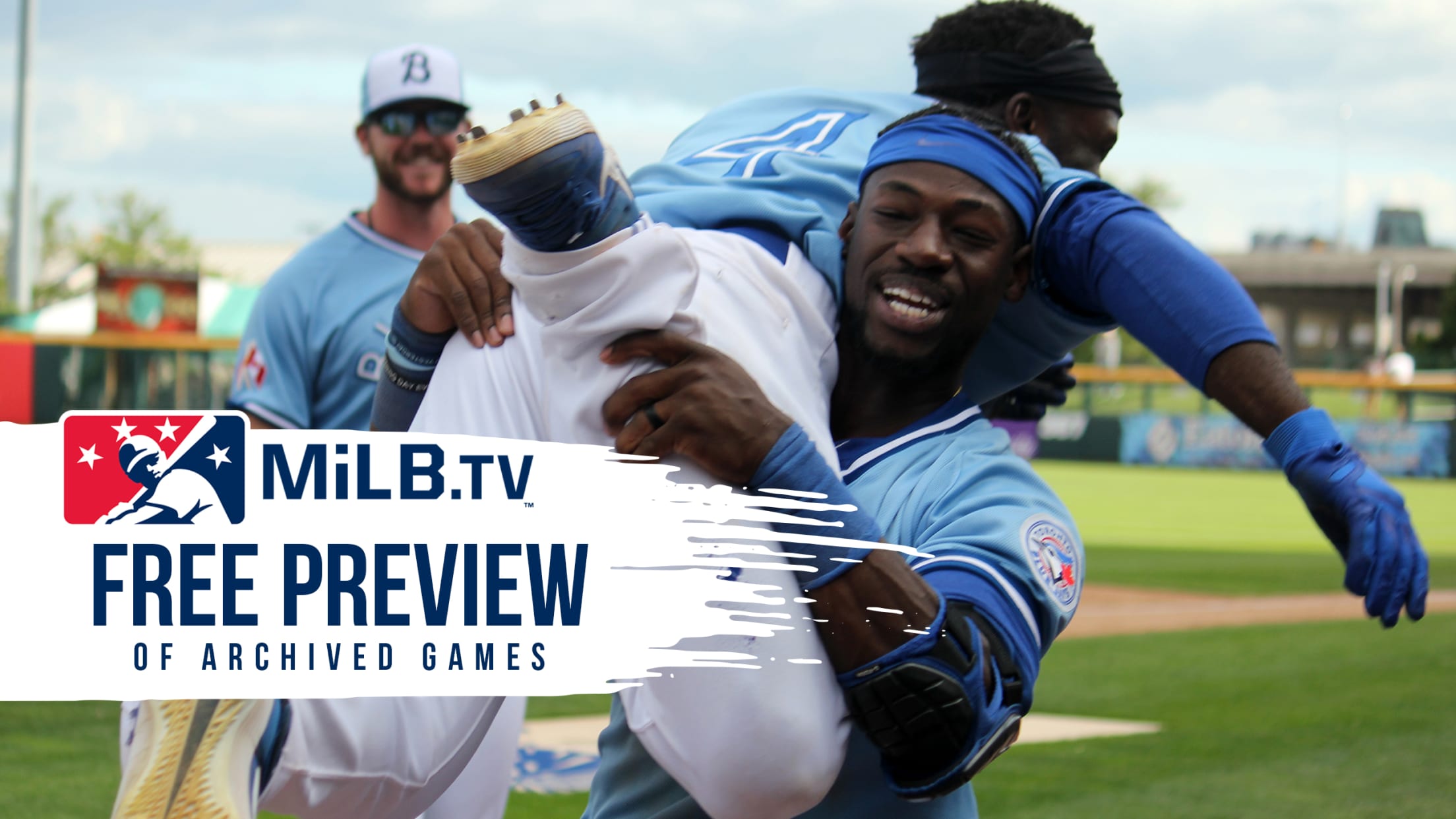 Just because ballparks around the country remains quiet for now, it doesn't mean you can't get your baseball fix! Minor League Baseball has announced that they have made all 6,500 MiLB.tv games from last season available for FREE for fans to view from home. That includes all 2019 Buffalo Bisons
Sahlen Field to remain temporarily closed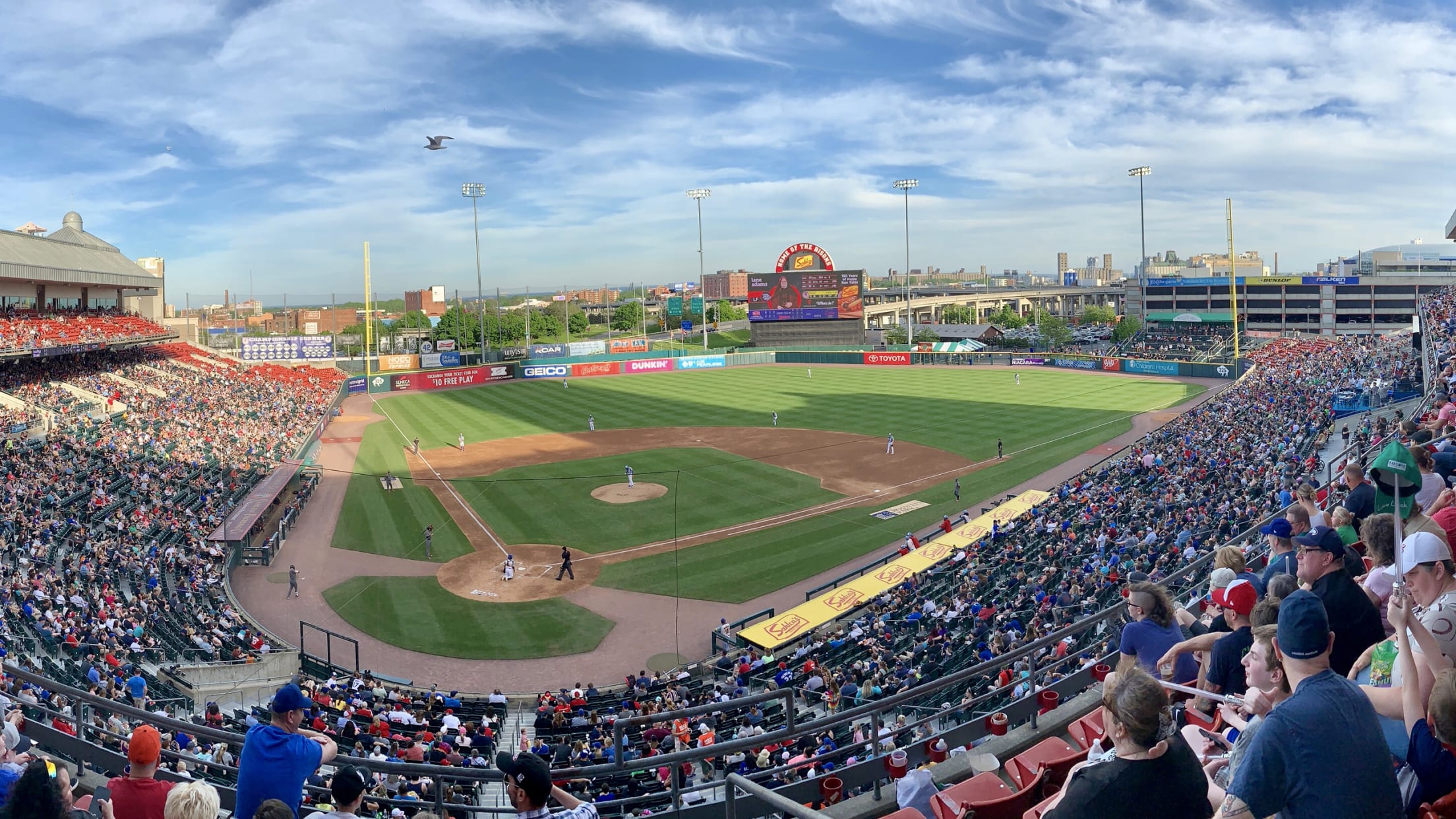 Bisons fans, Like you, we have been monitoring the coronavirus situation very closely and want to further communicate to you the following update from Sahlen Field. Effective starting Saturday, March 14, the Buffalo Bisons front office, ticket office, Consumer's Pub at the Park restaurant and the Batter's Box Gift Shop
Minor League Baseball delays the start of 2020 season
Statement from Minor League Baseball "In light of the current coronavirus outbreak, and after consultation with medical professionals and our partners at Major League Baseball, Minor League Baseball will delay the start of the 2020 Championship Season. We will continue to monitor the developments and will announce additional information about
All 2020 Single-Game Tickets on sale now!
Fans will pay no service fees, March 11-13
The greatest holiday in all of sports is just 39 days away. Opening Night at Sahlen Field will be a Honda fridaynightbash!® with fireworks on April 17 as the Buffalo Bisons host the Rochester Red Wings. Today, the team announced that all 2020 Single-Game Tickets will go on sale Wednesday,
Bisons to accept Canadian money 'at-par' for single-game tickets through May 3
Promotion good for any future single-game ticket purchased by May 3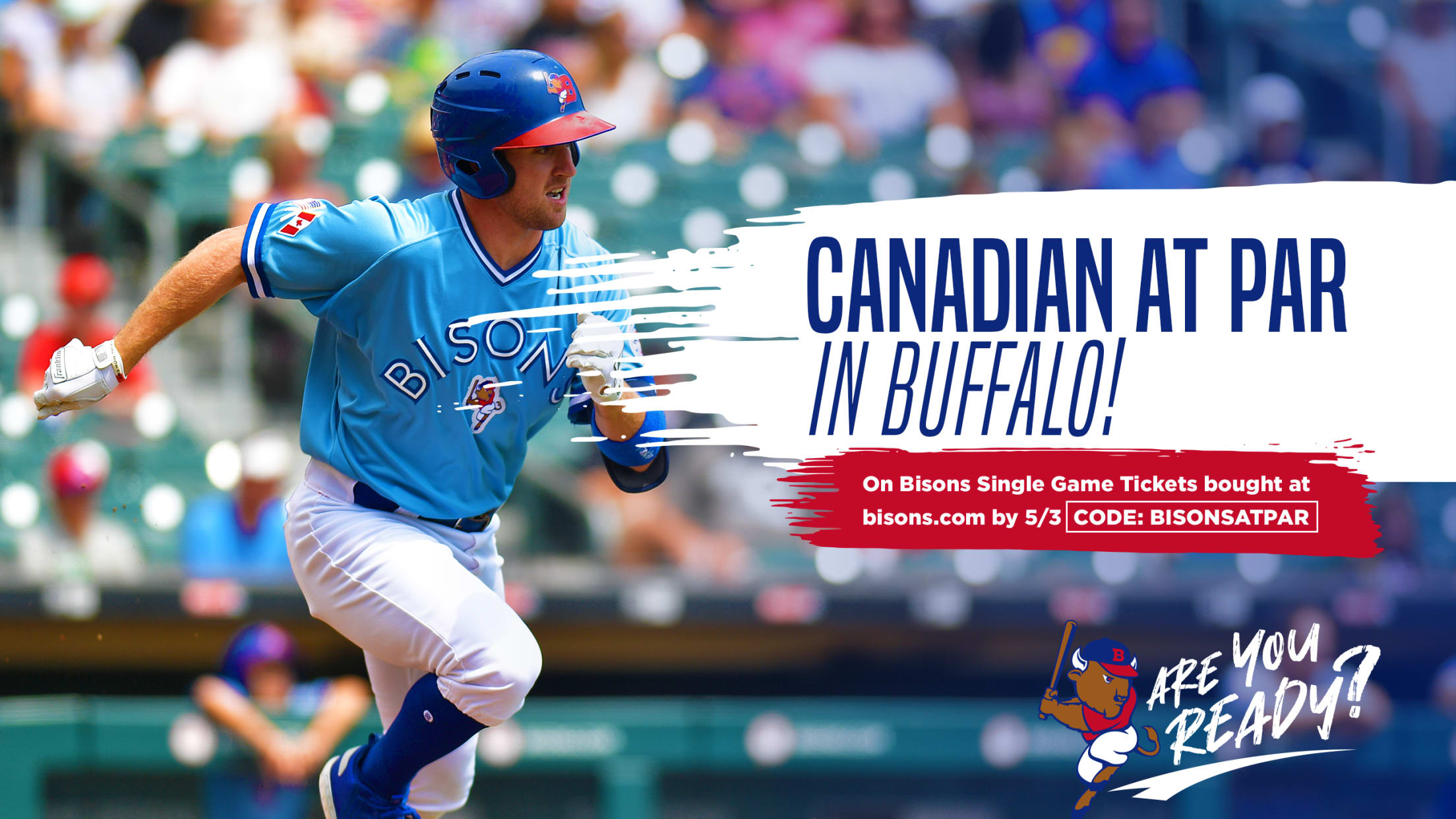 For years, the Bisons baseball family has extended to the great fans of Southern Ontario and all of Canada and today the team is excited to announce that they will once again accept Canadian Money 'At Par' for the purchase of single-game tickets by Canadian residents through Sunday, May 3.
Kivlehan, Zeuch among 10 assigned to Blue Jays minor league camp
Toronto trims Major Leauge camp roster by 10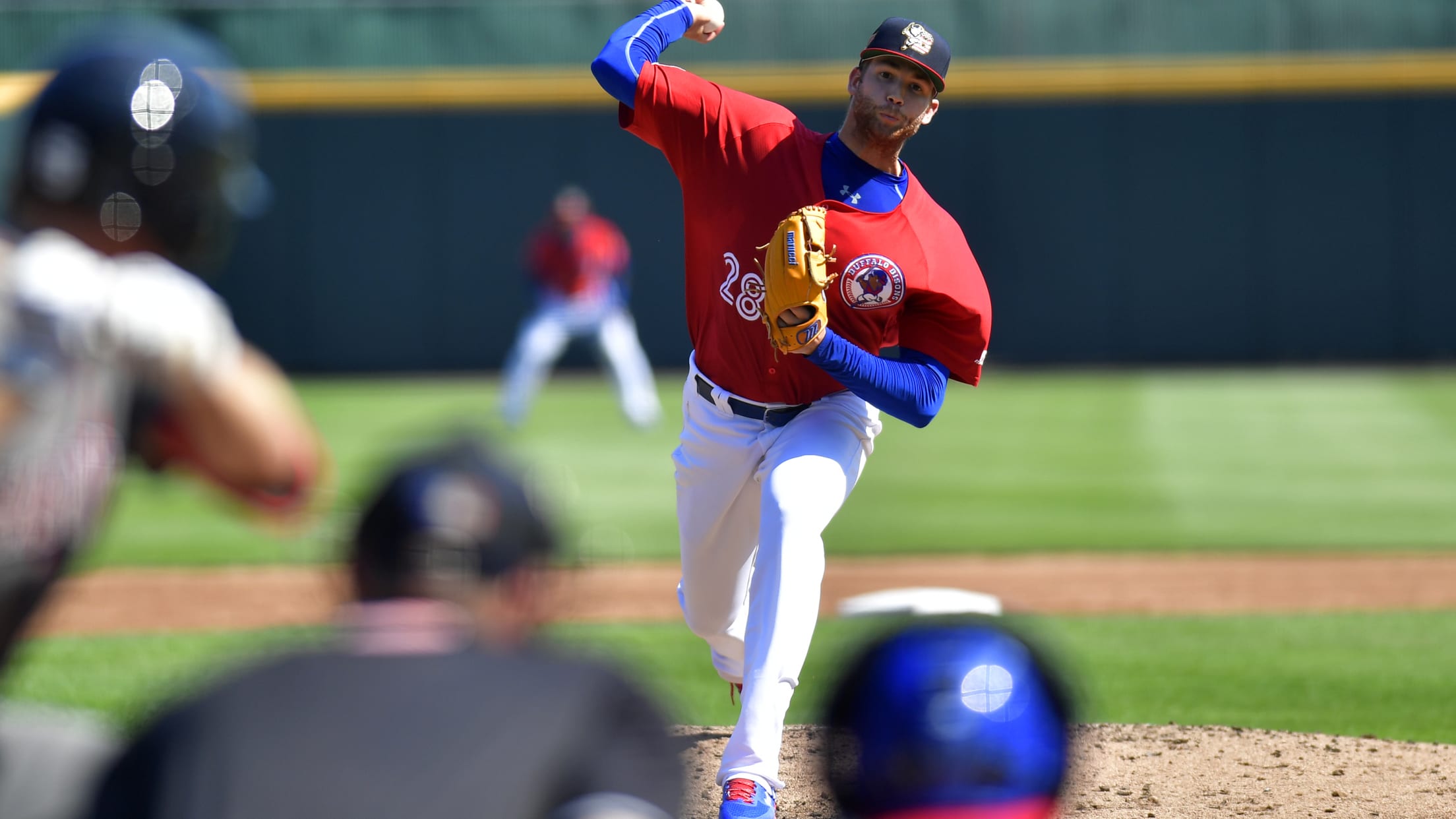 The Toronto Blue Jays trimmed their Major League spring roster by 10 players on Tuesday afternoon with a pair of 2019 Bisons being sent to the minor league side of camp. Reigning Bisons home run leader infielder Patrick Kivlehan was reassigned while RHP T.J. Zeuch was optioned by the big
UPDATE: March 14 Open Interviews CANCELED
Be a part of the Bisons ballpark team this season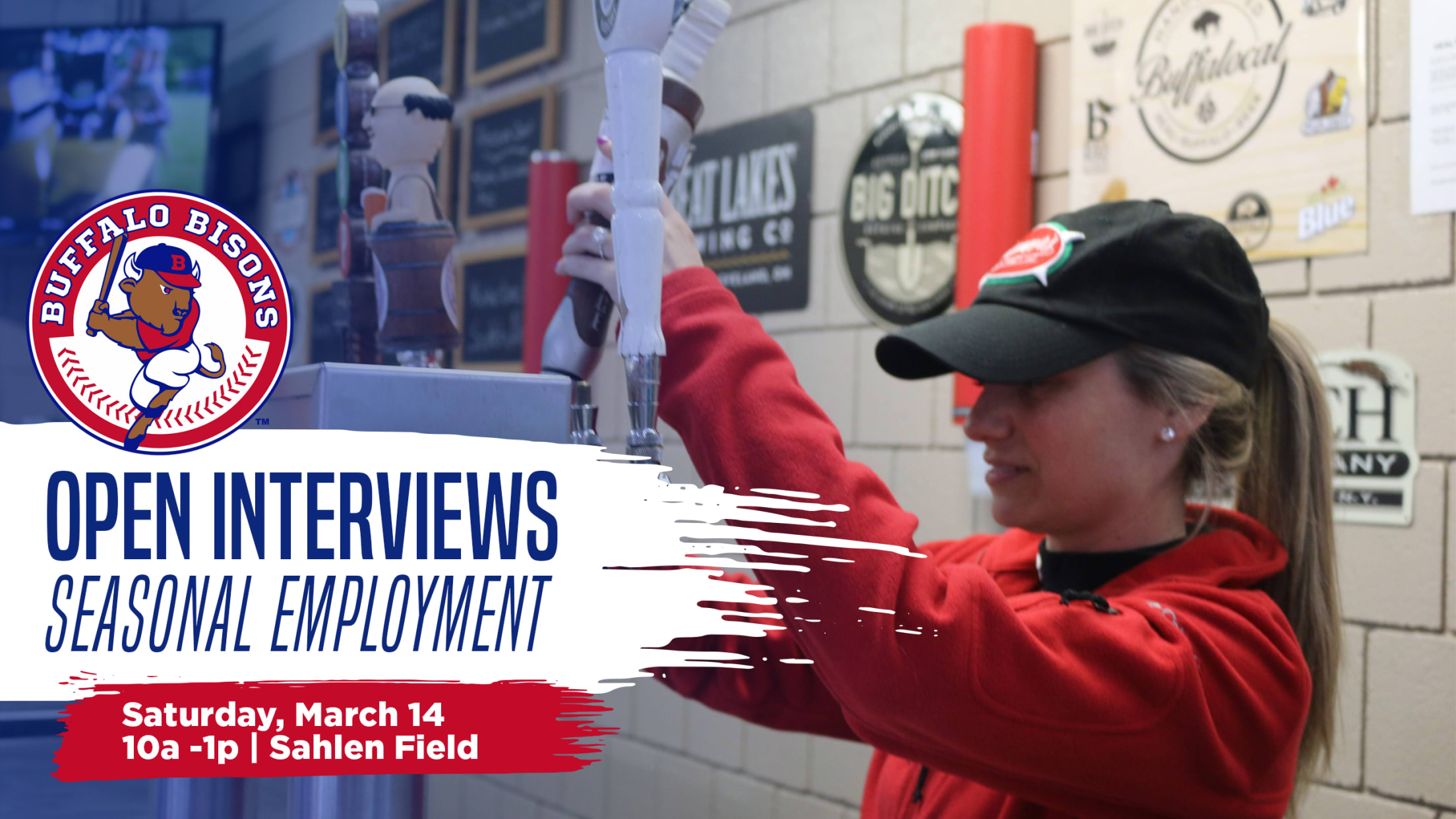 UPDATE: Please note that the Open Interviews for seasonal employment scheduled for Saturday, March 14 HAVE BEEN CANCELED. Interested candidates can still apply for positions online by visiting the Bisons.com employment page. For more information, applicants can also call (716) 846-2084.
Anthony Sprague named general manager of the Buffalo Bisons
Bisbing, Lundquist, Cerabone & Fiscella also receive promotions within Bisons front office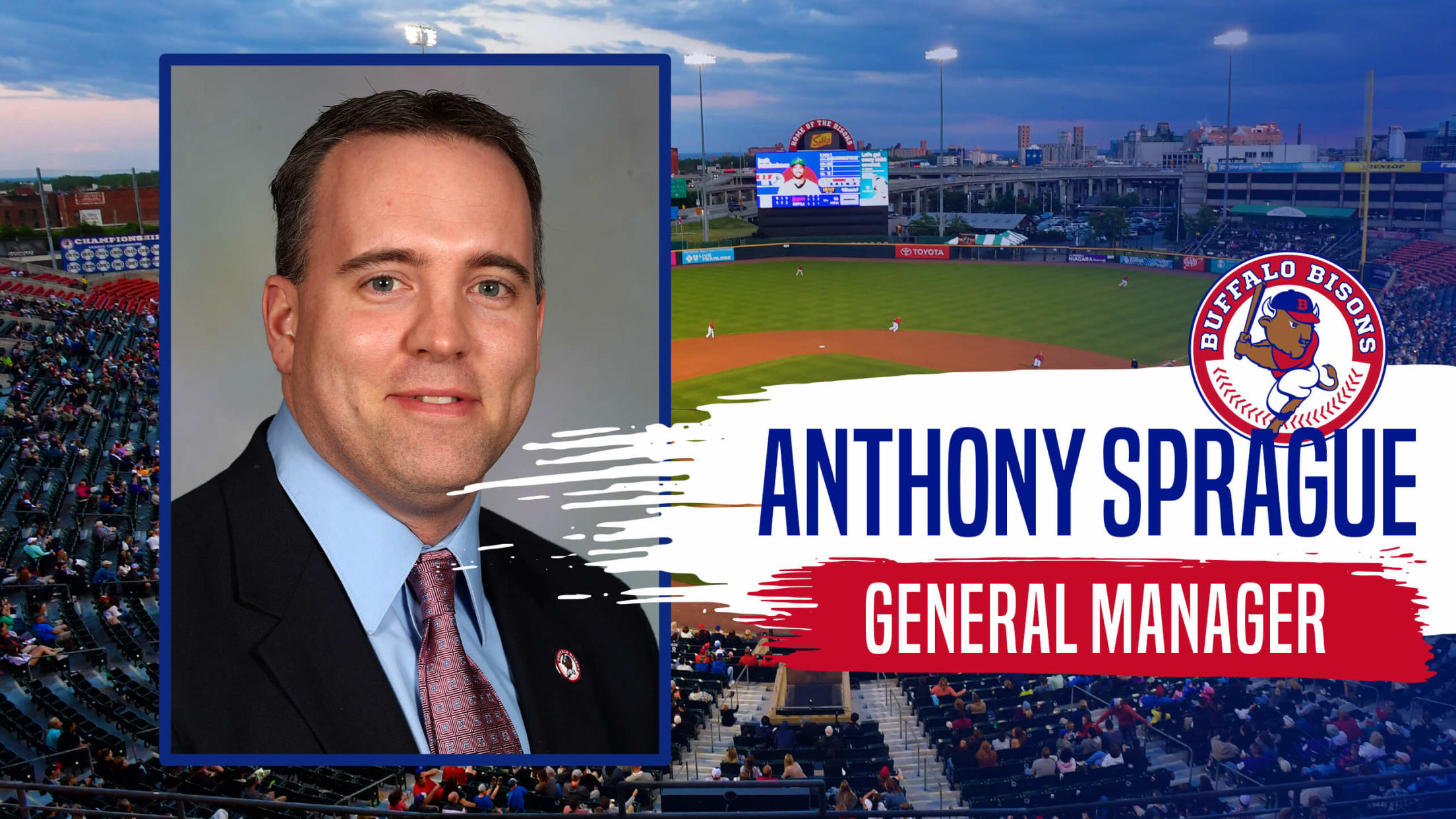 Rich Baseball Operations today announced that Anthony Sprague has been named General Manager of the Buffalo Bisons. Approaching his 19th season with the organization, Sprague becomes just the third General Manager in the club's modern Triple-A era and only the 20th in the 136-year history of the franchise.Sprague takes over
March 21 Open House postponed
Details on the FREE family event are to be announced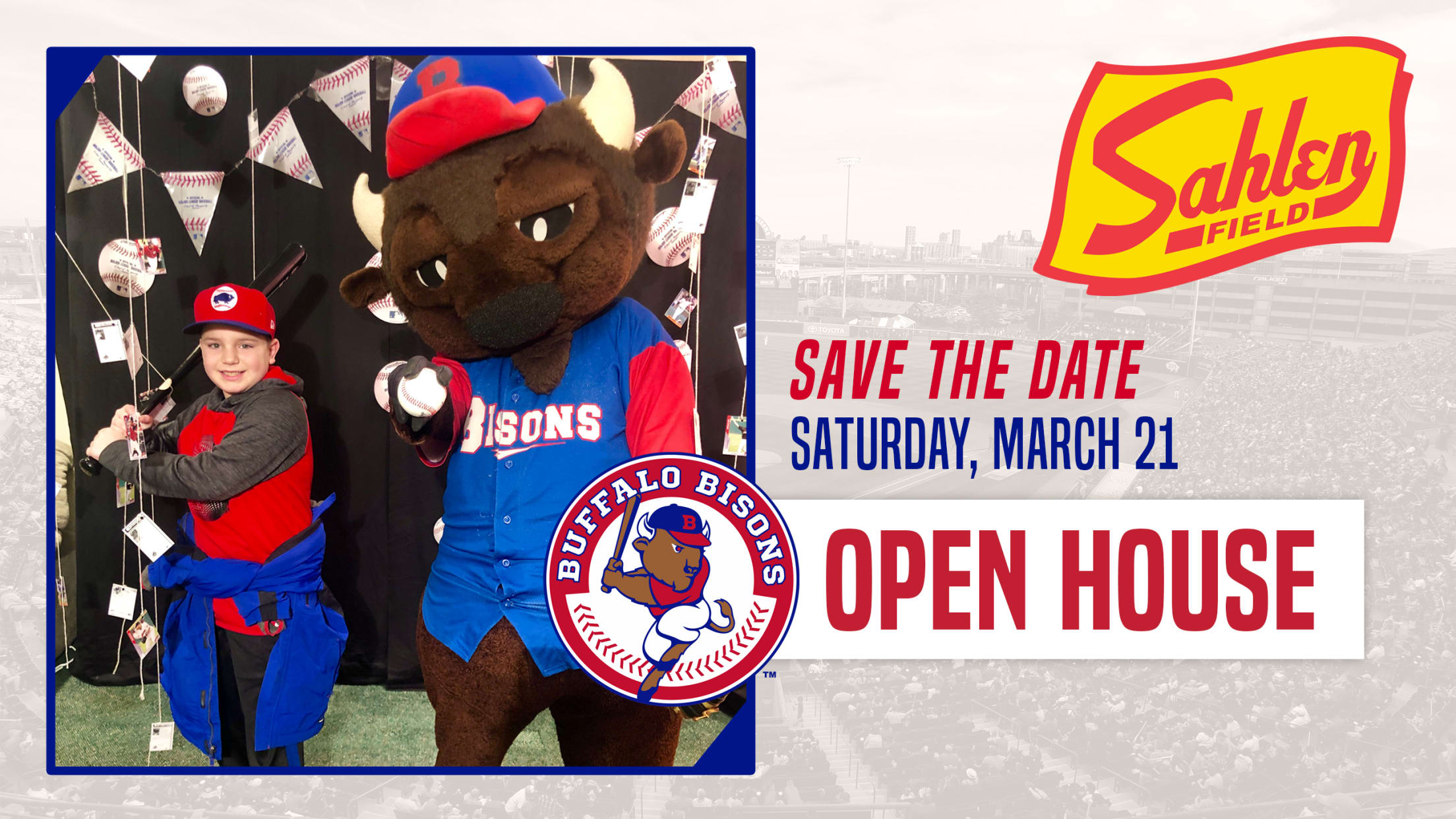 UPDATE: The safety of our fans, players and ballpark staff is and will always be our top priority. This year's Family Day Open House scheduled for Saturday, March 21 at Sahlen Field has been postponed.
Power Alley Podcast: Manager Ken Huckaby thoughts entering camp
New Bisons manager has his coaching staff set for 2020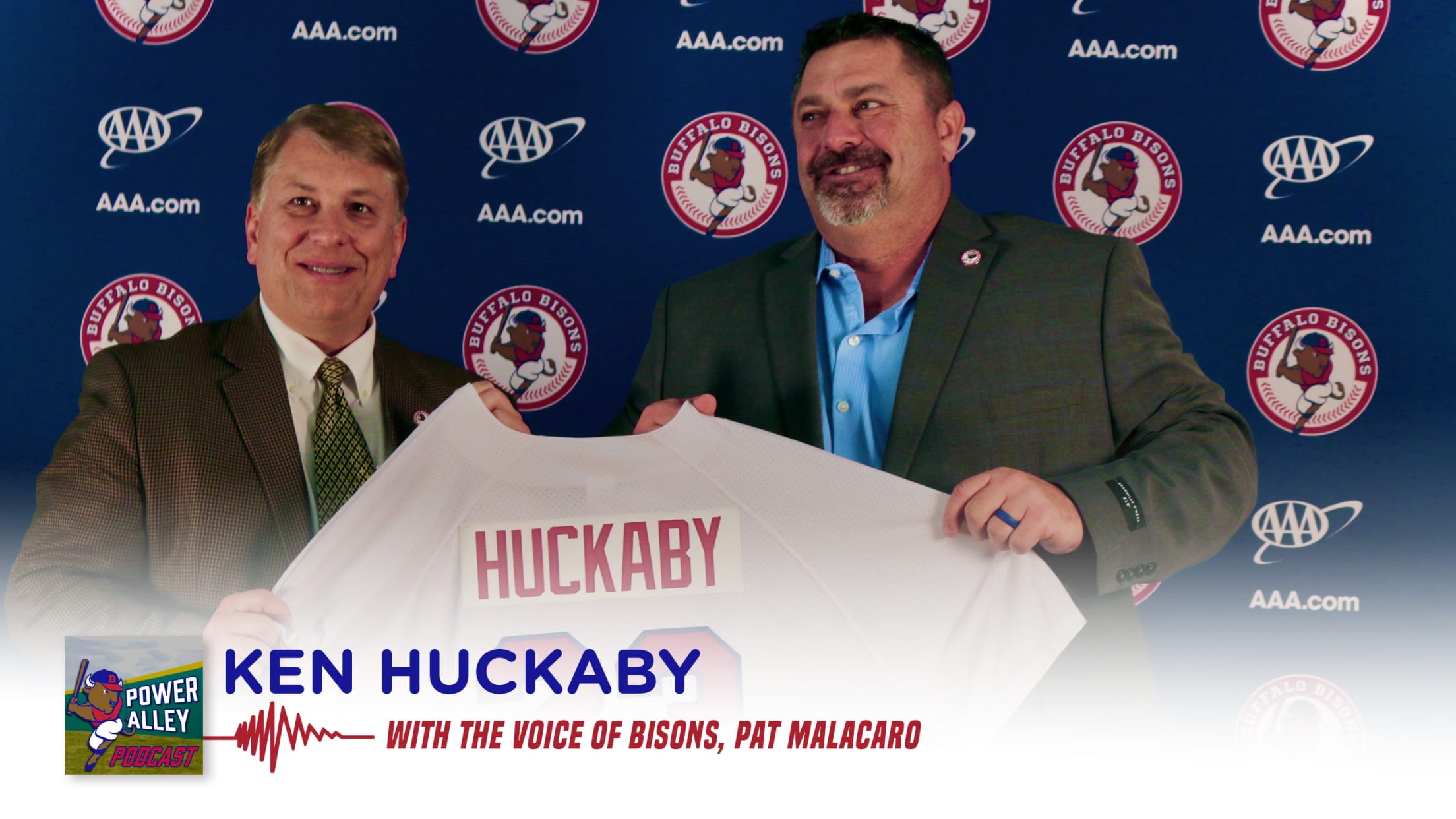 On the latest episode of the Power Alley Podcast, the Voice of the Bisons Pat Malacaro chats with manager Ken Huckaby ahead of the start of Spring Training this week.>>>LISTEN NOWThe two discuss the coaching staff that was announced last week, including hitting coach Corey Hart and pitching coach Jeff
Bisons announce 2020 Promo Schedule
Star Wars Night, Hockey Night, Bo Bichette Bobbleheads, 6 Dog Days and lots of Fireworks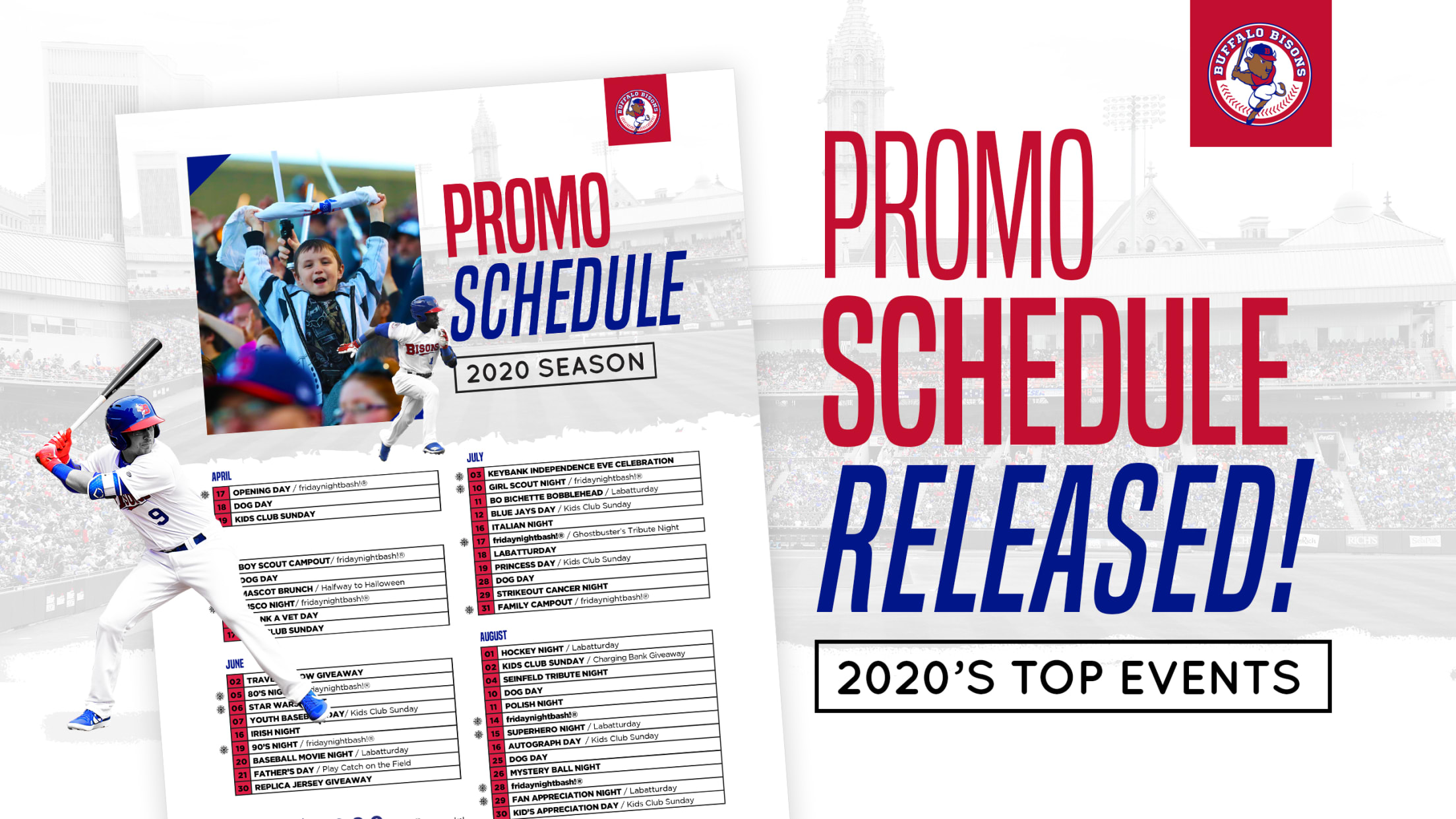 The Buffalo Bisons today unveiled their preliminary 2020 Promotional Schedule with a lineup filled with fun events, great giveaways and plenty of fireworks that will ensure Sahlen Field is once again the home of the absolute best sports and family entertainment experience!The countdown to the start of the 2020 season
'The Herd' is back: Game-of-the-Month Memberships include even more benefits
Get tickets & exclusive perks with savings over 40%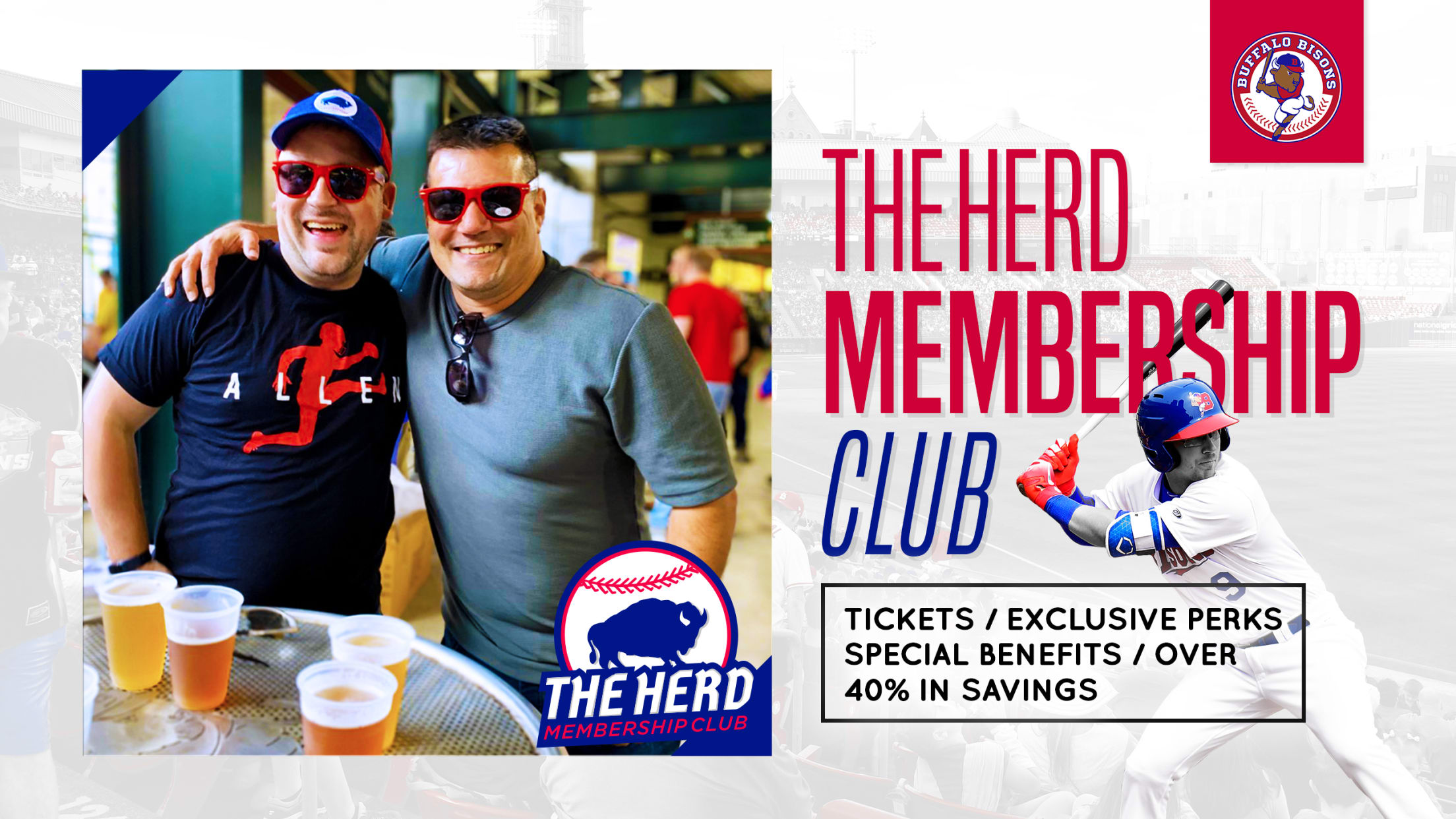 Back by popular demand, the Bisons are offering their fans a unique way to save money while attending their favorite events throughout the 2020 season.'The Herd' Ticket Membership Club is the best way for you to get to games at Sahlen Field each month of the season, enjoy exclusive ballpark
'Season Starter' pack includes Opening Day, 75% in savings
Get your first 10 games of 2020 for only $3.90 a ticket!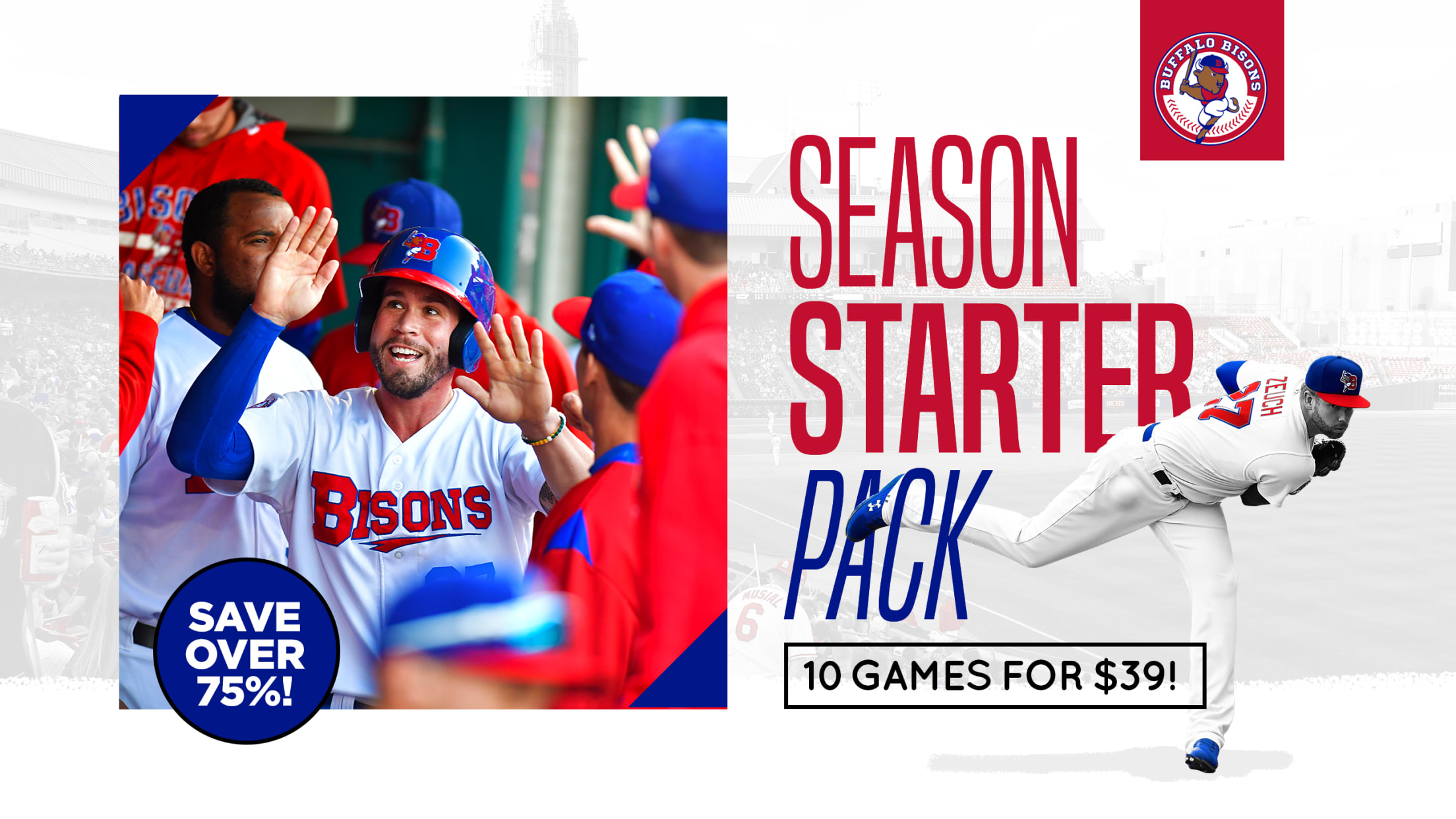 Please note: the 2020 Season Starter Pack is no longer available.It's one of the best deals at the ballpark, and the best way to put the winter in the rearview mirror and welcome the return of Bisons Baseball to Sahlen Field.Back by popular demand, 'Season Starter Packs' are now on
White, Hart return as Blue Jays announce Herd coaching staff
Jeff Ware takes over as Bisons' new pitching coach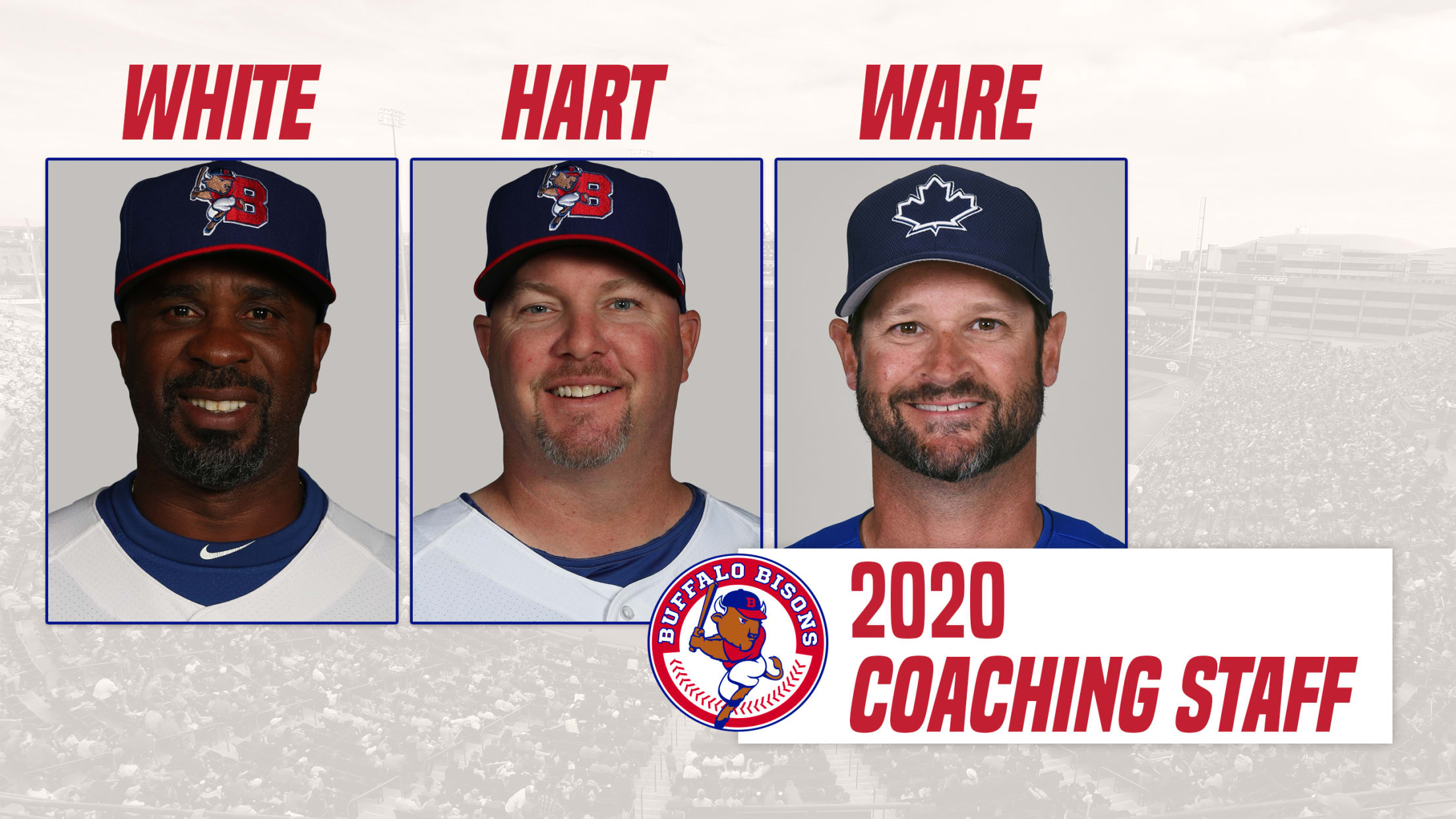 Today the Toronto Blue Jays announced the Buffalo Bisons coaching staff that will serve under manager KEN HUCKABY for the 2020 season. Hitting coach COREY HART and position coach DEVON WHITE return to Buffalo for another season, while JEFF WARE has been named the new pitching coach of the Herd.Additionally,
Thursday: 50% OFF entire Bisons.com Shop
For one day only, take 50% OFF entire online shop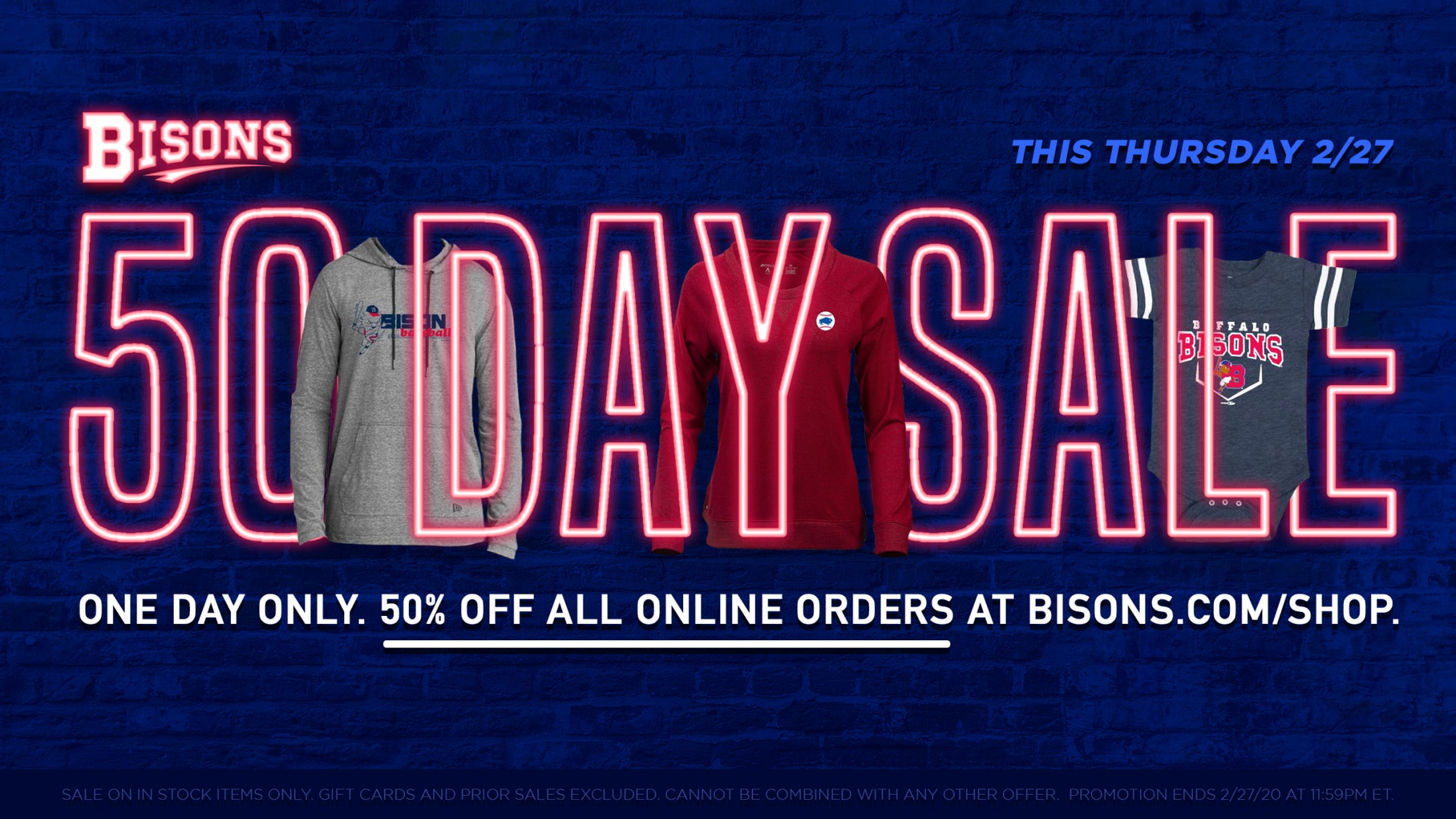 The season is near and it's time for the best deal of the year at Bisons.com!Our fan-favorite "50-Days, 50% OFF Sale" in the Bisons.com online shop is back for ONE DAY ONLY - Thursday, February 27.This Thursday, we'll be 50 days out from Opening Night at Sahlen Field on April
FLASH SALE: $10 Tickets to all 2020 Giveaway Dates
Sale through Sunday, March 1 includes Bo Bichette Bobblehead Day, Opening Day, Father's Day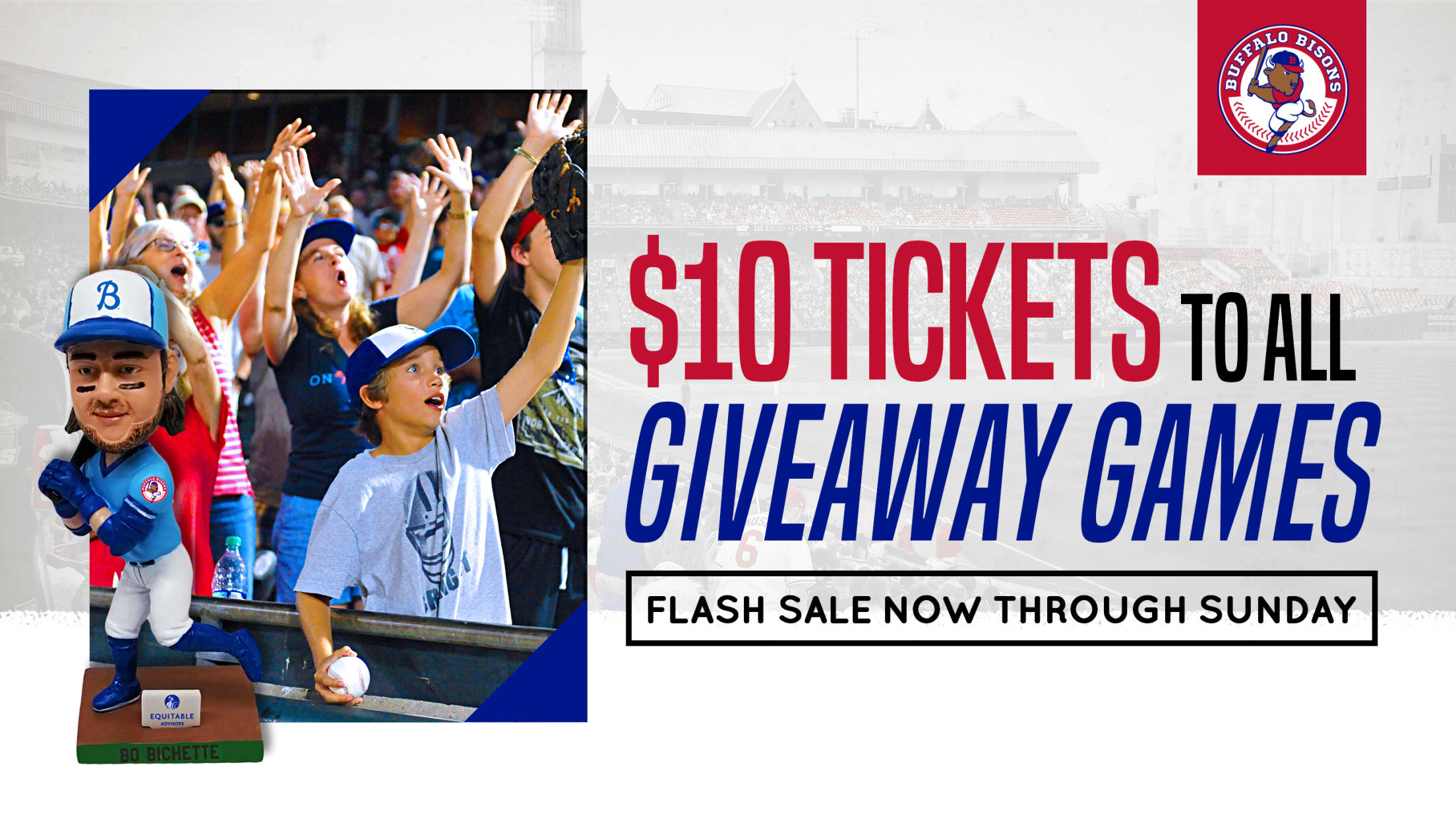 Talk about getting more for less!The Bisons have doubled down on their 11 Giveaway dates planned for the 2020 season with a special Flash Sale of Single-Game Tickets of those games for ONLY $10 EACH… That's a savings of 40%!!!This special offer runs now through Sunday, March 1, includes such
Blue Jays add former World Series champ in Rzepczynski
Southpaw has made 506 career Big League appearances
The Toronto Blue Jays today announced the signing of LHP Marc Rzepczynski to a minor league deal with an invitation to Spring Training.The reliever was originally drafted in the 5th round of the 2007 MLB Draft by the Jays and made his Major League debut with Toronto in 2009. Rzepczynski
Herd Chronicles: The manager who homered 3 times in a game
Player-manager Billy Webb with a performance unlike any other
This article is written by Brian Frank of HerdChronicles.com, a website dedicated to some of the many great stories from the storied history of the Buffalo Bisons. Frank has done extensive research on the early days of the Bisons and shares tremendous stories about the team and baseball in the
FLASH SALE: All Honda fridaynightbash! tickets just $10 each
SAVE 40% - The best deal for the best nights at the ballpark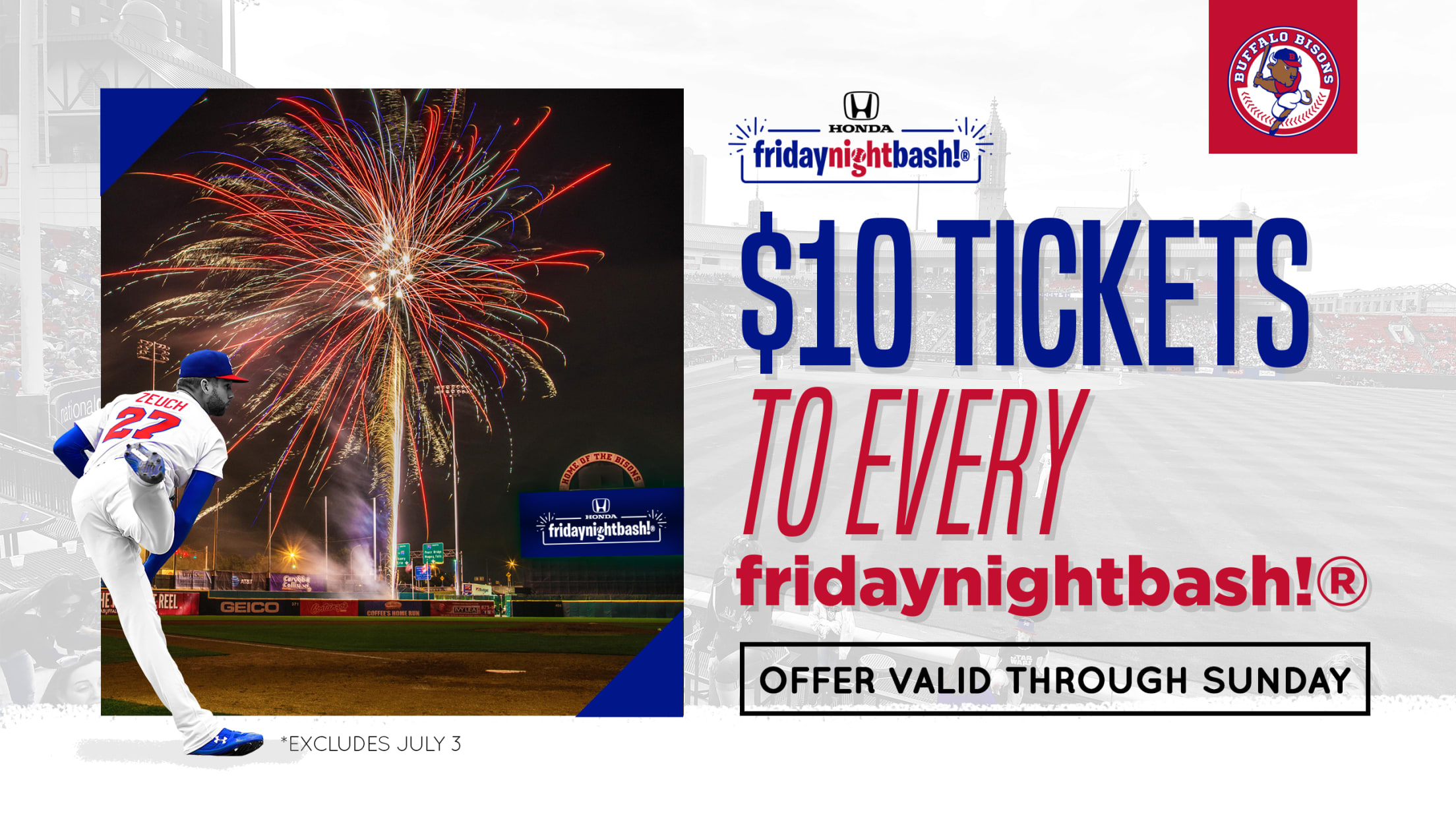 This…Deal…Rocks!There's nothing like getting your summer weekends started with a Honda fridaynightbash! at Sahlen Field. And for the first time ever, we are putting all single-game tickets for the fan-favorite night on sale early and at 40% OFF!!!!In celebration of pitchers and catchers reporting to camp this week, we are
Blue Jays add veteran Petricka with minor league deal
Righty posted a 0.78 ERA in 16 outings with Herd in 2018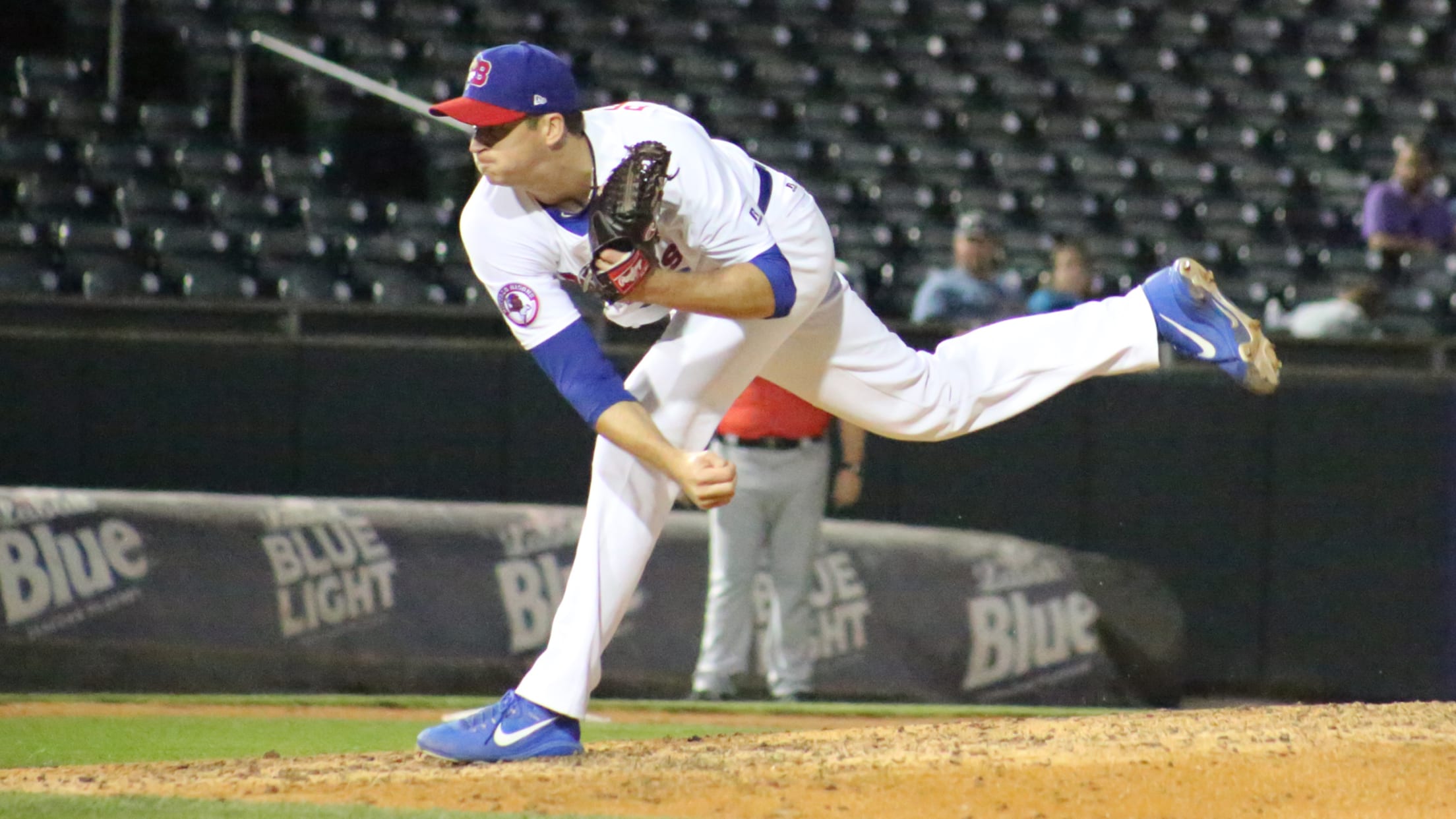 The Toronto Blue Jays have announced that they have signed RHP Jake Petricka to a minor league contract with an invitation to Spring Training.Petricka pitched for both the Blue Jays and Bisons during the 2018 season, amassing 57 total appearances between Triple-A and the Big Leagues. The right-hander did not
Pearson, Snead, Tice among seven 2019 Bisons invited to Blue Jays camp.
Blue Jays sign LHP Brian Moran to minor league deal.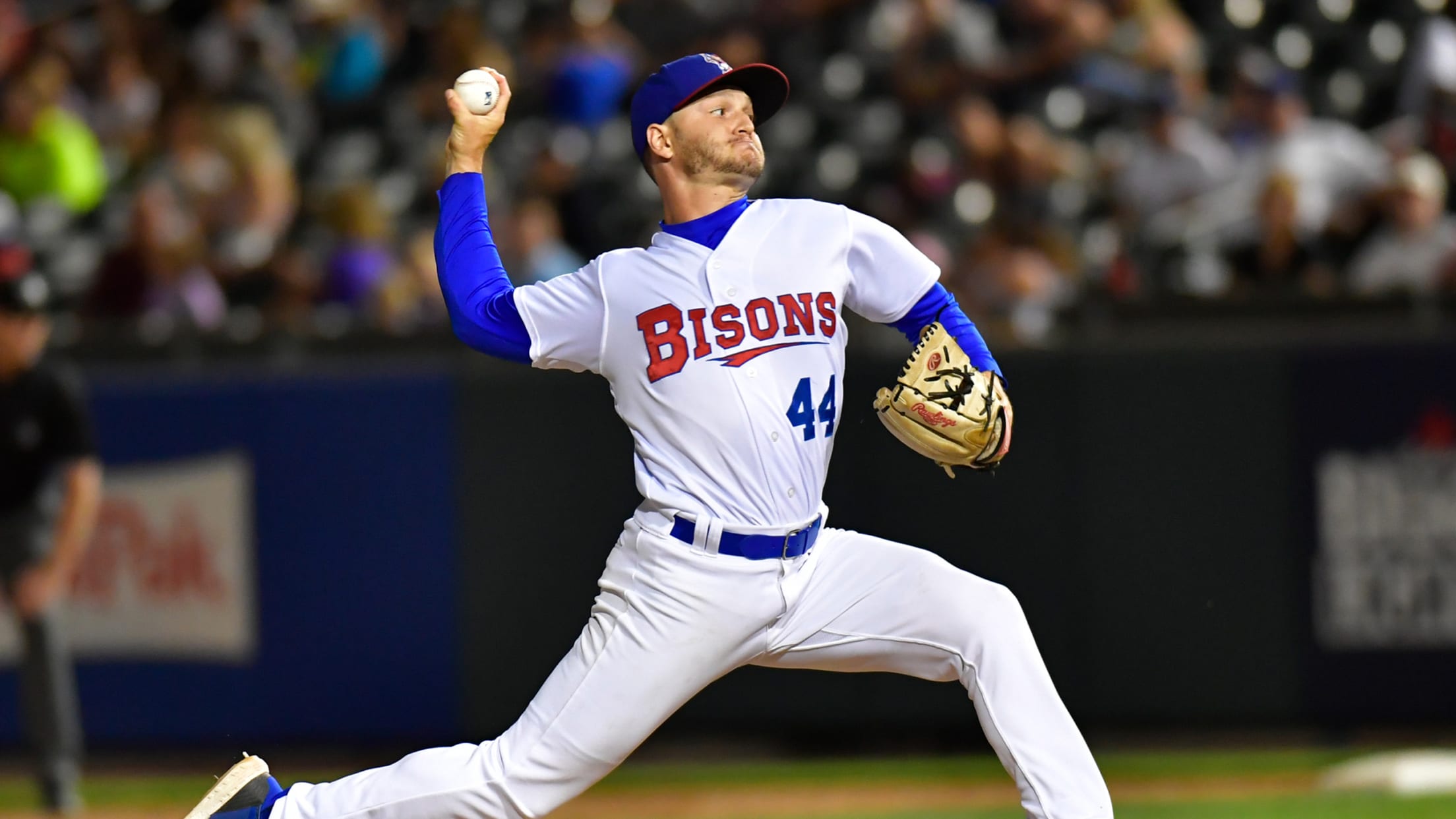 The Toronto Blue Jays today announced a list of 12 non-roster invites to big league Spring Training, including 2019 Bisons pitchers Nate Pearson, Kirby Snead and Ty Tice. In all, seven non 40-man players from last year's Herd will get their chance to show their talents to the Blue Jays
FLASH SALE: Get 2 FREE Sahlen's Hot Dogs with your Opening Night tickets
Limited time offer available for all 10 April home games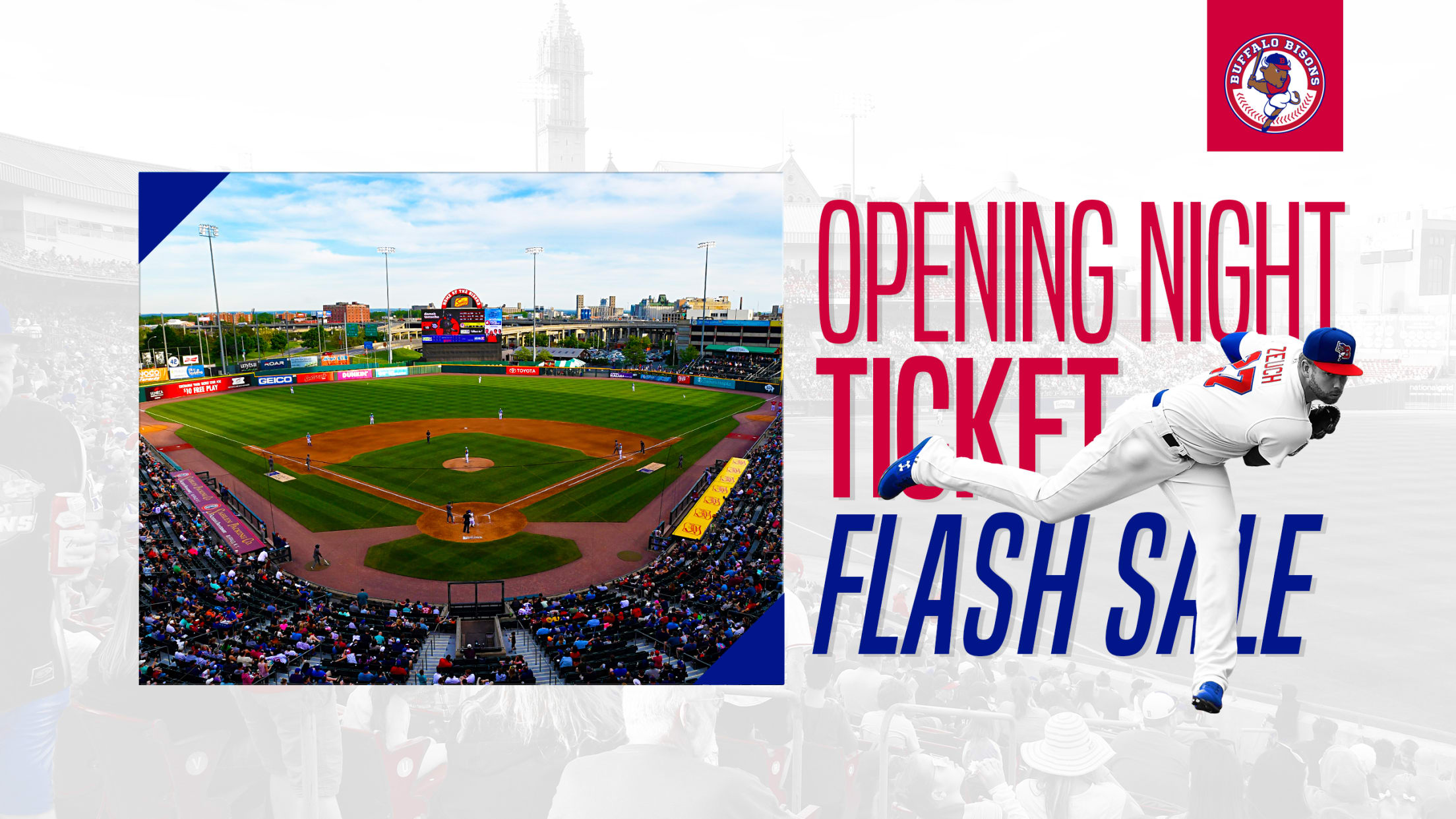 It's been a long off season… and we're getting hungry for the return of Bisons baseball at Sahlen Field!So, for the first time ever, we're putting single-game tickets for Opening Night at Sahlen Field on sale in January with a special offer that will feed your baseball spirit… and your
Tejada, Panik, Cantwell among players signed to minor league deals by Blue Jays
Toronto gives five players invites to MLB camp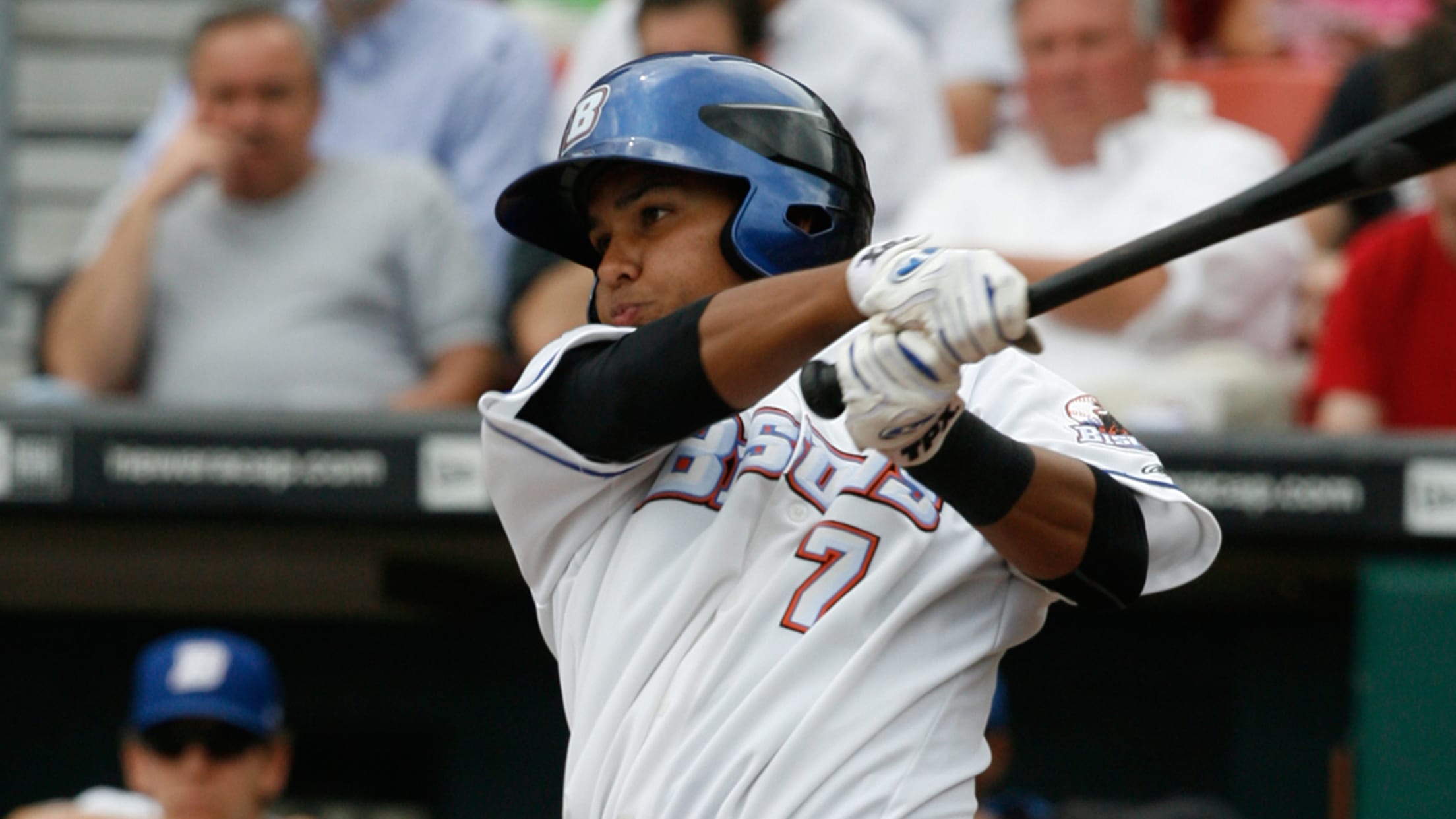 The Toronto Blue Jays have announced several Minor League free agent signings with invitations to Spring Training, including 2019 Bisons C Patrick Cantwell, former Bisons INF Rubén Tejada and with RHP Ryan Dull, catcher Caleb Joseph and infielder Joe Panik.Cantwell was named the Herd's 2019 'Fremo' Vallone Community Service Award
LIMITED TIME: Catch a Bisons game in a suite with food for only $259
'Hot Stove Suite' special is available through January 31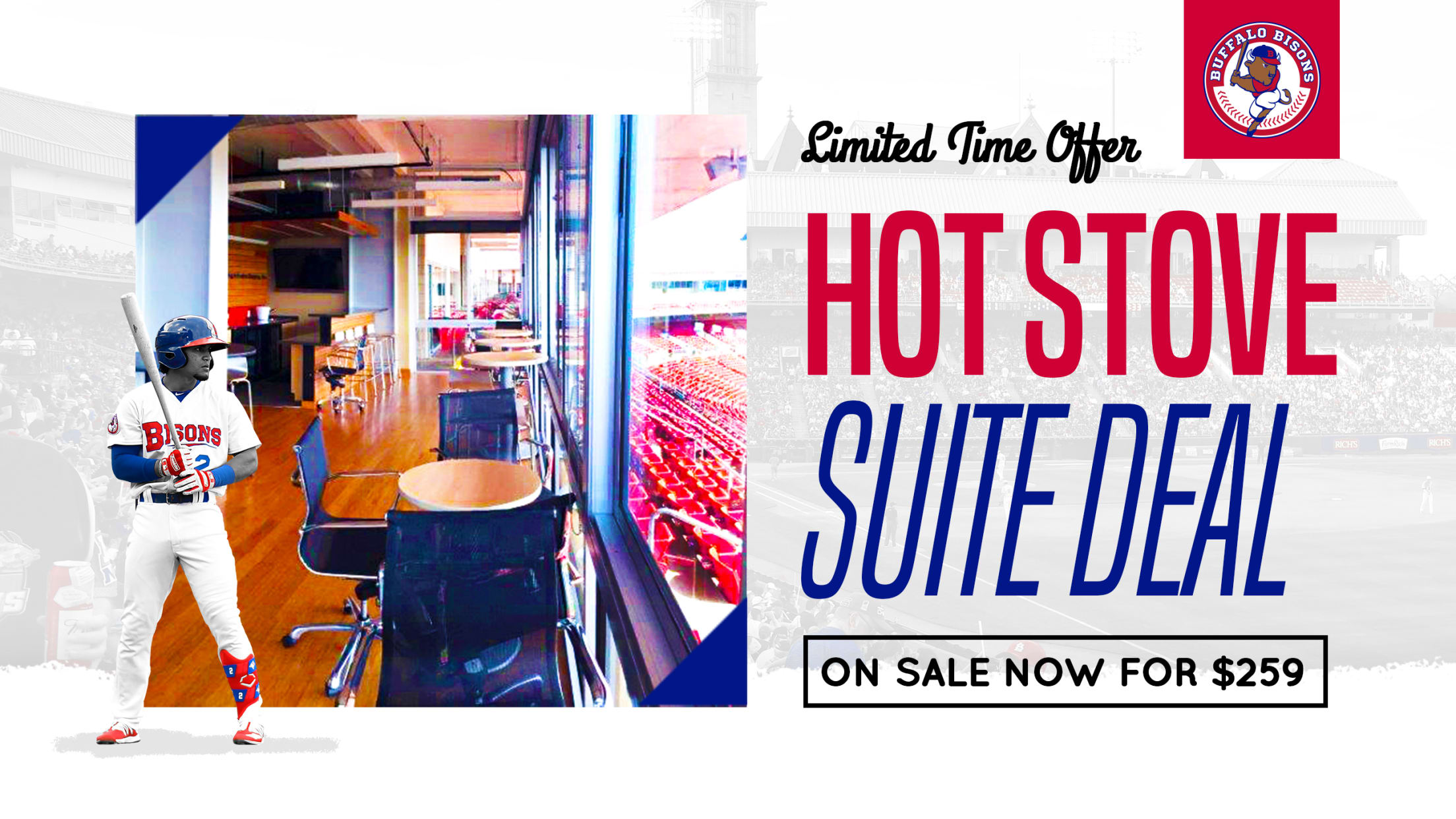 For a limited time, you can get the best deal for catching your next Bisons game in one the best spots in the ballpark!Now until January 31, the Bisons are running their popular 'Hot Stove Suite' special that gets you in a club level suite at Sahlen Field for only
Herd Chronicles: Anthony Kay's Journey to Toronto
Southpaw impresses in Buffalo after being acquired by Blue Jays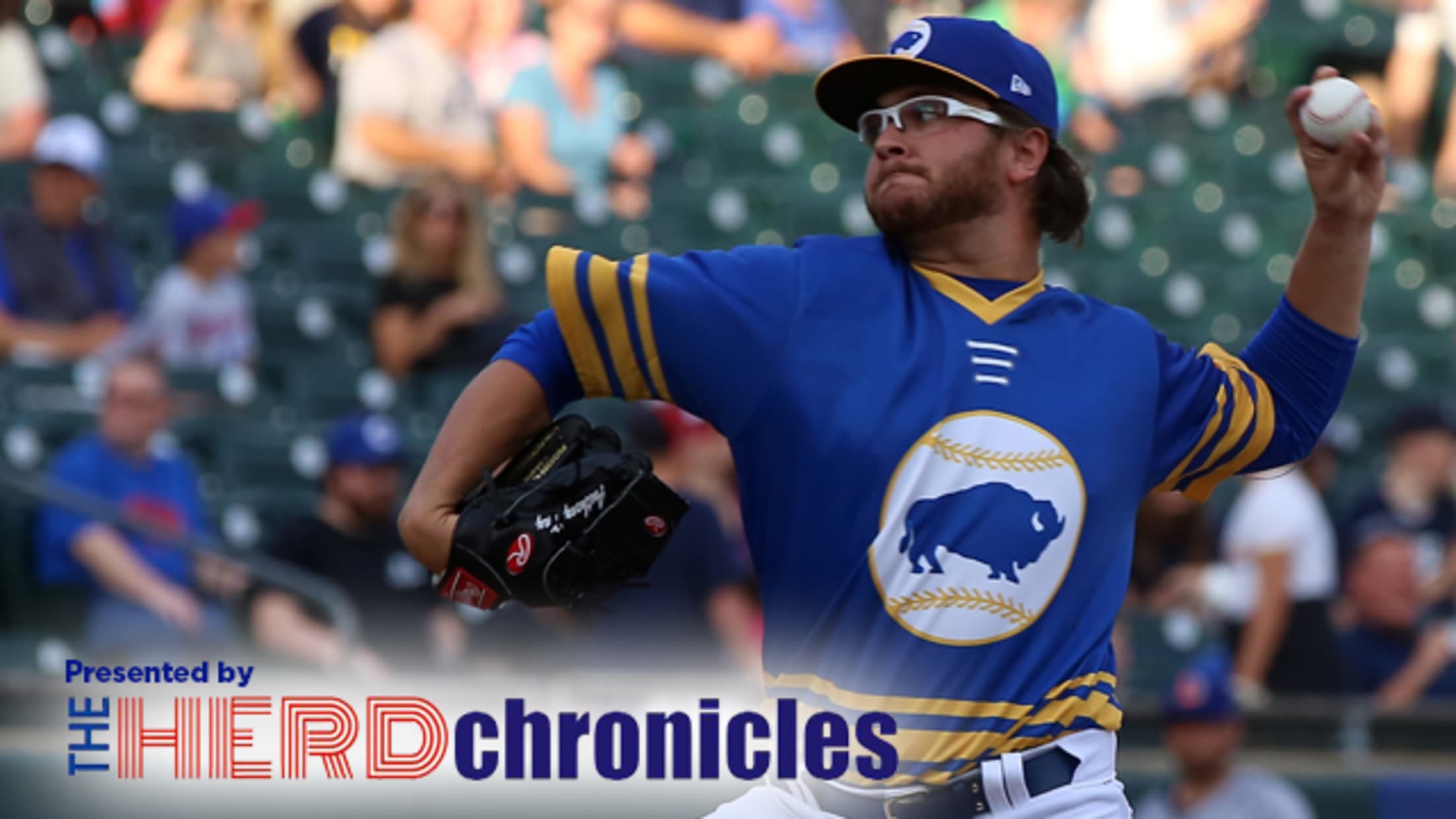 This article is written by Brian Frank of HerdChronicles.com, a website dedicated to some of the many great stories from the storied history of the Buffalo Bisons. Frank has done extensive research on the early days of the Bisons and shares tremendous stories about the team and baseball in the