BlueClaws Announce 2018 Preliminary Opening Day Roster
Season begins Thursday night in Kannapolis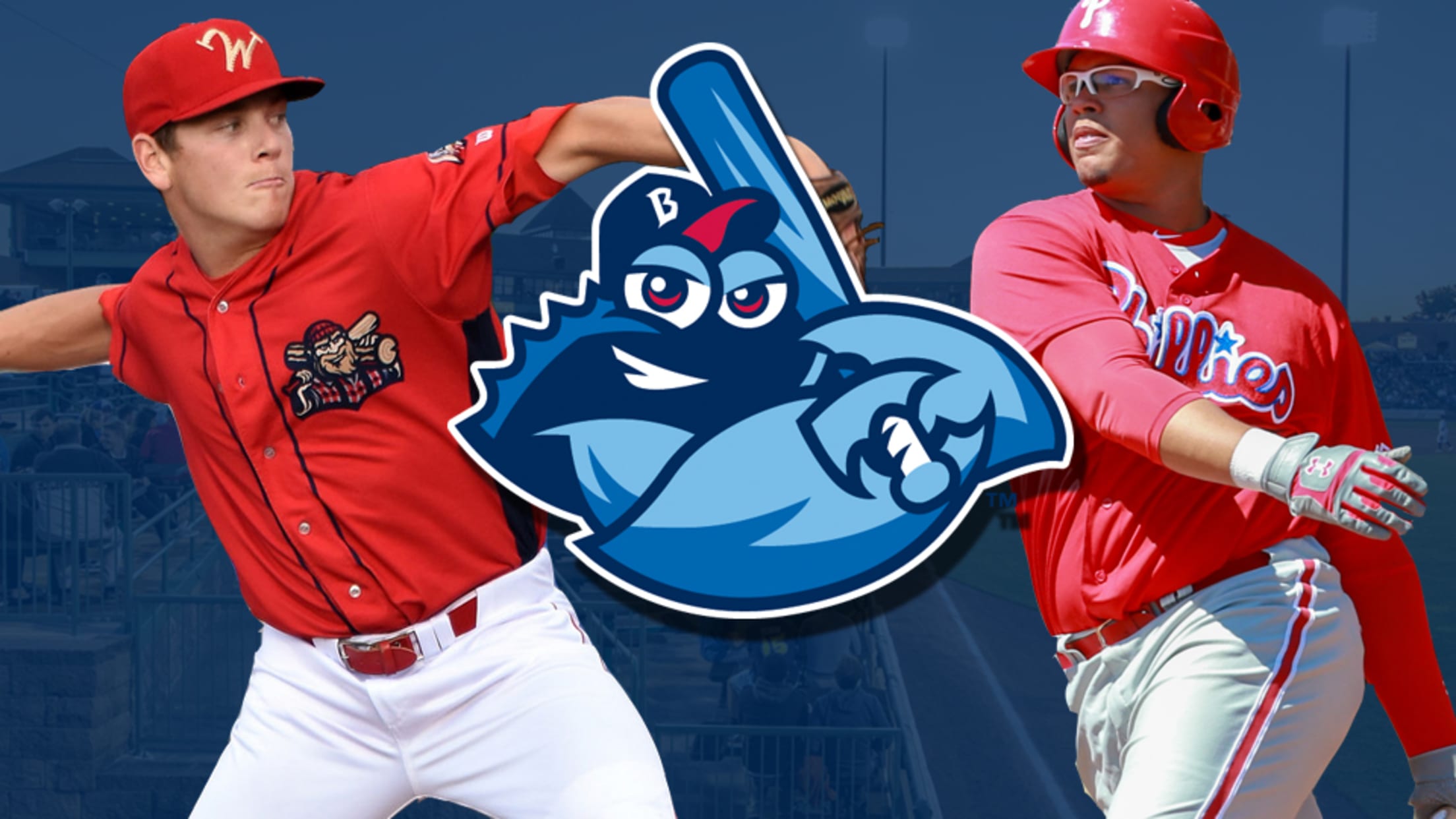 Jhailyn Ortiz and Spencer Howard lead the BlueClaws 2018 preliminary roster with the season set to start on Thursday night. ---
Jhailyn Ortiz and Spencer Howard lead the BlueClaws 2018 preliminary roster with the season set to start on Thursday night.
---
LAKEWOOD, NJ - In conjunction with the Philadelphia Phillies, the BlueClaws have announced their preliminary 2018 Opening Day roster. The BlueClaws open the season on Thursday in Kannapolis, with the home opener on April 12th against Delmarva.
The roster is led by Phillies outfield prospects Jhailyn Ortiz and Simon Muzziotto as well as pitcher Spencer Howard, a 2017 second-round draft choice.
Click here for a pdf version of the BlueClaws preliminary Opening Day roster.
The BlueClaws preliminary roster includes four of the top 30 prospects in the system per baseball America: OF Jhailyn Ortiz (#7), OF Simon Muzziotti (#14), RHP Spencer Howard (#18), and 2B Daniel Brito (#20).
HELPFUL LINKS - Order Tickets Online, BlueClaws Mini Plans, BlueClaws Group Outings, BlueClaws Promotional Schedule
Ortiz, 19, hit .302 with eight home runs and five stolen bases with Williamsport last year after opening his career with the Gulf Coast League Phillies. He'll be joined in the outfield by Muzziotti, 19, who made his stateside debut with the Gulf Coast Phillies last season. The BlueClaws will also have Malvin Matos and Josh Stephen, who both spent last year with Williamsport.
Jake Scheiner, who played both second and third base with Williamsport last year, will open this season with the BlueClaws. The San Mateo, California native was a 4th round pick of the Phillies last year from the University of Houston. Daniel Brito returns to the Jersey Shore after the 20-year old hit .239 with six home runs and 12 stolen bases as a BlueClaw last season.
They'll be joined in the infield by Dalton Guthrie (6th round pick in the 2017 draft from Florida), Nick Maton (7th round pick in the 2017 draft from Glenwood College), Quincy Nieporte (26th round pick last year from Florida State where he was second in the country in RBIs), and Cole Stobbe (a 2016 3rd round pick who spent last year with Williamsport).
Howard, 21, struck out 40 hitters in 28.1 innings last year while pitching from Williamsport. He was a 2nd round pick last year from Cal-Poly San Luis Obispo. Will Stewart, a 20 year old left-hander from Huntsville, Alabama, went 4-2 with Williamsport last year, striking out 58 hitters in 60 innings pitched. The staff also includes last year's Phillies 10th round pick Connor Brogdon (Lewis & Clark State), who went 3-1 with a 2.34 ERA last year with Williamsport.
Luis Ramirez, 20, saved 11 games for Williamsport in 2017 and will help anchor the BlueClaws bullpen.
The roster includes six players that finished last year with the BlueClaws: RHP Luis Carrasco, LHP Jonathan Hennigan, RHP Addison Russ, C Colby Fitch, C Gregori Rivero, and 2B Daniel Brito.
Ortiz and Muzziotti are both 19 years old, the two youngest players on the roster.
2018 Preliminary Opening Day Roster
Pitchers - Randy Alcantara, Connor Brogdon, Luis Carrasco, Kyle Dohy, Julian Garcia, Jonathan Hennigan, Spencer Howard, Damon Jones, David Parkinson, Luis Ramirez, Ramon Rosso, Addison Russ, Will Stewart, and Zach Warren.
Catchers - Rodolfo Duran, Colby Fitch, and Gregori Rivero
Infielders - Daniel Brito, Dalton Guthrie, Nick Maton, Quincy Nieporte, Jake Scheiner, Cole Stobbe
Outfielders - Malvin Matos, Simon Muzziotti, Jhailyn Ortiz, and Josh Stephen
Marty Malloy returns to the Shore to manage the BlueClaws for a second season. He led Lakewood to a 73-66 record last year and they missed a playoff spot by falling just a half-game short in the Northern Division First Half Standings. This is Malloy's second season with the Phillies after he spent the three previous seasons managing the GCL Astros.
Malloy is joined on the staff by pitching coach Brad Bergesen, hitting coach Tyler Henson, coach Milver Reyes, trainer Kris Terrian, and strength & conditioning coach Henry Aleck. The entire staff, outside Malloy, will be spending their first seasons with the BlueClaws.
Opening Day at FirstEnergy Park is Thursday, April 12th presented by Jenkinson's Boardwalk. Tickets are on sale now by calling 732-901-7000 option 3 or online by clicking here.
- BlueClaws -