BlueClaws Revamp, Enhance Picnic Areas, Offerings
Makeover of two Picnic Areas includes re-design, new layout, improved menus
The BlueClaws are continuing with the next phase of a major ballpark improvement project by revamping their Picnic Areas for 2019! ---
The BlueClaws are continuing with the next phase of a major ballpark improvement project by revamping their Picnic Areas for 2019!
---
LAKEWOOD, NJ - The BlueClaws announced plans for significant improvements to the two Investors Bank Picnic Areas at FirstEnergy Park for the 2019 season, including new seating, better views for fans, and new menus. This marks the second phase of the multi-year capital improvement plan that began last year.
Both picnic areas will undergo extensive redesign which will bring a new look and feel to each area. Both will be outfitted with new, comfortable mesh swivel seats, tables, and food service capabilities offer greater comfort and an enhanced fan experience.
The re-design includes turning the Third Base Picnic Area, adjacent to the BlueClaws Biergarten which opened last year, into an area designed for business and networking opportunities while the First Base Picnic Area, close to Mini Golf, Shore Town Soft Serve, and the Boardwalk Games, is ideal for family outings.
MORE INFORMATION - More on BlueClaws Picnic Outings, Information Request Form.
"With more luxurious seating options, including all seating facing the field and both sit-down and standing-room options, this improved picnic area is perfect for businesses of all sizes," said BlueClaws Team President Joe Ricciutti. Business of all sizes and types use the picnic areas at the ballpark for outings during the BlueClaws season. It's a great way to recognize staff and clients as well as entertain prospects essential for growing a business.
"We hear from business all the time that the BlueClaws' Picnic Areas offer a unique environment to bring the staff out for a night and have them joined by their families so it's not just another business function while the employee's families are left out."
The construction project, which is underway, will include new luxurious field-facing seating for the ultimate baseball entertainment viewing experience. The business-centric area on the third base side will include four tiers of seating, each with a row of semi-circle tables with swivel chairs and a high-top table just behind. The first-base area will include four tiers of seating as well, each with food rails facing the field and high-top tables just behind.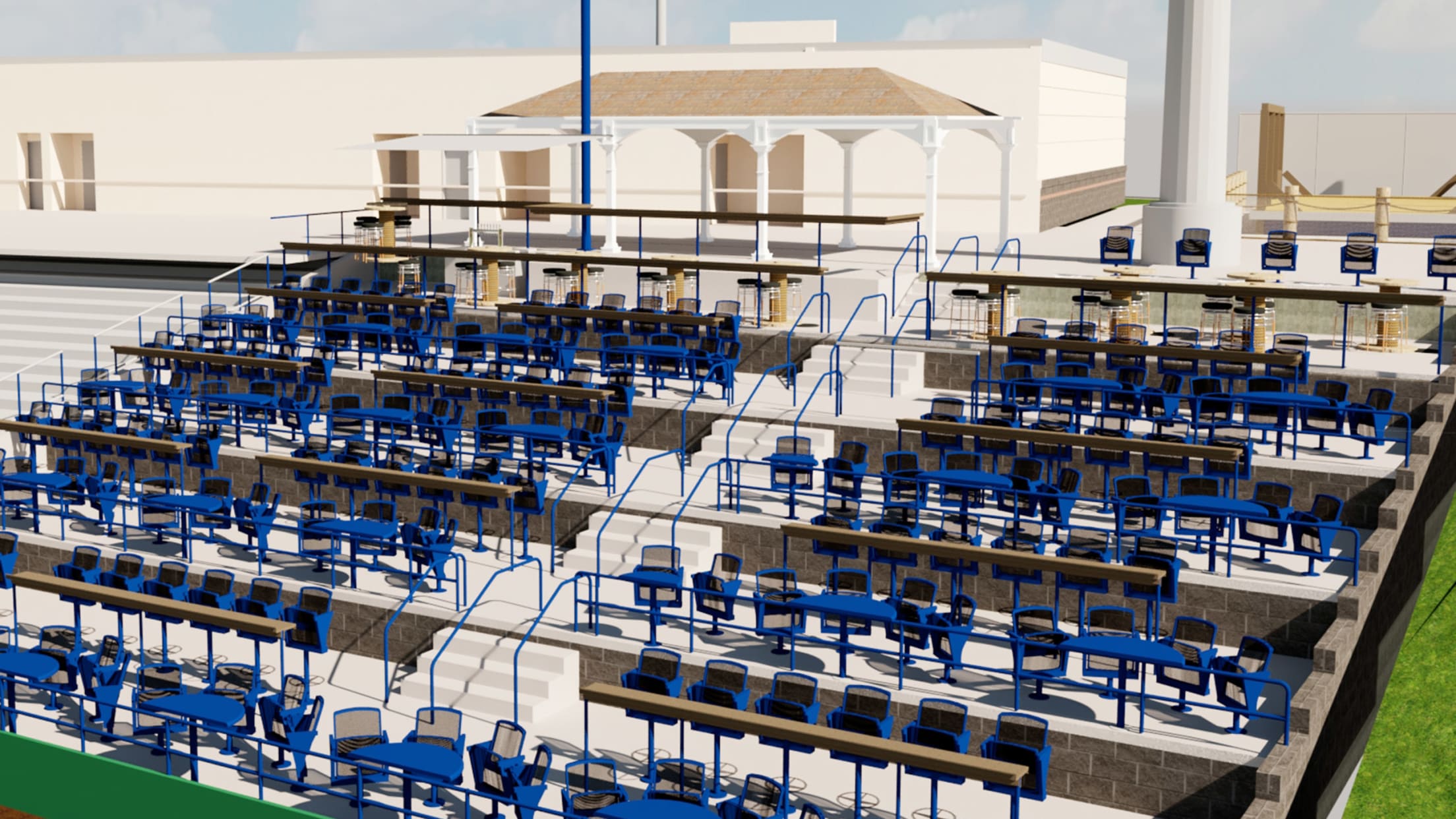 Each area will also have a new private bar that is exclusively open for groups in the picnic areas.
"The BlueClaws have always been the prime entertainment destination at the Shore for not just individuals, but businesses, churches, youth sports organizations, non-profits, and many other types of groups," said Bob McLane, the team's Senior Vice President of Ticket Sales. "Whether your group is looking for business networking and growth opportunities or the perfect place for an outing, end-of-year event, or party, these improved picnic areas fit the bill."
Each outing comes with a 2-hour, all-you-can-eat buffet. The third base, business-centric area includes an enhanced menu with carved pork loin, baby back ribs and flank steak as options above and beyond the standard fare including hot dogs, hamburgers, pulled pork, and macaroni & cheese. All outings also include cole slaw, watermelon, cookies, soda, and bottled water for those two hours.
Those interested in a 2019 BlueClaws Picnic Outing are encouraged to call a representative at 732-901-7000 option 3. Space is extremely limited, particularly for summer fireworks nights.
The BlueClaws previously announced that they will have a team-record 26 fireworks shows in 2019, adding post-game fireworks shows on Thursdays beginning in June. This year, there will be post-game fireworks after every Friday game, as well as Thursdays and Saturdays in June, July and August, plus Wednesday, July 3rd.
Last year, the BlueClaws added a Nine Hole Family Mini Golf Course in right field, the Toyota World of Lakewood Home Run Pavilion, featuring five boardwalk games, in centerfield, and a new Biergarten down the left field line. Additionally, the team completed an extensive upgrade to the heating & cooling system on the Luxury Suite level.
The BlueClaws are the Jersey Shore's top stop for affordable, family entertainment. They will open their 19th season of fun at FirstEnergy Park on Thursday, April 4th.
2019 BlueClaws ticket packages and group outings are currently on sale by calling 732-901-7000 option 3 or online at BlueClaws.com.
- BlueClaws -