BlueClaws Unveil 2019 Break-Camp Roster
Group led by 2018 Phillies top draftee Alec Bohm and Gulf Coast League batting champion Luis Garcia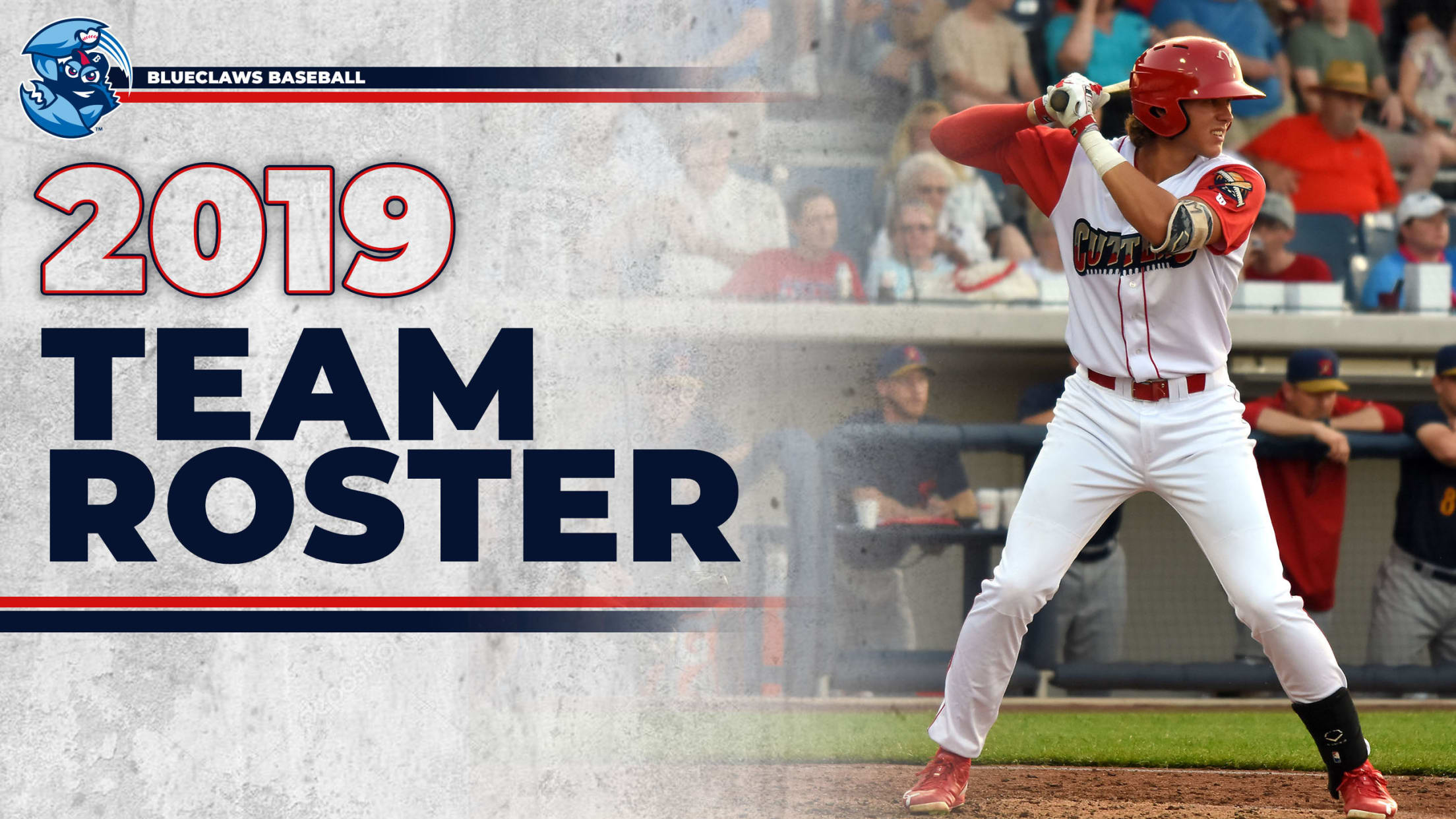 The BlueClaws have unveiled their 2019 break-camp roster, which includes Phillies 2018 first-round pick Alec Bohm. Opening Night is Thursday at FirstEnergy Park. ---
The BlueClaws have unveiled their 2019 break-camp roster, which includes Phillies 2018 first-round pick Alec Bohm. Opening Night is Thursday at FirstEnergy Park.
---
LAKEWOOD, NJ - Top prospects Alec Bohm and Luis Garcia headline the 2019 BlueClaws Break-Camp Roster, which was announced earlier today by the Phillies.
The BlueClaws will head north and open the 2019 season on Thursday against Hickory (Rangers) at FirstEnergy Park. First pitch is at 6:35 pm and gates open at 5:30 pm. Opening Night at FirstEnergy Park is presented by Jenkinson's Boardwalk.
Click here to view a pdf version of the BlueClaws Break-Camp Roster.
Mike Micucci, who spent the last three seasons with the Mariners including last years the organization's Coordinator for Organization Instruction, will make his BlueClaws managerial debut on Thursday. Micucci will be joined on the staff by pitching coach Matt Hockenberry, hitting coach Christian Marrero, coach Adam Godwin, trainer Kris Terrian, and strength & conditioning coach Bruce Peditto.
Bohm, the 3rd overall pick in the 2018 draft, was drafted out of Wichita State where he hit .339 with 16 home runs during his junior season last year. MLB Pipeline ranked Bohm the top prospect in the organization while Baseball America ranked Bohm #2 in the Phillies system.
Garcia, who was born on October 1, 2000 and is the youngest BlueClaw, made his pro debut last year with the Gulf Coast League Phillies West. He hit .369 to lead the league in hitting, adding a home run and 12 stolen bases. He was also third in the league with an on-base percentage of .433. Baseball America ranked Garcia #3 in the organization. Garcia and pitcher Victor Santos (born July 12, 2000) are the first two BlueClaws in team history born in the year 2000.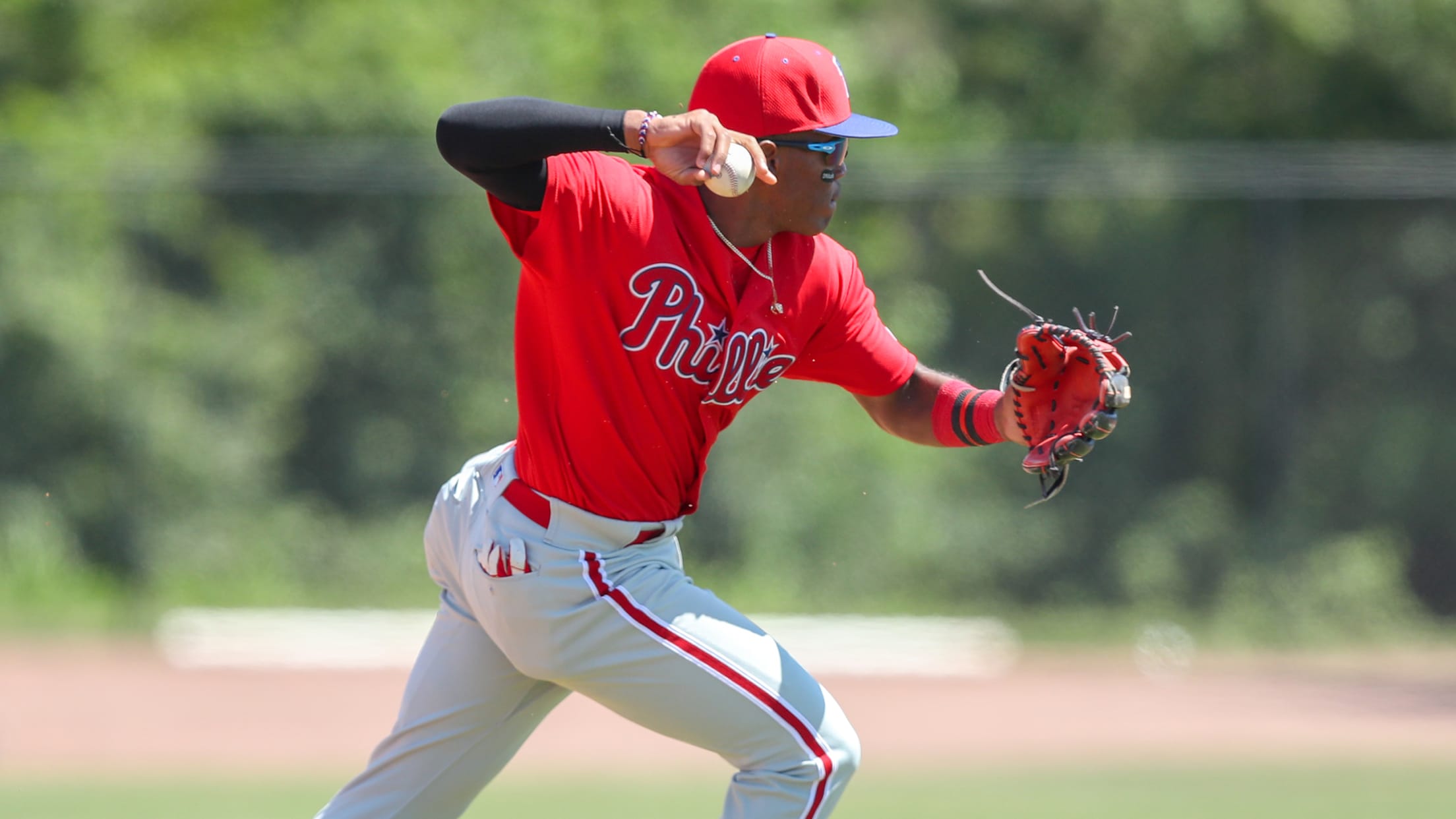 Catcher Rafael Marchan moves up to the BlueClaws from Williamsport, where he hit .301 last year and was a NY-Penn League All-Star. He also threw out 29.4% of opposing base-stealers, fourth best in the league.
Joining Bohm among high picks from the Phillies 2018 draft is RHP Colton Eastman. Taken in the 4th round out of Cal-State Fullerton, the Fresno, California native gave up six runs over 18 innings while striking out 23.
Left-hander Ethan Lindow, a 5th round pick in 2017, moves into the BlueClaws rotation this year after pitching to a 2.19 ERA over 70 innings last year with Williamsport. The Locust Grove, Georgia native was third in the NY-Penn League in ERA.
Kevin Gowdy, a 2nd round pick in the 2016 draft, will open the season with the BlueClaws. The Santa Barbara, California native debuted in the Gulf Coast League in 2016 but did not pitch either of the last two seasons after undergoing Tommy John Surgery.
Pitcher James McArthur, a 12th round pick last year from Ole Miss, returns to Lakewood where he finished last season. He threw four scoreless innings in one regular season appearance with the BlueClaws last year and added 6.1 more in the post-season. Including the playoffs, McArthur gave up two earned runs in 40 professional innings last year.
Right-hander Francisco Morales also reaches Lakewood this year. The 19 year old from Venezuela pitched in Williamsport last year and was ranked #10 in the system per Baseball America entering the off-season.
Break Camp-Roster
Pitchers - Tyler Carr, Colton Eastman, Ethan Evanko, Kevin Gowdy, Ethan Lindow, Oscar Marcelino, Robinson Martinez, James McArthur, Tyler McKay, Jhordany Mezquita, Francisco Morales, Jack Perkins, Dominic Pipkin, Victor Santos, Gilmael Troya
Catchers - Abrahan Gutierrez, Rafael Marchan
Infielders - Alec Bohm, Luis Garcia, Jonathan Guzman, Jake Holmes, Matt Kroon, Cole Stobbe
Outfielders - Carlos De La Cruz, Malvin Matos, James Smith, Yerwin Trejo
The BlueClaws are the Jersey Shore's top stop for affordable, family entertainment. Tickets for all 2019 home games are currently on sale by calling 732-901-7000 option 2 or online at BlueClaws.com.
- BlueClaws -