Malloy Returns to Manage BlueClaws; Field Staff Announced
Malloy will be joined by an entirely new BlueClaws coaching staff in 2018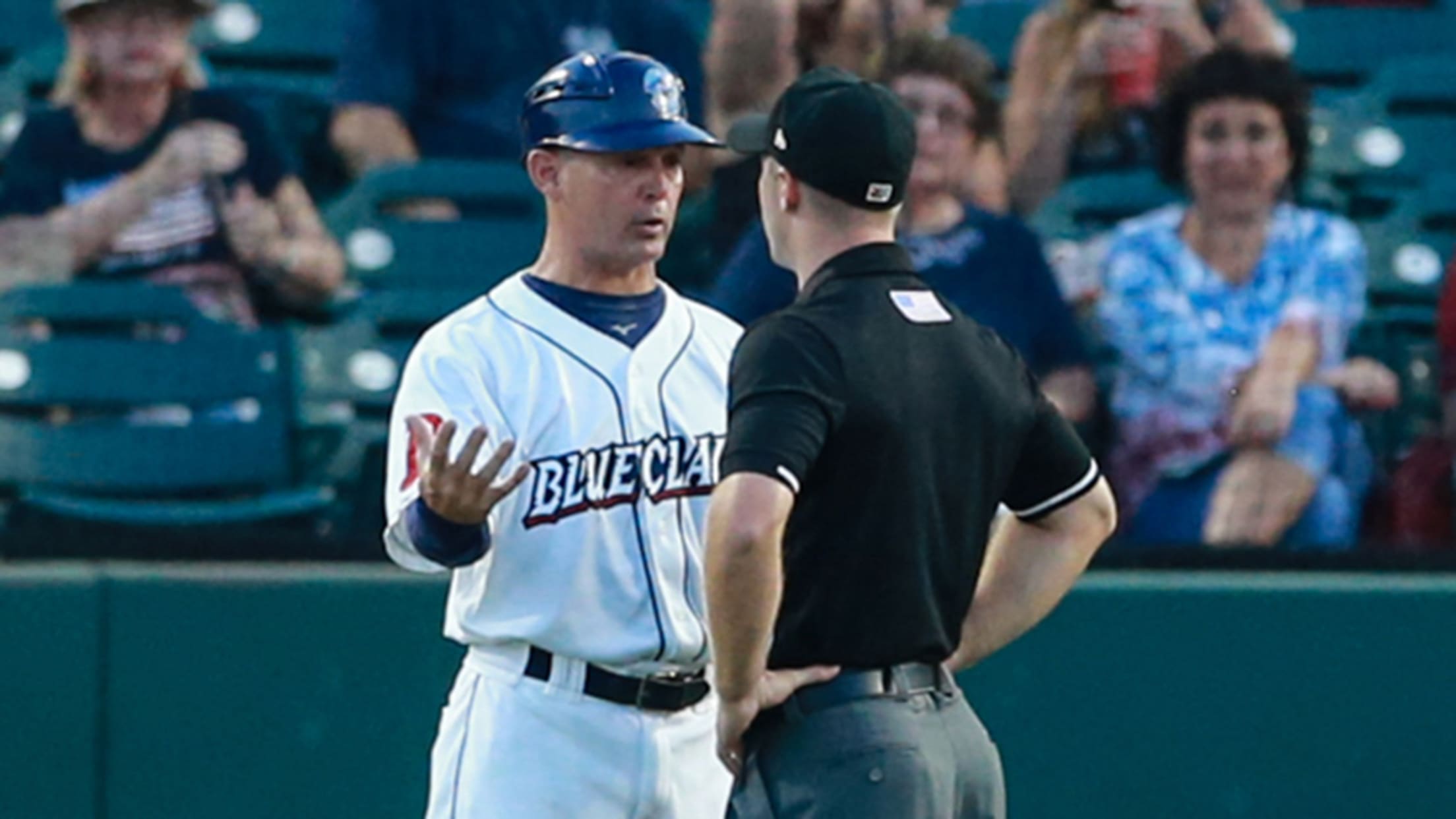 Marty Malloy is returning to manage the BlueClaws in 2018. ---
Marty Malloy is returning to manage the BlueClaws in 2018.
---
Marty Malloy will return for a second season managing the BlueClaws in 2018, it was announced by the Phillies. Malloy will be joined by an entirely new coaching staff for his second stint in Lakewood.
Former big league pitcher Brad Bergesen will serve as the pitching coach, Tyler Henson is the new hitting coach, and Milver Reyes will be a coach. Kris Terrian joins the staff as the athletic trainer and Henry Aleck is the strength & conditioning coach.
Malloy led the BlueClaws to a 73-66 record in 2017, his first with the Phillies. The BlueClaws fell one game shy of making the playoffs, losing to Kannapolis by percentage points for the first half championship. He spent the three previous seasons as the manager of the Gulf Coast League Astros.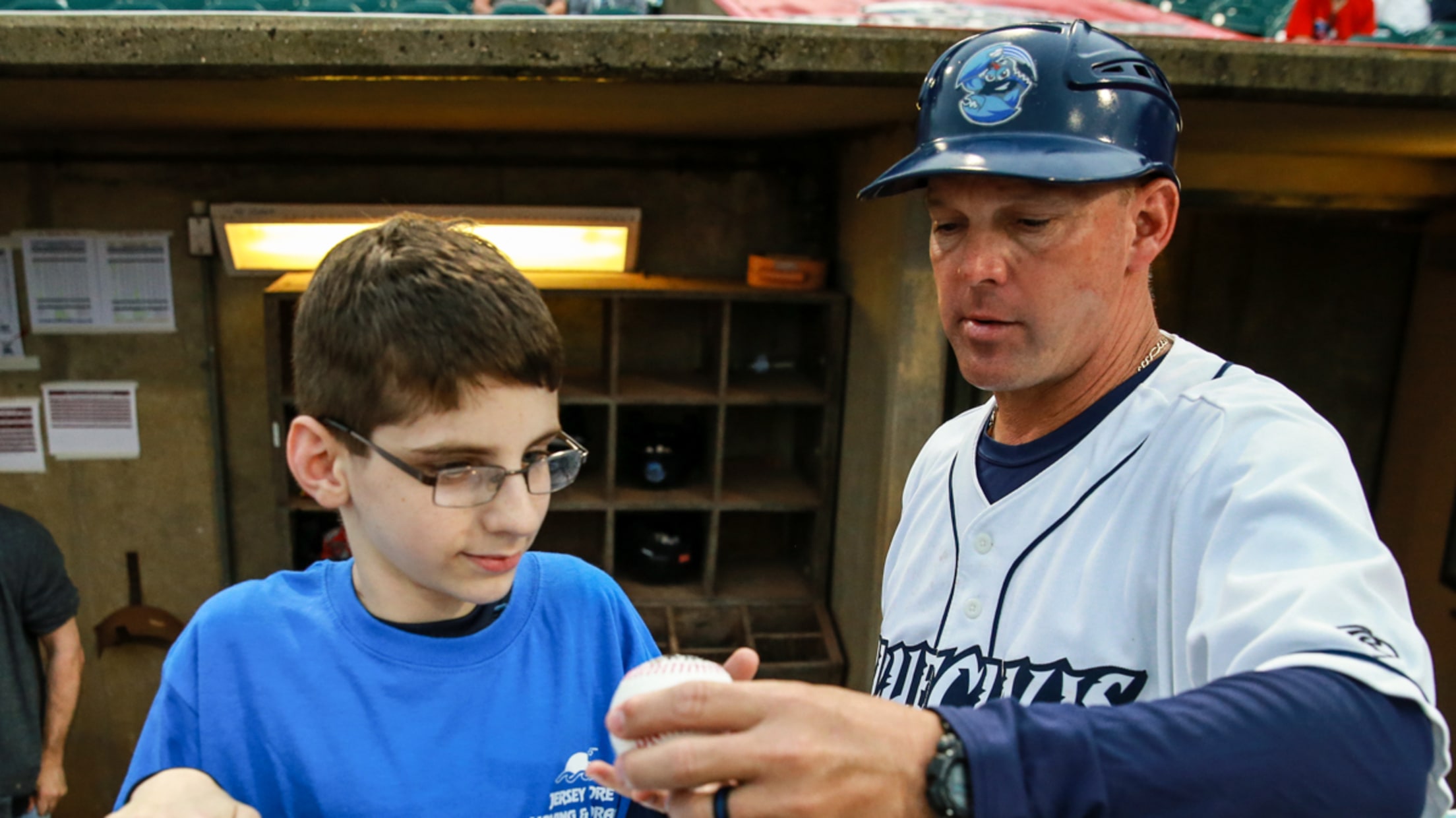 Malloy joins Shawn Williams (2015-16), Mickey Morandini (2013-14), Steve Roadcap (2007-08), PJ Forbes (2003-04), and Greg Legg (2001 & 2014) as managers to lead the BlueClaws across multiple seasons.
Bergesen pitched four major league seasons between Baltimore and Arizona and 2017 will be his first as a coach. He spent 2017 as a pitcher for the Lancaster Barnstormers of the Atlantic League.
Henson is in his first year with the BlueClaws after serving as a coach with short-season Williamsport last year. He was a player/coach with Hi-A Clearwater in 2016. Henson played 10 years in the minor leagues including his final four in the Phillies organization with Double-A Reading and Triple-A Lehigh Valley.
Reyes is in his first year with the Phillies. He managed the GCL Pirates from 2013-15 after serving as a coach in 2011-12. He played 10 years in the Pirates organization, reaching as high as Triple-A.
Terrian is in his second season with the Phillies and first with the BlueClaws. He spetn last year as the trainer for short-season Williamsport after spending one year in the Red Sox system and six with the United States Ski & Snowboard Association. Aleck graduated from Concordia University and is in his first year with the Phillies.
Nelson Prada, the BlueClaws hitting coach the last three seasons, will manage the Gulf Coast Phillies West. Brian Sweeney, who was the BlueClaws pitching coach the last two seasons, will join the Cleveland Indias as their assistant pitching coach.
Former BlueClaws manager Greg Legg (2001 & 2014) will return to manage Double-A Reading for a second season and former BlueClaws manager Shawn Williams (2015-16) will manager Hi-A Clearwater for a second season.
The BlueClaws will open the 2018 season in Kannapolis on April 5th and Opening Day at FirstEnergy Park is set for Thursday, April 12th at 6:35 pm.
BlueClaws 2018 ticket packages are currently on sale by calling 732-901-7000 option 2 or online by clicking here. Revamped BlueClaws Mini Plans include seven of the best games of the season plus a free gift choice. Additional information is available at BlueClaws.com/TicketPlans.
- BlueClaws -