Locos steamroll, 16-2, halted by first Lemonade League mercy rule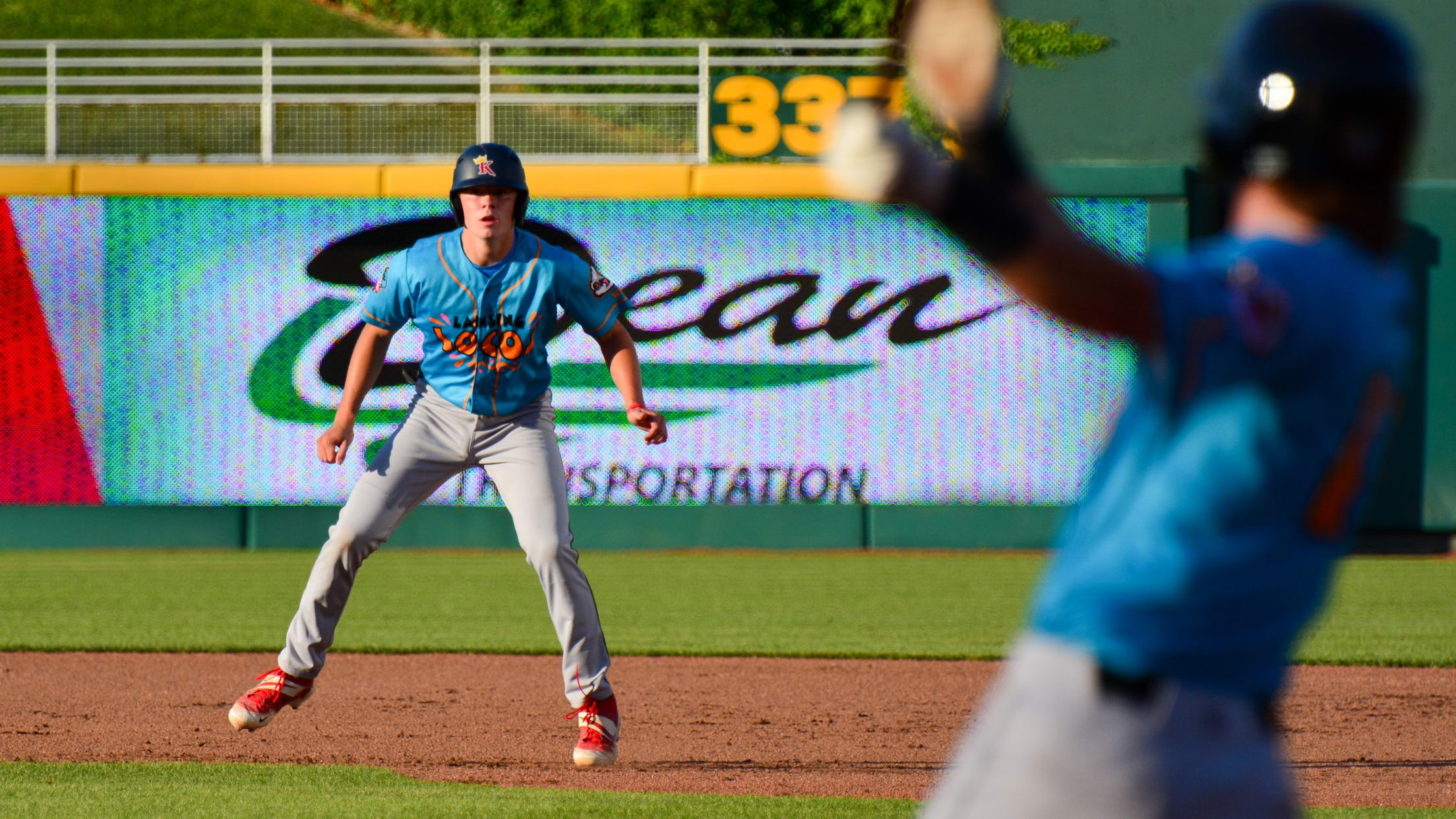 (MQH Photo Video)
LANSING, Mich. – All nine Locos lineup spots batted four times in four innings, leading to a 16-2 four-inning trouncing of the Lugnuts on Friday night at Cooley Law School Stadium, the first time in the Lemonade League's short history that a game was ended by mercy rule. The Locos
LANSING, Mich. – All nine Locos lineup spots batted four times in four innings, leading to a 16-2 four-inning trouncing of the Lugnuts on Friday night at Cooley Law School Stadium, the first time in the Lemonade League's short history that a game was ended by mercy rule.
The Locos have won five straight games, outscoring the Lugnuts 40-17 over that span. They lead the overall series, 8-6.
After drawing 12 walks in an 11-3 win on Thursday, the Locos followed up with 15 more walks this night – including five walks to their first six hitters from Lugnuts starter Derek Slocum (Saginaw Valley State), who was then pulled from the game in favor of Luke LaLumia (Davenport). Alex McCormack (Grand Valley State) greeted the new reliever with a two-run double and Matthew Williams (Albion) followed with a two-run single. A run-scoring wild pitch later, bringing home Williams, and the Locos had a 7-0 lead after the first inning.
The Locos added one run in the second inning on a Brock Henley (Davenport) sacrifice fly, then posted four-run rallies in the third inning against Elliott Patten (Lansing CC) and the fourth inning against the debuting Robert Adkins (Schoolcraft), including a second two-run single from Williams.
The Lugnuts' only offense came in the bottom of the fourth, thanks to a Zaid Walker (Michigan State) RBI triple followed by an Andrew Morrow (Michigan State) RBI grounder.
Locos starter Nick O'Dea (Wayne State) went the whole way, allowing four hits – all in the fourth inning – and walking one.
Among the Locos' offensive standouts: Brandon Scheurer (SVSU) walked three times and scored three runs; Zach Heeke (Central Michigan) singled and walked twice, driving in a run and scoring three runs; Craig Palidar (LCC) singled and walked three times, including twice with the bases loaded, scoring three runs; McCormack went 1-for-2 with the double, two walks, one run scored and four RBIs; and Williams finished 2-for-4 with one run scored, two singles and four RBIs.
The game was played before a capacity crowd of 100 at Cooley Law School Stadium – a 14th straight sellout. (The stadium capacity is limited to 100 fans by health directive of Ingham County.)
The Lemonade League's next game is on Saturday at 7 p.m., with the Cedar Street gate opening to fans at 6 p.m. Masks are mandatory for admission.
The Lemonade League is a college wood-bat league featuring Minor League Baseball umpires, yellow baseballs, seven-inning games, and extra innings replaced by a one-on-one Home Run Derby. Every Lemonade League game is livestreamed FREE across multiple social and digital platforms, including the Lansing Lugnuts' Facebook and YouTube pages.
For more information, visit lansinglugnuts.com or call (517) 485-4500.
# # #