Los Murcielagos de Louisville Tickets
---
About the Murcielagos
To pay homage to Louisville's diverse Hispanic and Latino population, the Bats will play as Los Murcielagos de Louisville during the 2023 season at Louisville Slugger Field. The name, which translates from Spanish as "the Bats of Louisville", is part of Minor League Baseball's Copa de la Diversion campaign which celebrates MiLB communities' multi-cultural fans. Players will wear specialty jerseys and caps during the three designated games, and all marketing, branding, and in-stadium promotions will reflect the Los Murcielagos brand.
Sobre Los Murcielagos
Para rendir homenaje a la diversa población hispana y latina de Louisville, los Bats jugarán como Los Murciélagos de Louisville durante la temporada 2023 en el Louisville Slugger Field. El nombre, que se traduce del español como "los bates de Louisville", es parte de la campaña Copa de la Diversion de Minor League Baseball que celebra a los fanáticos multiculturales de las comunidades MiLB. Los jugadores usarán camisetas y gorras especiales durante los tres juegos designados, y todas las promociones de marketing, marca y dentro del estadio reflejarán la marca Los Murciélagos.
---
About the Logo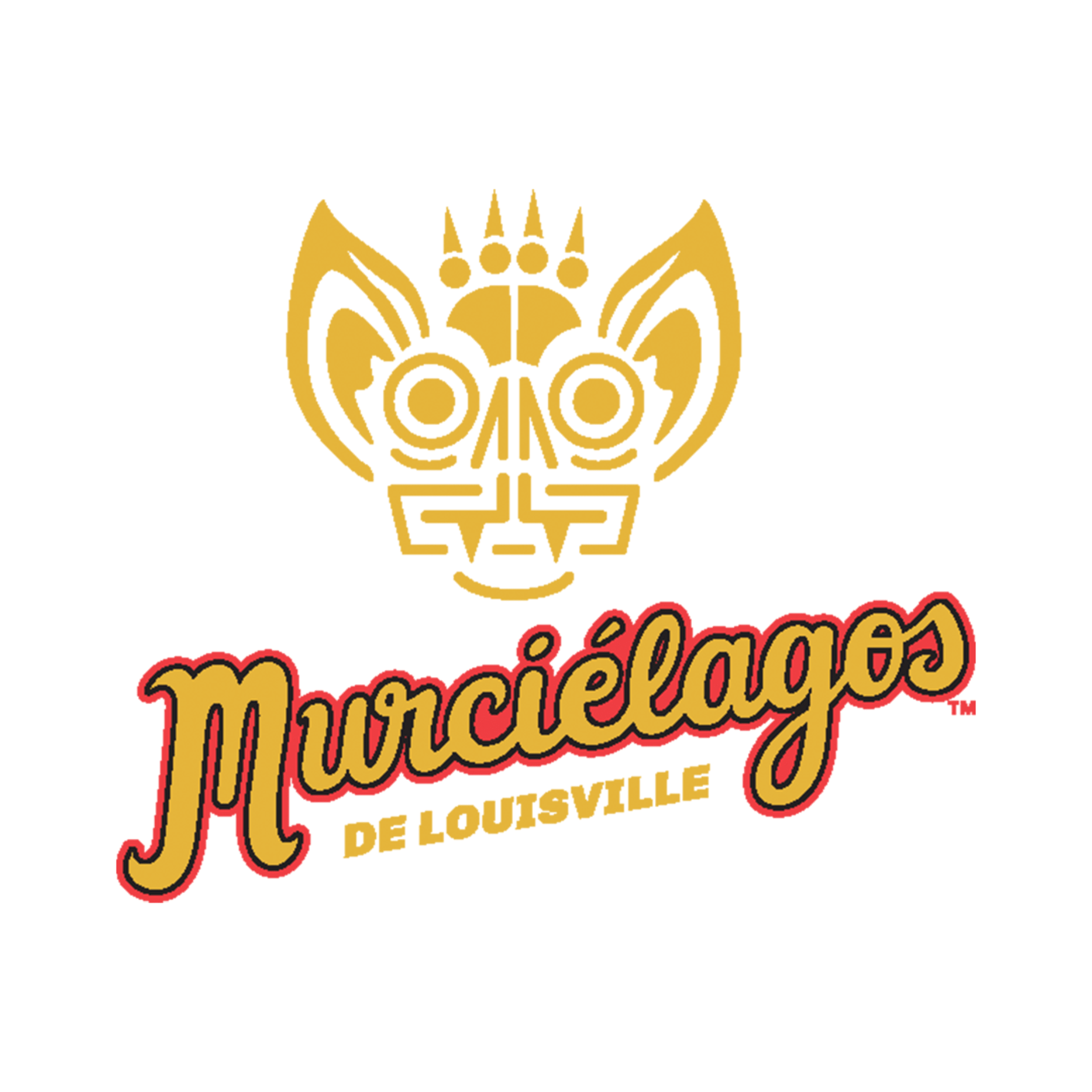 Once used as a cultural symbol, the bat was emphasized within myths and legends of ancient Mesoamerican civilizations, including the Aztec and Mayan empires, which spread across regions that include current-day Mexico, South & Central America, and the Caribbean. In addition, the bat has been used as a symbol represented in the coat of arms of Spanish royalty.
Inspired by the Cuban Greater Funnel-eared Bat, the hieroglyph-style forms of the bat emblem are reminiscent of ancient Mesoamerican artwork. The color scheme of red, black, and gold is already quite familiar to Louisvillians, but it also pays tribute to the red, black, and yellow paint that largely made up such artwork, particularly in Mayan culture.
---
Una vez utilizado como símbolo cultural, el murciélago se enfatizó dentro de los mitos y leyendas de las antiguas civilizaciones mesoamericanas, incluidos los imperios azteca y maya, que se extendieron por regiones que incluyen el actual México, América del Sur y Central y el Caribe. Además, el murciélago se ha utilizado como símbolo representado en el escudo de armas de la realeza española.
Inspiradas en el murciélago orejudo grande cubano, las formas de estilo jeroglífico del emblema del murciélago recuerdan las antiguas obras de arte mesoamericanas. La combinación de colores de rojo, negro y dorado ya es bastante familiar para los habitantes de Louisville, pero también rinde homenaje a la pintura roja, negra y amarilla que componían en gran medida este tipo de obras de arte, particularmente en la cultura maya.