Bats Come Up Short, 5-3, Against Jumbo Shrimp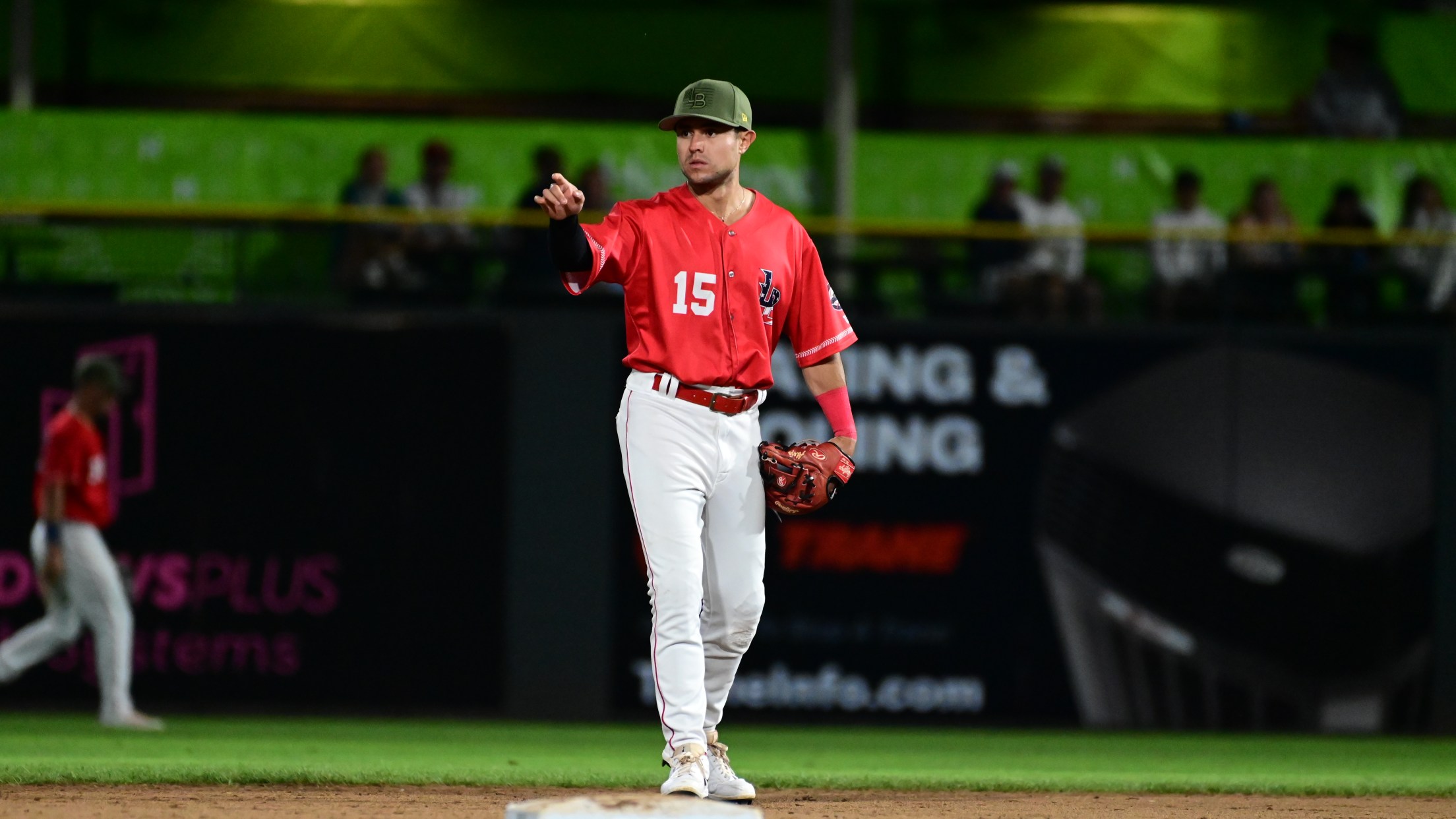 LOUISVILLE, KY – A five-game winning streak came to an end on Saturday night for the Louisville Bats (21-22) when they were outscored 5-3 by the Jacksonville Jumbo Shrimp (20-22) to drop their first game of the series. [Box Score] Christian Encarnacion-Strand recorded a pair of doubles to lead the
LOUISVILLE, KY – A five-game winning streak came to an end on Saturday night for the Louisville Bats (21-22) when they were outscored 5-3 by the Jacksonville Jumbo Shrimp (20-22) to drop their first game of the series.
Christian Encarnacion-Strand recorded a pair of doubles to lead the way for Louisville while recording his 24th RBI of the season. T.J. Hopkins also notched two hits and Matt Reynolds drove a run in for the second consecutive game.
After falling behind 2-0 following back-to-back home runs from Jacksonville in the second inning, the Bats jumped in front by putting up three runs the next inning.
Alejo Lopez led off the bottom of the third with a double before being driven in by Encarnacion-Strand, who scorched a double of his own over the head of the right fielder to put the Bats on the board. The next two at-bats yielded runs as well as Jason Vosler sent a sacrifice fly to right field to score Elly De La Cruz and Reynolds snuck the ball through the left side of the infield to bring Encarnacion-Strand around and give Louisville the lead.
The first three batters of the inning reached base to begin the top of the fourth, leading to the Jumbo Shrimp knotting the game up with a fielder's choice groundout, before notching their third solo home run of the game during the fifth inning.
Three scoreless innings on the mound from Eduardo Salazar (0-0, 0.51 ERA) and Pedro Garcia (3-0, 2.87 ERA) kept the Bats within striking distance, but a ninth-inning RBI single from Jacksonville brought their lead up to 5-3 and capped off the day's scoring.
The final game of the series will take place Sunday, May 21 with first pitch scheduled for 1:05 p.m. ET. The Bats are slated to send RHP Brett Kennedy (1-0, 1.80 ERA) to the mound while lefty Emmanuel De Jesus (0-0, 0.00 ERA) is set to start the game for Jacksonville.