Hopkins Homers but Louisville Loses 7-6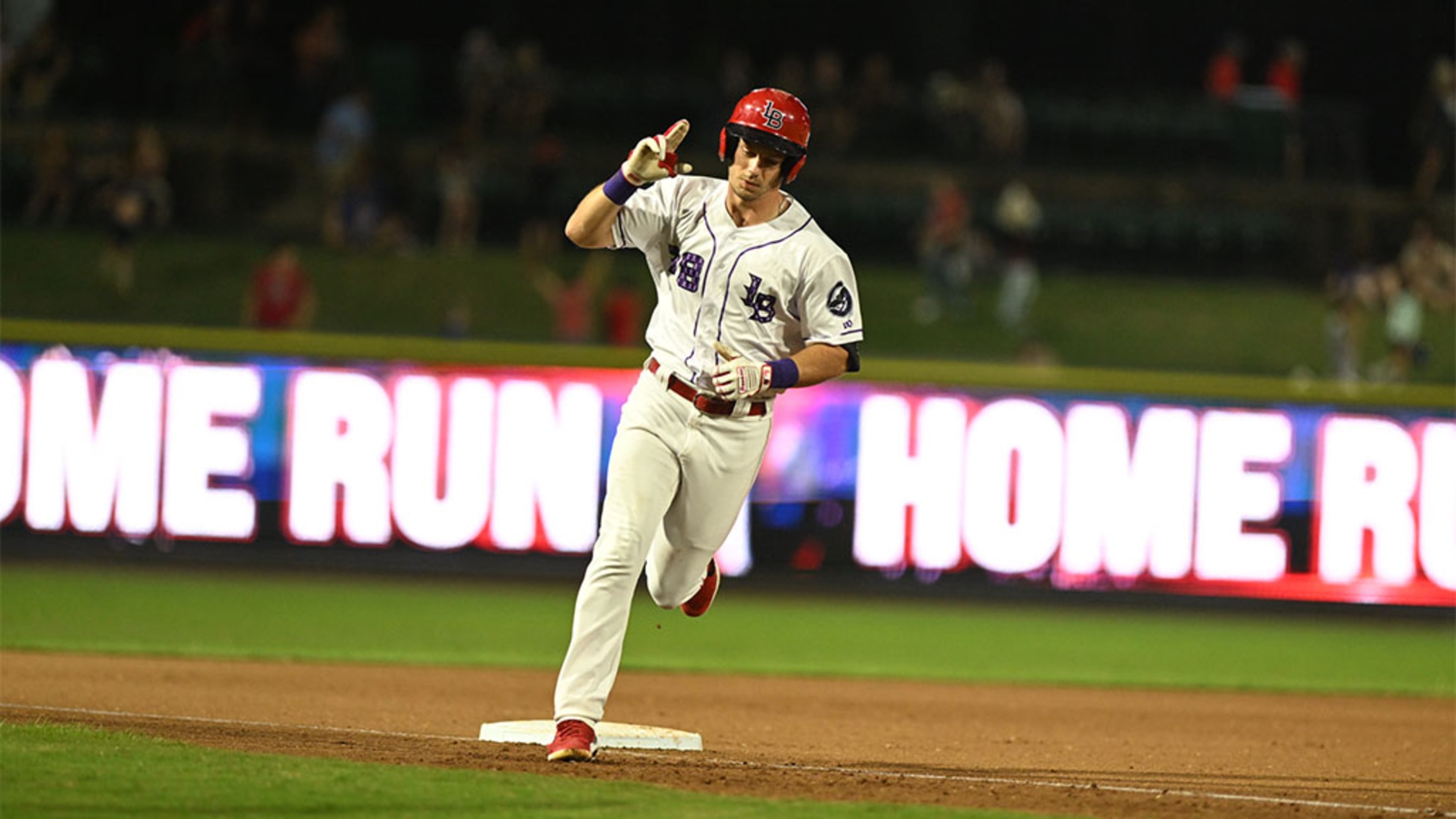 LOUISVILLE, KY- The Louisville Bats (54-80) lost a close one to the Columbus Clippers (77-55) on Saturday night at Louisville Slugger FIeld. [BOX SCORE] Four different Louisville Bats tallied multi-hit games and Juniel Querecuto and TJ Hopkins each homered for the second consecutive night, but Louisville fell short to the
LOUISVILLE, KY- The Louisville Bats (54-80) lost a close one to the Columbus Clippers (77-55) on Saturday night at Louisville Slugger FIeld.
Four different Louisville Bats tallied multi-hit games and Juniel Querecuto and TJ Hopkins each homered for the second consecutive night, but Louisville fell short to the Clippers by a final score of 7-6.
After Columbus shortstop Brayan Rocchio lined a one out base hit into left field in the first inning, catcher Bo Naylor doubled off the left field wall to plate the game's first run. First baseman added on to the lead when he launched his 13th home run of the season to straight away center field to give the Clippers an early 3-0 advantage.
Louisville shortstop Juniel Querecuto cut into the lead to start off the second inning, sending a solo shot to left center field onto the grassy berm. The longball was his third of the series with Columbus and his 10th of the season.
Columbus answered in the fourth inning when center fielder Will Brennan doubled to lead off the inning. Brayan Rocchio traded places with Brennan in the following at-bat, lacing an RBI-double into left field, giving the Clippers a 4-1 lead.
Not to be outdone, Bats' designated hitter Isiah Gilliam lined a double of his own into the right center field gap to score TJ Hopkins and Michael De Leon who had each drawn walks to start the frame, cutting the Clippers lead to 4-3.
In the bottom of the fifth inning, Louisville gained its first lead of the game when left fielder TJ Hopkins connected with a pitch, sending it deep to center field and over the "405" wall marker for his fourth homer of his Triple-A career, giving Louisville its first lead of the game at 6-4.
The lead would not last long as Columbus took advantage of a couple of defensive miscues in the top of the sixth inning, plating three runs in total to achieve the final score of 7-6.
Louisville relievers Jared Solomon and Eddy Demurias each worked scoreless frames to keep the Bats in the game. The offense mustered baserunners in each of the final three innings, but could not break through.
The final game of the season between the two clubs will be tomorrow afternoon (September 11) with first pitch scheduled for 1:05 p.m. Reds' rehabbing right-hander Hunter Greene (0-0, 2.25) will get the ball for the Bats, while southpaw Logan Allen (2-4, 6.86) will toe the slab for the Clippers