Indianapolis Pitchers Fan 15 in 5-3 win over Bats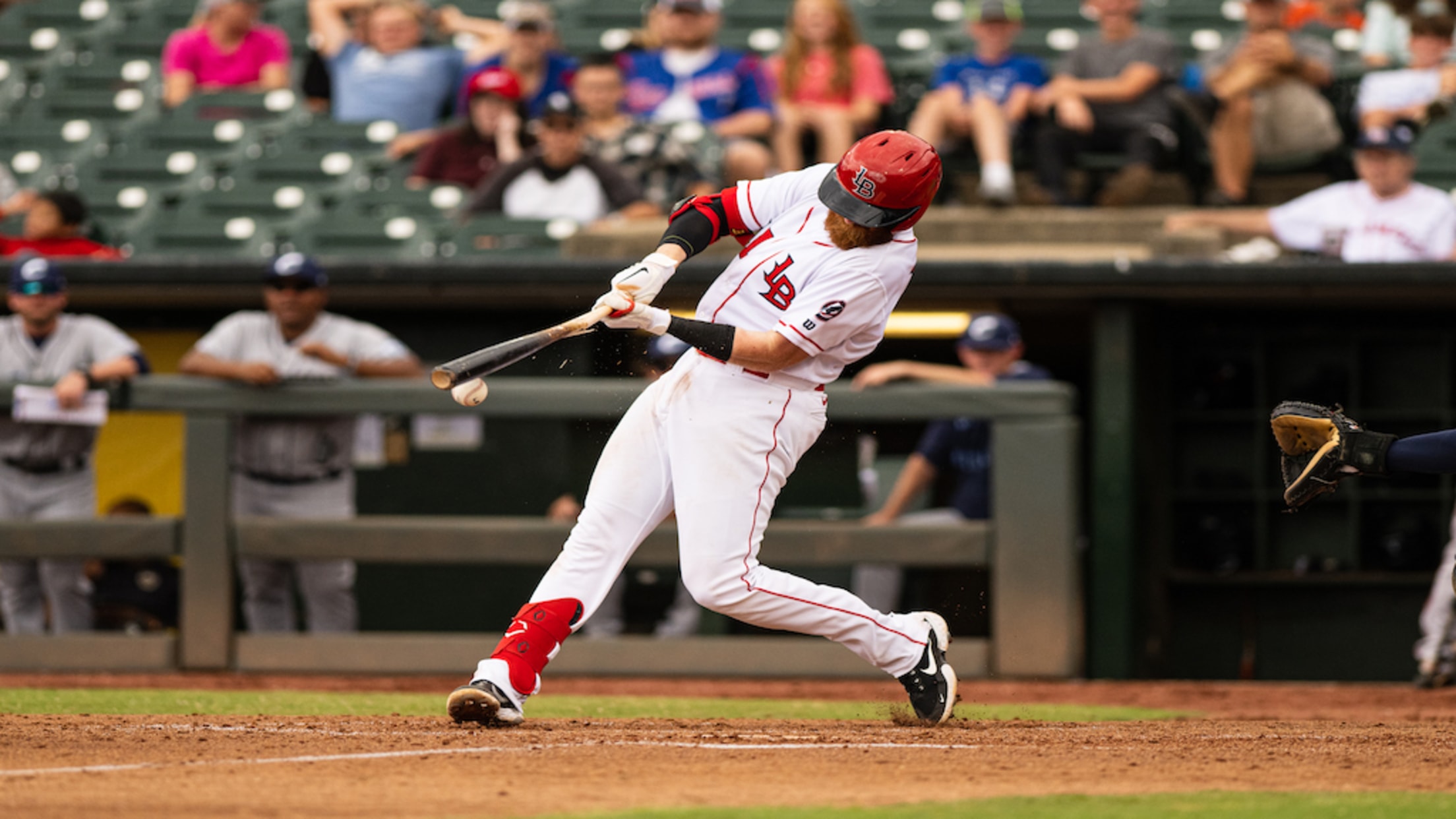 INDIANAPOLIS, IN – Four Indianapolis Indians pitchers combined to strike out 15 batters in a 5-3 win over the Louisville Bats Thursday evening at Victory Field. [BOX SCORE] Indianapolis starter Osvaldo Bido struck out eight over three innings before giving way to the bullpen. John O'Reilly, Hunter Stratton and Eric
INDIANAPOLIS, IN – Four Indianapolis Indians pitchers combined to strike out 15 batters in a 5-3 win over the Louisville Bats Thursday evening at Victory Field.
Indianapolis starter Osvaldo Bido struck out eight over three innings before giving way to the bullpen. John O'Reilly, Hunter Stratton and Eric Hanhold combined to pitch the final six innings and strike out seven.
The Louisville offense got off to a fast start in the top of the first inning. With one out, Spencer Steer singled in his first at-bat in the Cincinnati organization. Steer was part of the package the Reds received Tuesday in the trade that sent Tyler Mahle to Minnesota.
Cristian Santana followed Steer with a double, then Colin Moran singled to bring Steer home and give the Bats a 1-0 lead.
Lorenzo Cedrola led off the top of the third inning with a double and Steer was hit by a pitch. The two then attempted a double-steal and Indians' catcher Carter Bins' throw to second base sailed into center field, allowing Cedrola to score and extend the Louisville lead to 2-0.
Bats' starter Randy Wynne held Indianapolis off the scoreboard until the bottom of the fifth inning, when Hoy Park's RBI single scored Bins and made it a 2-1 game. Two batters later, Rodolfo Castro hit a go-ahead, two-run home run over the right field fence giving the Indians a 3-2 lead. It was Castro's 12th home run of the season.
Louisville answered right back in the next half inning, tying the game at 3-3 on Ronnie Dawson's sacrifice fly. The tie lasted only a few batters, as Brendt Citta's solo home run in the bottom of the sixth put the Indians back ahead 4-3. Mike Jarvis added an RBI single later in the frame, extending the Indianapolis advantage to 5-3.
Louisville and Indianapolis will meet again Friday night at Victory Field at 7:05 p.m. ET. Brandon Williamson (1-2, 3.27 ERA) will start for the Bats, opposing Roansy Contreras (0-1, 2.84 ERA).