Payton Homers to Force Extras, Friedl Sends Bats to Walkoff Win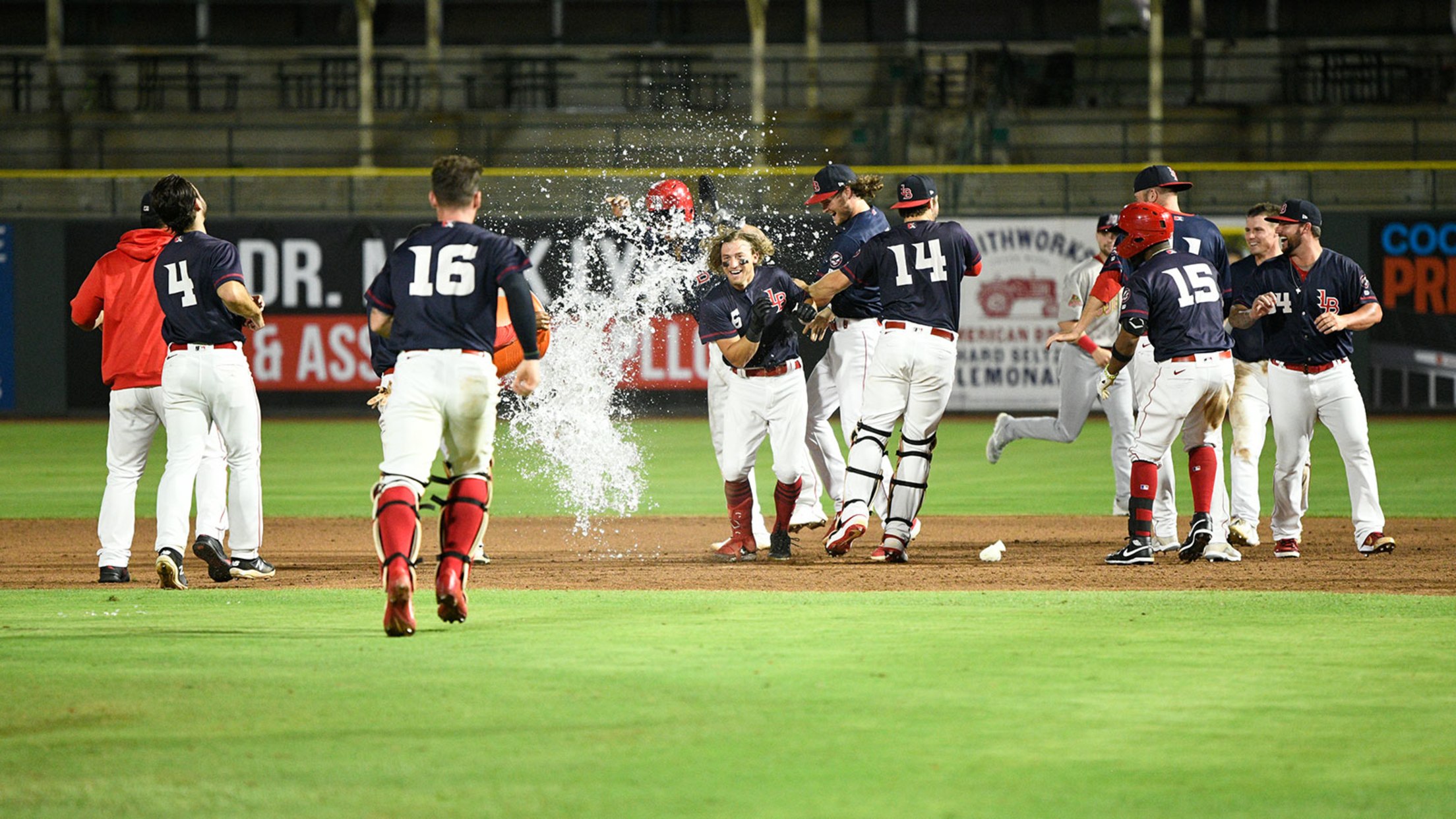 LOUISVILLE, KY. – Mark Payton homered in the bottom of the ninth to force extras, Edgar Garcia escaped a 10th-inning jam and TJ Friedl singled home the winning run as the Louisville Bats walked off the Memphis Redbirds 4-3 Wednesday night at Louisville Slugger Field. [BOX SCORE] Scott Heineman pulled
LOUISVILLE, KY. – Mark Payton homered in the bottom of the ninth to force extras, Edgar Garcia escaped a 10th-inning jam and TJ Friedl singled home the winning run as the Louisville Bats walked off the Memphis Redbirds 4-3 Wednesday night at Louisville Slugger Field.
Scott Heineman pulled the Bats within one run in the bottom of the eighth, singling, going first-to-third on a base knock from Max Schrock and coming plateward on a sacrifice fly from Jose Barrero. With his RBI on the play, Barrero has now driven in nine runs in his first eight Triple-A games with the Bats.
Payton went deep on the second pitch of his at-bat in the bottom of the ninth with a ball the cleared that the right-field wall to tie the game 3-3.
After Garcia induced a double-play grounder with two on and one out in the top of the 10th, Heineman, who began the inning as the runner on second, immediately moved into scoring position in the home half of the frame on a wild pitch from Trinity High School product and Bellarmine University alum Austin Warner.
The Redbirds intentionally walked Barrero to put runners on the corners with one out in the 10th. Friedl then came to the plate and lined a single into right field to score Heineman and extend the Bats' home win streak to a season high-tying four straight games.
The Bats and Redbirds continue their six-game series Thursday night at Louisville Slugger Field. RHP Riley O'Brien (3-3, 4.99) will get the ball against RHP Tommy Parsons (1-5, 6.19) at 7 p.m.