Nick Helber Hired as Account Executive
Former Intern Earns Full-time Front Office Role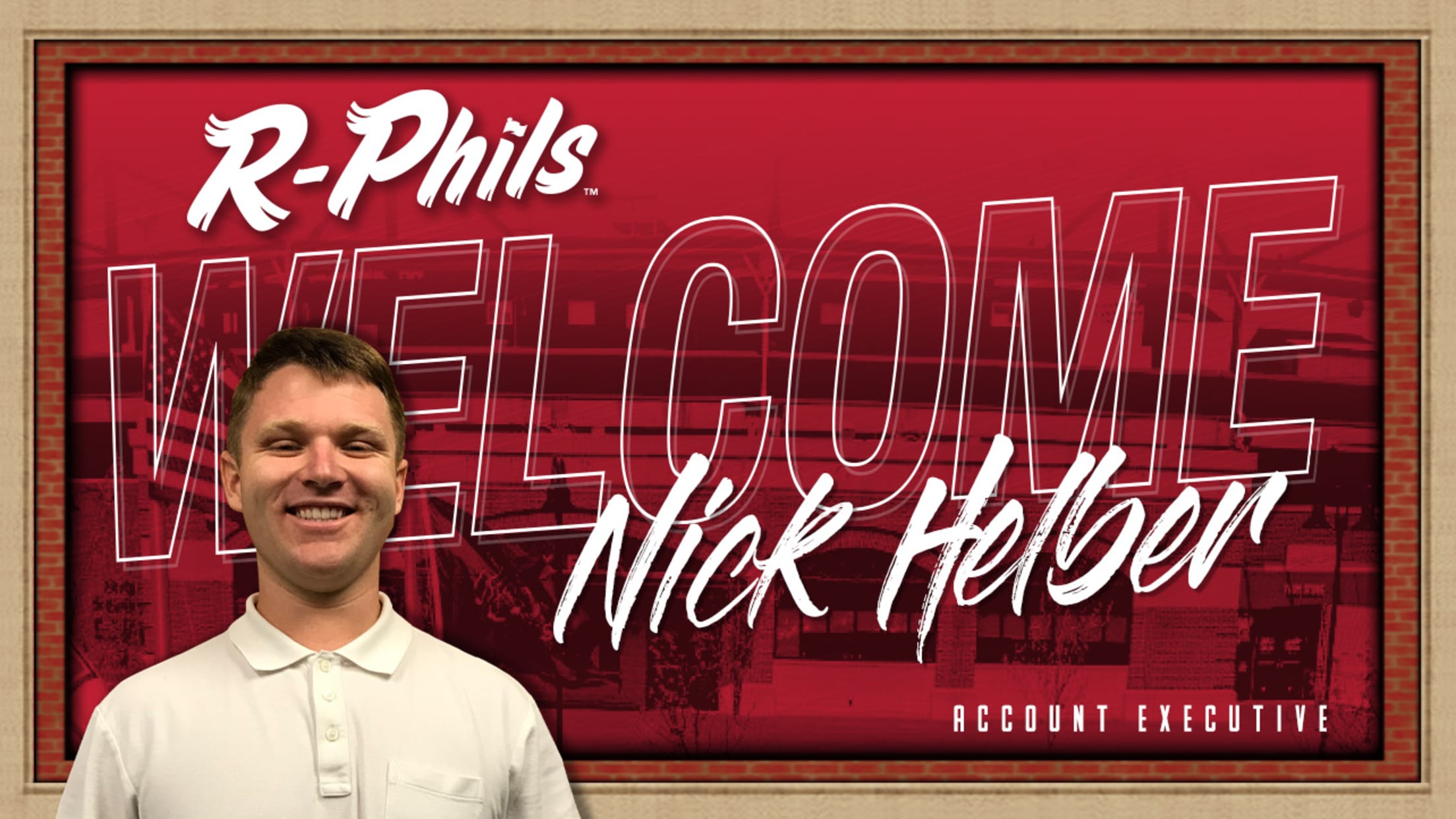 (Reading, PA) - The Reading Fightin Phils have announced a new full-time addition to their front office staff, as Nick Helber has been hired as an R-Phils Account Executive.A native of Wayne, PA, Helber earned a bachelor's degree in communications from the University of Connecticut in 2018. Helber served as
(Reading, PA) - The Reading Fightin Phils have announced a new full-time addition to their front office staff, as Nick Helber has been hired as an R-Phils Account Executive.
A native of Wayne, PA, Helber earned a bachelor's degree in communications from the University of Connecticut in 2018. Helber served as a group sales intern for the Fightins throughout 2019.
This past season, Helber's responsibilities centered on making outgoing calls to people who had never been to a Fightin Phils game, encouraging them to come out and experience the atmosphere of a ballgame at America's Classic Ballpark. In addition to his group sales efforts, Helber was involved in various on-field activities and entertainment, including the vegetable race and the slingshot contest, and occasionally performed Take Me Out to the Ballgame during the seventh-inning stretch.
As an R-Phils Account Executive, Helber will be working with businesses, season ticket holders, and corporate sponsors who have been affiliated with the R-Phils in the past, continuing to meet the needs and expectations of each.
Helber will also work with the incoming intern class to help teach them the skills he acquired, and prepare them for their future endeavors.
"I really enjoyed working here as an intern, the people in the front office are incredible," Helber said. "My favorite part about the R-Phils is working with fans that have been coming here longer than I have been alive, and fans who are coming here for the first time, and seeing them walk away with smiles on their faces. I am grateful for this opportunity, and I look forward to the years to come with this organization."
The Fightins staff will welcome fans for the 2020 home opener on Thursday, April 9th, when the R-Phils take on the New Hampshire Fisher Cats at 7:10 p.m.