2021 Season recap: Juniel Querecuto
Infielder exemplified reliability, versatility in under-the-radar 2021 season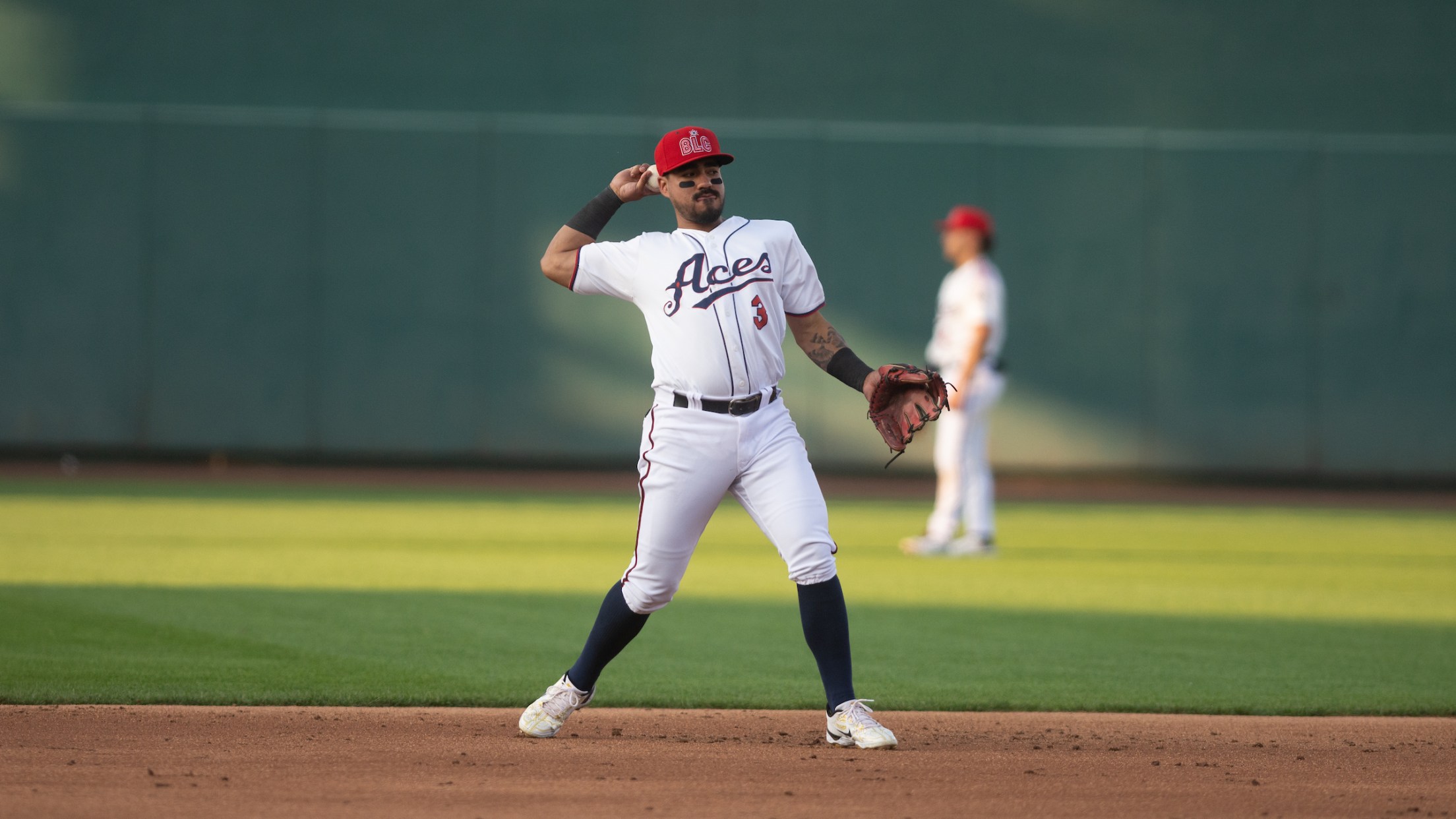 The Reno Aces 2021 RBI leader may surprise you. It wasn't either of the power hitting corner infielders – Drew Ellis or Seth Beer. Not Henry Ramos in the outfield. It was Juniel Querecuto, the middle infielder that finished the season hitting with 79 runs batted in. Only Beer appeared
The Reno Aces 2021 RBI leader may surprise you. It wasn't either of the power hitting corner infielders – Drew Ellis or Seth Beer. Not Henry Ramos in the outfield. It was Juniel Querecuto, the middle infielder that finished the season hitting with 79 runs batted in.
Only Beer appeared in more games than Q, 100 to 96, but Beer still finished with 20 fewer RBIs (59 to 79). In those 96 games, Querecuto finished with a .301/.354/.489 slash line and a .842 OPS. The average was bolstered by five separate hitting streaks of seven or more games, including a team-best 17-game hitting streak in September. In the month, he finished with a .352/.404/.636 slash line, along with 27 RBIs.
Querecuto's 33 multi-hit games led the team, and his 22 multi-RBI games were a team high as well. In that hot September streak, Querecuto recorded a streak of six-straight games with an RBI.
Querecuto showed plenty of power as well – hitting a career-high 13 long balls. The infielder earned other career highs in RBIs, triples (7), runs (59), walks (31) and slugging percentage (.489). And in a season that saw a whole lot of Aces homers, only Querecuto can claim the mantle of hitting multiple grand slams. Q accounted for two of the team's seven bases-loaded blasts.
The offensive output came while the switch-hitting Venezuelan put forth a versatile and consistent performance with his glove. Querecuto played all four infield positions, and even appeared in left field for two innings.
2021 saw a lot of changes – a new playing surface at Greater Nevada Field, a new league, a new scheduling format and plenty of new faces. But after appearing in 170 games for Reno in 2018 and 2019, Juniel Querecuto was a much-needed familiar face in 2021. Always smiling and having a good time on the field, the infielder was a welcome piece of the gameday experience. A career year at the plate, and to be a consistent driver of the Aces offense, was just a very large cherry on top.