Aces head to Utah to open season against Salt Lake Bees
First game in over 600 days comes against Los Angeles Angels affiliate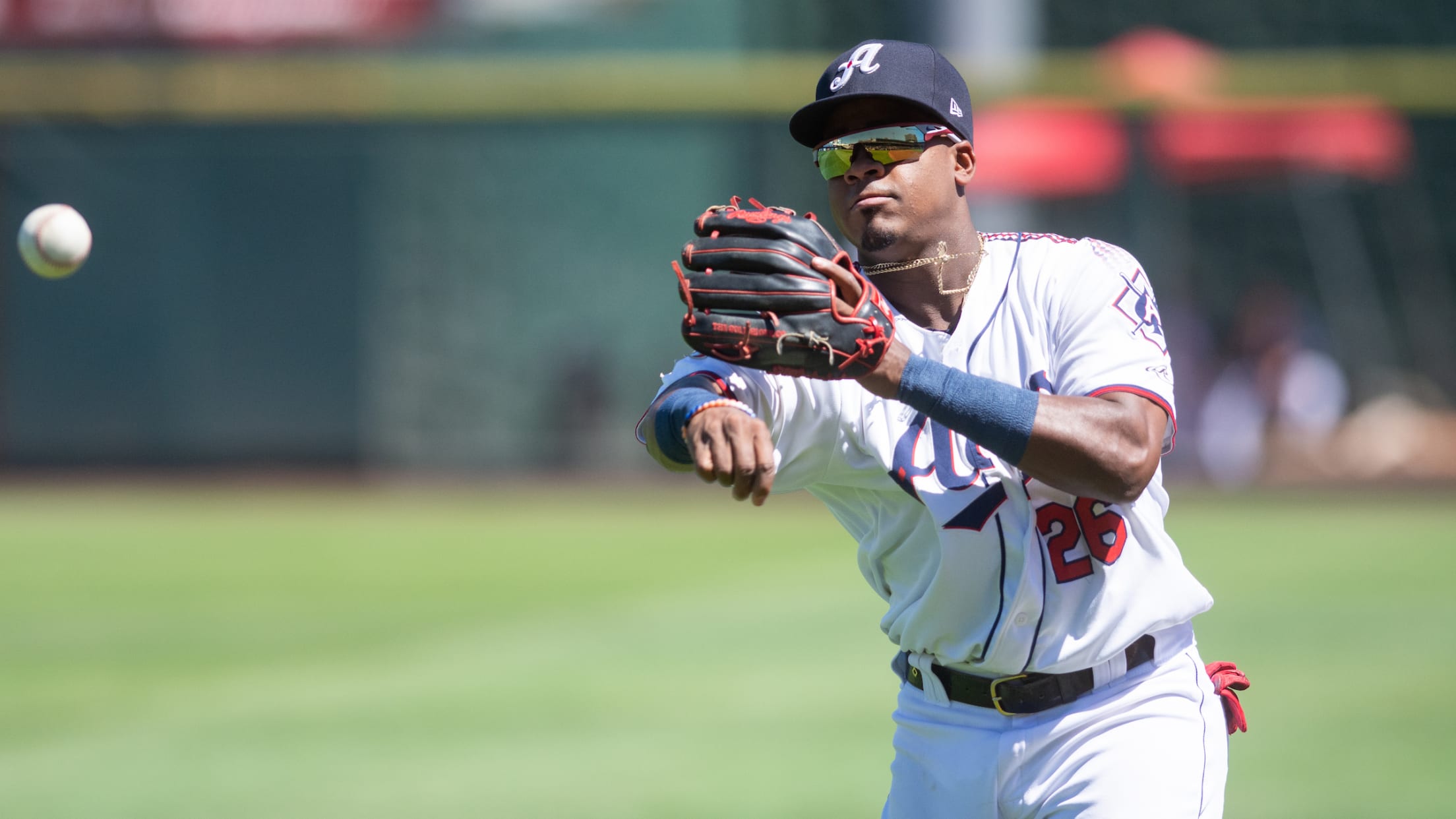 RENO, Nev. – After a 613-day hiatus from baseball, the Reno Aces will take the field for Opening Day at Smith's Field to take on the Salt Lake Bees on Thursday, May 6 at 5:35 p.m., PT. The last time Reno and Salt Lake squared off was on the last
RENO, Nev. – After a 613-day hiatus from baseball, the Reno Aces will take the field for Opening Day at Smith's Field to take on the Salt Lake Bees on Thursday, May 6 at 5:35 p.m., PT.
The last time Reno and Salt Lake squared off was on the last day of the 2019 season, where the Aces moved to 10-1 in season finales with a decisive 7-1 victory. The two franchises have an even series split in their 11-year history, holding an 88-88 record against each other.
Reno will look to avenge it's a pair of losses to Salt Lake on Opening Day after dropping the franchise opener, 6-2, in 2009 and first game in 2011 by a score of 8-1.
The Aces will look to start the season on the right note with a well-balanced lineup of veterans and newcomers to round out the roster. Among the veterans are 2017 World Series Champion Josh Reddick and 2016 World Series runner-up Trayce Thompson. The duo has combined for over 1,450 games while smashing 166 home runs.
Joining the two experienced outfielders will be Baseball America's 10th-ranked prospect in the Diamondbacks' system, pitcher Corbin Martin. The 2015 second round draft pick was sent to Arizona from Houston in the blockbuster trade deadline deal that sent Zach Greinke to the Astros. Martin is coming off Tommy John surgery and an oblique injury that sidelined him since August 2019.
Salt Lake enters the season also with a solid mix of veterans and prospects, led by Baseball America's No. 11 prospect and Los Angeles Angels' top prospect Jo Adell and former New York Mets centerfielder Juan Lagares.
Adell made his Major League debut in 2020, playing 38 games with the Angels and racking up 20 hits, six runs and seven RBIs. In his only Triple-A stint with Salt Lake in 2019, the 2017 first round pick out of Louisville put forth a .264 batting average with 32 hits and 22 runs scored in 27 contests. Through his three-year minor league career, Adell boasts a .298 batting average with 35 dingers and 143 RBIs.
Lagares enters the season on Bees' roster but has seen time in the Majors in every season since 2013, spending eight seasons with the Mets and 2020 with the Angels. The 32-year-old brings 720 games of Major League experience to Salt Lake and will be a sound defender for the Bees, recording no errors in the Minors since 2014 with the Las Vegas Aviators.
To follow the game live, listen to play-by-play announcer Zach Bayrouty on Fox Radio 630AM or stream the contest on MiLB.tv.