Aces' Partner Rounds Bakery is ALL IN for the Community
Bakery Feeding Medical Workers and Sewing Protective Masks During COVID-19 Outbreak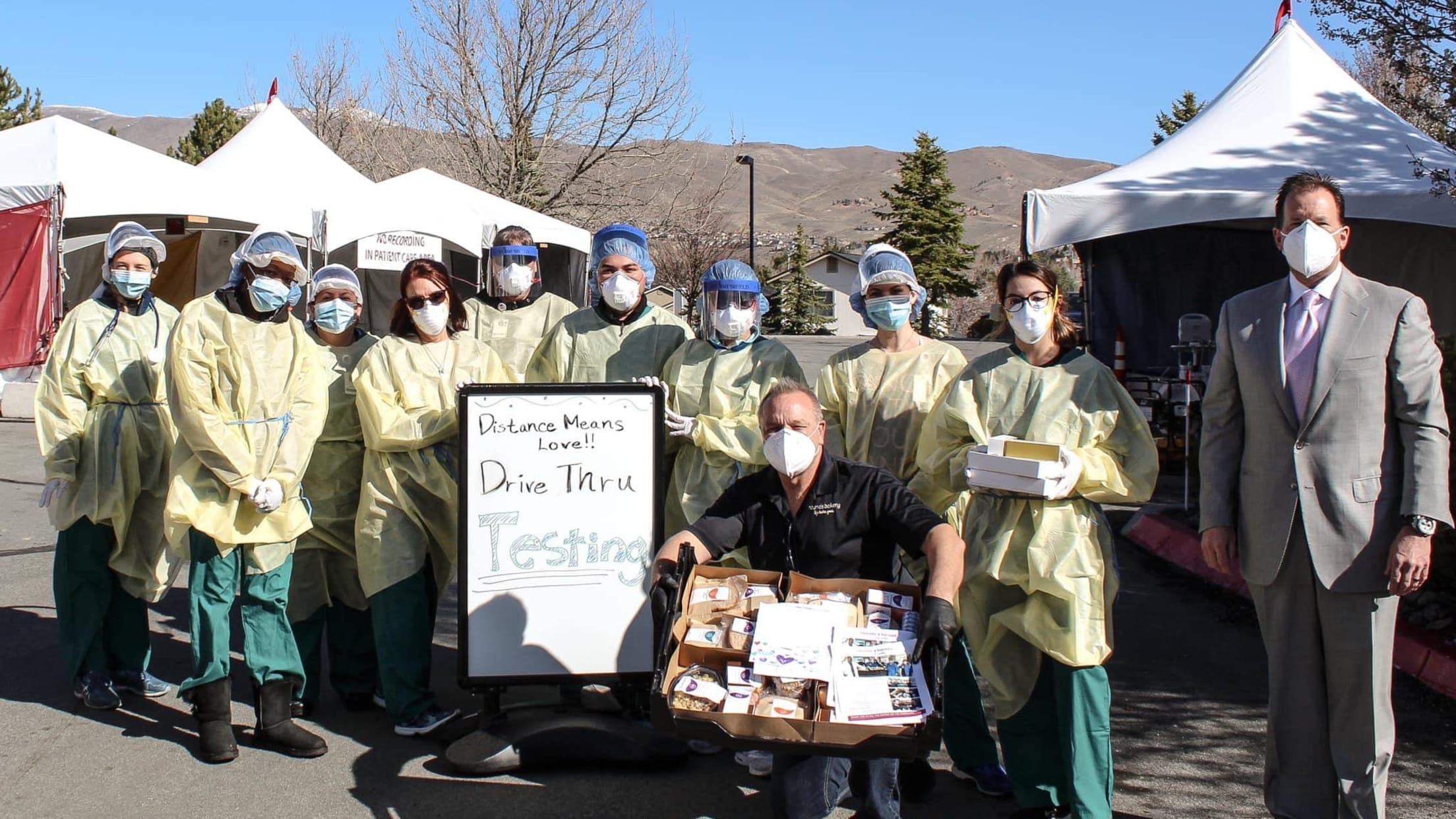 Rounds delivering to COVID testing site (Rounds Bakery)
Feeling frustrated, Rounds Bakery owners' Anton Novak and Sean Cary needed to get involved. "My husband Sean said, 'This is an all-out war against this virus, and we need to do everything we can to help,'" Novak said.
Feeling frustrated, Rounds Bakery owners' Anton Novak and Sean Cary needed to get involved.
"My husband Sean said, 'This is an all-out war against this virus, and we need to do everything we can to help,'" Novak said.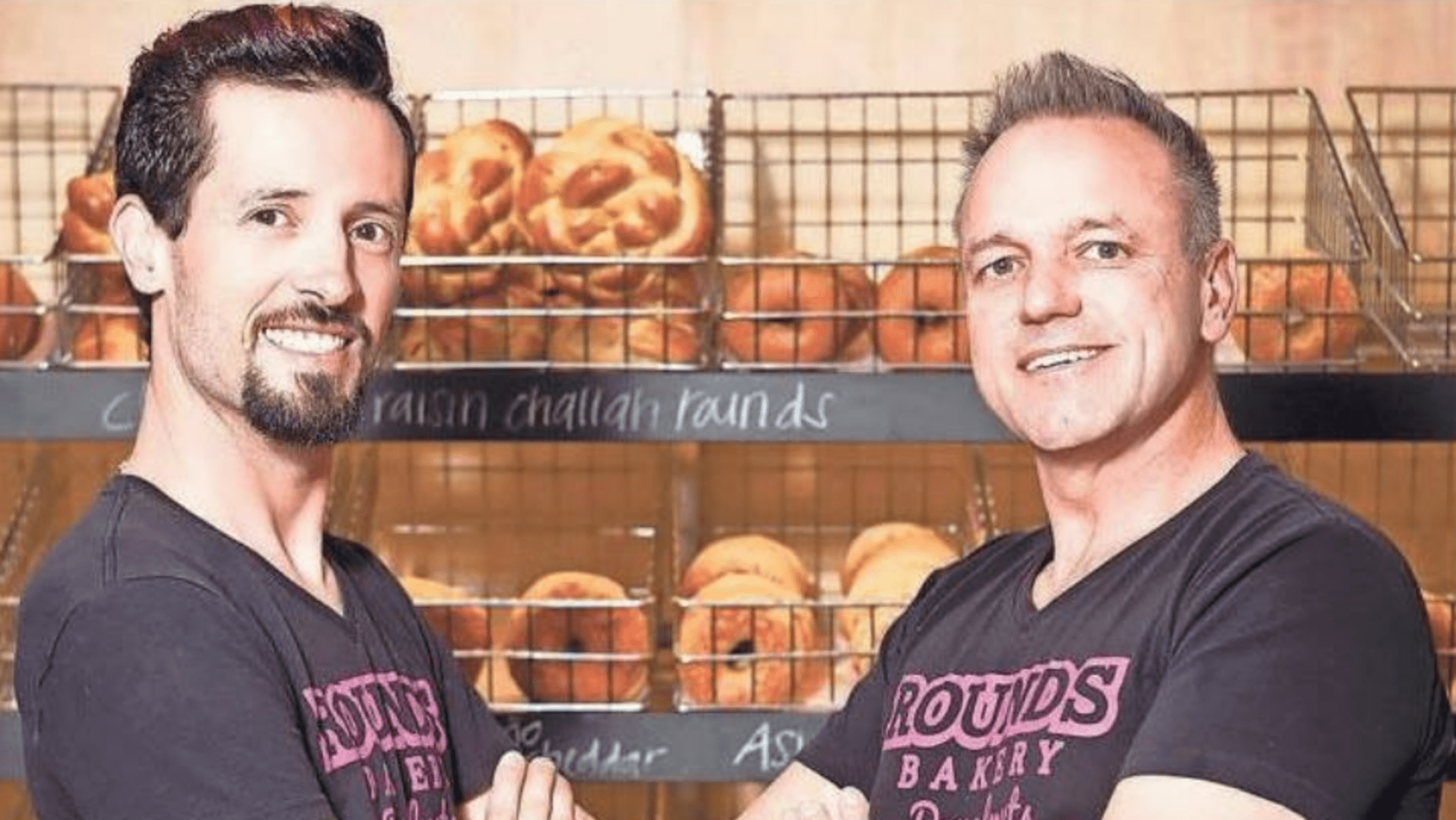 Mirroring the idea of the old Rosie Riveter campaign where you don't need to be on the front lines to help, they got to work.
Since COVID-19 cases ramped up in the United States in the middle of March 2020, Rounds Bakery has been donating breakfast sandwiches, muffins, coffee cakes, bagels, and cream cheese to local health care workers.
Their delivery trucks have been making stops at COVID testing sites, St. Mary's, Renown Regional, Renown South Meadows and Northern Nevada Medical Center from about 8:00 a.m. to 9:30 a.m. daily.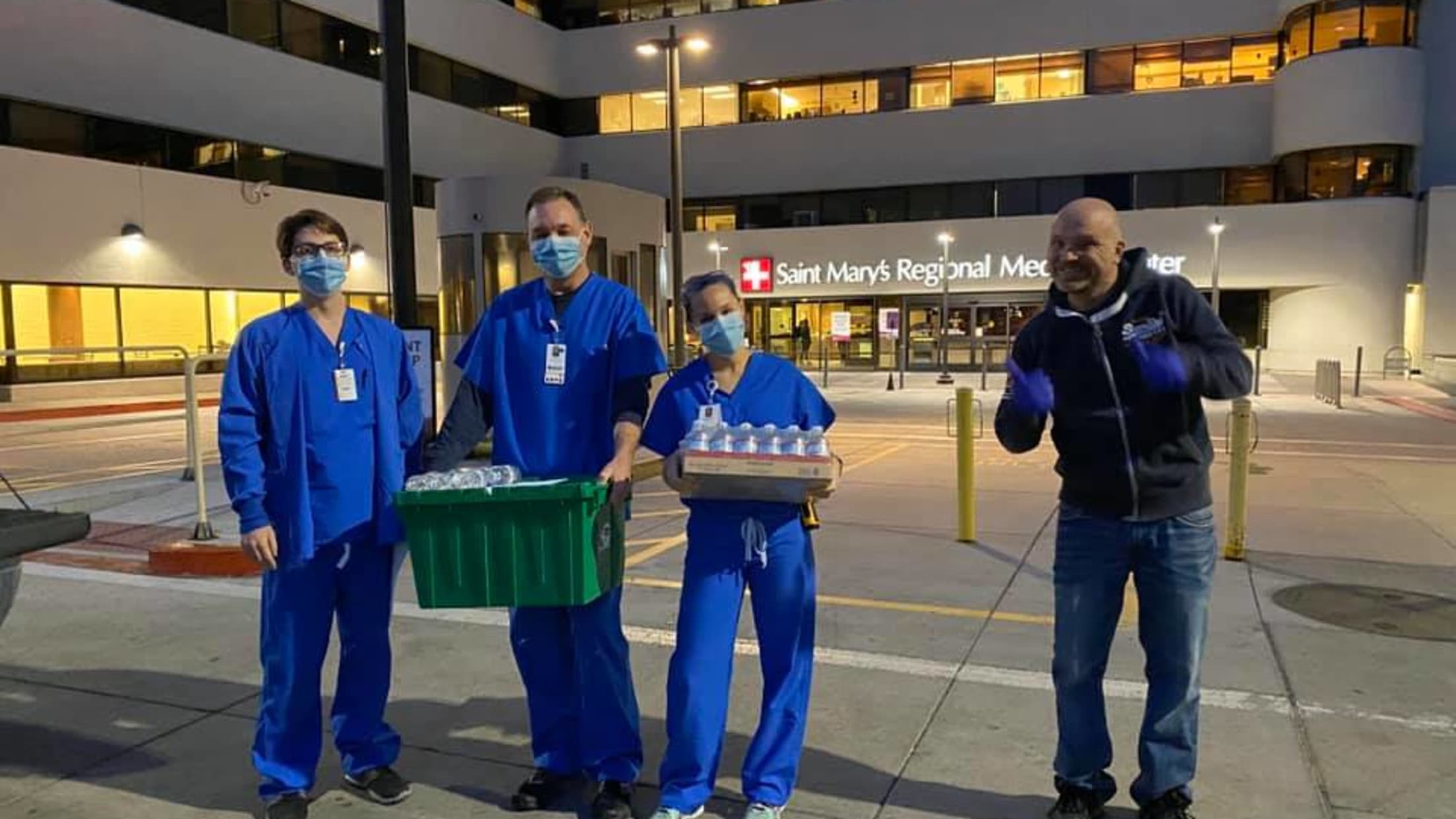 "When we donate, we try and go a little bit further by labeling things for the COVID team, the ER team, REMSA, etc., and even the people that have to clean the rooms and security guards - all putting their lives in danger for the safety of others," Novak said.
Not only is Rounds donating food to keep medical workers fed while they fight COVID-19, but they have taken it upon themselves aid the shortage of protective masks for not only health workers, but the public as well.
"Renown Regional had these mask kits they were begging anybody to sew I discovered something new about my husband - he knows how to sew. So he started sewing 25 masks a night for Renown Regional," Novak said. "But then…we went out and bought fabric so we could make CDC recommended masks, 1200 thread count, and we are selling them in our store for those who want to buy them and those funds help feed our heroes."
An Air Force veteran and former international pilot, Novak has even called upon his friends from overseas to help aid the shortage of masks in the area.
"I have friends in Hong Kong. A friend of mine works for this company that makes masks, so I said, 'Ship me 2,000,'" Novak said. "So they FedEx priority overnighted international 2,000 masks to my bakery and we've been giving those out."
Rounds' work in the community during the COVID-19 outbreak is highly admirable. However, it didn't take a global pandemic for the restaurant to get involved in giving back.
The giving all started about six years ago when Novak and Cary purchased a struggling bakery with 11 employees about to lose their jobs.
They noticed their inherited staff was throwing away donuts at the end of each day, something that did not fly with Rounds. So they began driving the leftover goods to a homeless shelter.
"We did that for about a month and that became the defining moment for our business model," Novak said. "We weren't going to build this restaurant on the backs of the community, but we were going to build it with the help of the community."
Since 2014 Rounds has truly taken that model to heart by donating over 45 tons of food and $100,000 in cash and in-kind donations according to Novak.
"We have two main pillars of giving, Sean's family was in education and my family owned a restaurant growing up, so we say, 'you can't learn on an empty stomach and you can't earn a living without an education' - so let's get people fed and keep them in school," Novak said. "Those have been our two fundamentals of giving over the last six years."
Just to name a few, the bakery has donated to local charities such as Children's Cabinet, The Eddy House, Boys and Girls Club, Veterans Guest House, Nevada Homeless Shelter and Ronald McDonald House over the years.
A business focused on giving away profit is not always set up for success, but Novak believes Reno has helped this model flourish thanks to the nature of the people who call the Biggest Little City home.
"We are a very generous community to helping those in need, I think we have a deep understanding of the human existence and you can find yourself in a bad place and it's not that you're a bad person, you're just in a bad situation - and I think Reno really thrives on helping those people."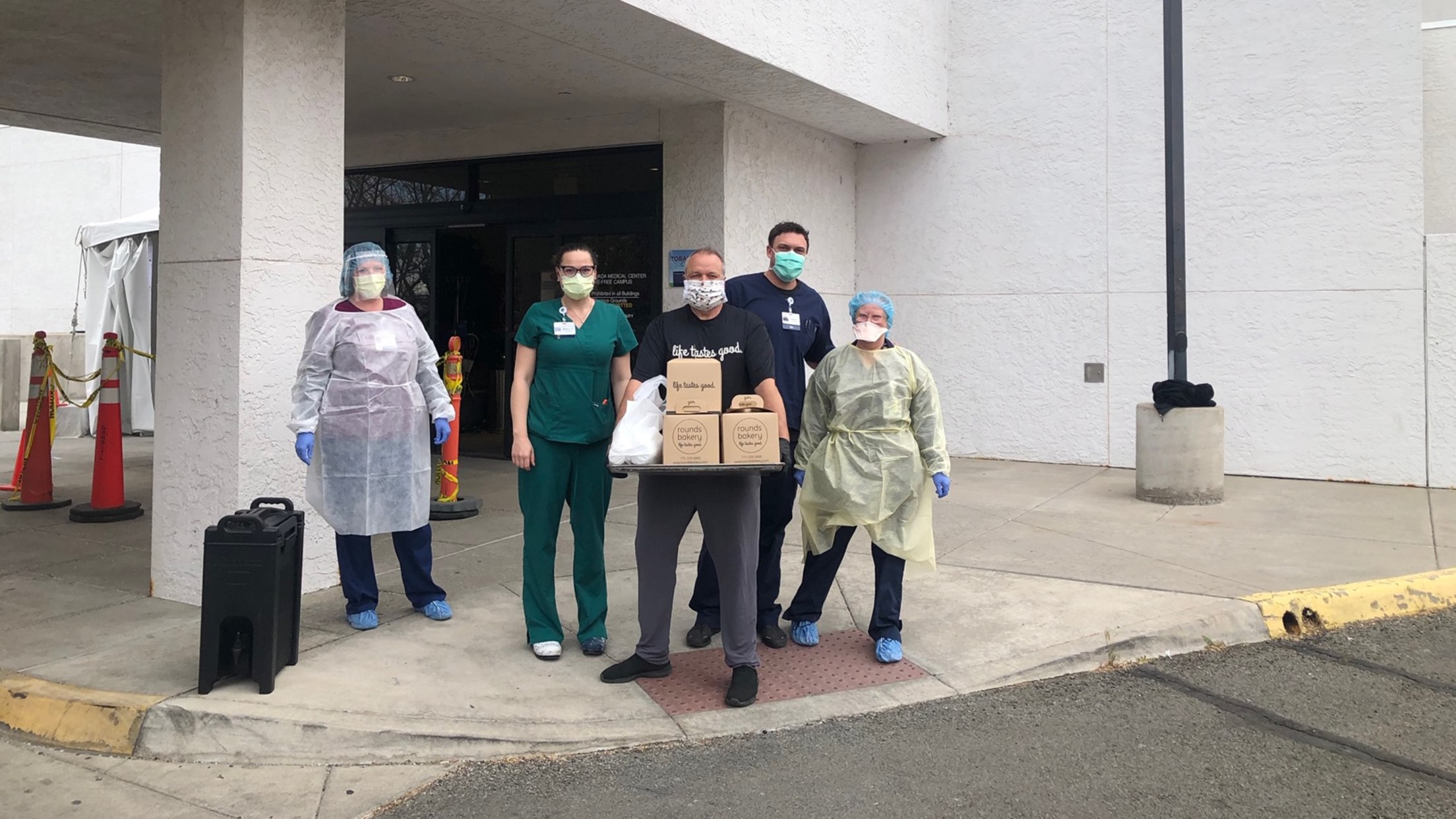 It's one thing to be charitable and donate, but if no one likes your food…you're not going to go very far. Rounds' product has helped the business become a staple in the community but also has gained award recognition from places like USA Today, Reno Gazette-Journal, American Marketing Federation to name a few.
Want to taste some of their award-winning food? Rounds Bakery has recently converted its restaurant to a marketplace to abide but CDC recommendations. All food is made fresh daily and pre-packaged. You can step into the shop and not even have to talk to anyone by purchasing using Rounds' self- checkout. They've even added everyday essentials to their store to help with the scarcity of supplies.
"We know it's a challenge sometimes to have to wait in line at Costco for three hours just to get into the building. You're exposing yourself to so many more people - so for the people that don't want that big exposure, we sell eggs, milk, we sell toilet paper, we have masks, hand sanitizer, we have these things that we converted our business model and restaurant into a bakery general store," Novak said.
The Reno Aces are proud to be partners with Rounds Bakery and the work they are doing in the community. Support Rounds and shop Local! The bakery is located at 294 E Moana Ln.
For more information on Rounds Bakery visit their website at https://roundsbakery.com/ or follow the bakery on Twitter @roundsbakery
---