Aces Split Series, win 6-4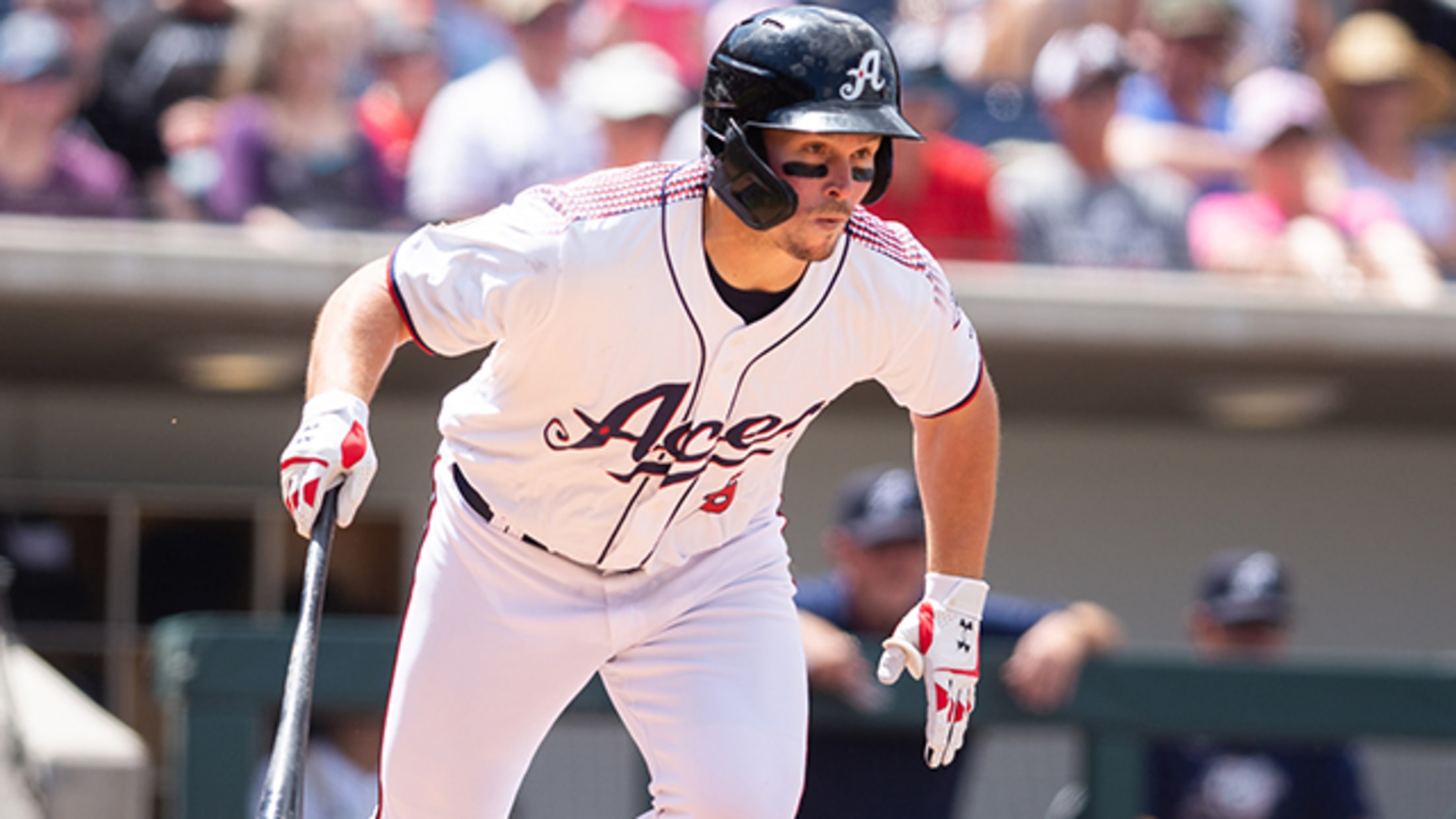 Reno, Nevada - The Reno Aces took the lead in the bottom of the first and never surrendered it, winning 6-4 over the Memphis Redbirds. Drew Robinson hit a two-run home run to open the game, but the Aces answered in the bottom of the first with RBI singles from
Reno, Nevada - The Reno Aces took the lead in the bottom of the first and never surrendered it, winning 6-4 over the Memphis Redbirds. Drew Robinson hit a two-run home run to open the game, but the Aces answered in the bottom of the first with RBI singles from Jake Lamb and Marty Herum, and Caleb Joseph drove in a run when Kramer Robertson made a throwing error. Scoring halted until the fifth when Rangel Ravelo drove in a run on a groundout. Drew Robinson drove in a run on a sac fly, which the Aces answered with a solo shot from Travis Snider. After a two-run first, Alex Young shut down Memphis for three innings, until Ravelo drove in his run in the fifth. Young struck out five and walked two to pick up his fourth win of the season. The Aces have an off day on Tuesday before heading to Round Rock where they will play the Express on Wednesday with a 5:05 PT start time.
Alex Young (5.0 IP, 3 R, 5 K, 2 BB)
Travis Snider (2-for-3, BB, HR, RBI)
Jake Lamb (2-for-2, BB, R, 3 RBI)
Top Performers - Memphis
Edmundo Sosa (2-for-4, BB, R)
Drew Robinson (1-for-3, R, HR, 3 RBI)
Evan Mendoza (1-for-1, 2B)
Tomorrow's Matchup
Notes & Information
Two Years Later - Former Aces infielder Ildemaro Vargas hit two home runs for the Arizona Diamondbacks tonight. The last time Vargas hit two homers in a single game was August 9, 2017 against Las Vegas. He went 4-for-6 that night with two home runs and two RBI. As a team, the D-Backs set their franchise record for most home runs in a game with seven. On May 20, the Aces hit ten home runs in a game vs. Tacoma. Aces on that team that are currently on the D-Backs roster include Tim Locastro and Kevin Cron.
Tallest to ever do it: Standing at six feet - three inches, Marty Herum became (tied) for the tallest Aces second baseman in franchise history. Four others have appeared at second base for Reno at 6'3; Marcus Littlewood, Ed Lucas, Didi Gregorius and Yunesky Sanchez.
Travis Snider's PCL Career: Outfielder Travis Snider finished 2-for-3 tonight with a home run, his 5th of the season. Snider has homered in 15 ballparks in the Pacific Coast League in his career (including Colorado Springs and Tucson who are no longer in the league. He's hit a combined 49 homers in the PCL and is first came on July 8, 2009 (3,624 days ago). The number one song in the United States at that time was "I got a feelin'" by the Black Eyed Peas.