Cron's 2019 Video Game Numbers
Joe Bauman Award Winner Kevin Cron Had a Ridiculous 2019 for Reno, Let's Revisit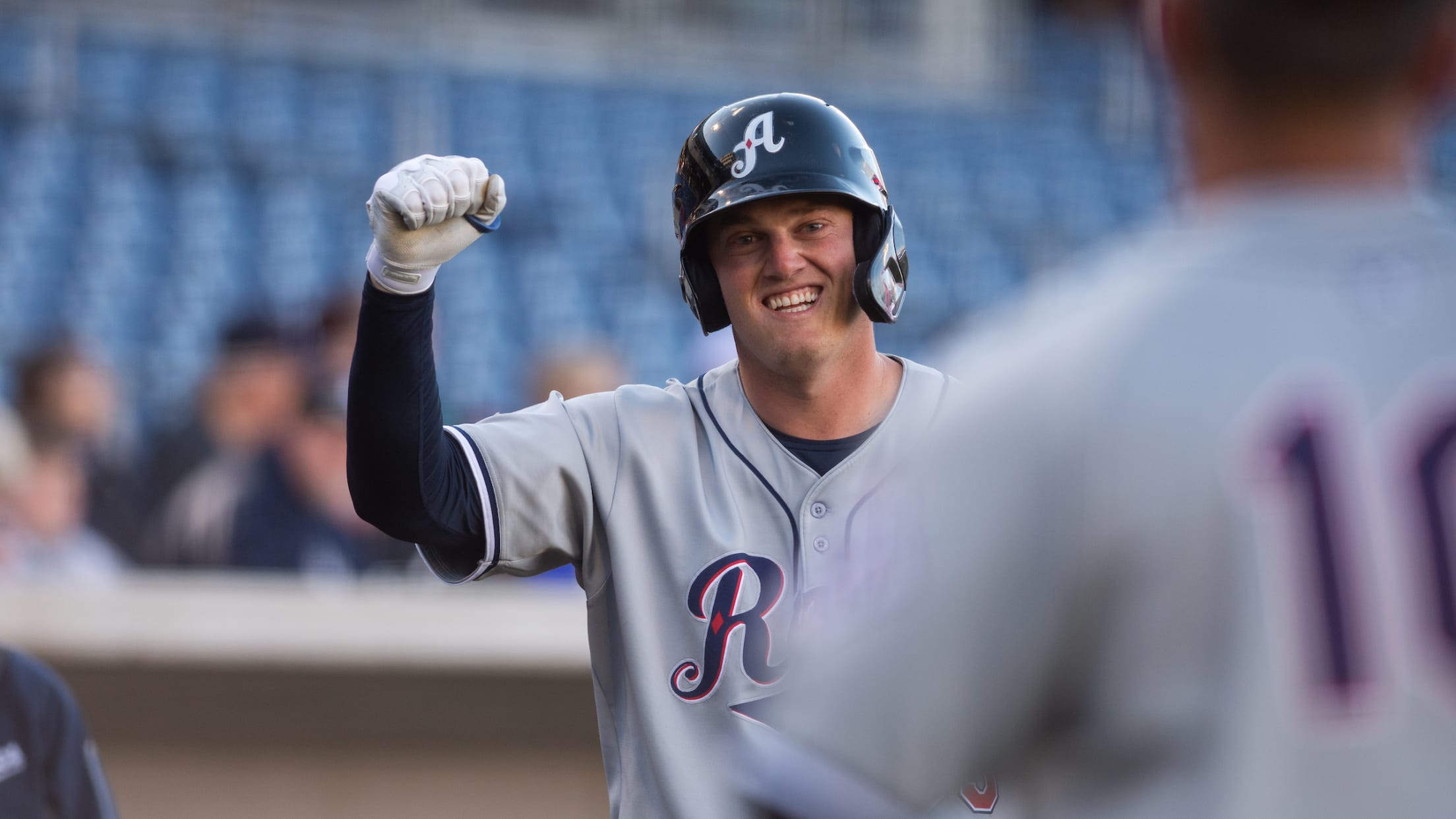 In a world unfortunately limited to virtual reality baseball at the moment, it appears to be good time to revisit the 2019 season for Kevin Cron. As you marvel at the stats your create a player in MLB the Show is currently putting up, let's remember, Cron displayed video game
In a world unfortunately limited to virtual reality baseball at the moment, it appears to be good time to revisit the 2019 season for Kevin Cron. As you marvel at the stats your create a player in MLB the Show is currently putting up, let's remember, Cron displayed video game numbers in real life last season for the Reno Aces.
A slash line of .331/.449/.777 to go with 38 home runs, 20 doubles, 105 RBIs and 81 runs scored…in 82 games played and 305 at-bats.
It's this writer's opinion to be the greatest offensive performance in Aces history.
The 6-foot-5 slugger set the new Aces single-season record for home runs with 38 besting Christian Walker's 2017 PCL MVP campaign where he hit 32 in 133 games played. His 105 RBIs on the year are good for fourth all-time in team history. Kyle Jensen had 120 in 2016 to set the record, a season where he played 133 games as well. Cron's .331 average was the fifth highest in team history.
His .777 slugging percentage is the best all-time in team history as well as his unfathomable 1.226 OPS. He scored 81 runs in 82 games played, simple math says that's nearly a run a game...
In 55 games before the all-star break alone last season, Cron hit 29 home runs, had 16 doubles, drove in 80 runs, and scored 58 runs.
His 11 April home runs are tied for the most in a single month in Aces history, his 10 May home runs are tied for the second most in a single month, and his nine August home runs are tied for the third most. He had six multi-homer games on the season, two of which were three-homer games.
He was clutch as well hitting .398 (41-for-103) with runners in scoring position to go with an .854 SLG% last year. While the team was behind or the game was tied, Cron hit a combined .347 (67-for-193) with 27 homers. From the seventh inning and on last season, he hit .326 (42-for-129) with 11 homers and drove in 37 runs.
His 2019 power surge earned him the Joe Bauman Home Run Award, an honor given to the player that leads all of Minor League Baseball in big flies. He had 39 total on the season in 84 games if you include a home run while on rehab for two games with the AZL Diamondbacks.
"It's just something within the baseball fraternity that's really special and I'm honored to receive this award," Cron said during his victory speech at the 2019 Winter Meetings.
Cron led the Pacific Coast League in home runs and slugging percentage, yet didn't have enough at-bats to qualify for the league lead in categories like batting average, on-base percentage, or OPS - let that sink in.
He made his Major League debut on May 24 against the San Francisco Giants and recorded his first MLB hit a day later, an RBI double to left field with his father/Triple-A manager Chris Cron in the stands to watch.
Cron hit his first MLB home run on June 7 on the road against Marcus Stroman of the Toronto Blue Jays.
"I was able to see a few pitches in that first at-bat and get a feel for what Stroman's got. I'd never faced him before. I got in a situation with some guys on base and knew he was going to go to that heavy sinker that he's built a career around," Cron told MLB.com on his approach going into that at-bat.
He would go on to hit six total home runs for the D-backs in 2019, in 71 at-bats. Including rehab, Triple-A, and the Majors, Cron hit 45 home runs in 381 total at-bats.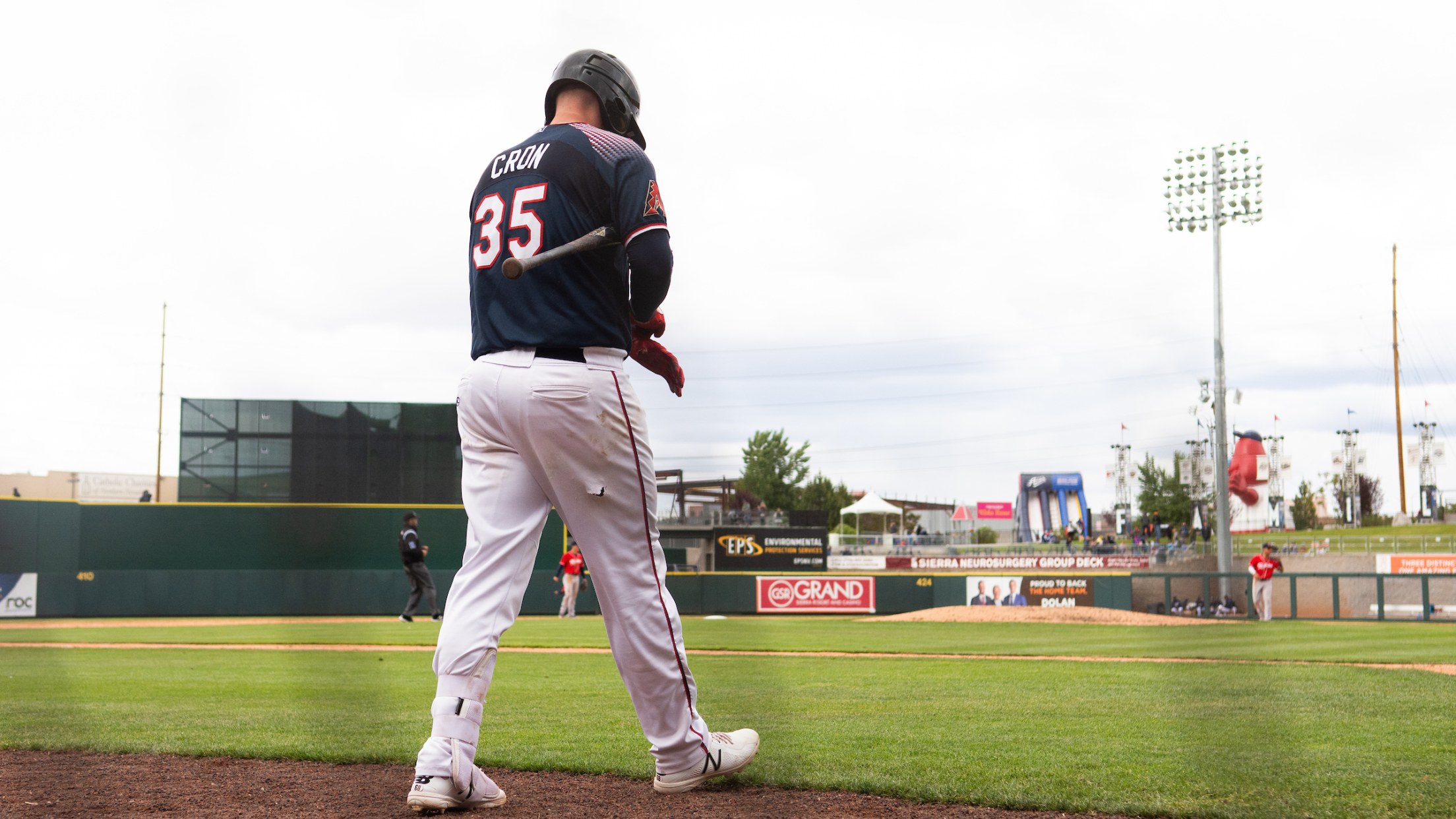 On Pace For
The most games in a single season Cron had ever played with one team was 138 in 2017 for Double-A Jackson, a season he won Southern League MVP. Just for fun, let's calculate the numbers if Cron had played that many in 2019 for Triple-A Reno.
Over 138 games, he was on-pace for 64 home runs, 177 RBIs, and 136 runs scored last year.
Memphis' Adolis García played in 132 games last season to lead the PCL. If Cron would have played in 132 games, he would have been on pace for 61 homers, 167 RBIs, and 130 runs scored.
Cron was named PCL player of the week two separate times last season, named a mid-season PCL All-Star and was selected to the All-PCL team at first base for the 2019 onslaught.
However, he was beat out for Pacific Coast League MVP by El Paso's Ty France, who put up video game numbers of his own slashing .399/.477/.770 in 76 games played (296 at-bats) with 27 home runs, 27 doubles, 89 RBIs, and 83 runs scored respectively.
Franchise Records
Cron became the club's all-time home run leader when he hit his 56th in an Aces uniform on August 13 against the Oklahoma City Dodgers on the road. It took Cron 172 games to surpass Mike Jacobs and Brandon Allen who were tied for the previous best at 55. It took Jacobs 317 games to reach the mark and Allen 228.
His historic season boosted him to third all-time in franchise history in RBIs with 202 career Aces RBIs. Mike Jacobs leads the team with 222 over 318 career Aces games played. Cron has played in 186.
We'd rather look ahead to 2020, but being limited to video games at the moment, it's fun to reminisce about Cron's numbers from 2019 - we hope you agree.
---