D-backs Sign MLB Veterans Jon Jay and Edwin Jackson, Assigned to Reno
Both Receive Invite to Major League Spring Training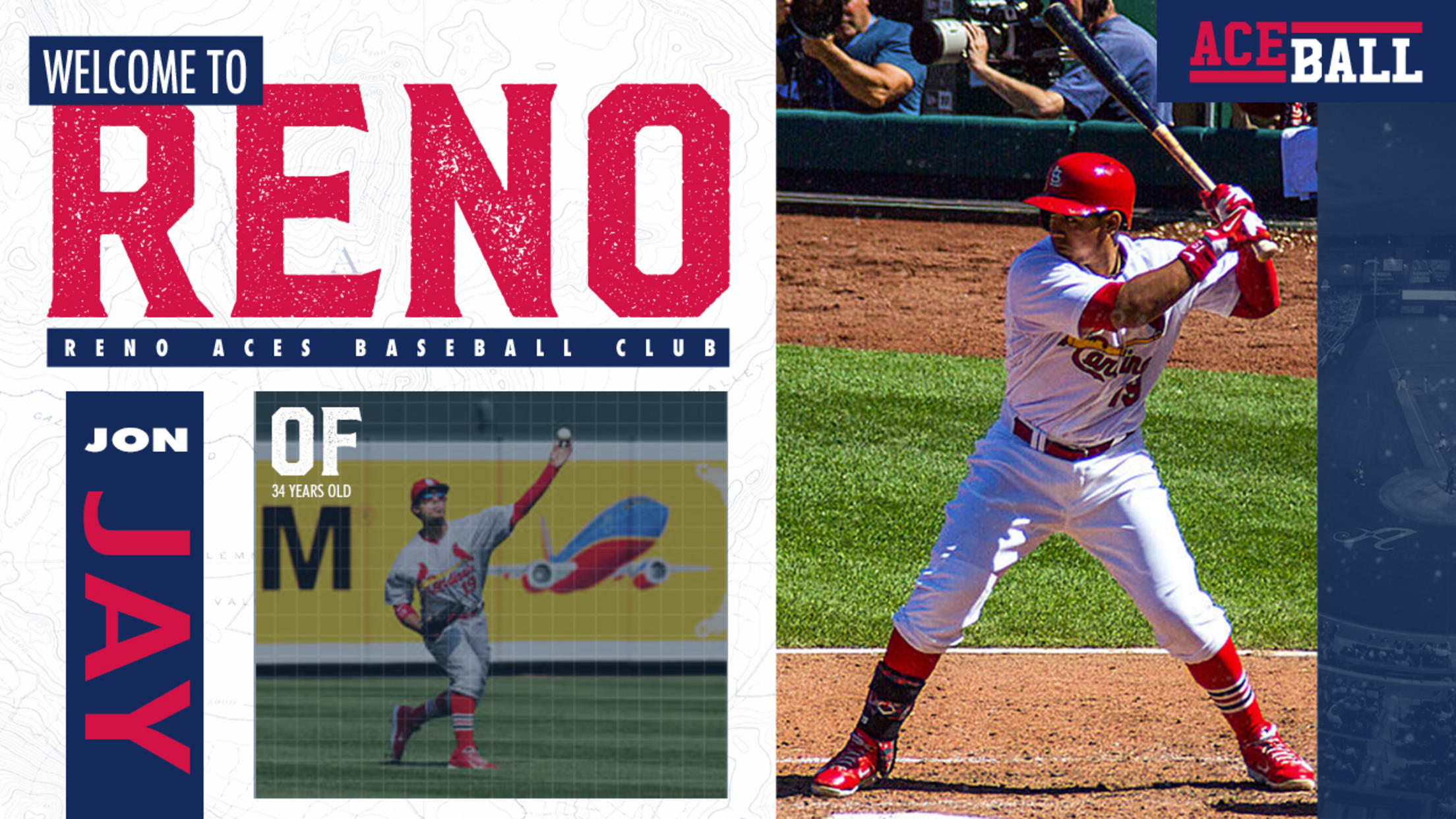 The Arizona Diamondbacks have signed OF Jon Jay and RHP Edwin Jackson to minor league contracts and assigned them to Triple-A Reno. Both Jay and Jackson received invites to Major League Spring Training. It is also both Jay's and Jackson's second stint with the D-backs' organization. Here is what you
The Arizona Diamondbacks have signed OF Jon Jay and RHP Edwin Jackson to minor league contracts and assigned them to Triple-A Reno. Both Jay and Jackson received invites to Major League Spring Training. It is also both Jay's and Jackson's second stint with the D-backs' organization. Here is what you need to know about the new additions:
OF 5'11" 200 L/L Jon Jay Age: 34
Jon Jay has played 10 seasons for the St. Louis Cardinals, San Diego Padres, Chicago Cubs, Kansas City Royals, Arizona Diamondbacks, and Chicago White Sox in his big-league career.
He played 13 games in 2019 for Triple-A Charlotte while rehabbing for the Chicago White Sox. He appeared in 47 games for Chicago once healthy batting .267 in 182 plate appearances last year.

However, prior to 2019, the last time Jay was consistently in the Triple-A was in 2010 for the Memphis Redbirds.
Jay's career highlights include a 2011 World Series Championship while playing for the St. Louis Cardinals.
That season, the lefty was a vital part of the team appearing in 159 games while hitting .297 with 10 home runs, 24 doubles, two triples, 37 RBIs, 56 runs scored to go with a .344 on-base percentage. He also competed in the 2013 World Series with the Cardinals; one they would drop against the Boston Red Sox.
The outfielder was originally drafted in the second round out of the University of Miami in 2006 by the St. Louis Cardinals. He was with the organization from 2006 till 2015 when he was traded to the San Diego Padres in exchange for Jedd Gyroko and cash.
Since then, he's played for the Chicago Cubs, Kansas City Royals, Arizona Diamondbacks, and Chicago White Sox.
His one previous stint with the Diamondbacks came in 2018 where he played in 84 games for Arizona.

Jay owns a career .285 Major League average and .350 on-base percentage making him an elite table setter for any club. If we see him in Reno, he'll contribute well and be a solid veteran influence for the club in the process.
A fun fact about Jay, he's an avid bowler. He's thrown multiple celebrity bowling tournaments during his time in the big leagues with the money being donated to various charities of his choice.
RHP 6'2" 215 R/R Edwin Jackson Age: 36
Edwin Jackson is the definition of a Major League veteran with 17 years of experience under his belt. Over that time, he's played for 14 Big League teams, the most by any player in Major League history.
The righty has thrown for the Los Angeles Dodgers, Tampa Bay Rays, Detroit Tigers, Arizona Diamondbacks, Chicago White Sox, St. Louis Cardinals, Washington Nationals, Chicago Cubs, Atlanta Braves, Miami Marlins, San Diego Padres, Baltimore Orioles, Oakland Athletics, and Toronto Blue Jays.
Career highlights for Jackson include an All-Star selection in 2009 as a member of the Detroit Tigers, a no-hitter with the Diamondbacks in 2010, and a World Series Championship in 2011 with the St. Louis Cardinals. He was teammates with newly assigned Reno Aces OF Jon Jay during that World Series run.

Jackson was originally drafted in 2001 out of Shaw HS in Columbus, GA in the sixth round by the Los Angeles Dodgers. He ascended quickly through the Dodgers' system and made his MLB debut on September 9, 2003 against Randy Johnson and the Arizona Diamondbacks. Jackson outdueled the five-time Cy Young Award Winner that day throwing six innings of one-run baseball to pick up his first career victory.
He primarily works with a fastball/slider combo and has pitched as both a starter and a reliever in his career.
Overall, Jackson is 107-133 (318 starts, 412 appearances) over his MLB career with a 4.78 ERA to go with 1508 strikeouts in 1960.0 career innings pitched. He is one of 219 pitchers in history with at least 1500 strikeouts in his career.
In 2019, Jackson pitched in the Majors for Toronto and Detroit. He also made Minor League starts for Triple-A Toledo, Buffalo, Las Vegas and, High-A Stockton.