First Look: Top Newcomers We Might See in Reno This Year
Championship Talent Could be on its Way from Double-A Jackson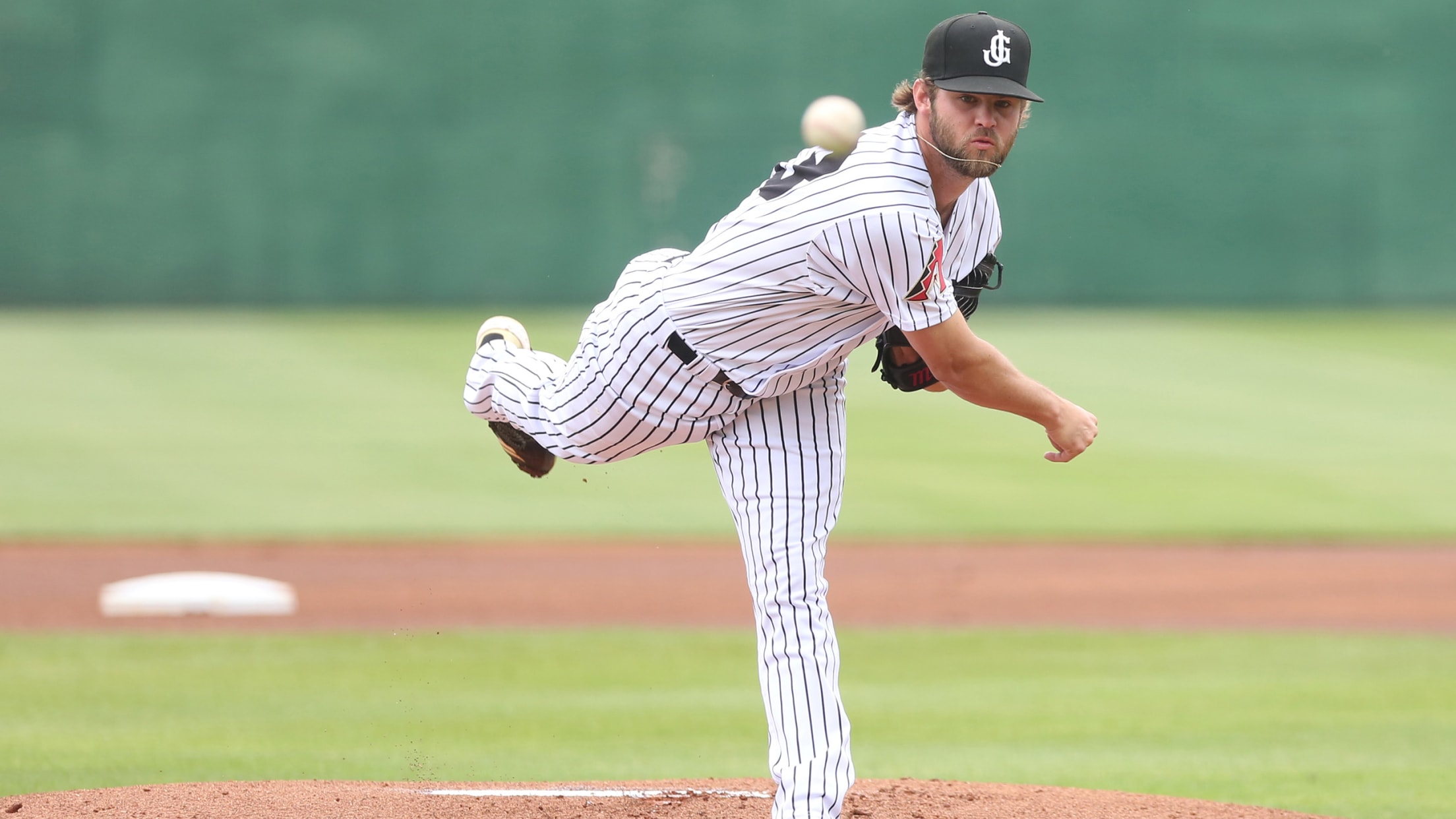 The gloves are popping in Scottsdale, Arizona as pitchers and catchers have reported for the Spring Training. The arrival of baseball gives the Arizona Diamondbacks a chance to look at some of their top prospects. There will be some that make the team right out of Spring Training, and those
The gloves are popping in Scottsdale, Arizona as pitchers and catchers have reported for the Spring Training. The arrival of baseball gives the Arizona Diamondbacks a chance to look at some of their top prospects. There will be some that make the team right out of Spring Training, and those who don't, have a chance to make an impact in Reno in 2020.
The Diamondbacks have been building their system up over the past few seasons, and there is a lot to get excited about.
We spoke with Will Boor of MLB Pipeline about some of the top prospects we could possibly see in the Biggest Little City this season.
MLB Pipeline is MLB.com's stop for all things minor league and prospects. Every year, they list out the top 100 prospects overall, the top 30 prospects for each team, and the top ten for each position.
The Diamondbacks' system is widely considered one of the most improved over the past year, and that was echoed by Boor.
"They had, I think, seven of the first 75 picks in the draft last year and you go out and you acquire guys like Seth Beer, Corbin Martin, J.B. Bukauskas...The D-backs have done a really good job over the last 9-10 months of adding a ton of talent to the system," he said.
It's impossible to predict the exact roster, but here are some of the top players in the system we have a chance to see in Reno this season for the first time, all of which played for the Jackson Generals in 2019, the Southern League Champions.
Daulton Varsho, C: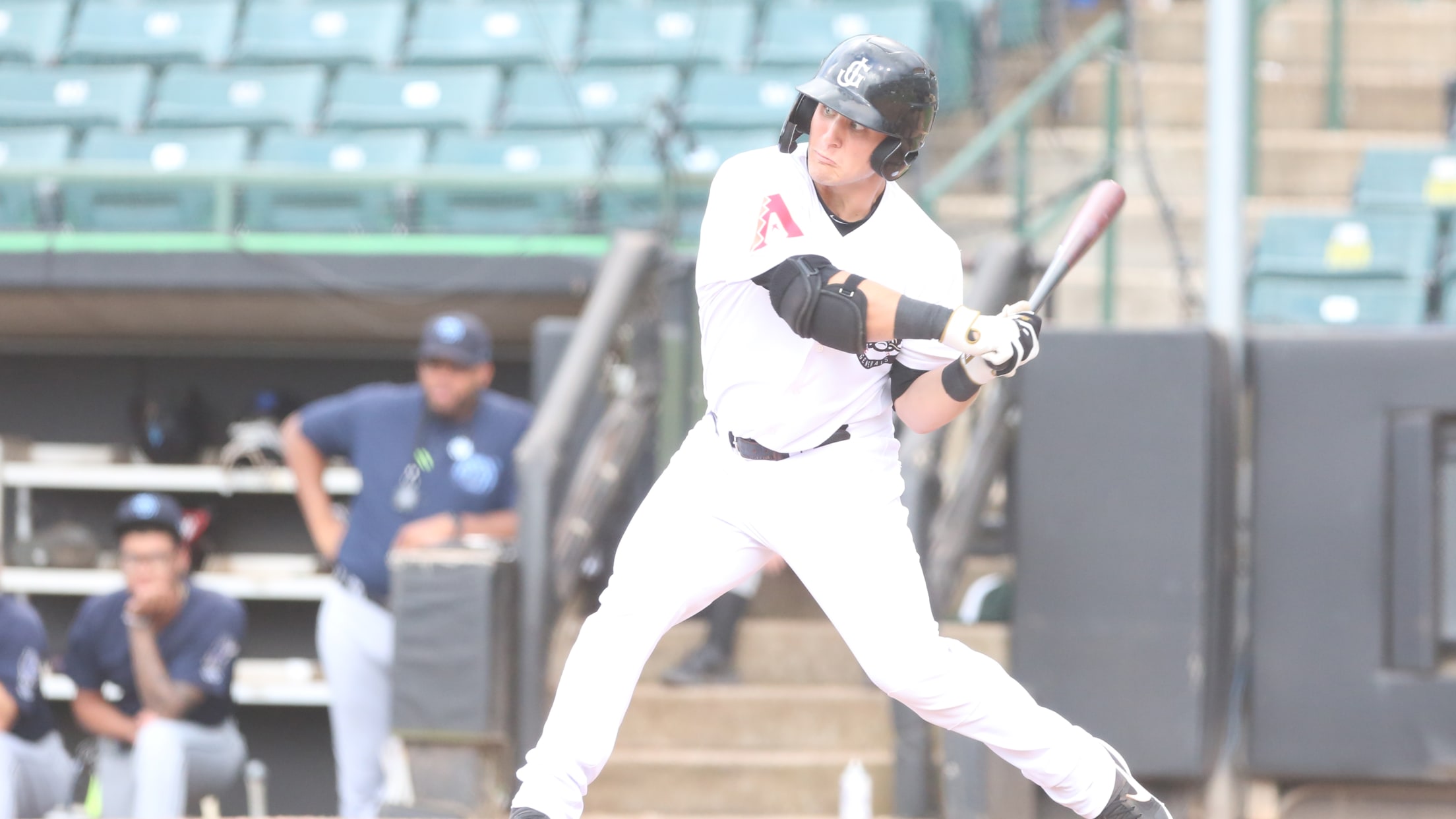 (Pam Dietz/Jackson Generals)
Daulton Varsho was drafted by the Diamondbacks in the second round of the 2017 draft out of the University of Wisconsin at Milwaukee. He was sent to Short Season after signing and spent the rest of the year in Hillsboro.
In 50 games with the Hops, Varsho burst onto the scene in his first season of professional baseball. The lefty catcher hit at a .311 clip with 16 doubles, seven home runs, 39 RBIs and a terrific .902 OPS.
In 2018, Varsho made it to High-A Visalia. That year he played in 80 games with the club and hit .286 with 11 homers and 44 RBIs.
Fast forward to 2019, Varsho was promoted to Double-A Jackson, where he really broke out. The 23-year-old played 108 games for the Generals, hitting .301 with 25 doubles, 18 home runs, and 58 RBIs. He also got on base at a .378 mark, the best of his career thus far. He had the highest walk total of his career with 42.
Varsho is praised for his athletic ability and versatility.
"The unique thing about Daulton Varsho, besides that his dad is a former Major Leaguer, is just how athletic he is. There are not a lot of catchers that can also play the outfield, I can't really think of any, that's not a combo you see often. Usually, you see a catcher with his other position being first or third. So he's really athletic and runs exceptionally well compared to other catchers. He stole 21 bases last year and 19 the year before that," Boor said.
"In addition to his speed, he's another guy that can hit. He's just someone with a lot of versatility. He has a lot of offer as a well rounded baseball player and the fact that his dad was a former Major Leaguer, that means he's smart, he's been around the game. Opponents are going to have to beat him he's not going to beat himself," according to Boor.
In MLB Pipeline's newest rankings, Varsho is ranked as the 76th overall player in their top 100. He is also ranked as their ninth-best catcher.
Seth Beer, 1B/OF: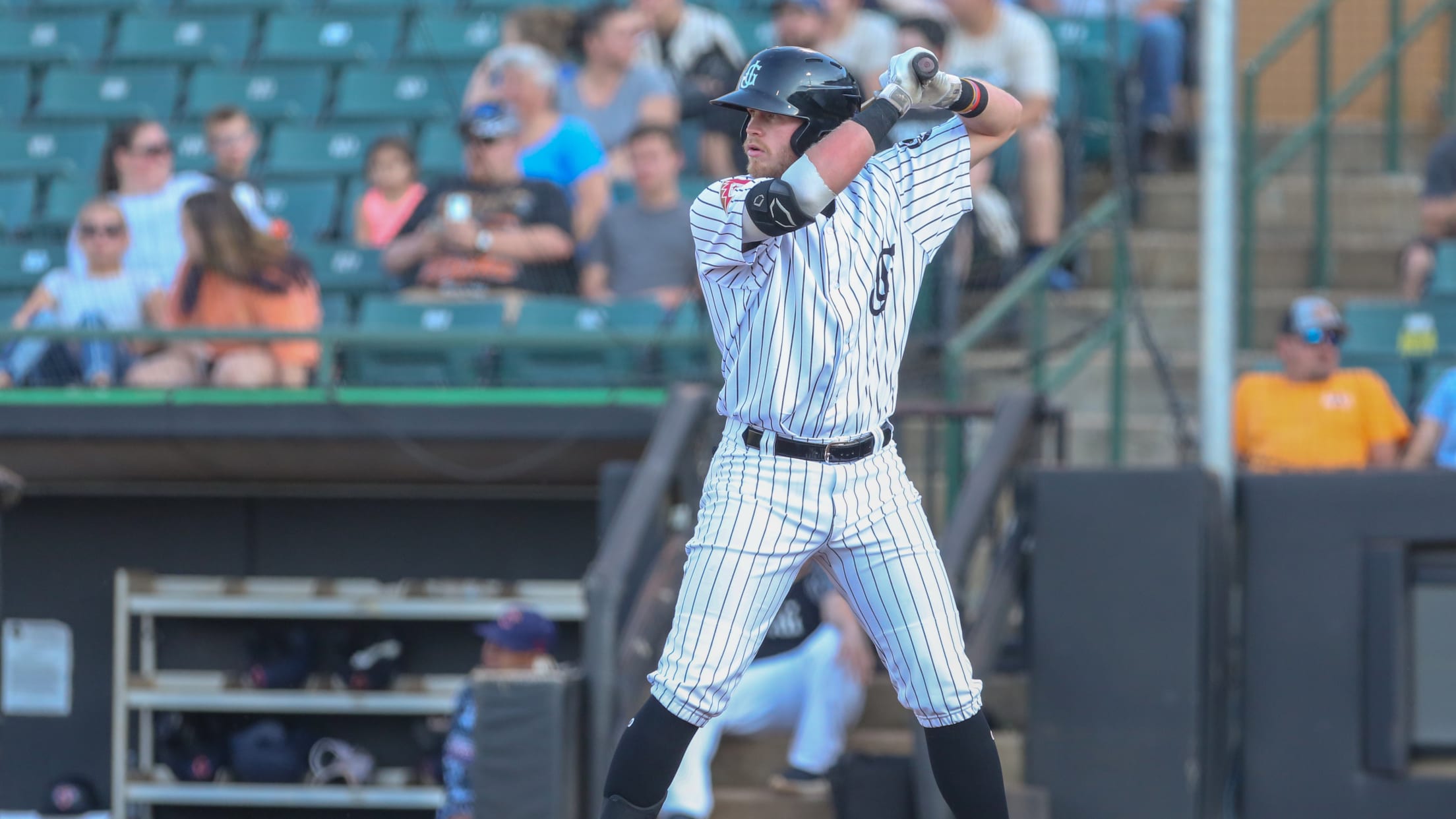 (Pam Dietz/Jackson Generals)
Beer was the 28th overall pick by the Houston Astros out of Clemson University in the 2018 draft, where he was a star and won National Player of the Year in 2016.
He played 67 games across three levels in the Astros' system in 2018, where he hit .304 with 14 doubles, 12 home runs, and 42 RBIs.
In 2019, Beer made appearances for Houston's High-A and Double-A affiliates, where he hit 17 doubles with 25 home runs and 86 RBIs.
"He hits. There was a reason he was drafted in the first round. He was one of the best hitters in college, was the National Player of the Year and has done nothing but hit in the minors. He also hit 26 homers last year, so it's not just hitting for average, there is some power there and that's something everyone likes to see. Fans, just pay attention every time Seth Beer steps in the batter's box because that's going to be someone you want to see because he's able to put the bat on the ball consistently and drive in runs," Boor said, praising Beer's ability to hit.
The former first-round pick was included in a package with Josh Rojas, Corbin Martin, and J.B. Bukauskas that sent Zack Greinke to the Astros at the 2019 trade deadline. After the trade, Beer was assigned to Double-A Jackson, where he played out the rest of the season.
In 24 games in Jackson, Beer hit seven doubles, one home run, and 17 RBI.
Beer should bring a very exciting amount of power to Reno coming off of a 26 home run season, especially in a hitter-friendly and homer-happy league in the Pacific Coast League. He could be an exciting bat in the middle of the order for the 2020 season.
Pavin Smith, 1B:
Pavin Smith was drafted by the Colorado Rockies in the 32nd round of the 2014 draft, but opted to attend the University of Virginia instead. The decision paid off. In 2017, he was drafted seventh overall by the Diamondbacks.
Smith spent the 2017 season with Short Season Hillsboro and hit .318 with 12 doubles and 27 RBI. In 2018, with High-A Visalia, Smith showed more power. In 120 games, he hit .255 with 25 doubles and 11 home runs.
"He's tapping into power, and not just home runs, but you can see the trend with his slugging percentage. You got someone who has shown the ability to manage the strike zone, just someone who can handle the bat. He's not a guy that is going to hit a 500-foot home run but uses the whole field well and can defend well," Boor said.
He stayed on course in 2019, playing for Double-A Jackson for the entirety of the season and had his best professional season thus far. In 123 games, Smith hit .291 with career-highs in doubles, 29, and home runs, 12. He also had a .835 OPS, another career-high.
"Pavin Smith was in the Fall League in 2018 and I like what I saw of him there. He's a good hitter. At Virginia his junior year, he walked more than he struck out. He also homered more than he struck out that year which is insane," said Boor
Smith has a great feel for the strike zone and plate discipline, with 143 walks to 150 strikeouts in his career. He could provide a good on-base presence in the top or middle of the order if he gets a shot in Reno, which is where he has hit in the order for most of his career.
J.B. Bukauskas, RHP:
J.B. Bukauskas was originally drafted by the Diamondbacks out of high school in the 20th round of the 2014 draft, but opted to attend the University of North Carolina at Chapel Hill. Just like Smith, the decision paid off. He was drafted 15th overall by the Houston Astros in the 2017 draft.
Bukauskas made three starts after being drafted. One in Rookie Ball, the other two in Short Season. In 10.0 innings, he pitched to a 2.70 ERA and struck out nine batters.
In 2018, the right-hander pitched across five different levels in the Astros system. In 14 starts, Bukauskas had a 4-2 record, and in 59.0 innings, had a 2.14 ERA and struckout 71 batters, a 10.8 K/9.
He began the 2019 season with Houston's Double-A affiliate, Corpus Christi, where he both started and relieved, with 16 starts and six relief appearances. He struck out 98 batters in 85.2 innings.
Bukauskas also came over in the Zack Greinke trade and reported to Double-A Jackson after the trade. He started two games for the Generals and struck out 11 batters in seven innings.
"He came over from the Astros in the Grienke trade last season, he was a first round pick in 2017. He has a really good slider, mid 80s, late bite. The only issue is that he knows it's good, sometimes he falls in love with it and throws it over and over. So he's got to work on diversifying his pitches but he has really good stuff overall," Boor said.
He brings a mid-90s fastball and dangerous slider to the table, both of which are rated as a 65 on MLB Pipeline's 20-80 scale.
Matt Peacock, RHP

(Pam Dietz/Jackson Generals)
Peacock was drafted by the Diamondbacks in the 23rd round of the 2017 draft out of the University of South Alabama.
"23rd round pick in 2017, so it's a crazy story about perseverance, he's someone I think fans can really get behind. He quit baseball in college at South Alabama, got a regular job, but then was like, 'I miss baseball' and wanted to get back into it so went back to his coach and earned a spot on the team," Boor said.
In his first season of professional ball, Peacock played across two levels, Class-A Kane County and High-A Visalia. In a mix of relief appearances and starts, 16 of them, he put up a 4.20 ERA and struck out 90 batters in 98.2 innings.
He spent all of 2019 with Double-A Jackson, where he took a big step forward.
"Last year, he really burst onto the scene with a 2.97 ERA in 21 games and 20 starts. He held opponents to a .231 batting average so he's definitely able to get people out and knows how to pitch. He got a non-roster invite to MLB spring training this year, so that means the D-backs think highly of him and want to get an extra look at him. He's just someone on the field who can pitch but off the field is someone you want to root for. America loves the underdog story," Boor said.
Peacock has ascended quickly through the Arizona system and could be a player to watch for the Aces this season.
Josh Green, RHP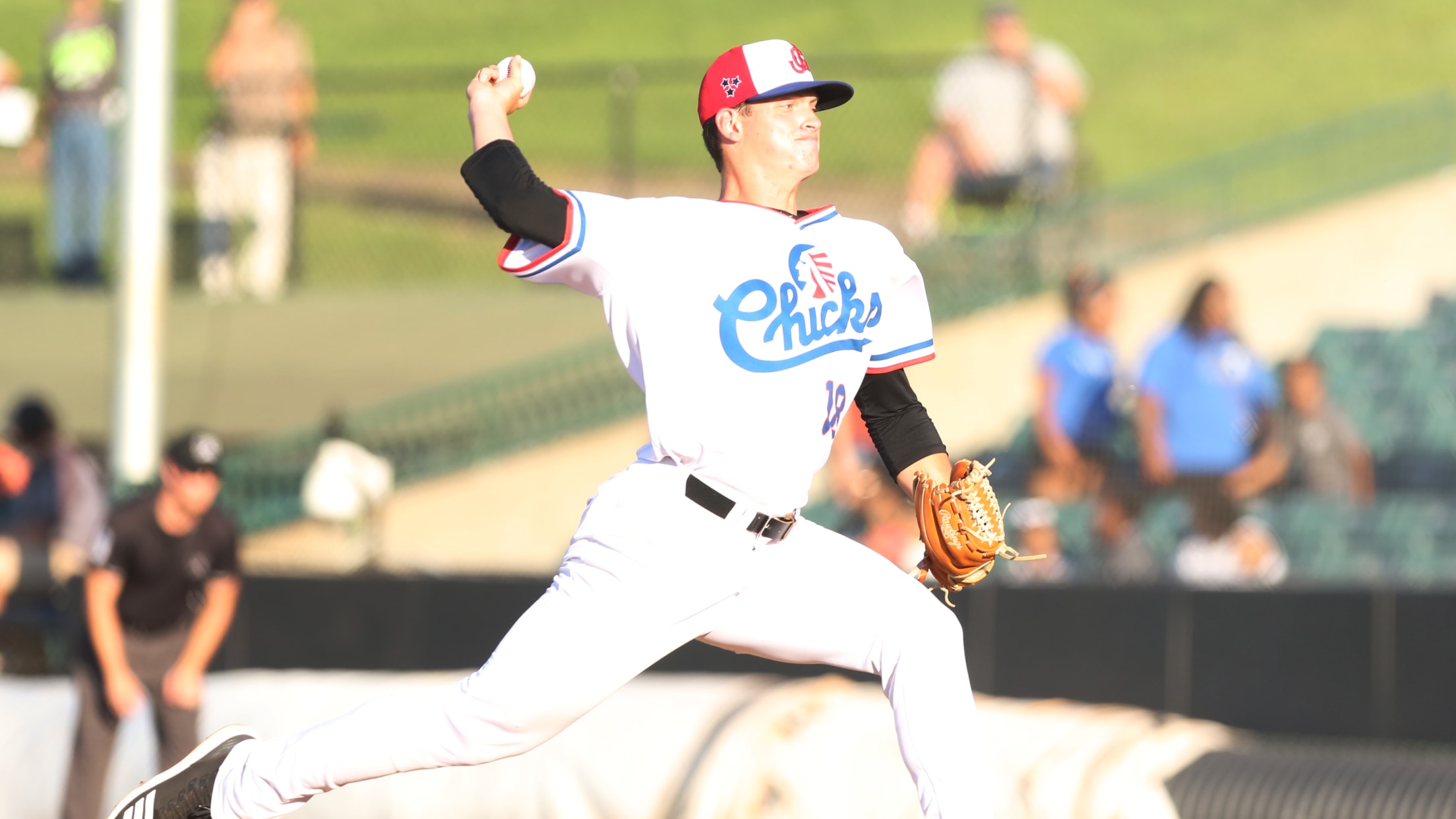 (Pam Dietz/Jackson Generals)
Green was drafted by the Diamondbacks in the 17th round of the 2018 draft out of Southeastern Louisiana University.
He was sent to Short Season Hillsboro right away, where he spent the entire season in relief. In 25 games, the right-hander put up a 1.09 ERA, 25 strikeouts in 33 innings and 11 saves.
"He's kinda like Peacock, he won't overpower you but if you like pitching he's someone you want to pay attention to. He gets a lot of ground ball outs, his best pitch is probably his sinker, a lot of late life. The fact that he's able to pitch down in the zone obviously results in a lot of ground balls, he doesn't give up a lot of hard contact," Boor said.
In 2019, he played in both Visalia and Jackson, starting every game instead of pitching in relief. He had a 2.71 ERA and 101 strikeouts in 126.1 innings as a starter. As Boor said, he won't overpower batters, but getting ground balls in a big plus, especially in the power happy PCL.
"Most importantly, for someone that might pitch in Reno at some point, he doesn't give up a lot of homers. He's only given up three home runs in 159 professional innings pitched," he said.
Top prospects bring a lot of excitement to any minor league team, but with the loaded Diamondbacks system, 2020 could shake out to be a big year in Reno.