Nick Heath headlines list of Aces in Caribbean Winter Leagues
Seven Aces from 2021 participating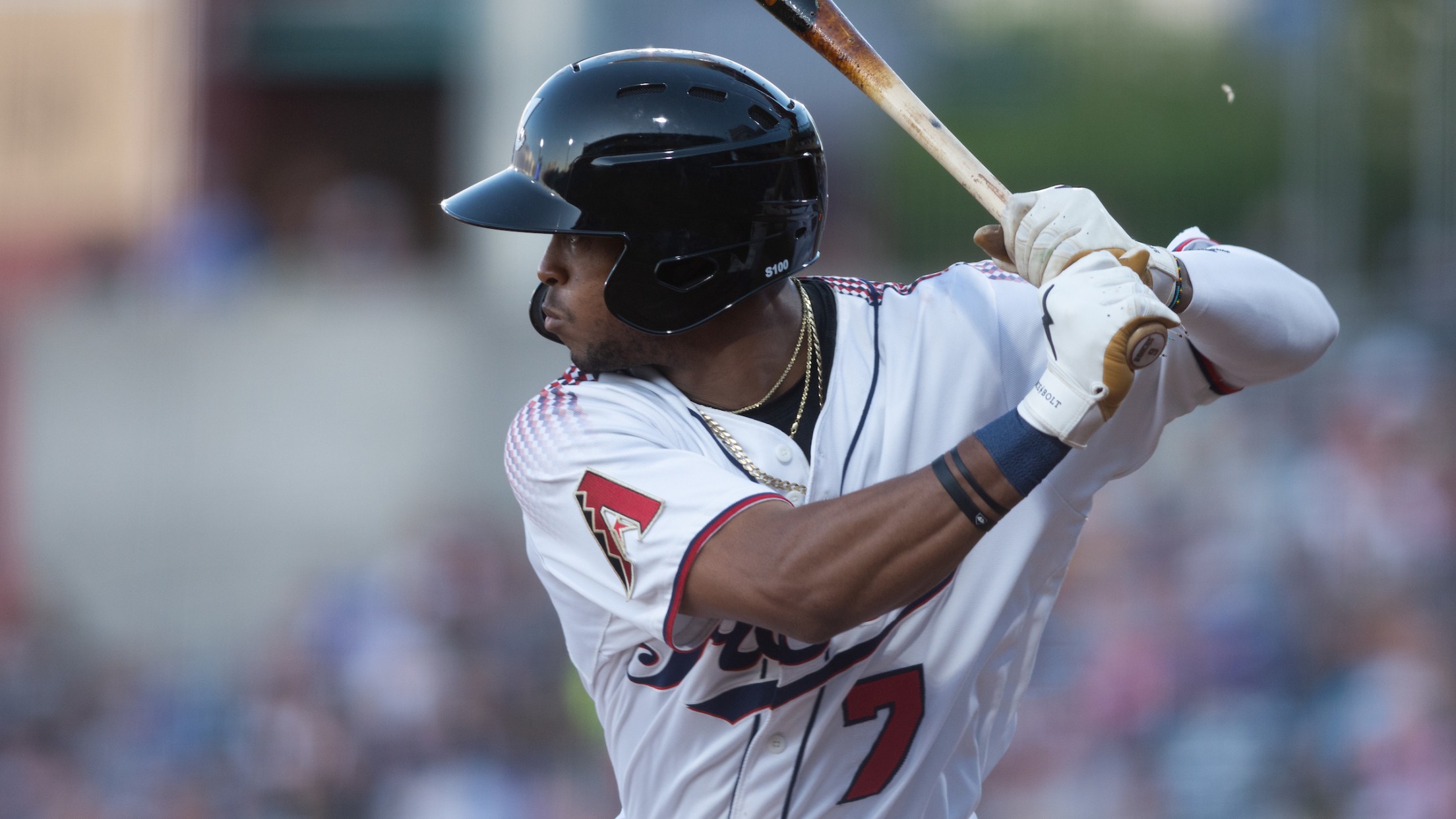 The Caribbean Winter Leagues kicked off last week, with seven key members of the. Aces' 2021 squad on rosters. Nick Heath headlines the list, after earning the team's BLC Clubhouse Man of the Year in the team's end-of-season awards. Nick Heath – Tigres del Licey, Dominican League Nick Heath appeared
The Caribbean Winter Leagues kicked off last week, with seven key members of the. Aces' 2021 squad on rosters. Nick Heath headlines the list, after earning the team's BLC Clubhouse Man of the Year in the team's end-of-season awards.
Nick Heath – Tigres del Licey, Dominican League
Nick Heath appeared in 60 games with the Aces in 2021, slashing .250/.341/.423 with a team-leading 19 stolen bases. The 19 stolen bags were the most by an Ace since 2016, and were just one shy of tying for the 10th most in a single season in team history – despite the 2021 season being cut short at just 124 games. For good measure, the total was tied for the sixth-most in the Triple-A West.
** Jose Herrera – Aguilas de Zulia, Venezuelan League**
Jose Herrera appeared in 58 games for Reno after earning the call up from Double-A, and slashed .244/.358/.394 in the stretch. The catcher slugged six homers, and drove in 32 runs while scoring 23 runs himself. Behind the plate, Herrera gunned down 10 runners and tallied only two errors in 380.1 innings.
Jesus Liranzo – Aguilas Cibaenas, Dominican League
Jesus Liranzo appeared in just 16 games with the Aces in 2021, but posted a 3.06 ERA in the span. Over 17.2 innings of work, the reliever struck out 22 to just three walks, posting a 1.04 WHIP. Despite not earning a decision, Liranzo earned two saves in his only two chances. On September 18, the right hander threw two perfect innings to earn the save, striking out four. Liranzo entered in the eighth inning with a 10-8 Aces lead, before Reno hung three runs in the bottom of the eighth to make it a 13-8 win.
Matt Gage – Venados de Mazatlan, Mexican League
Matt Gage finished the season seventh on the team in innings pitched, tossing 32.1 innings across 36 appearances – second only to Miguel Aguilar. In the stretch, Gage posted a 5.57 ERA with two saves and a 2-1 record. Gage finished five games, tallying four holds. The lefty struck out 40 batters, while walking just 12.
Luis Castillo – Aguilas Cibaenas, Dominican League
Luis Castillo enters the Winter League after a strong 2021 season that included a bronze medal with the Dominican Republic at the Tokyo Games. With the Aces, Castillo threw 19.0 innings of work in 17 appearances out of the bullpen. Castillo's 6.63 ERA earned him a 2-3 record plus a save. Castillo struck out 14 of the 95 batters he faced.
Michael De La Cruz – Tigres del Licey, Dominican League
Michael De La Cruz joins Heath on Tigres del Licey after appearing in 23 games with the Aces in 2021. The catcher slashed .256/.355/.444 in the stretch, going yard three times and driving in six runs. Defensively, De La Cruz logged only one error in 47.0 innings behind the plate.
Chester Pimentel – Estrellas de Oriente, Dominican League
Chester Pimentel appeared in 26 games with Reno in 2021, throwing 30.1 innings with a 6.23 ERA. Pimentel faced 129 batters, and struck out 33 to just 17 walks issued.