Reno vs. San Antonio Series Preview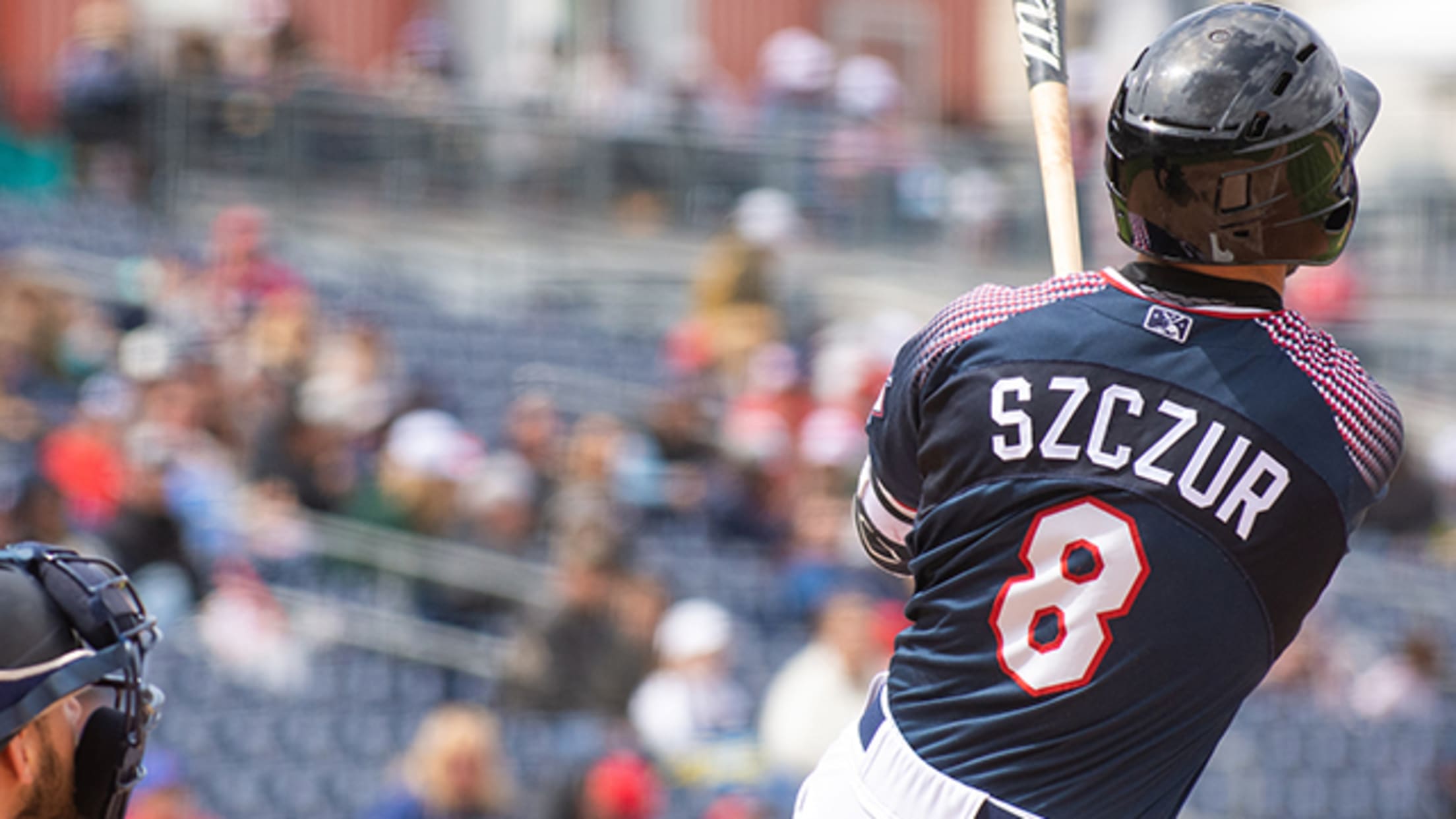 After losing the first two games of the series against the Round Rock Express, the Aces scored sixteen runs in their third game, thanks to home runs from Matt Szczur, Wyatt Mathisen, Jake Lamb and John Ryan Murphy. They outscored the Express 32-22 in the three-game series.Taylor Widener turned in
After losing the first two games of the series against the Round Rock Express, the Aces scored sixteen runs in their third game, thanks to home runs from Matt Szczur, Wyatt Mathisen, Jake Lamb and John Ryan Murphy. They outscored the Express 32-22 in the three-game series.
Taylor Widener turned in his first quality start of the season last night against Round Rock throwing six innings allowing two earned runs on four hits with nine strikeouts and no walks. His nine strikeouts tied Taylor Clarke on April 9 for the Aces single-game high for K's this season. It is the first time Widener has reached the sixth inning in 2019 and his first quality start since August 26, 2018 while pitching for Double-A Jackson. Widener remains the seventh-ranked prospect in the Diamondbacks organization and has the highest rated fastball in the farm system.
Matt Szczur was 3-for-4 with a home run, a double, a walk, four runs scored, and three runs batted in last night. The only other time in his career he scored four runs in a game and drove in three came on 8/12/16 against the St. Louis Cardinals. Szczur was 3-for-4 that day with two home runs, a double, a hit by pitch, four runs, and three RBIs while playing for the Chicago Cubs. In his last ten games, Szczur is slashing .342/.395/.658 with three home runs seven runs batted in, twelve runs and four walks.
This season the San Antonio Missions stand at 42-26 (.618) and are 6-4 in their last ten games. The Missions are the Triple-A affiliate of the Milwaukee Brewers and joined the Pacific Coast League this season from Double-A. San Antonio is one of three teams in the PCL with 40 wins and is currently first in the American Southern Conference. However, Milwaukee has the 26th ranked farm system in all of baseball.
The prized possession of the farm system, Keston Hiura, was drafted ninth overall in the 2017 draft despite a complicated elbow that shifted him to DH at UC Irvine. So far, the gamble has paid of for the Brewers as Hiura remains the eleventh overall prospect in baseball. This season Hiura is slashing .333/.399/.714 with 16 home runs, 39 runs batted in, 33 runs, and 5 stolen bases in 46 games. Hiura has a short, violent stroke with remarkable bat speed and barrels balls consistently due to his superb hand-eye coordination. He has a very quiet swing, meaning he has few moving parts, which should lead to him being a consistent hitter in the future. He projects to hit for a high average and above-average power for the position (2B) and sprays the ball to each part of the field. He does not remain a threat to steal bases but has shown the aptitude to take bases when opponents are not attentive. Hiura has shown improvement defensively since turning professional, with adequate footwork and range that should keep him at the position. Hiura's strength remains his bat and could carry him to an eventual batting title.
The third-ranked prospect in the system, Corey Ray, an outfielder from University of Louisville, has had much to prove since being drafted fifth overall in 2016. He signed for a franchise-record $4.125 million and suffered a knee injury in instructional league that year, which required minor surgery and ruined his hitting mechanics for the next season. However, in 2018 he regained his power stroke at Biloxi and ended the season with 27 home runs and the Southern League MVP. Ray contains incredible bat speed and power with enough hard contact to get numerous extra-base hits. He still must learn to recognize pitches better and remain patient at the plate as he struck out 176 times and walked 60 times. Due to his ferociousness and lengthy swing, the strikeouts seem to be a fair trade-off for his all-fields power. Ray exhibits plus speed, as demonstrated by his 6.76 sixty-yard dash time, which lets him track fly balls down in the outfield, where he flashes an above-average arm.