Three-Run Ninth Fuels Aces in 7-4 Win Over Aviators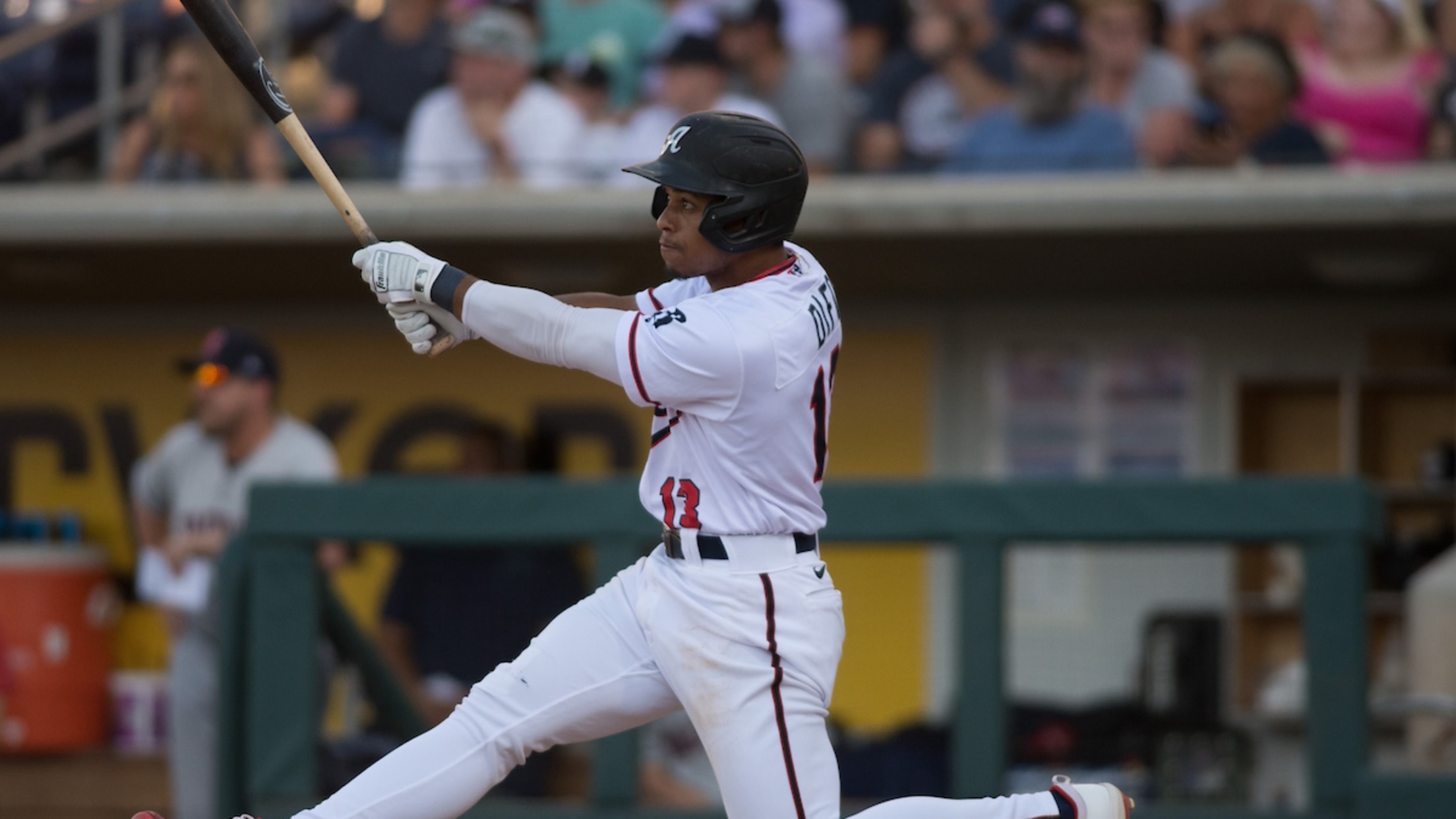 Reno Aces 7, Las Vegas Aviators 4 W: Wendelken (2-0) L: Acton (1-3) S: Poppen (1) First pitch: 7:08 p.m. PST | Attendance: 5,279 | Time: 2:57 Las Vegas, Nevada – Las Vegas Ballpark Click Here for Video Highlights Next time out: at Las Vegas, 8/4/22 (RNO) RHP Brandon Pfaadt
Reno Aces 7, Las Vegas Aviators 4
W: Wendelken (2-0) L: Acton (1-3) S: Poppen (1)
First pitch: 7:08 p.m. PST | Attendance: 5,279 | Time: 2:57
Las Vegas, Nevada – Las Vegas Ballpark
Click Here for Video Highlights
Next time out: at Las Vegas, 8/4/22
(RNO) RHP Brandon Pfaadt (0-0, N/A ERA) vs. (LV) RHP RHP Collin Wiles (8-6, 5.11 ERA)
Las Vegas, Nev. – Tied at four in the ninth, the Reno Aces (56-45) rallied for three runs to defeat the Las Vegas Aviators (51-49) 7-4 Wednesday night in front of 5,279 fans at Las Vegas Ballpark.
After the win, Reno improves their record to 9-5 against Las Vegas in the Silver State Diamond Challenge presented by Donor Network West.
With two outs and a runner on second in the ninth, Reno's starting nine began their scoring spree with an RBI single from Cooper Hummel for a 5-4 lead. In the next at-bat, Wilmer Difo put a stamp on the game with a two-run shot to extend Reno's lead to 7-4.
WILMER DIFO ARE YOU SERIOUS 🤯

Wilmer Difo follows up an RBI single from Cooper Hummel and demolishes a ball into the Vegas night 💣

7️⃣-4️⃣ headed to the ⬇️9️⃣ pic.twitter.com/MQSLjFC0xj

— Reno Aces (@Aces) August 4, 2022
Sean Poppen took the ball in the bottom of the ninth and tossed a clean inning and allowed just one hit to earn his first save as an Ace
The win was awarded to J.B. Wendelken after the Savannah, Georgia native registered a one-run eighth, allowed two hits, a walk and struck out a batter.
Camden Duzenack smacked his ninth homer of the year with a two-run blast to center in the fifth inning.
Aces Notables:
Camden Duzenack: 2-for-4, 2B, HR (9), 2 RBI, 2 R.
Wilmer Difo: 2-for-5, HR (5), 2 RBI, 2 R.
Jake Hager: 2-for-4, 2B, RBI and extended his hitting streak to nine games.
Dominic Fletcher: 2-for-4, RBI and extended his hitting streak to five games.
The Aces continue their only 12-game road trip of the season with a six-game slate against the Las Vegas Aviators, Triple-A affiliate of the Oakland Athletics, through Sunday, August 7th. Reno's squad will return to Greater Nevada Field for a six-game homestand against Salt Lake, starting Tuesday, August 16. Tickets for the upcoming homestand and the entire 2022 season are available at RenoAces.com or Text 21003.
* -- ACES -*-**